Wouldn't it be awesome if you had a cool tiny retreat in your backyard where you could entertain guests or just relax by yourself or with your family? That idea is captured perfectly in the Pool View Treehouse by BlueForest.
As you would guess from the name, this backyard retreat was built right by the poolside. It was designed with young adults in mind, but could easily work great as a spot for adults to entertain.
The Helm—2-Story Container Home close to Magnolia Market

Let's step inside and check it out.

I think this may be the very definition of luxury! Actually, it's kind of hard to believe that this place was built for teens—I would think any place with a bar would be more suitable for grown-ups. In any case, the bar is beautiful, as is the posh leather couch and the amazing entertainment center. That TV cabinet was hand-crafted.

The floors are made of oak and the interior includes premium grade cedar lining. This not only makes the treehouse look amazing, but also gives it a delightful woody aroma. In all, there are nine windows providing light and keeping the structure open and airy.

There is a ladder and a trapdoor leading up to a loft above. Here there is plenty of room for sleepovers.

Along with the bar and kitchenette, there is a bathroom featuring a functional toilet and sink (and a rather cool, unexpected shape to the room).
in an infinite green oasis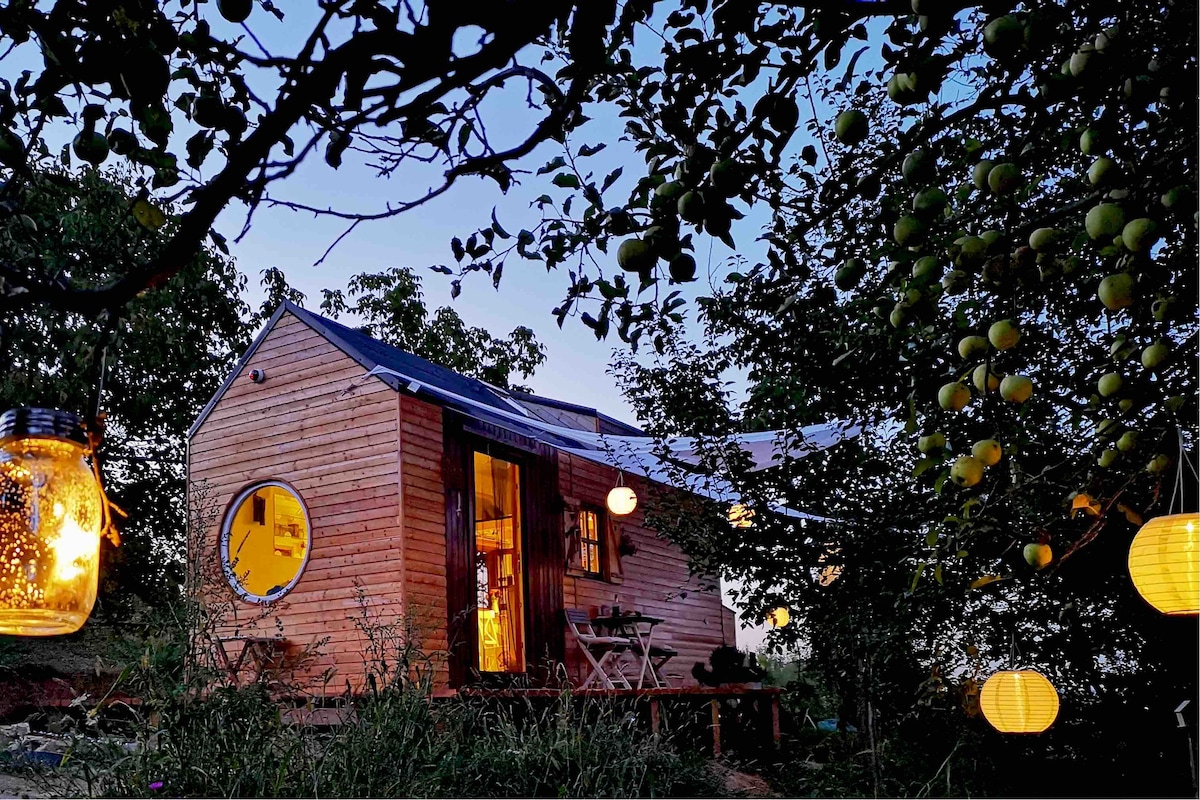 Tiny House on wheels
This is not just another bed you rest in overnight. It is a dazzling experience! Superhost Gabriella will amaze you with her cozy tiny house.
Entire house hosted by Robin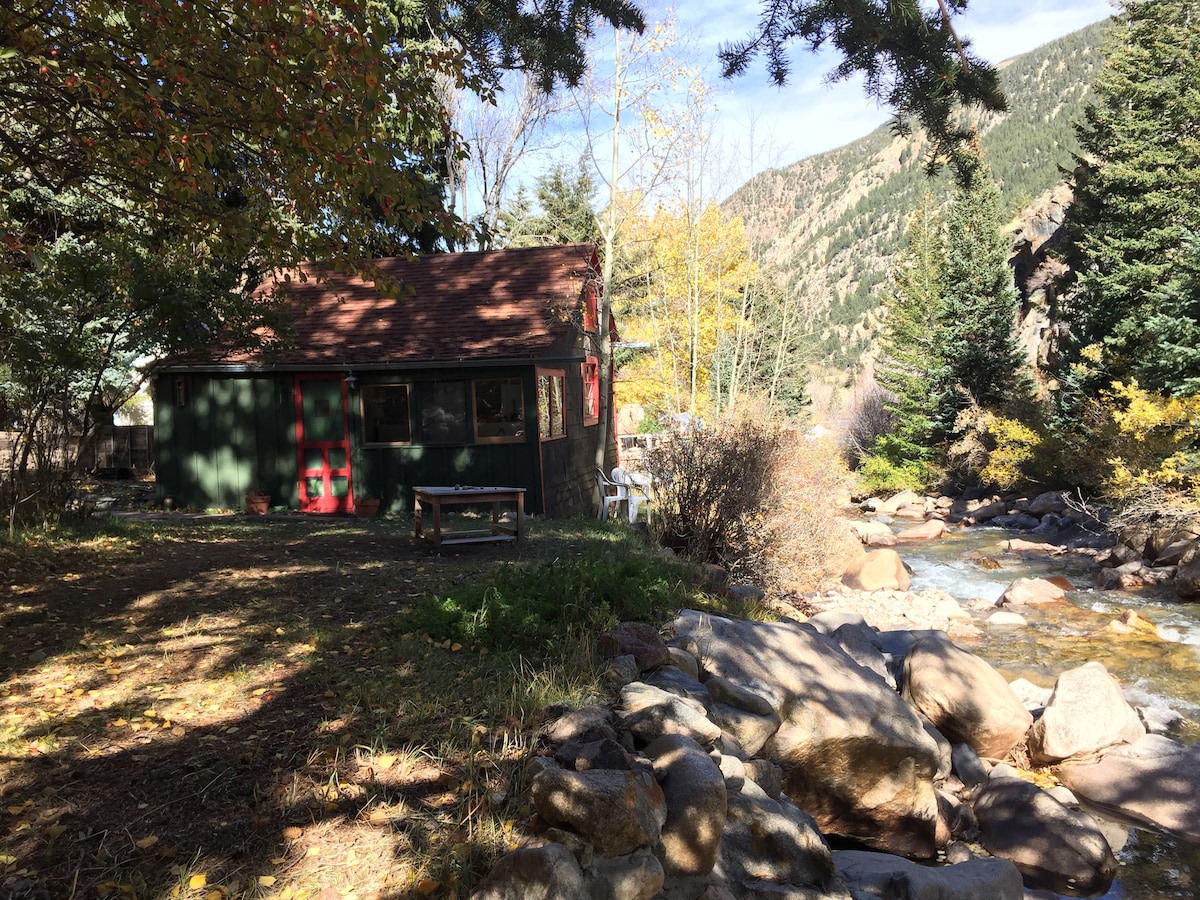 The Cricket- An amazing Tiny House!
The Cricket is a rustic historic cabin in a small neighborhood on Spring Street along side the rushing Clear Creek and nestled among an Aspen grove.
Tiny house hosted by Caroline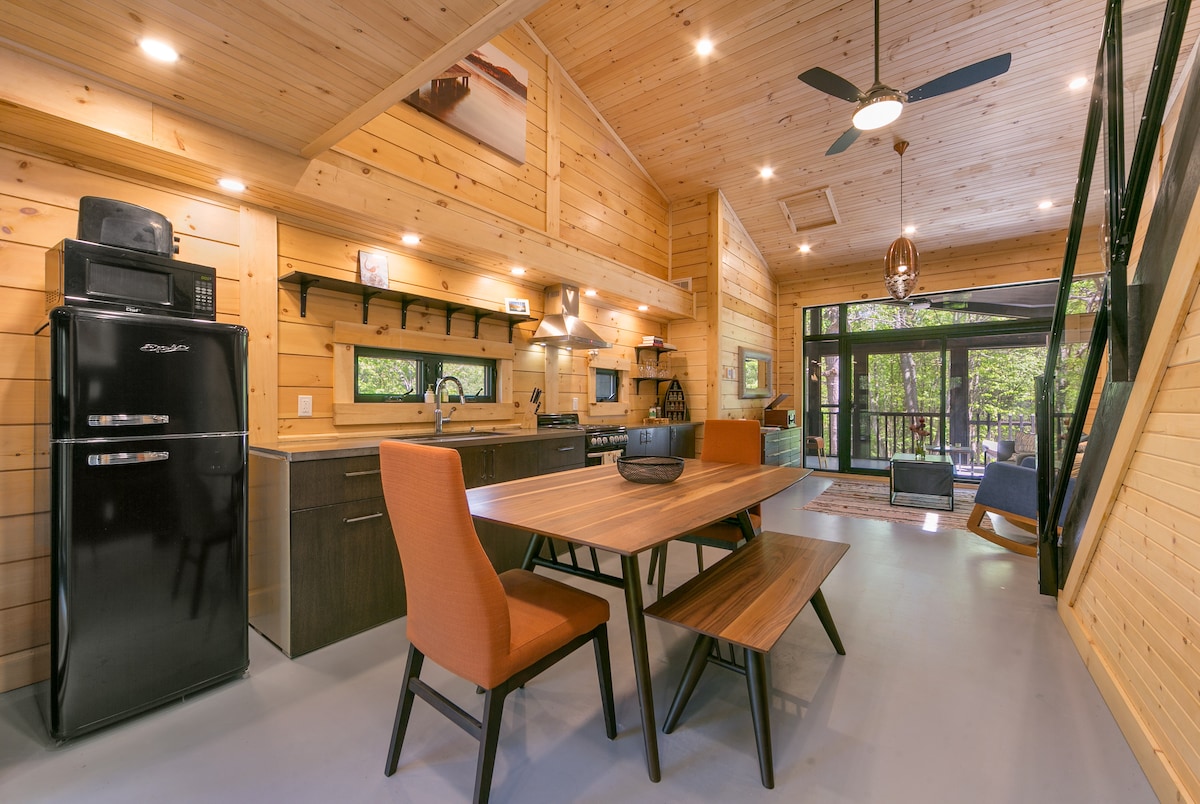 Muskoka's Luxury Tiny House
Serenely situated between Gravenhurst and Bracebridge, Tiny Haus has been custom built by an award winning architect to capture the beauty of the natural surroundings.

Again, it is just amazing this was made for teens. I'm an adult and I am totally envious. This is by far one of the coolest backyard sheds I have seen. And being as it has a bathroom and a kitchenette, it is practically a functional tiny house.