If you follow this blog regularly, you probably know by now that I can't resist sharing cool modern tiny house designs. One awesome, unusual house I stumbled across today is the Hypercubus, which is described by Austrian architect WG3 as a "Mobile Hotel room for 2 people supported by impulse."

WG3 says that there are three design concepts which suffuse the Hypercubus. The first is that spaces should be kept as open as possible. The second is that modular, transportable units have great potential. The third is the "creation of a new concept in tourism (the prepaid apartment) with a uniform corporate design."

The idea is that if you are in the hospitality industry, you can rent these out to people who might want to vacation in comfort and luxury somewhere other than a major tourist destination.

The Hypercubus can be set up as needed in any location. Units can be placed in seclusion far from civilization, or clustered for events.
The Helm—2-Story Container Home close to Magnolia Market

This angle shows you that the structure is larger than it initially may have appeared from the front.

This angle helps you see around the illusion that the house is somehow "lopsided." You can see clearly from here that the base of the house is flat for the most part. There is an angled section, but the rest is level with the ground.

As tiny houses go, this one truly is tiny. The interior does feel a little cramped by my standards, but it's still really cool. I like the unusual angles.

Because the house is so small, it seems difficult to get a real grasp on how the space fits together (a person in this photograph would probably shed some light). It has a cool contemporary vibe though, like standing inside a work of modern art.

I love how the lighting helps to break up the space.

Can't get enough of that ambient lighting!

It looks pretty awesome in green too.
in an infinite green oasis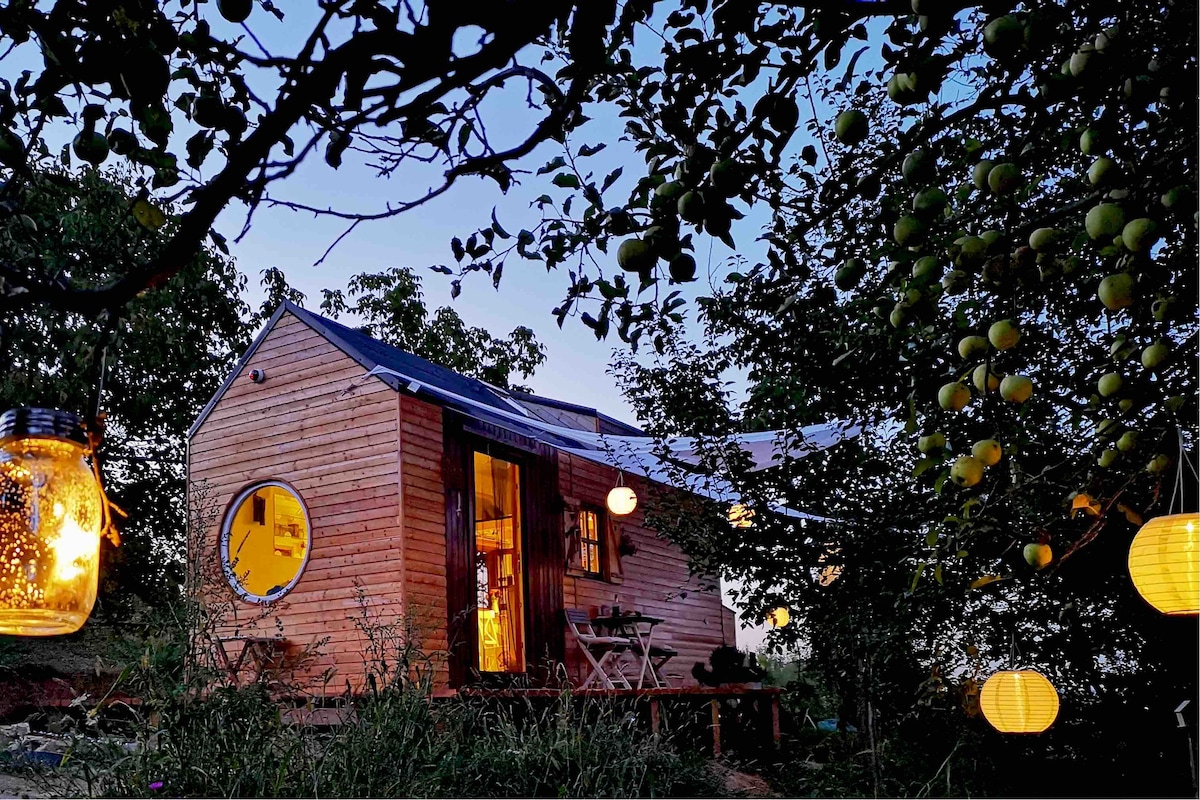 Tiny House on wheels
This is not just another bed you rest in overnight. It is a dazzling experience! Superhost Gabriella will amaze you with her cozy tiny house.
Entire house hosted by Robin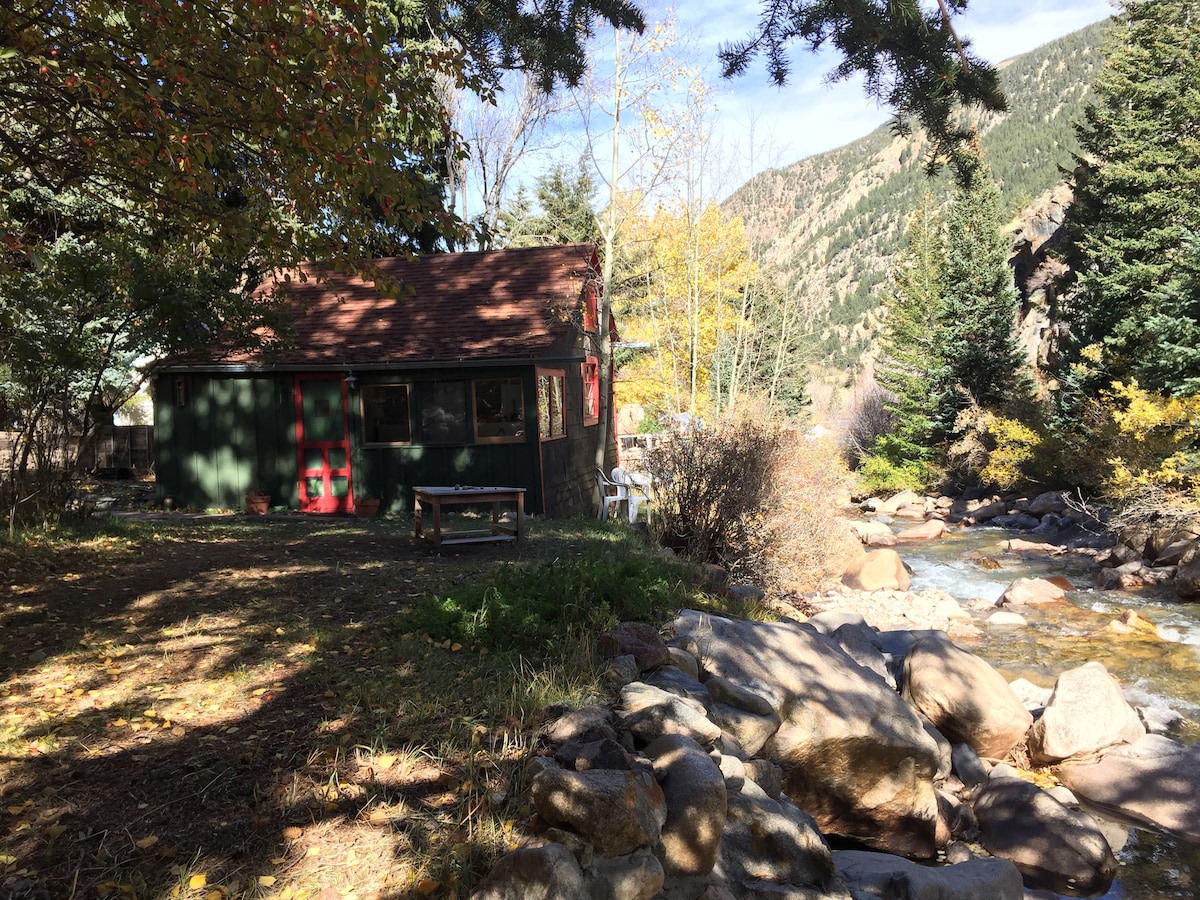 The Cricket- An amazing Tiny House!
The Cricket is a rustic historic cabin in a small neighborhood on Spring Street along side the rushing Clear Creek and nestled among an Aspen grove.
Tiny house hosted by Caroline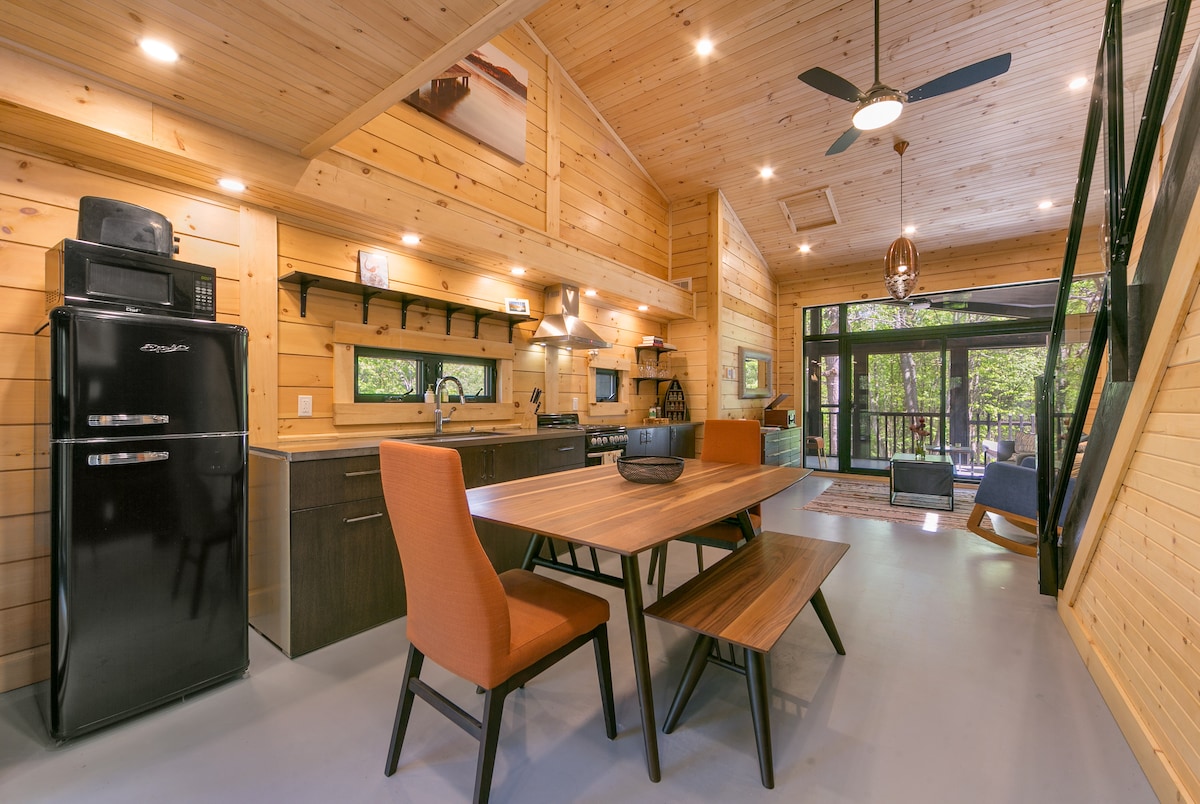 Muskoka's Luxury Tiny House
Serenely situated between Gravenhurst and Bracebridge, Tiny Haus has been custom built by an award winning architect to capture the beauty of the natural surroundings.
I'd be thrilled to stay in a tiny hotel like this, as I imagine any tiny house enthusiast would. If you want to learn more about the Hypercubus project, then visit WG3.