You're thinking about moving into a tiny house, and you're wondering how much room you actually need. There are some tempting models out there which measure just 20', but is 20' too tiny, or does it provide just the right amount of space? Well, going by the Ibiza tiny house by Tiny Innovations, it may be perfect.

This is the smallest and most affordable tiny house which the company has designed. While it may look petite from the outside, clever layout choices and optimized storage solutions provide enough room that up to 6 people can sleep comfortably inside! Let's venture within and find out what it's like to live in a home measuring just 20'.

First of all, the kitchen is the heart of just about every tiny home, so let's begin there. You have your main counter space on the left—you get to choose between cherry or walnut. On the right, you have your oven and stovetop as well as open and closed cabinets. Those open cabinets you see are underneath the stairs which head up to the loft. The kitchen has a mini-fridge as well.
The Helm—2-Story Container Home close to Magnolia Market
This photo is also our only look at the bathroom, where you can see a large farmhouse-style sink in an 18-24" vanity. The bathroom is also equipped with a flush toilet as well as a polypropylene shower. A vent fan helps to keep air circulating and prevent moisture and mold from building up.

You would think that storage space would be severely limited in a house this small, but you would be wrong—it is actually pretty ample. That closet you see there is only a tad smaller than the one in my own tiny house, and it looks like it would fit most peoples' needs. There is also a lot of overhead storage above the big windows.

The kitchen really does take up most of the main living area. Indeed, the "living room" is more like a tiny section at the end of the kitchen where there is room for a couch/bed with storage underneath. There is a lot of open floor space though, thanks to that miniature "coffee table," so the space doesn't feel confined in the slightest.
There is also a lot of open wall space above the couch. You could use this for pictures and décor, though I think it would be wise to keep at least some of it open to keep the spacious look and feel.

In this photo, we get to visit the loft. I really like this shot, because it is actually taken from inside the loft, not just looking in, so you really can imagine what it would be like to be up here. Is it small? Sure, but it looks ridiculously comfy!
in an infinite green oasis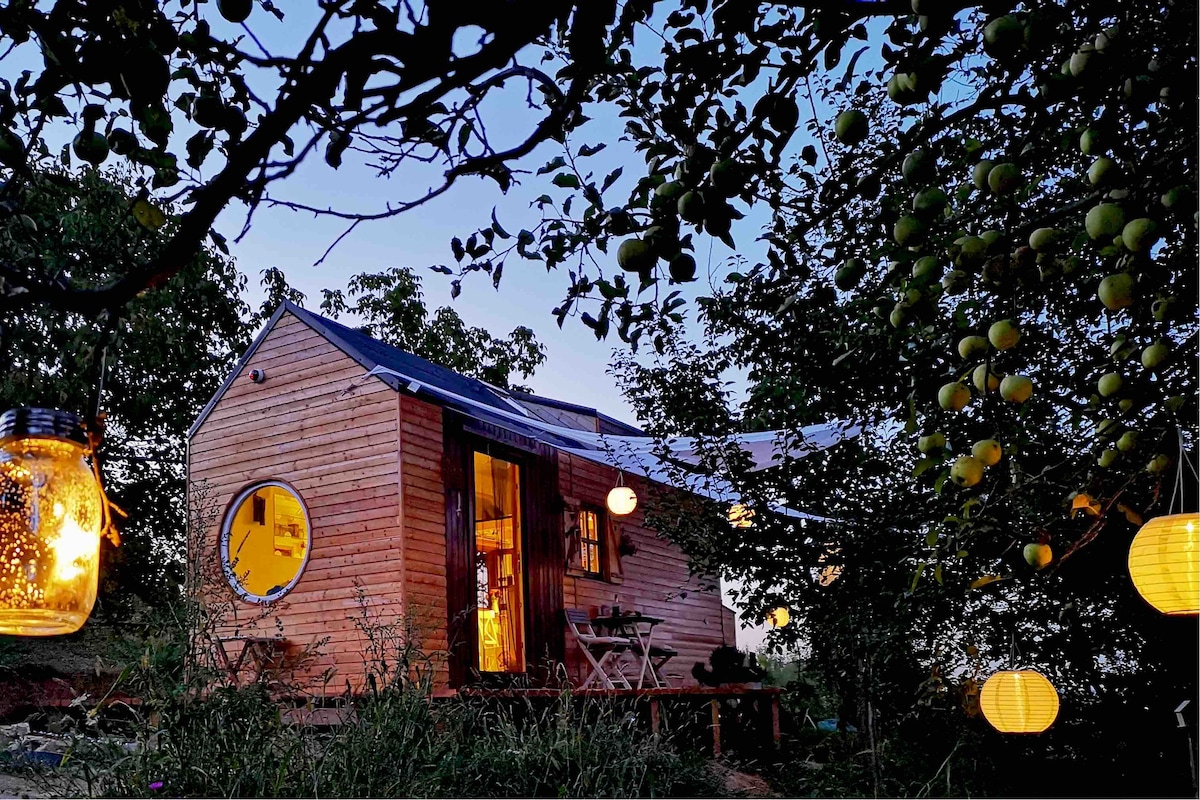 Tiny House on wheels
This is not just another bed you rest in overnight. It is a dazzling experience! Superhost Gabriella will amaze you with her cozy tiny house.
Entire house hosted by Robin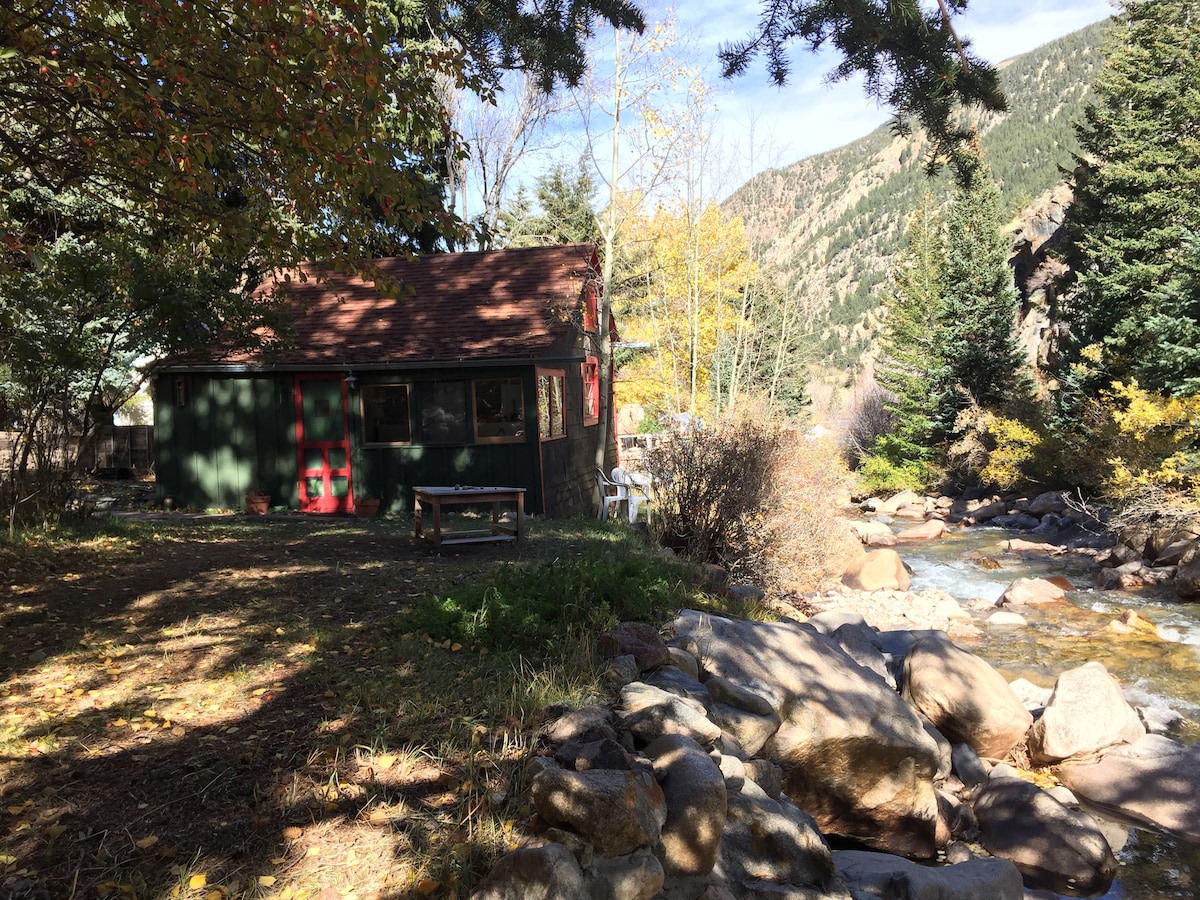 The Cricket- An amazing Tiny House!
The Cricket is a rustic historic cabin in a small neighborhood on Spring Street along side the rushing Clear Creek and nestled among an Aspen grove.
Tiny house hosted by Caroline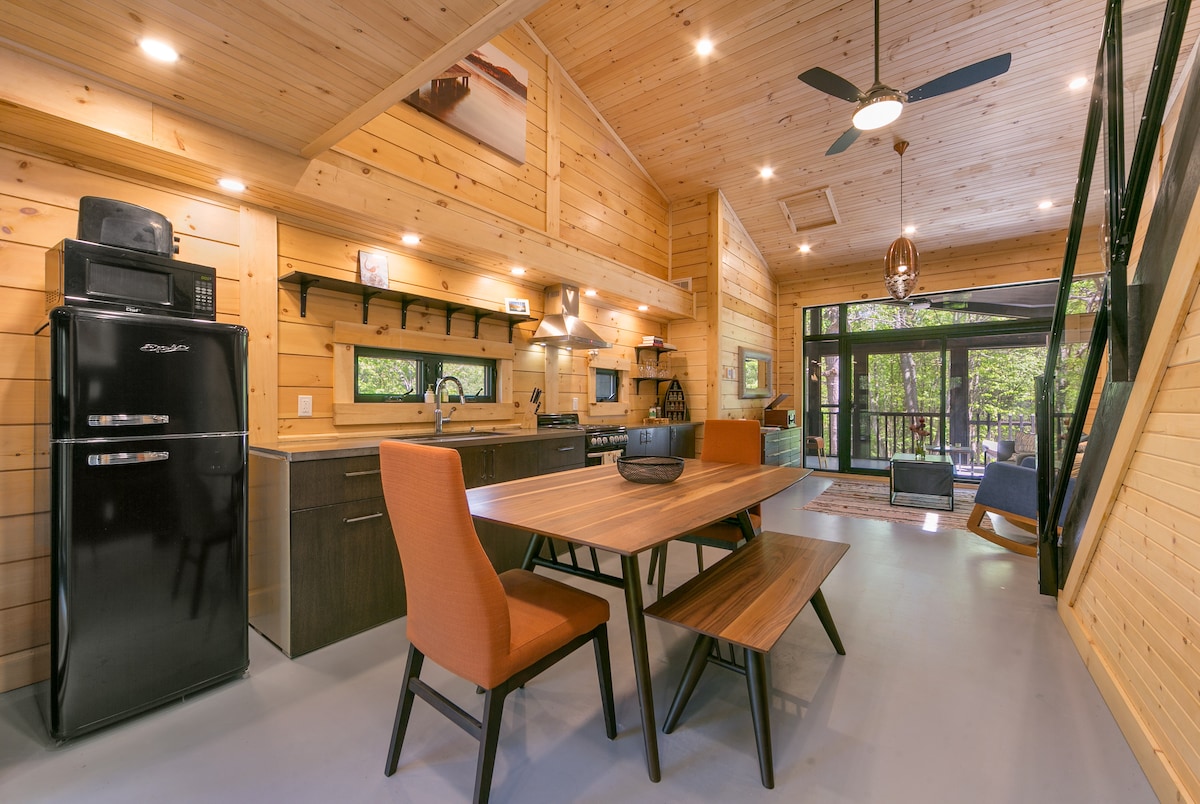 Muskoka's Luxury Tiny House
Serenely situated between Gravenhurst and Bracebridge, Tiny Haus has been custom built by an award winning architect to capture the beauty of the natural surroundings.
What else should you know about the Ibiza? You can buy the house at a starting price of only $59,000. For an additional cost, you can add on upgrades like solar panels and the couch which you saw in the photo. If you cannot pay the full price upfront, you can apply for financing with a low APR. Find out more at the Tiny Innovations website.