The Texas Style tiny home is an extremely spacious THOW by Incredible Tiny Homes based out of Tennessee. This beautiful tiny house measures 8 feet by 24 feet with approximately 250 square feet inside but it feels much larger thanks to Texas-size proportions that open the floor plan up and make you feel like you're in a much larger home. This model starts at $40,000 and can be customized to fit your needs.
The exterior of the home is a mix of rustic wood and sleek metal siding with a bright blue door and a metal roof.
As you enter the home, you step into a massive living area with soaring ceilings and skylights. Large windows with long drapes make the room feel luxurious and open and a futon fits nicely along the wall giving you the ability to transform it into a guest bed if needed.
Tongue and groove wood lines the walls and ceilings with darkly stained accents around the windows and skylights.
The Helm—2-Story Container Home close to Magnolia Market
Across from the living room is a small but well-equipped kitchen with black and white cabinets and a compact refrigerator tucked under the stairs. Open shelving saves on space and keeps the area from looking too cluttered and full.
A sliding barn door covers the bathroom which features a tiny wall mounted sink, toilet, shower stall, and washing machine.
Back in the main area, full-sized stairs lead up to the sleeping loft and provide space for storage below the steps.
A large loft is at the top of the steps with multiple windows and ample head room.
Everything really is bigger in Texas so it makes sense that this tiny house has larger-than-life features!
For more information on the Texas Style tiny house, go to http://www.incredibletinyhomes.com/gallery/texas-style/.
You can also learn more about Incredible Tiny Homes by visiting their website at http://www.incredibletinyhomes.com/ or following them on social media at:
Facebook: https://www.facebook.com/IncredibleTinyHomes/
Twitter: https://twitter.com/IncredTinyHomes
in an infinite green oasis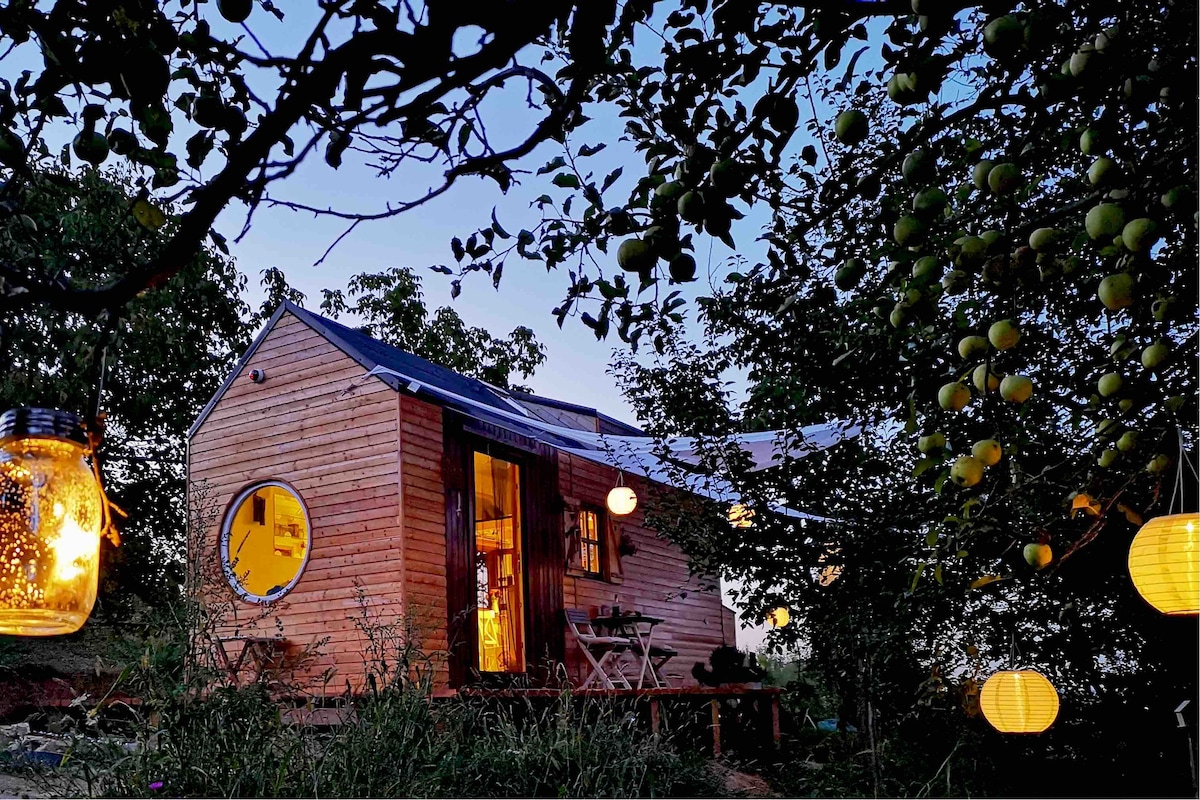 Tiny House on wheels
This is not just another bed you rest in overnight. It is a dazzling experience! Superhost Gabriella will amaze you with her cozy tiny house.
Entire house hosted by Robin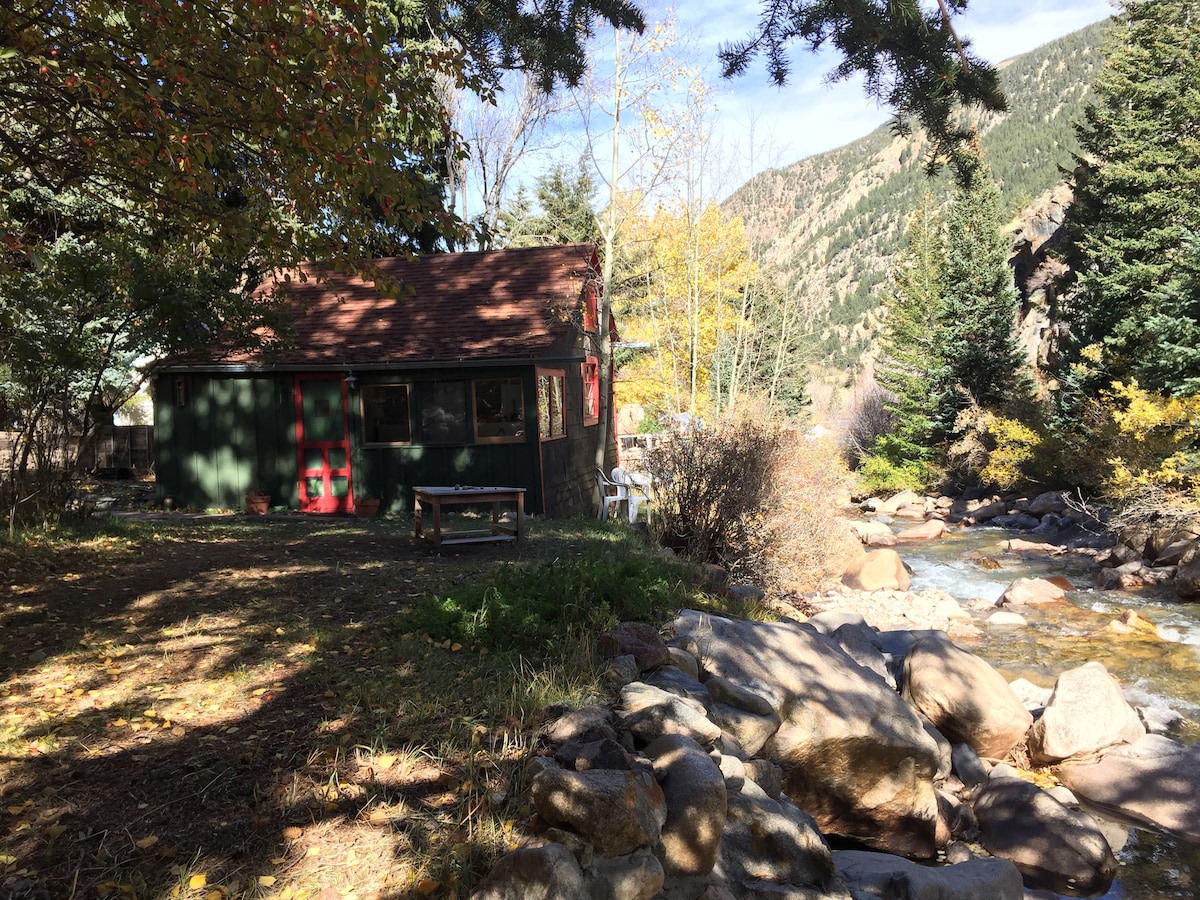 The Cricket- An amazing Tiny House!
The Cricket is a rustic historic cabin in a small neighborhood on Spring Street along side the rushing Clear Creek and nestled among an Aspen grove.
Tiny house hosted by Caroline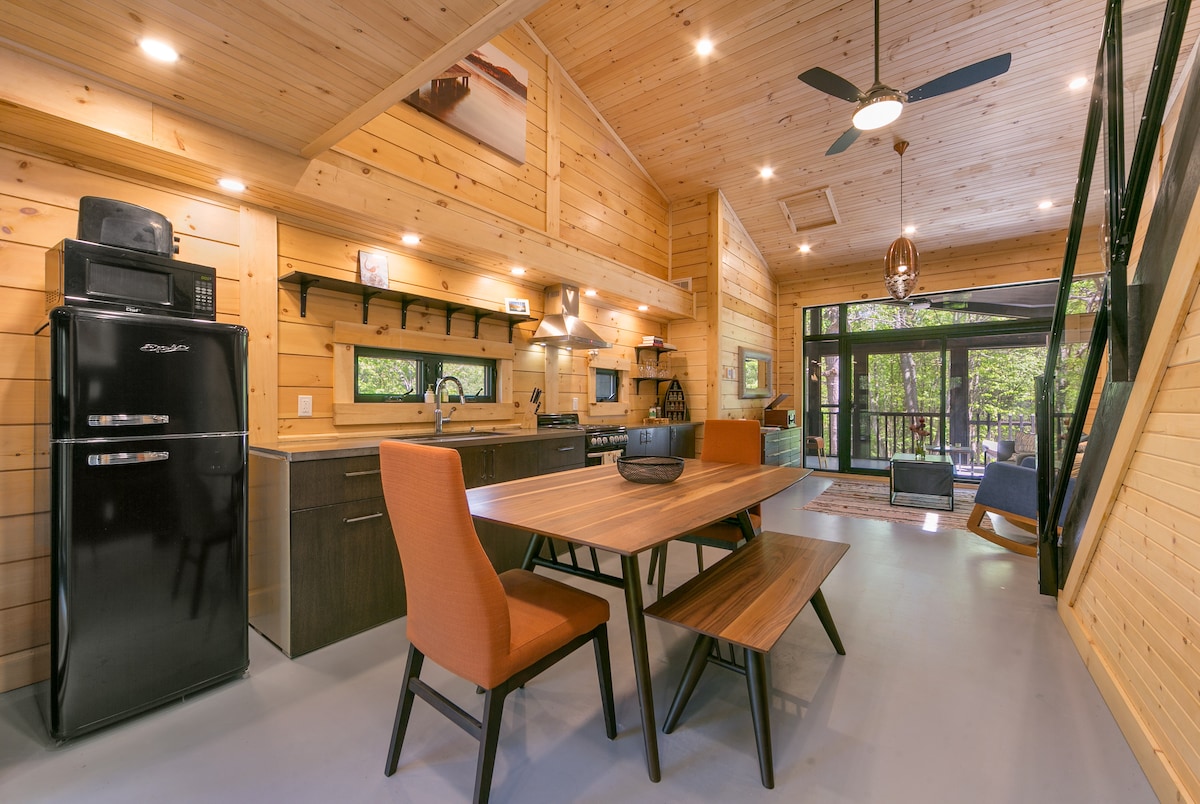 Muskoka's Luxury Tiny House
Serenely situated between Gravenhurst and Bracebridge, Tiny Haus has been custom built by an award winning architect to capture the beauty of the natural surroundings.
Instagram: https://www.instagram.com/incredibletinyhomes/
YouTube: https://www.youtube.com/channel/UCDNqG34yDOMvLkFl8MmaHgA