The tiny house movements seeks to address a number of ecological and social difficulties, one of which is the overcrowding of urban spaces. One fascinating tiny house developed to do just that is the Tikku by Casagrande Laboratory, also known simply as "The Stick."
The house is entirely prefabricated, and can sit on a spot measuring just 2.5 by 5 meters. This is no larger than a standard car parking space.
The house was put on show during Helsinki Design Week. The name "Tikku" means "stick" in Finnish.
The Helm—2-Story Container Home close to Magnolia Market
The house is made out of CLT cross-laminated timber spatial models. It takes only a single night to erect. The type of wood is designed to deliver extra strength, but it is also significantly less heavy than concrete, eliminating the need for foundations. The material also provides natural insulation. All of it is sustainably harvested.
The house doesn't have all the modern comforts; there is no plumbing for example. That means that water has to be brought to the site on an ongoing basis. There are dry toilets, and while the house is not connected to the grid, it does have electricity thanks to solar panels. There are no laundry or cooking facilities either; the idea is that occupants will use communal facilities for these tasks somewhere in town.
What do the architects say about the lack of plumbing, kitchen, or laundry facilities? "Modern man has to die a bit in order to be reborn."
It is hard to picture how that would work in real life, but it is far from unimaginable. Obviously laundromats are common in urban areas. Joint cooking facilities are not, but perhaps the growth of more communal spaces is a necessity if we want to solve the problems of poverty and overcrowding.
Tikku is a modular structure. That means that multiple Tikku buildings can be connected to furnish larger spaces.
Speaking quite poetically, the designers explained, "Tikku is a needle of urban acupuncture, conquering the no-man's land from the cars and tuning the city towards the organic. Many Tikkus can grow side-by-side like mushrooms and they can fuse into larger organisms."
The top floor of the building contains a greenhouse. That means that an urban dweller could feasibly grow his or her own food in part, reducing monthly grocery expenditures.
Check out a video on the construction of Tikku here:
in an infinite green oasis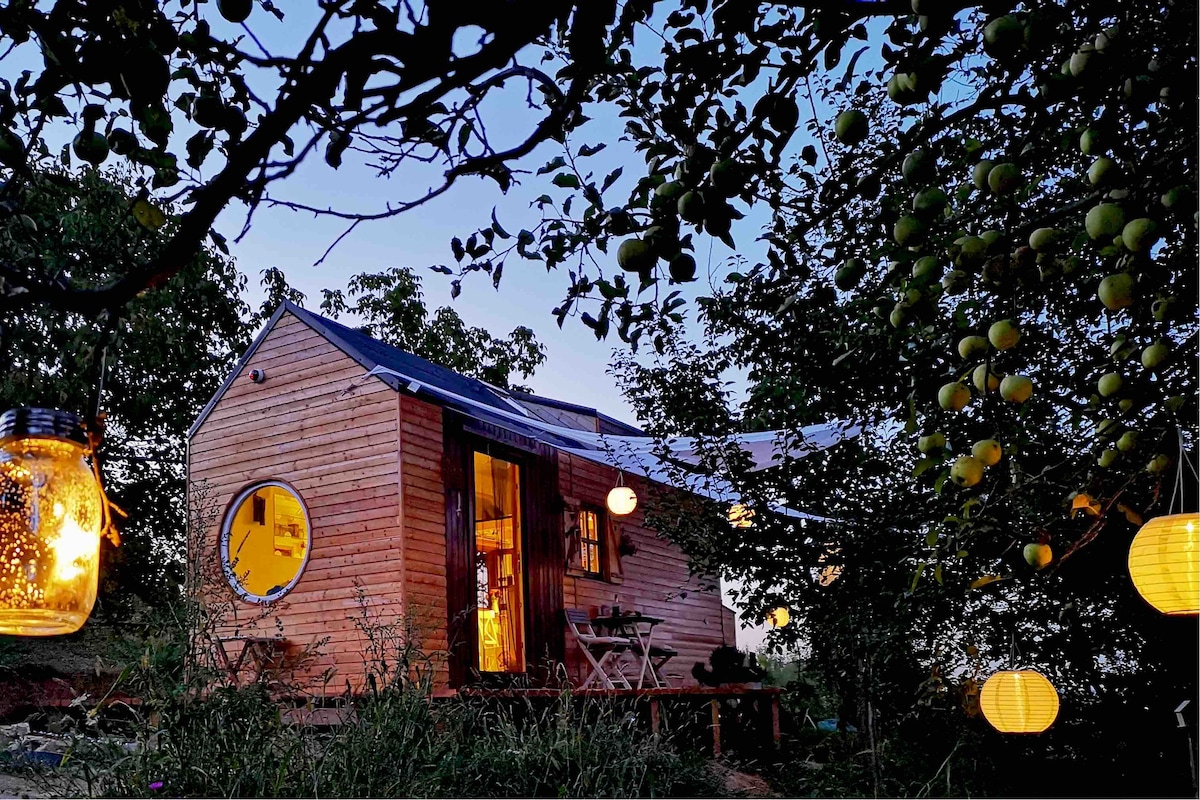 Tiny House on wheels
This is not just another bed you rest in overnight. It is a dazzling experience! Superhost Gabriella will amaze you with her cozy tiny house.
Entire house hosted by Robin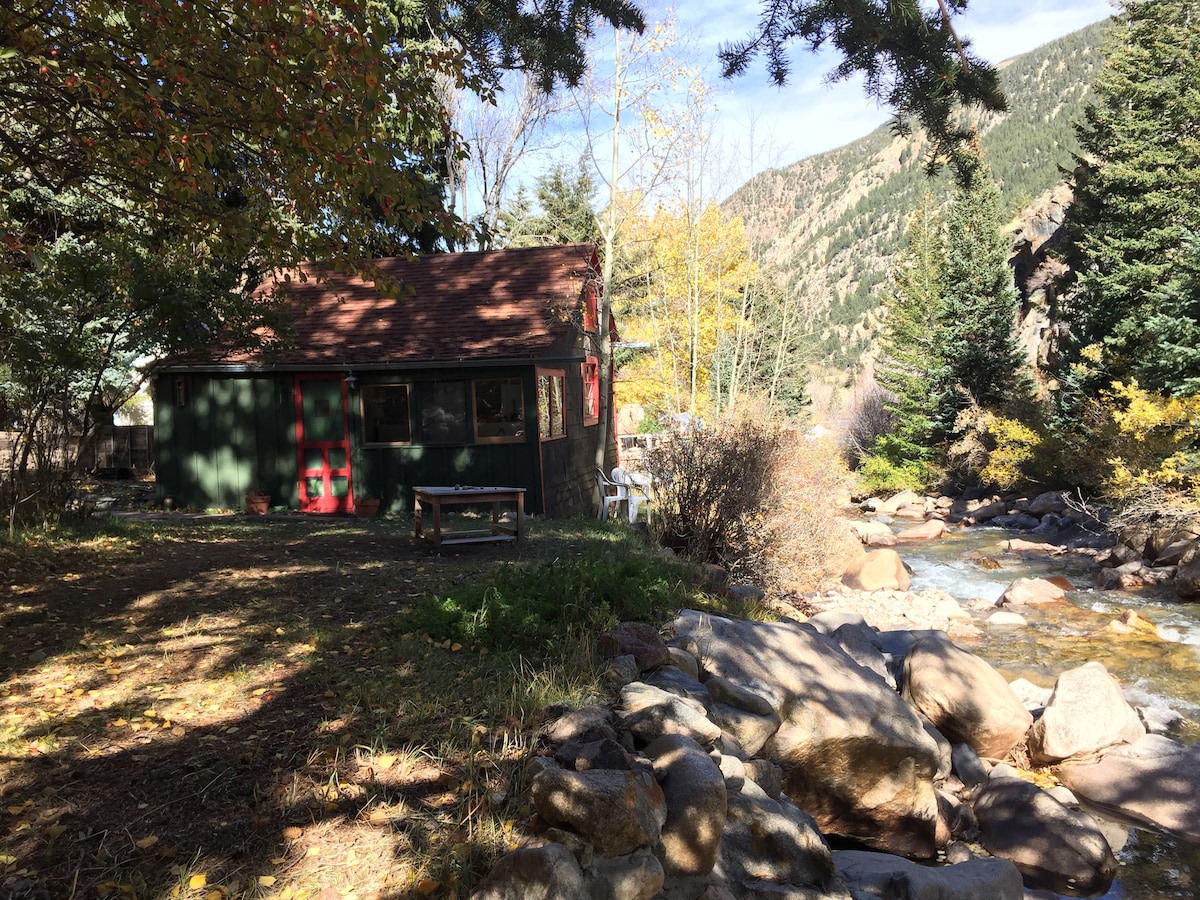 The Cricket- An amazing Tiny House!
The Cricket is a rustic historic cabin in a small neighborhood on Spring Street along side the rushing Clear Creek and nestled among an Aspen grove.
Tiny house hosted by Caroline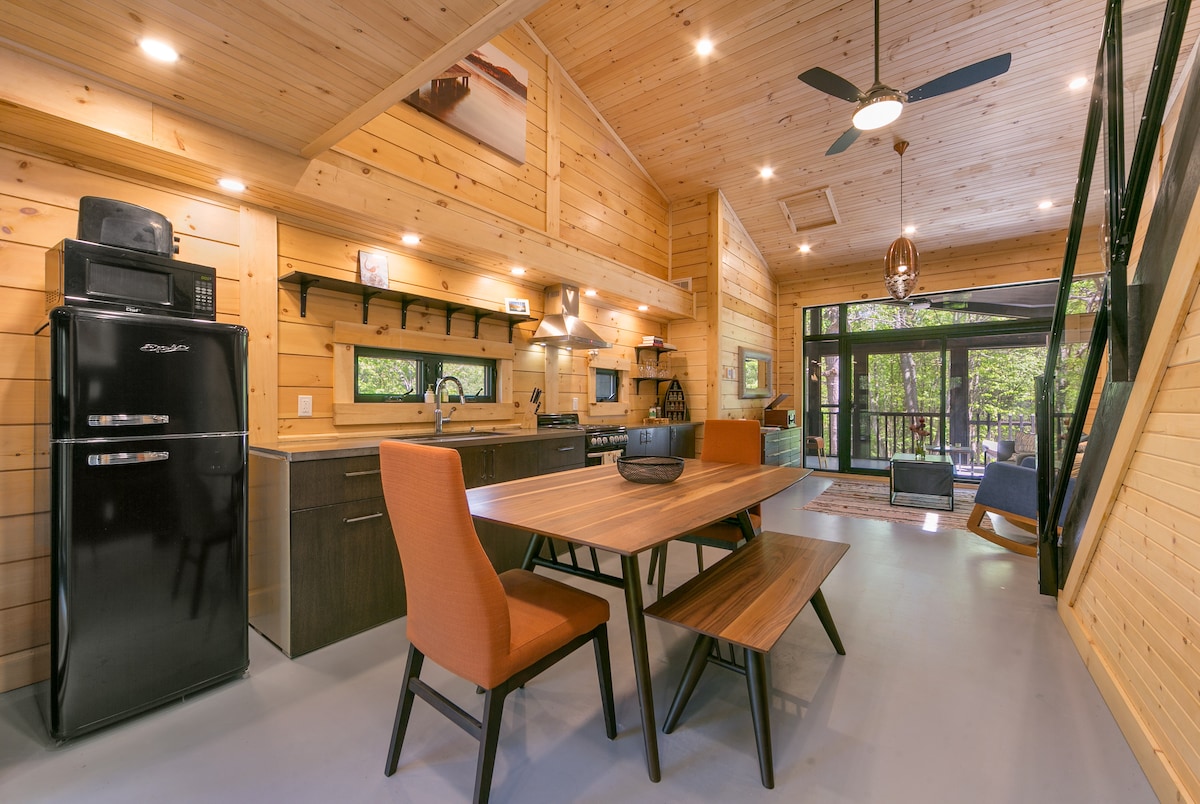 Muskoka's Luxury Tiny House
Serenely situated between Gravenhurst and Bracebridge, Tiny Haus has been custom built by an award winning architect to capture the beauty of the natural surroundings.
All I can say is that "The Stick" is ridiculously cool. I grabbed these photos from Dezeen since they can't be copied from the official site. But you should visit the official website here and also take a look at the rest of Casagrande Laboratory's portfolio.