You probably aren't aware of this, but I actually live in a tiny house myself. To be specific, it is an RV. And let me tell you—living in one has taught me that moisture is a serious problem with any tiny dwelling since it can easily get trapped and rot out wood and other materials commonly used in tiny house construction. Now and again a metal RV pulls into the park where I'm living and I feel a wave of envy.
So metal makes a lot of sense as a building material for tiny houses, and naturally I got excited when I discovered the steel-framed pre-fabricated structures designed by SteelGenix.
The steel frames used by SteelGenix in construction offer several key benefits. First of all, they provide strength and structural integrity. Secondly, moisture cannot compromise that integrity. Thirdly, both the steel frame and other components used in the houses are fire-resistant. Because steel is easily recycled, it is also an eco-friendly building material.
As of right now, SteelGenix offers two different tiny houses: the Steelhaus and the Stealth Microhome.
The Steelhaus
The Helm—2-Story Container Home close to Magnolia Market
This house has a simple contemporary design with large windows and a glass door in the front.
The interior features a beautiful, sleek wood finish. The cabinets and countertop in white stand out from the rest of the room, drawing the eye to both, and from there, to the long windows drawing light onto the countertop.
The stovetop and microwave are visible on the left in this shot along with the full-size fridge and freezer. Beyond is a couch as well as a ladder leading up to a small but attractive loft.
Here we have turned to face the other direction. As you can see, there is a second ladder leading up to another loft on the other side. A lot of sleeping spaces have been packed into this little house.
The Stealth Microhome
Next up is the even-more-modern-looking "Stealth Microhome." This steel-framed tiny house has some very cool features which you can see from the outside. A fold-down deck can be extended along one side, revealing large glass doors. There are plenty of other large windows and doors scattered around the rest of the structure as well.
Here is what the "Stealth" tiny house looks like from the inside. Parked in the right environment, the view through the windows (essentially the entire wall) could be nothing short of breathtaking. You can also see where the little kitchen is situated, and the ladder leading up to the loft.
in an infinite green oasis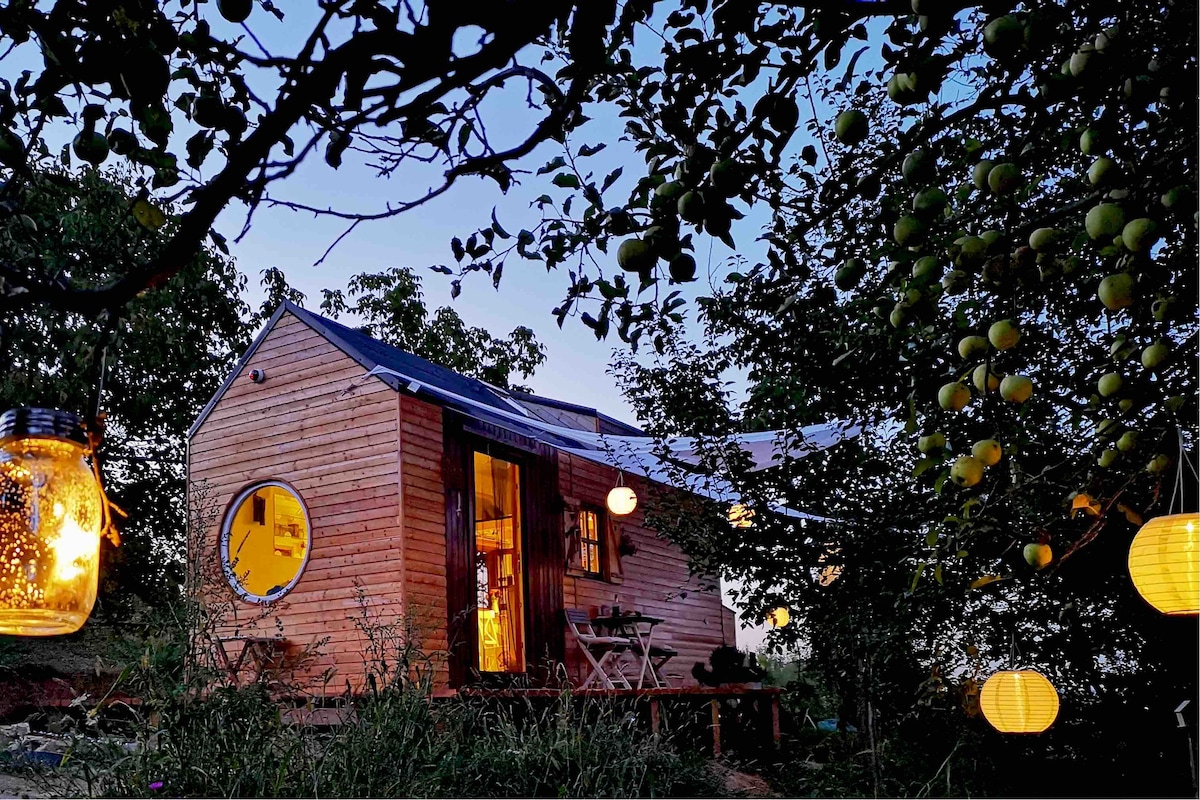 Tiny House on wheels
This is not just another bed you rest in overnight. It is a dazzling experience! Superhost Gabriella will amaze you with her cozy tiny house.
Entire house hosted by Robin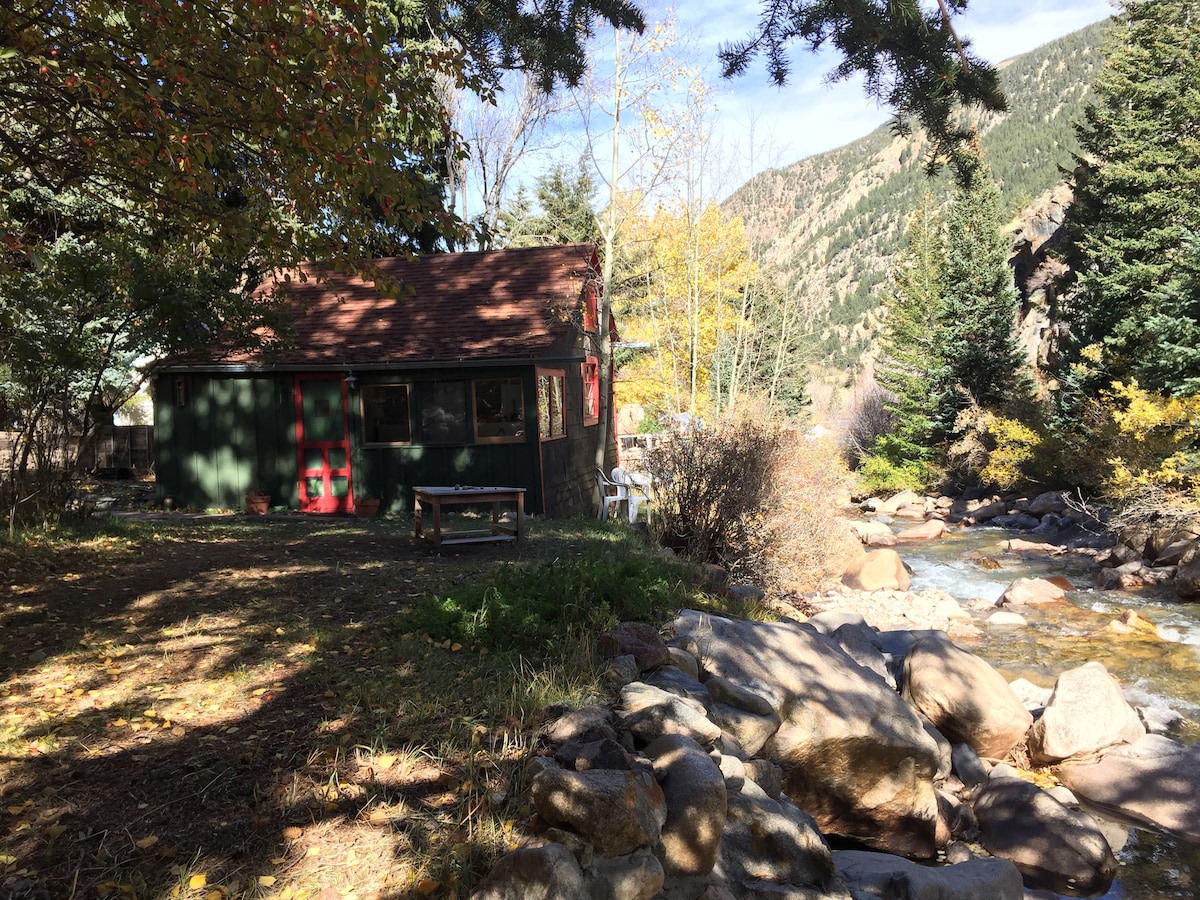 The Cricket- An amazing Tiny House!
The Cricket is a rustic historic cabin in a small neighborhood on Spring Street along side the rushing Clear Creek and nestled among an Aspen grove.
Tiny house hosted by Caroline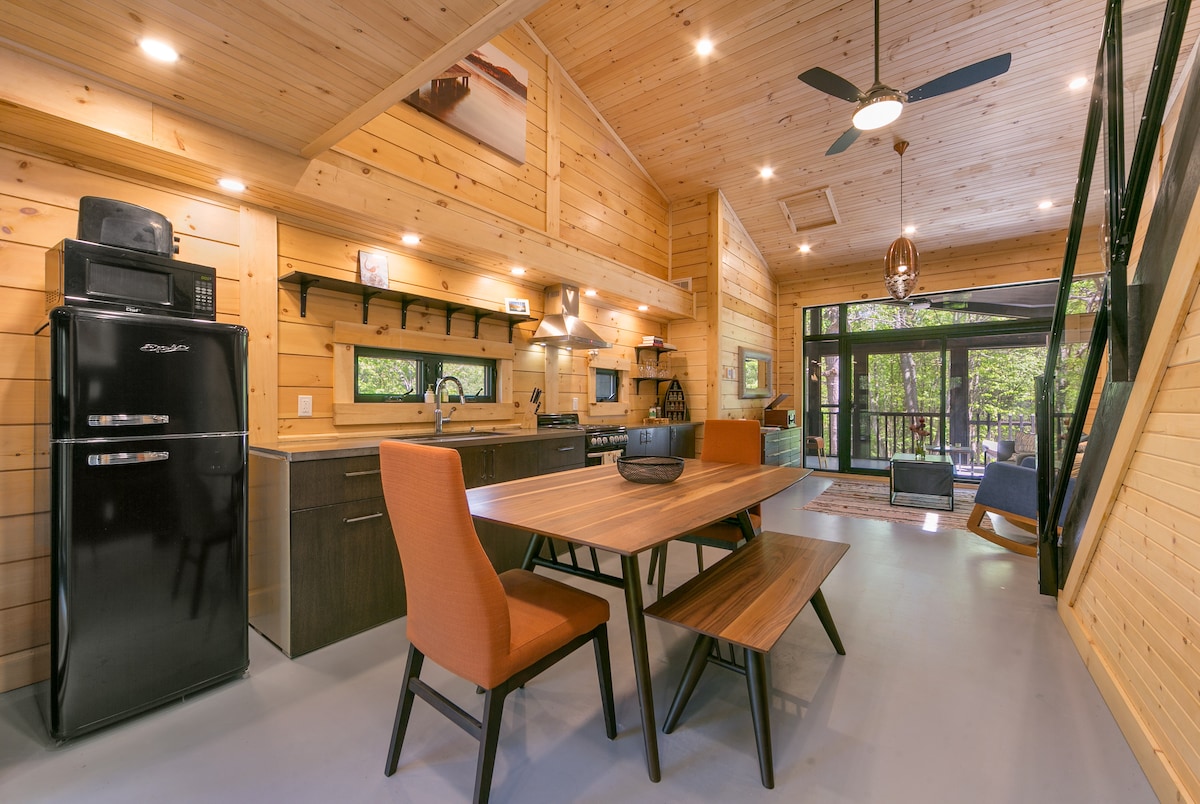 Muskoka's Luxury Tiny House
Serenely situated between Gravenhurst and Bracebridge, Tiny Haus has been custom built by an award winning architect to capture the beauty of the natural surroundings.
The small sitting area is bathed in light.
All SteelGenix tiny houses are designed to be energy-efficient. If you want to go off the grid, they are solar-ready. They resist fire, mold, and termites, provide clean indoor air, and are fast to assemble. Learn more at the official SteelGenix website.