Planning a trip to Minnesota? If you will be up near Lake Pepin, you have the chance to stay at a tiny house accommodation at Bending River Cove. The resort includes a few different tiny accommodations for you to choose from.

You are surrounded by beautiful trees at Lake Pepin, so the accommodations include comfortable outdoor furniture.

If the weather is brisk, you can step indoors and enjoy amazing views like this one.

Amenities like fire pits and picnic tables at each of the tiny houses provide you with everything you need for an enjoyable stay.
The Helm—2-Story Container Home close to Magnolia Market

Contemporary décor and cozy furnishings ensure a comfortable stay while you look out over the water.

Features like a kitchenette (with a very deep sink basin!) make it possible for you to prepare your own meals while you are on your vacation. The nautically-themed bed you see on the right is a perfect fit for the lake environment.

For those who like campy (pun intended) vintage settings, a trailer from the 1950s is available to rent. Bright and colorful with a fresh paint job, it has been dubbed "Fat Bottom Girls."

A beachy tiny house named "No Shoes, No Shirt, No Problem" This accommodation has a luxurious feature which is perfect for a winter vacation: a hot tub.

As you can see, the grounds are spectacular, and you can head right down to the lake if you want to do some swimming, fishing or boating.
in an infinite green oasis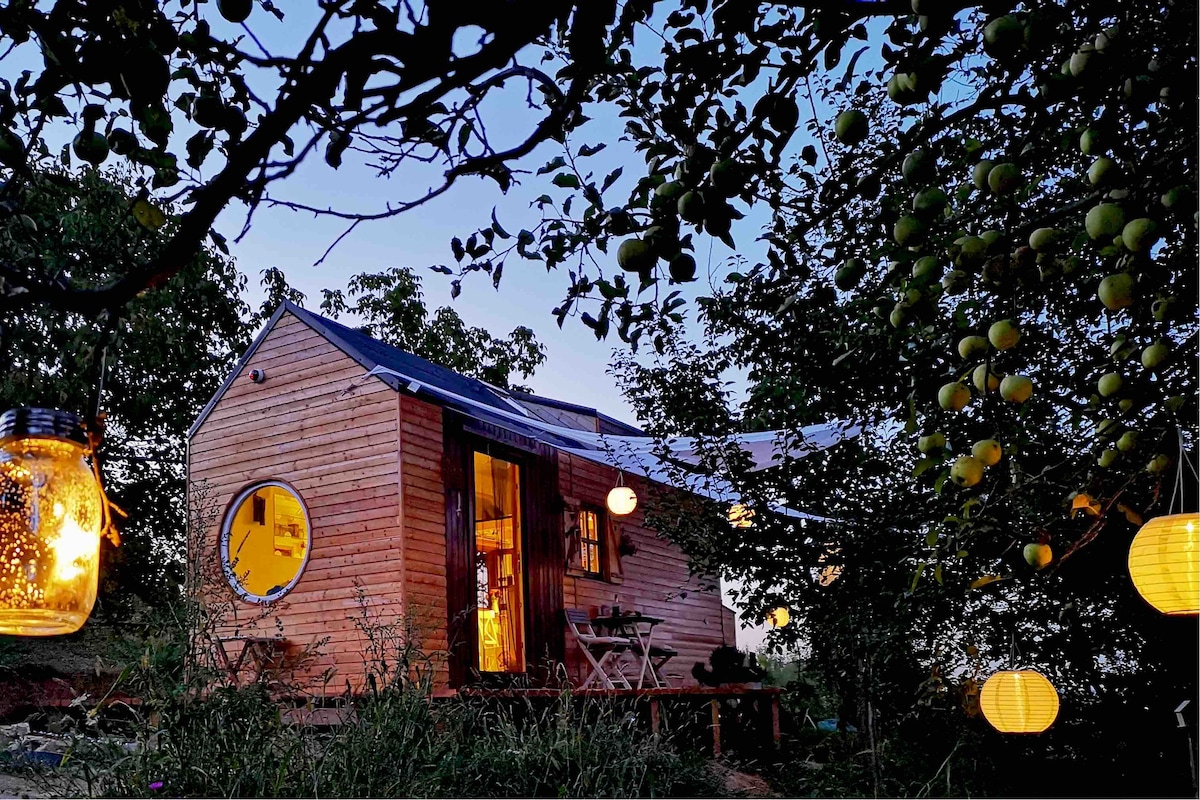 Tiny House on wheels
This is not just another bed you rest in overnight. It is a dazzling experience! Superhost Gabriella will amaze you with her cozy tiny house.
Entire house hosted by Robin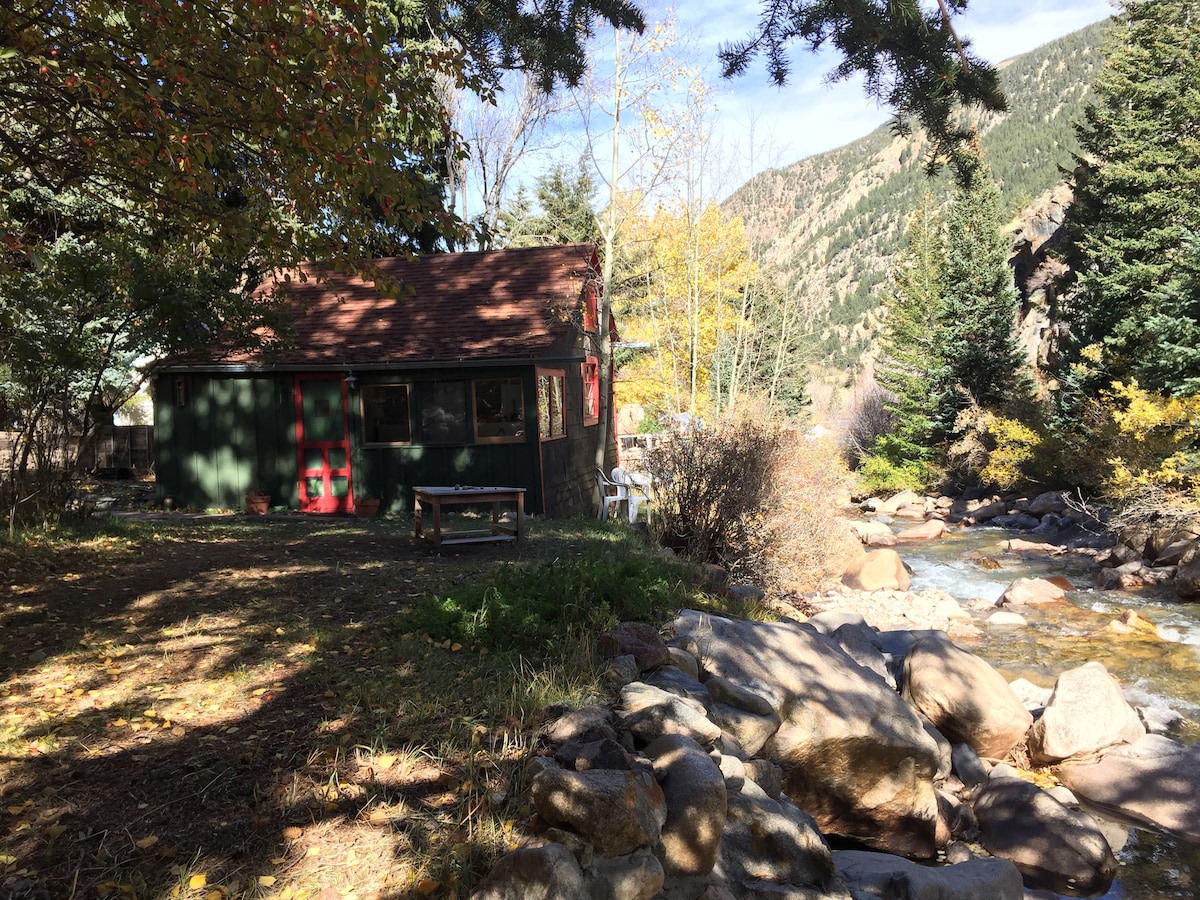 The Cricket- An amazing Tiny House!
The Cricket is a rustic historic cabin in a small neighborhood on Spring Street along side the rushing Clear Creek and nestled among an Aspen grove.
Tiny house hosted by Caroline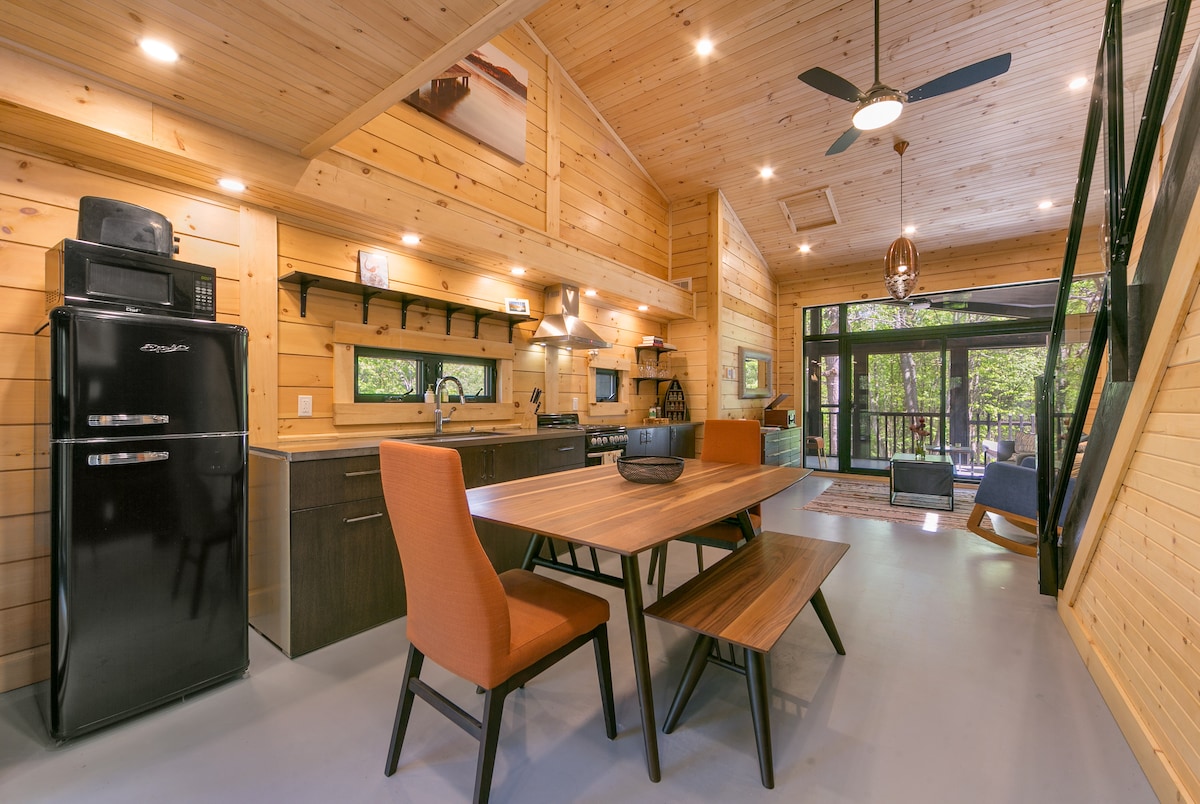 Muskoka's Luxury Tiny House
Serenely situated between Gravenhurst and Bracebridge, Tiny Haus has been custom built by an award winning architect to capture the beauty of the natural surroundings.

Thinking about booking a stay? You can do so by visiting Bending River Cove on the web. Photos are from Tiny House Blog.