Today I have a special treat for our readers—one of the most mesmerizing tiny houses I have ever seen. Situated on the Olympic Peninsula, the Sol Duc Cabin is named for the river it overlooks.
This is a contemporary, minimalist design. The entire front side of the building is windows, offering an incredible view of the breathtaking surroundings.
The Helm—2-Story Container Home close to Magnolia Market
When it gets cold, large panels can be closed over the glass, providing privacy and insulation. The hardware on which the panels operate was intended originally for sliding barn doors. They have been put to a much more creative use here.
Here is what the approach to the house looks like from the side. The owner is a fisherman. He and his wife come here to fish at the river and relax in this exquisite sanctuary.
The architect describes the cabin as being like a "perch" above the landscape, and poetically states that the interior is "like a warm, dry nest." The tiny home is raised above the forest floor to keep it safe against flooding and to provide additional buffering against typical Pacific Northwest winter dampness.
The views of the surrounding woodlands are magical:
in an infinite green oasis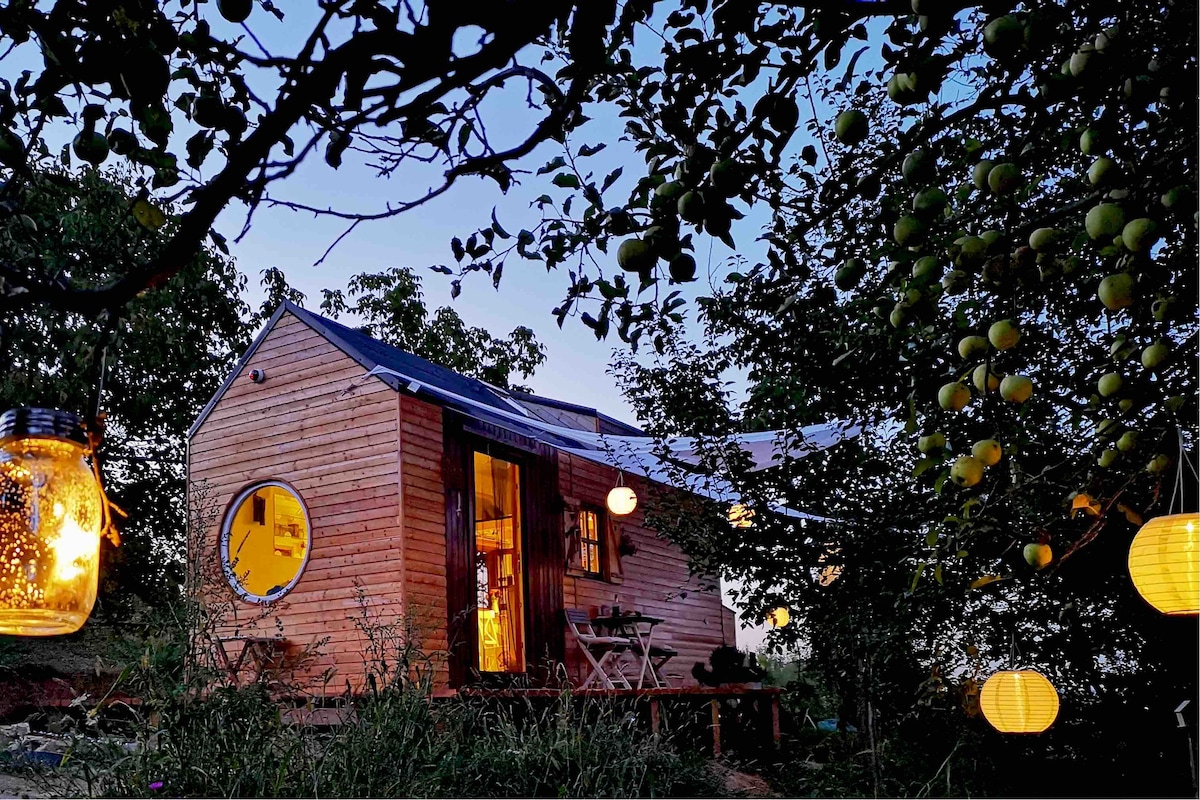 Tiny House on wheels
This is not just another bed you rest in overnight. It is a dazzling experience! Superhost Gabriella will amaze you with her cozy tiny house.
Entire house hosted by Robin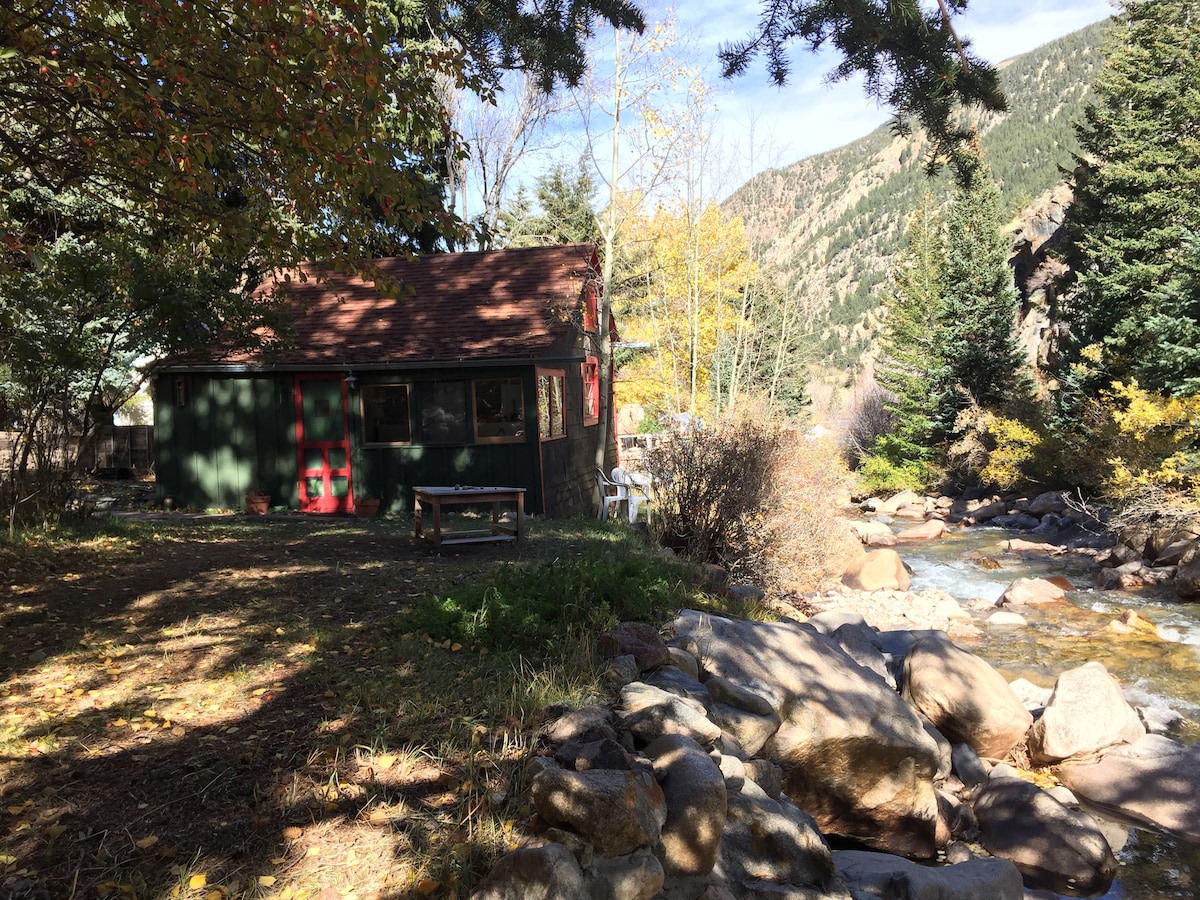 The Cricket- An amazing Tiny House!
The Cricket is a rustic historic cabin in a small neighborhood on Spring Street along side the rushing Clear Creek and nestled among an Aspen grove.
Tiny house hosted by Caroline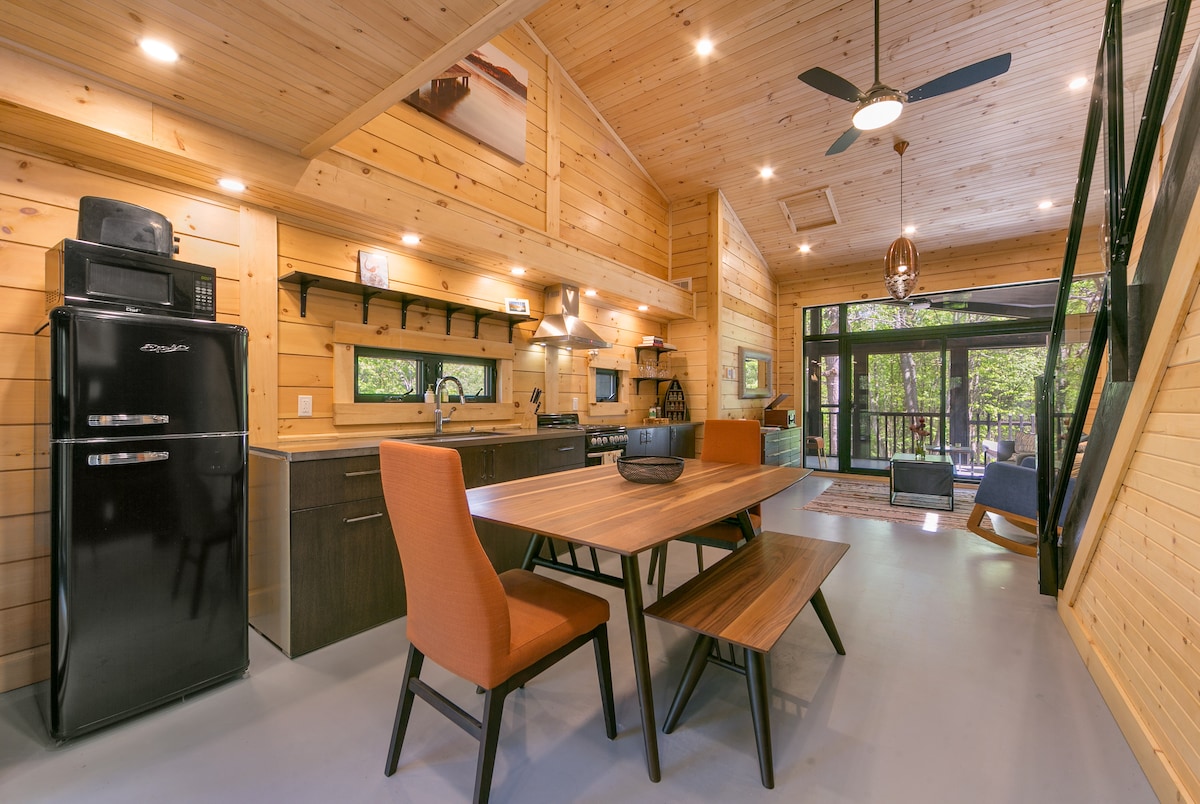 Muskoka's Luxury Tiny House
Serenely situated between Gravenhurst and Bracebridge, Tiny Haus has been custom built by an award winning architect to capture the beauty of the natural surroundings.
If you found the Sol Duc Cabin as entrancing as I did, you will want to visit the official page at Olson Kundig to learn more about it. Check it out here, and be sure to also take a look at the other incredible buildings this Seattle-based firm has designed, all of which "serve as a bridge between nature, culture, and people."