Cara Brookins is a mom of four who found herself divorced (again) and ready to take control of her life. Instead of looking to another man for help, she decided she would build her family their new home herself – literally. Cara, with no construction experience, started watching YouTube videos and got to work. While their home isn't "tiny", we love her spirit and it's inspiring to future homeowners of any size!
Video:
The Helm—2-Story Container Home close to Magnolia Market
Cara bought an acre of land in Little Rock, Arkansas and rolled up her sleeves. She estimated $130,000 in costs and enlisted the help of her children to make their dream home a reality. When they ended up hitting a few snags, they simply called a friend with building experience and worked through them.
In just nine months, they finished the 3500 square foot home that they called the Inkwell Manor complete with five bedrooms and a library. It even inspired Cara to write a book, Rise: How a House Built a Family.
in an infinite green oasis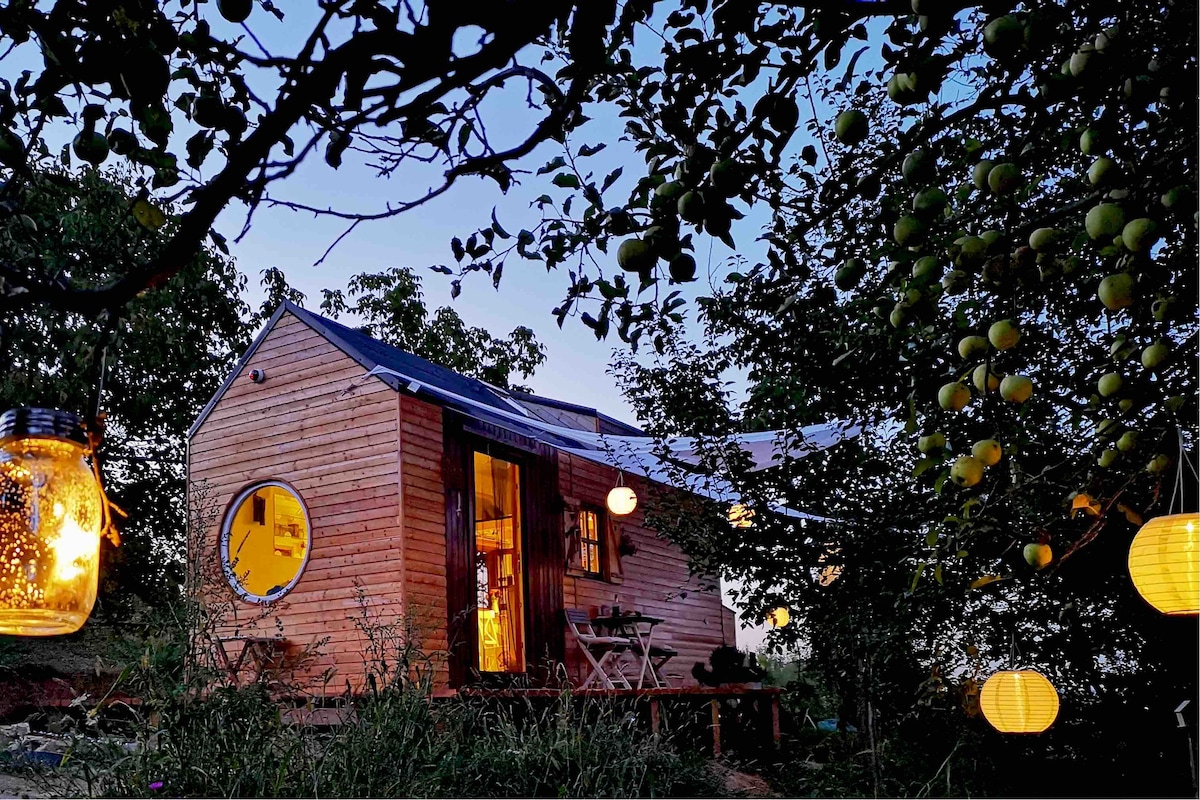 Tiny House on wheels
This is not just another bed you rest in overnight. It is a dazzling experience! Superhost Gabriella will amaze you with her cozy tiny house.
Entire house hosted by Robin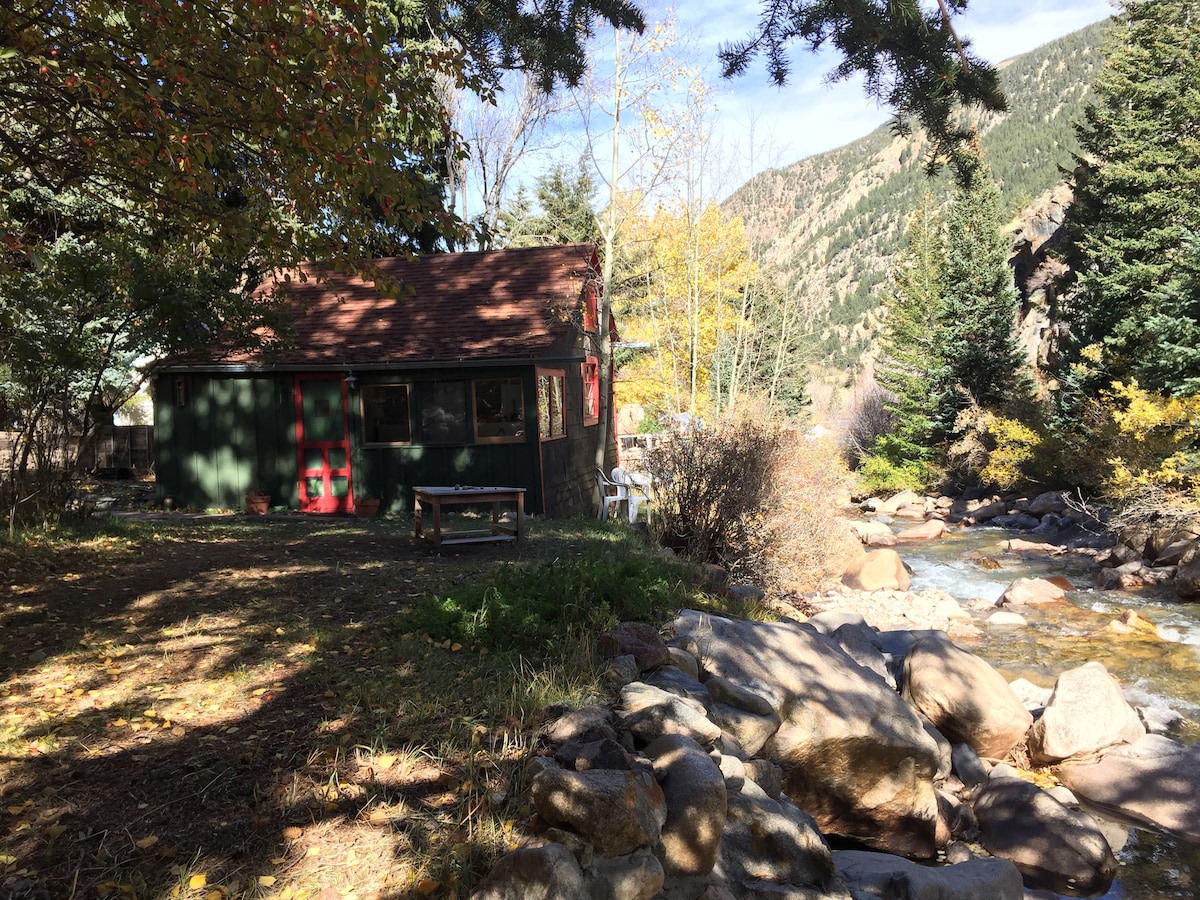 The Cricket- An amazing Tiny House!
The Cricket is a rustic historic cabin in a small neighborhood on Spring Street along side the rushing Clear Creek and nestled among an Aspen grove.
Tiny house hosted by Caroline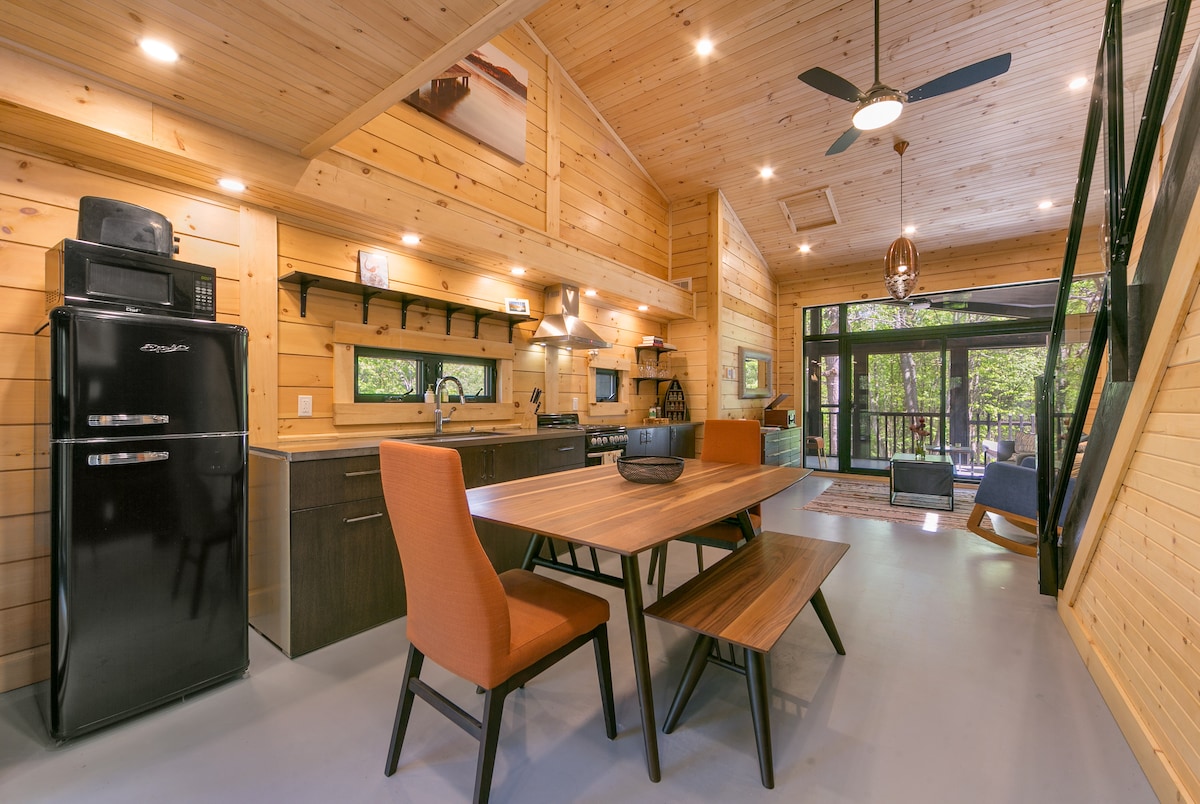 Muskoka's Luxury Tiny House
Serenely situated between Gravenhurst and Bracebridge, Tiny Haus has been custom built by an award winning architect to capture the beauty of the natural surroundings.
There's so much more to learn from this inspiring story, so take a few minutes and watch this video about the family's journey: https://youtu.be/-GqLfEIuNHs.