Daniel Joseph Weddle describes himself as Hoosier boy who is by nature introverted with an empathetic nature. Desiring to live on his own and in a home that respects the nature that so greatly inspires him, he learned how to build on his own and ended up with the charming and practically chemical-free Snails Away tiny house. Measuring 16 feet long, 8.5 feet long, and 13 feet tall, the home was built on a 16-foot car trailer with mostly reclaimed materials.
The exterior of the home is covered in beautiful Poplar, Cherry, and Maple wood that was all harvested from Daniel's farm and processed by local Amish carpenters. In order to avoid using plywood which contains chemicals, the walls were fortified with let-in bracing for security and the north wall was built as an extension of the room to add even more strength. Even the
insulation, made out of sheep wool, is chemical-free!
Inside, the home features more locally harvested wood including Poplar, Maple, Cherry, White Oak, Red Oak, and Cedar giving the home nice texture and character. This part of the home is actually a fully insulated recording studio for Daniel to record and practice his music in.
The Helm—2-Story Container Home close to Magnolia Market
The Snails Away has split-level lofts giving you the ability to stand in all of the rooms. Live edge wood on the front of the loft shows off the natural beauty of trees taken from his own farm.
The loft has a large bed with a wide window that lets air circulate and keeps the room cool and fresh. The curved ceiling is not just pretty to look at, it also increases the headroom in the bedroom.
On the main level, a table is designed to seat anywhere from two people to a party of six by expanding out into the living area. The bench along the wall can also be converted into a guest bed if needed or used as a cozy reading spot.
The table can even be completely removed to allow space for Daniel's frequent jam sessions with his fellow musician friends.
The home's kitchen is a small countertop with plug-in appliances and clever storage for food and items stored in mason jars. A mini-fridge is kept outside.
in an infinite green oasis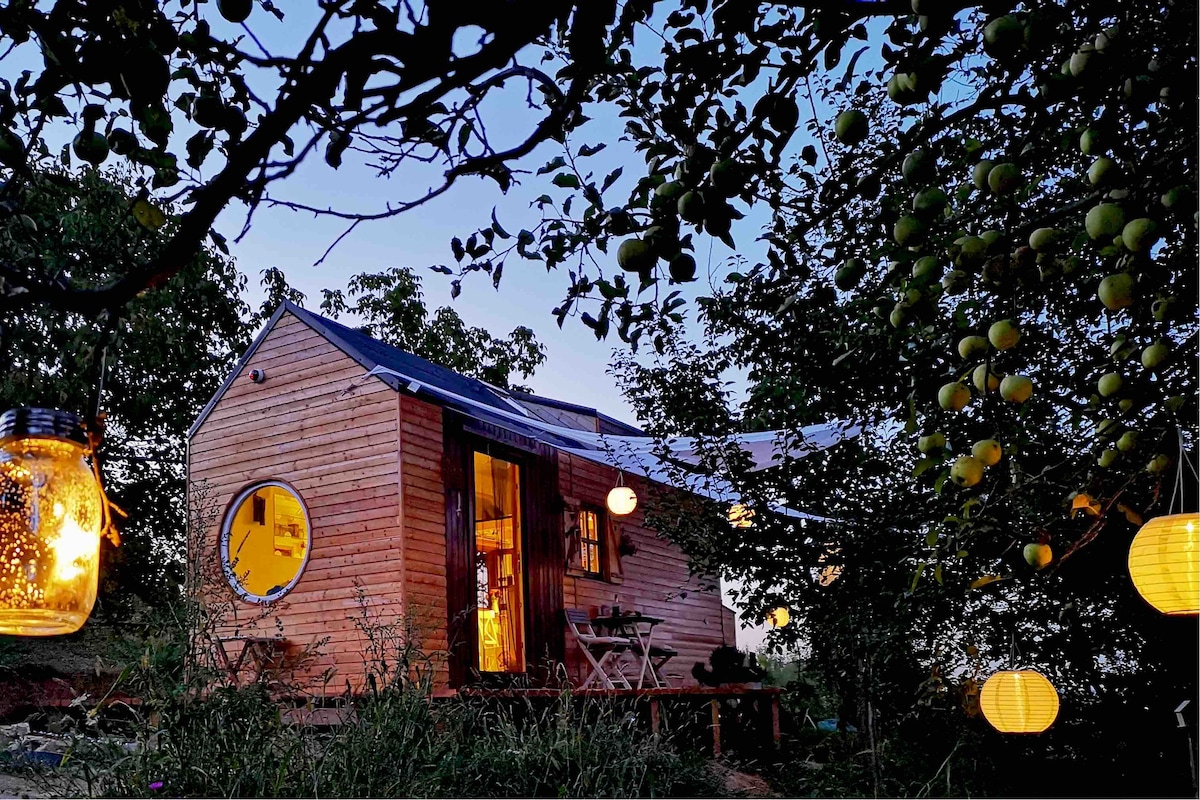 Tiny House on wheels
This is not just another bed you rest in overnight. It is a dazzling experience! Superhost Gabriella will amaze you with her cozy tiny house.
Entire house hosted by Robin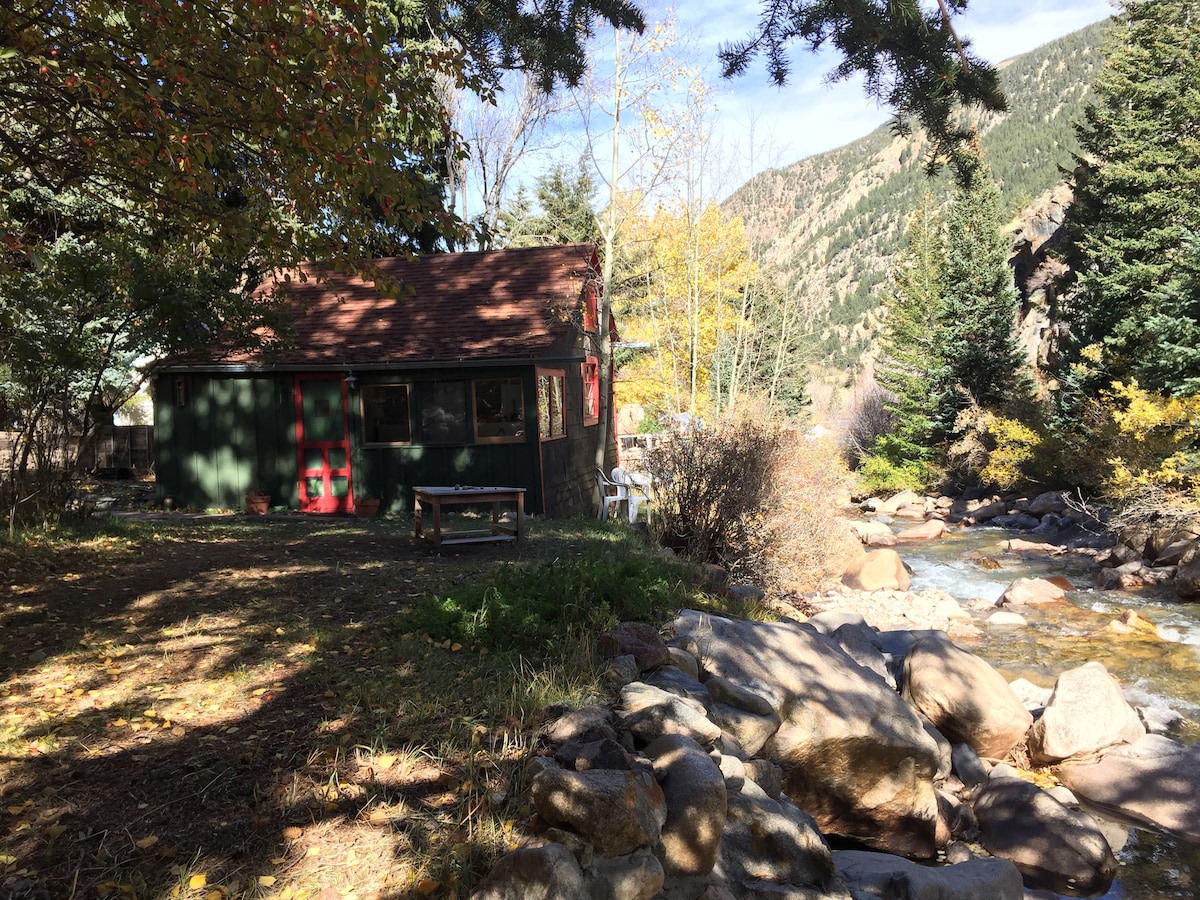 The Cricket- An amazing Tiny House!
The Cricket is a rustic historic cabin in a small neighborhood on Spring Street along side the rushing Clear Creek and nestled among an Aspen grove.
Tiny house hosted by Caroline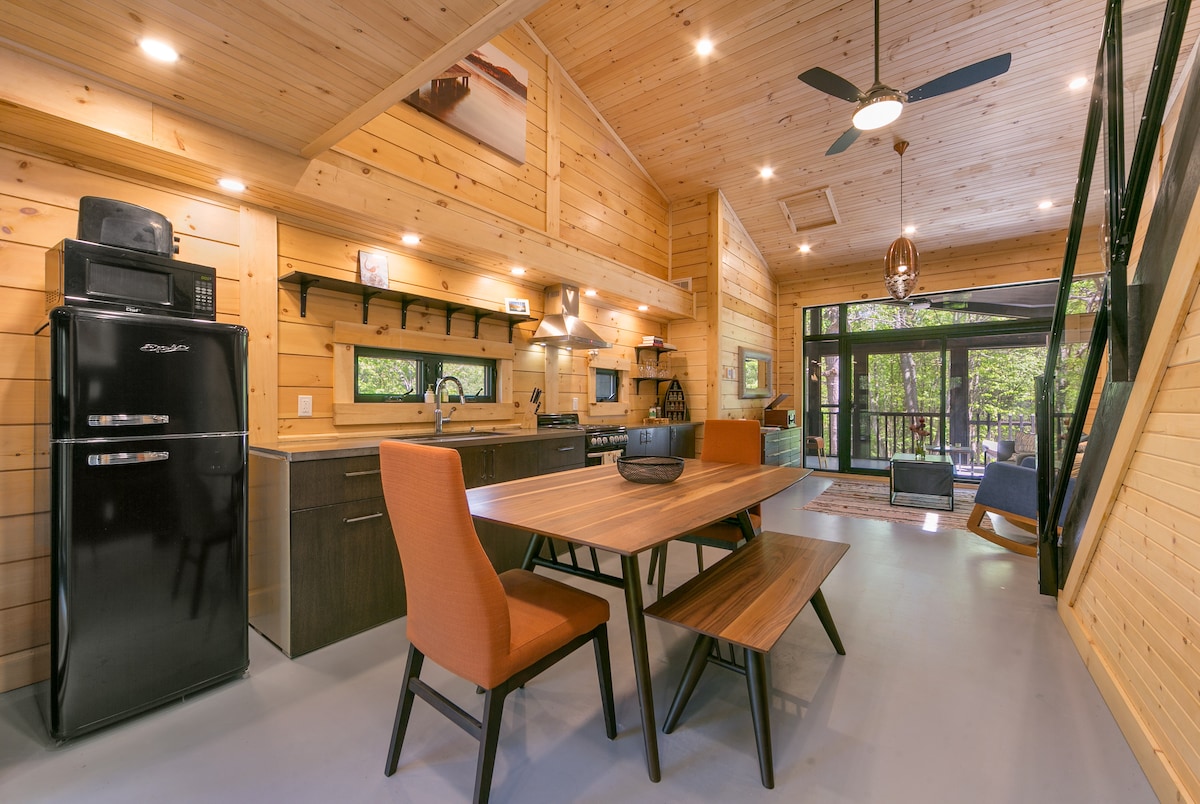 Muskoka's Luxury Tiny House
Serenely situated between Gravenhurst and Bracebridge, Tiny Haus has been custom built by an award winning architect to capture the beauty of the natural surroundings.
The bathroom in the home is as sparse as the kitchen with a composting toilet that pulls in from outside. However, it does have a full-sized tub with a window that runs its length giving him a great place to relax and soak!

Daniel loves living tiny so much that he started a blog and a company to help others pursue their dreams of living in tiny and sustainable homes. To learn more about him and his company The Carpenter Owl, go to http://www.carpenterowl.com.