Tiny Siesta rental resort in Sarasota, Florida is a charming coastal community that rents tiny houses to visitors. One of their homes is the "Sand Dollar", a 300 square foot tiny house that has two bedrooms and plenty of room for a family to enjoy their vacation within steps of the Siesta Key Beach. You'll love the coastal charm of this tiny house from its turquoise doors to the large porches, everything is perfect for relaxing by the sea!
The interior of the home has white walls with turquoise accents and soaring ceilings. Windows fill the home with natural light and a ceiling fan circulates air to keep you cool. The living room is spacious with a long couch that could easily double as a guest bed when needed.
The kitchen is in the front of the home and has everything you need to make quick meals during your stay. Bar seating is available for two and there's also a full-sized refrigerator and cabinets stocked with your kitchen essentials.
The Helm—2-Story Container Home close to Magnolia Market
Above the kitchen is a small loft that serves as a small sleeping area and is accessed by a ladder.
A spiral staircase takes you up to the master bedroom with a king-sized bed and storage space.
You have tons of room up here to store your clothes and personal items during your stay.
Back downstairs, a large bathroom has a corner shower stall, flushable toilet, and a large vanity area with storage below.
If you start to feel cramped inside, just step outside to the large porch with a view of the beach and community.
in an infinite green oasis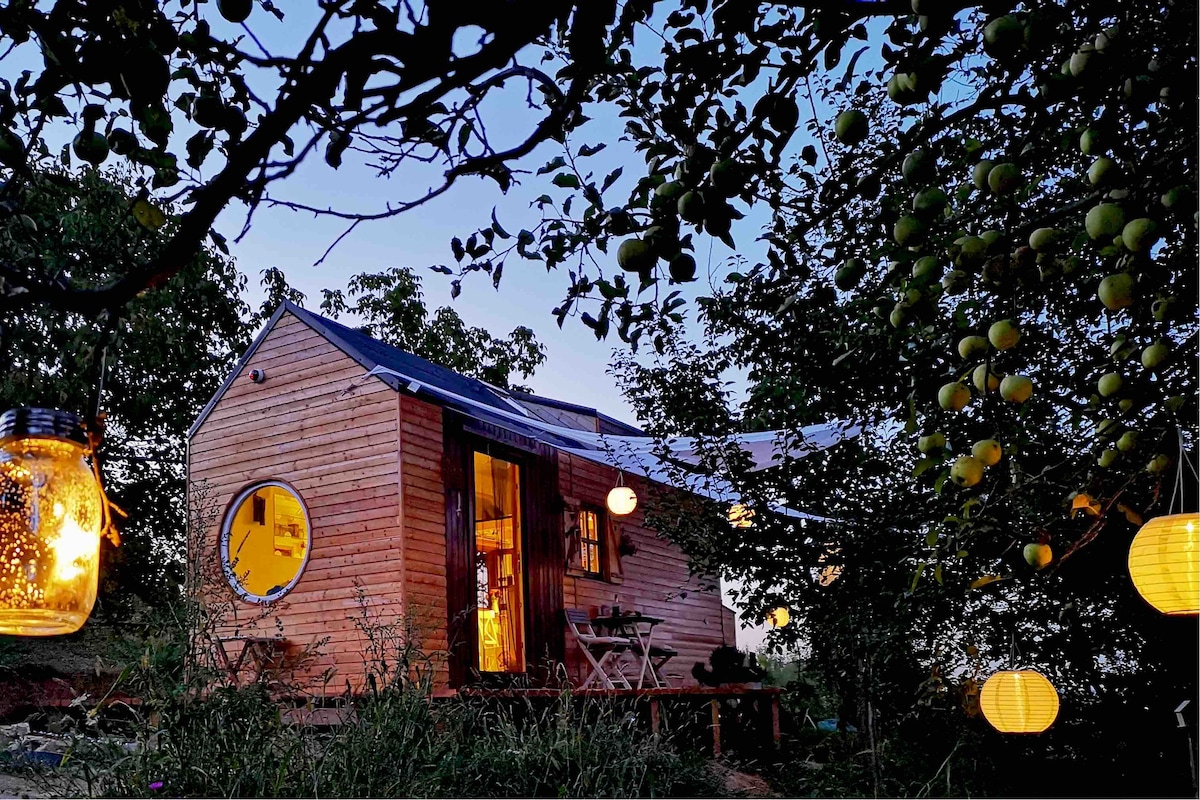 Tiny House on wheels
This is not just another bed you rest in overnight. It is a dazzling experience! Superhost Gabriella will amaze you with her cozy tiny house.
Entire house hosted by Robin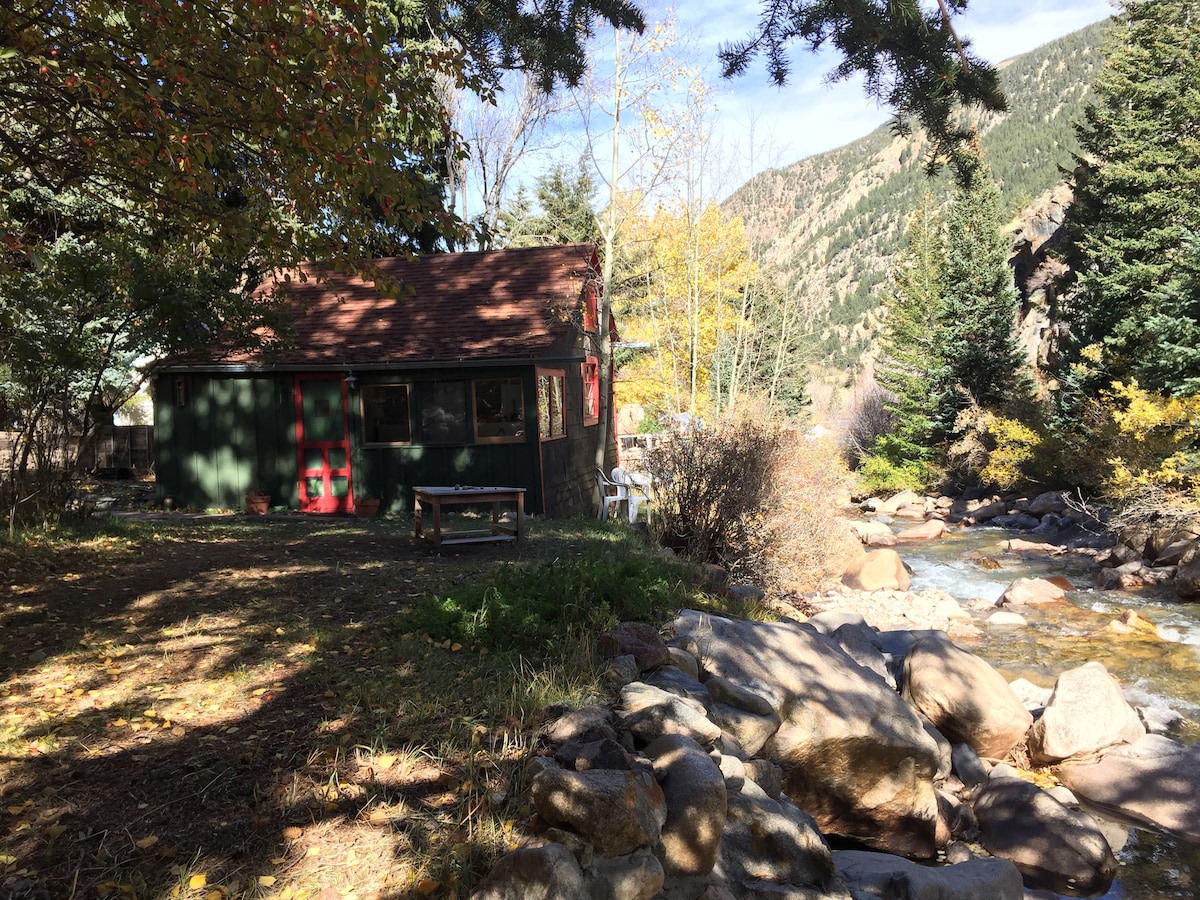 The Cricket- An amazing Tiny House!
The Cricket is a rustic historic cabin in a small neighborhood on Spring Street along side the rushing Clear Creek and nestled among an Aspen grove.
Tiny house hosted by Caroline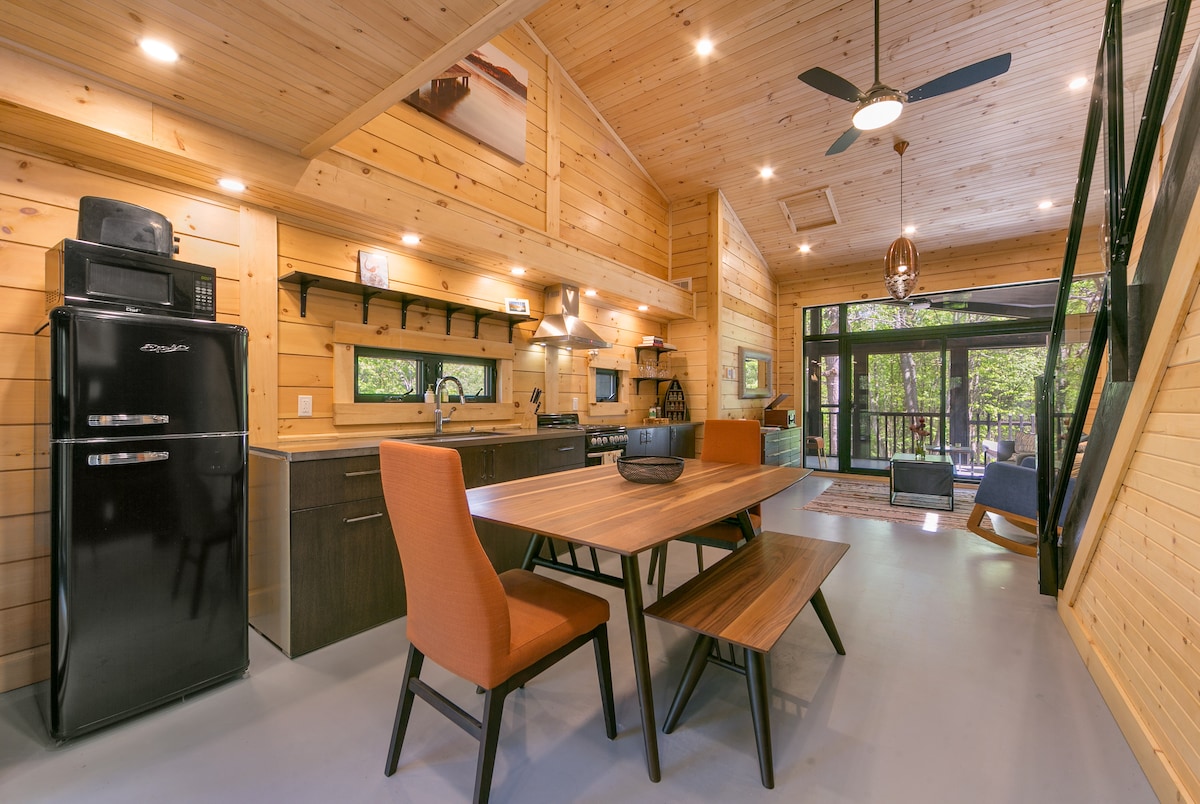 Muskoka's Luxury Tiny House
Serenely situated between Gravenhurst and Bracebridge, Tiny Haus has been custom built by an award winning architect to capture the beauty of the natural surroundings.
Rates start at $169 per night for the Sand Dollar tiny house and with room for up to six guests, we think that's a great deal on a beach rental! Go to https://www.tinyhousesiesta.com/ to check rates and availability and to see their other tiny house rentals.