Revelations Architecture of Bayfield, Wisconsin has a passion for creating homes that show off the natural beauty of Wisconsin. One of their incredible designs is this tiny house called The E.D.G.E.
This house has 340 square feet and it has some pretty innovative design elements that you have to see to believe!
One of those elements is the sliding exterior! The entire home can be closed to add privacy and to protect the house from harsh weather conditions. We've never seen anything like it!
The Helm—2-Story Container Home close to Magnolia Market
Inside, you have an open floor plan with a kitchen, two lofts plus a separate bedroom and living room. We love how modern the design is! The simplicity really lets the Wisconsin surroundings do the talking.
The kitchen is ginormous with tons of cabinets and a dishwasher. Plus you have a pantry tucked under the staircase!
Upstairs in one of the lofts, there is plenty of room for a large mattress. The short wall provides extra privacy and security so you don't have to worry about rolling off in the middle of the night!
Ready for the next surprise? The huge dining table actually converts into a bed! Talk about a remarkable transformation! That's definitely unique to this tiny house and pretty much any house we've ever seen!
We're absolutely never seen so many surprises in a tiny house! The builders really thought outside of the box on this one and it shows.
in an infinite green oasis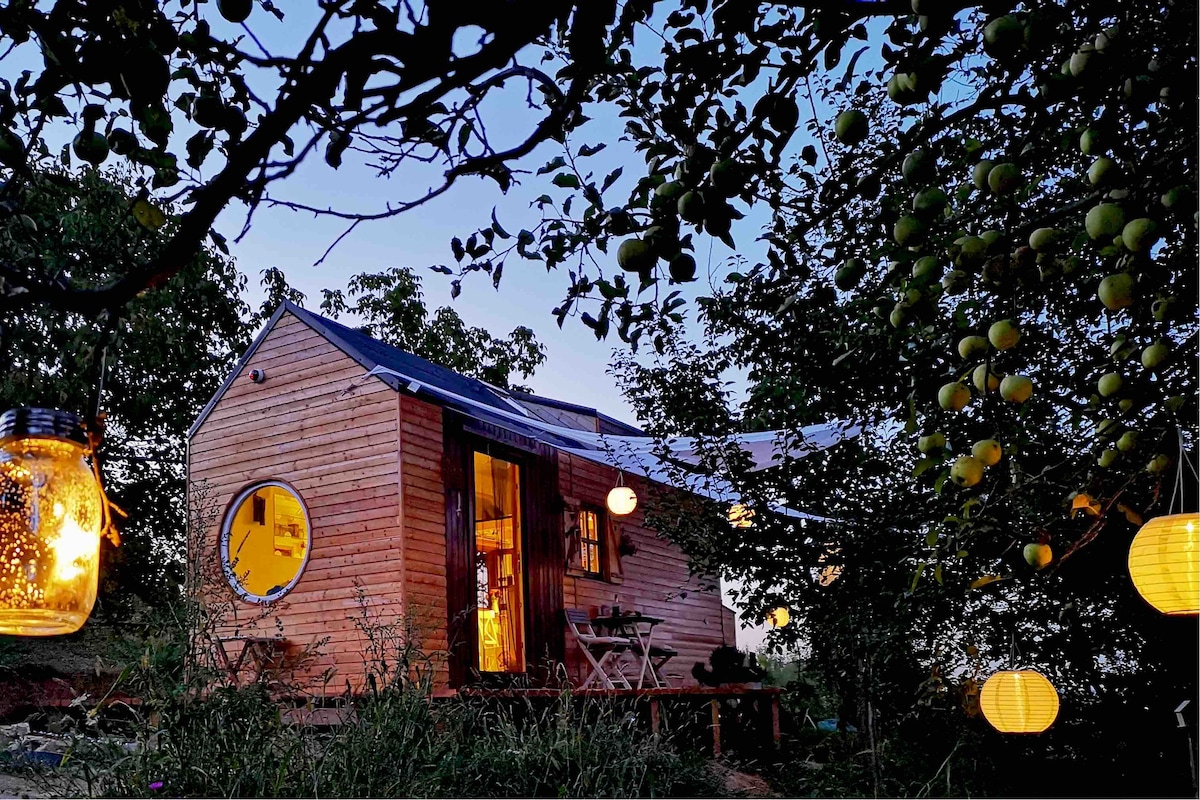 Tiny House on wheels
This is not just another bed you rest in overnight. It is a dazzling experience! Superhost Gabriella will amaze you with her cozy tiny house.
Entire house hosted by Robin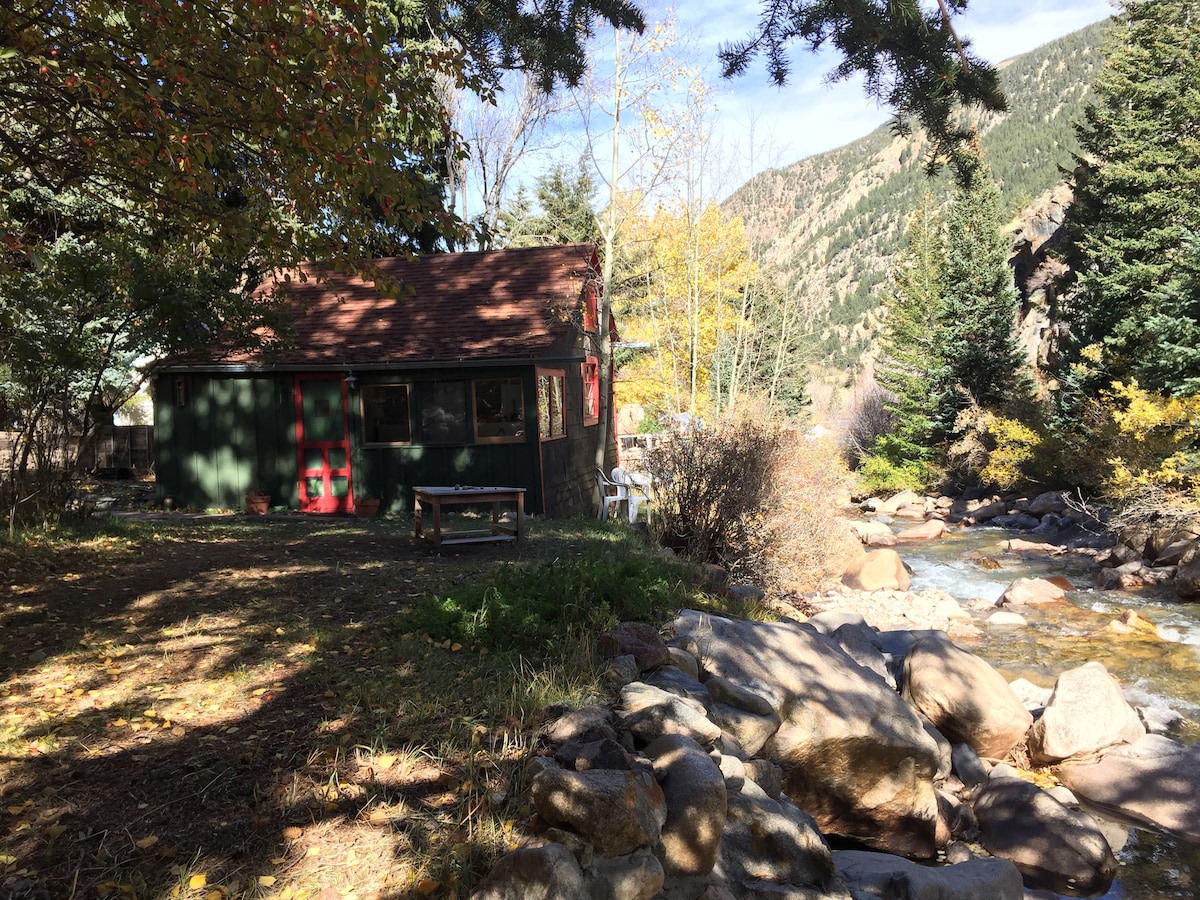 The Cricket- An amazing Tiny House!
The Cricket is a rustic historic cabin in a small neighborhood on Spring Street along side the rushing Clear Creek and nestled among an Aspen grove.
Tiny house hosted by Caroline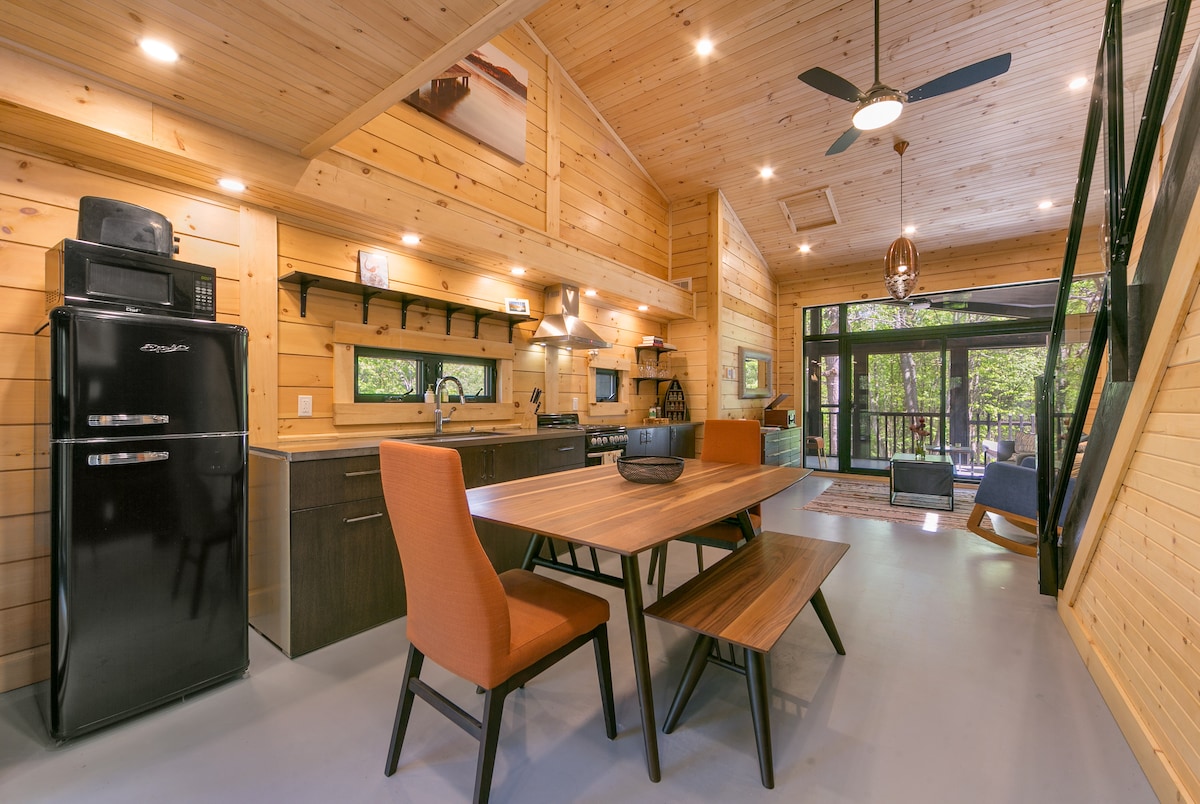 Muskoka's Luxury Tiny House
Serenely situated between Gravenhurst and Bracebridge, Tiny Haus has been custom built by an award winning architect to capture the beauty of the natural surroundings.
To see more of this tiny house, go to http://www.revarch.com/project-5/fm2hsetdxa8f5r6z413837jfgndhk4.
And to learn more about the talented builders, visit their website at http://www.revarch.com/.