This incredible tiny house on stilts is located near Gulfport, Mississippi, and has quite a dramatic story associated with it. If you live in or near Gulfport or know where it is, you know that this is one of the towns that were utterly devastated by Hurricane Katrina.
This couple lost their first home in Katrina. Below you can see pictures of the devastation. As you can see, almost nothing was left.

Nature quickly reclaimed the empty lot …

But the couple loved their land. It was still home to them, even though they had lost their house. They didn't want to give up on it, and even went as far as to pitch a tent there when they could. They couldn't afford to build a home, but soon, that was all going to change.

One day, the couple saw a post on a Tiny House blog promoting a new network TV show called Tiny House Nation. The show needed participants, and was willing to design and finance the new home. The couple wrote into the show, and were astounded when they were set up for a Skype interview with the New York-based production company. It took a year and a half to get everything finalized, but once it was, the couple were featured in the opening episode of Season 3 of Tiny House Nation … and their dream was about to come true! The land was cleared, and a foundation was laid.

The house was completed in 2015, designed by Bruce Lanier of Standard Creative studio in Birmingham, AL. The tiny house was constructed by Travis March of March Construction. Take a look at what they accomplished.

Taking a tour of the home's interior, here you can see the cozy living room.
The Helm—2-Story Container Home close to Magnolia Market
And here is the kitchen!
And now, the bedroom and bathroom …
In this photo, you can see another cozy living area. To me this is one of the highlights of the home. This is actually beneath the house itself. The stilts are very high, which means that underneath there is ample additional living space. This living area is open to the fresh air and offers a lovely view of the grounds the couple loves so much. What a clever way to create additional living space without building anything more—all through the use of vertical construction.

As you can see from these exterior shots, that area underneath the house doubles as a garage! How awesome is that?
in an infinite green oasis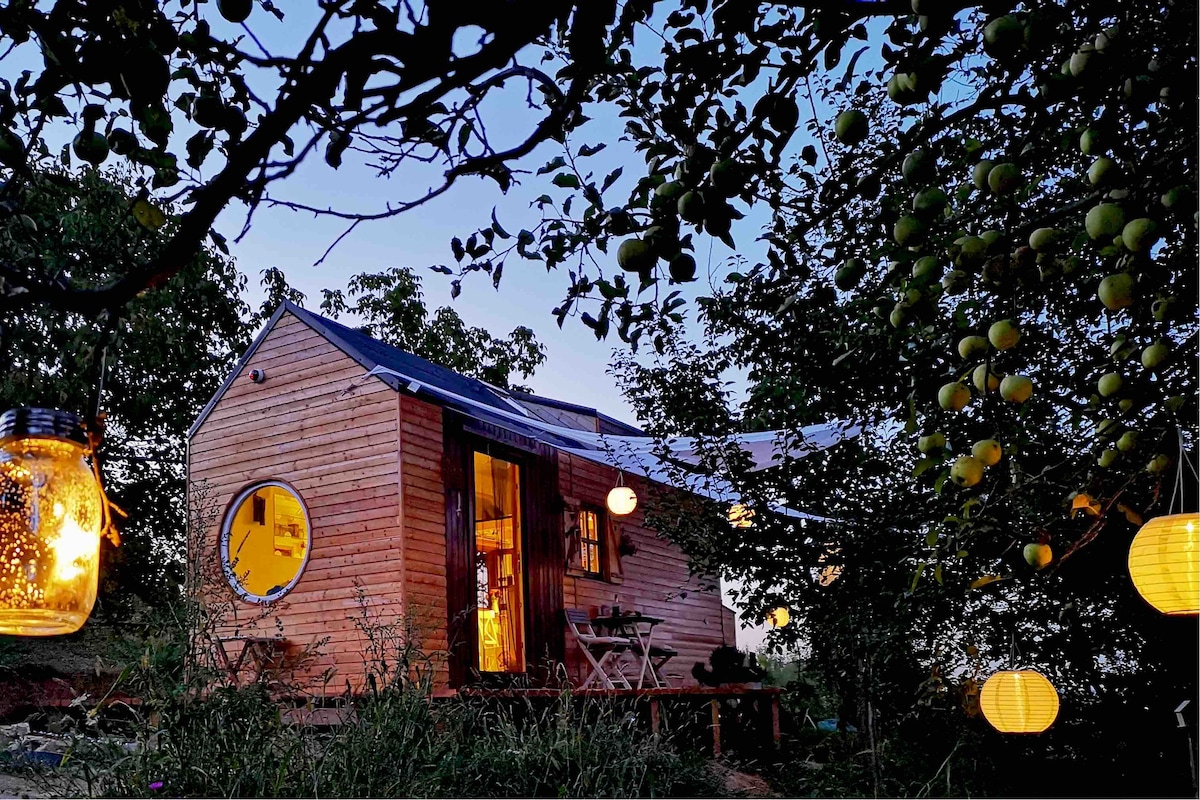 Tiny House on wheels
This is not just another bed you rest in overnight. It is a dazzling experience! Superhost Gabriella will amaze you with her cozy tiny house.
Entire house hosted by Robin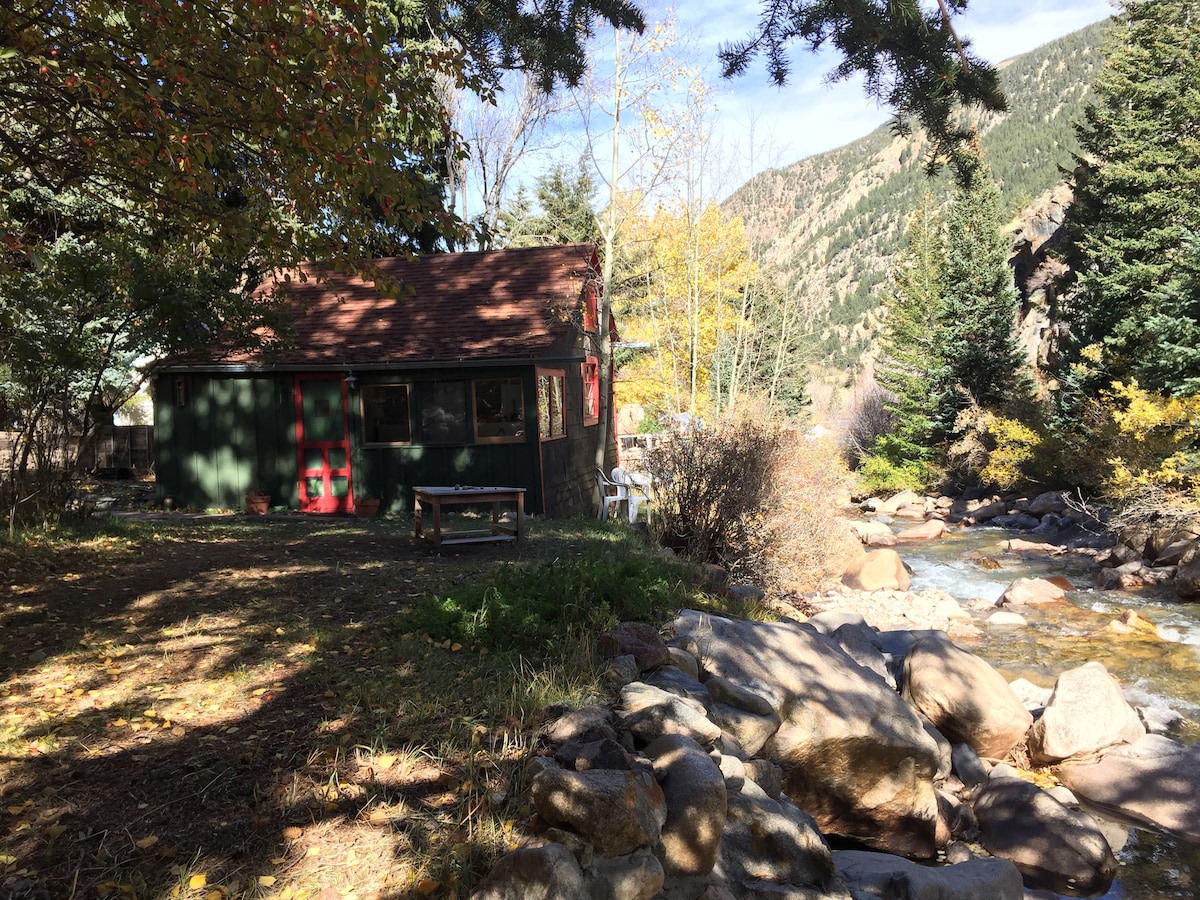 The Cricket- An amazing Tiny House!
The Cricket is a rustic historic cabin in a small neighborhood on Spring Street along side the rushing Clear Creek and nestled among an Aspen grove.
Tiny house hosted by Caroline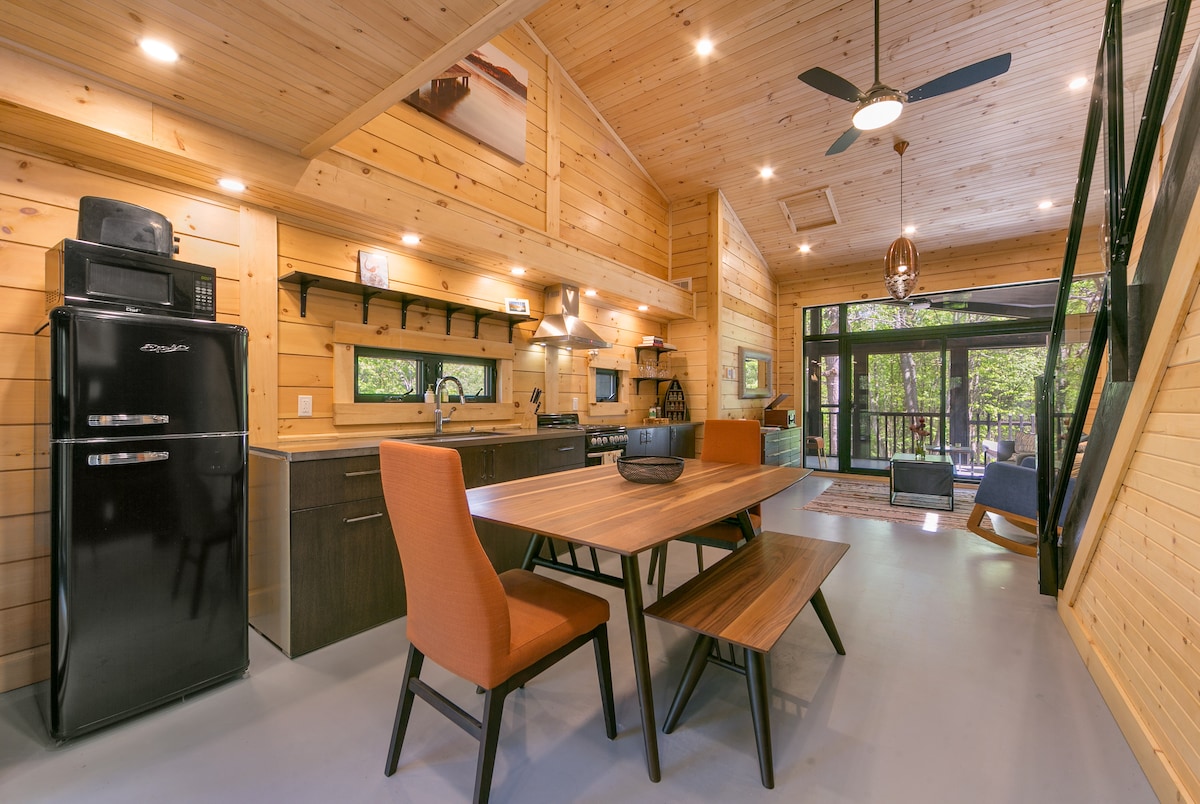 Muskoka's Luxury Tiny House
Serenely situated between Gravenhurst and Bracebridge, Tiny Haus has been custom built by an award winning architect to capture the beauty of the natural surroundings.
Out of all the tiny-house stories I have read, this is by far one of the most inspiring. This couple lost their first house, but never lost their sense of home, and through the network TV show Tiny House Nation, they were able to create a new house which fits beautifully into the surroundings they love.
Work and school have pulled the family away from their tiny home, except for when they are able to use it on vacations and breaks. In the meantime, if you are ever visiting the Gulfport area, you can rent it out through AirBnB!
Architect link: http://www.standardcreative.com/
Owner's website: http://www.pyesbeachhouse.com/tinybeachhouse/