Still in search of your tiny dream home? If you want a tiny house which is definitely on the small side, the Hunter Lake may be just what you are after.

The Hunter Lake measures 16' x 8', which makes it 128 square feet. No wonder it looks like a cute little box with windows! The light blue door is a nice touch, adding some extra personality to the exterior.

A little bench sits underneath a window, and looks like an inviting spot to relax and look outside at whatever there is to see.

A proper full-size kitchen table fits inside the home too! That is a surprise, given its small footprint.
The Helm—2-Story Container Home close to Magnolia Market

When not in use, the ladder blends right into the wall between the windows.

The kitchen appears to be a neatly contained little unit at one end of the house. There is a little bit of counter to work on to either side of the sink, but it adds up to more than enough. Above are some cute little shelves to either side of the window above the sink. As is also evident from the shot, the overhead lights are more than sufficient to illuminate the entire workspace.

A narrow set of shelves is squeezed in next to the shower so that no space in the bathroom goes to waste.

A very small, narrow shelf is built into the wall between the shower and the composting toilet.

A set of storage bins fits into shelves on the other side of the toilet. It looks like the builder has opted to skip the bathroom sink (a trend I am starting to notice).

Outlets are ready and waiting in the sleeping loft.

The other loft is ideal for storage.
in an infinite green oasis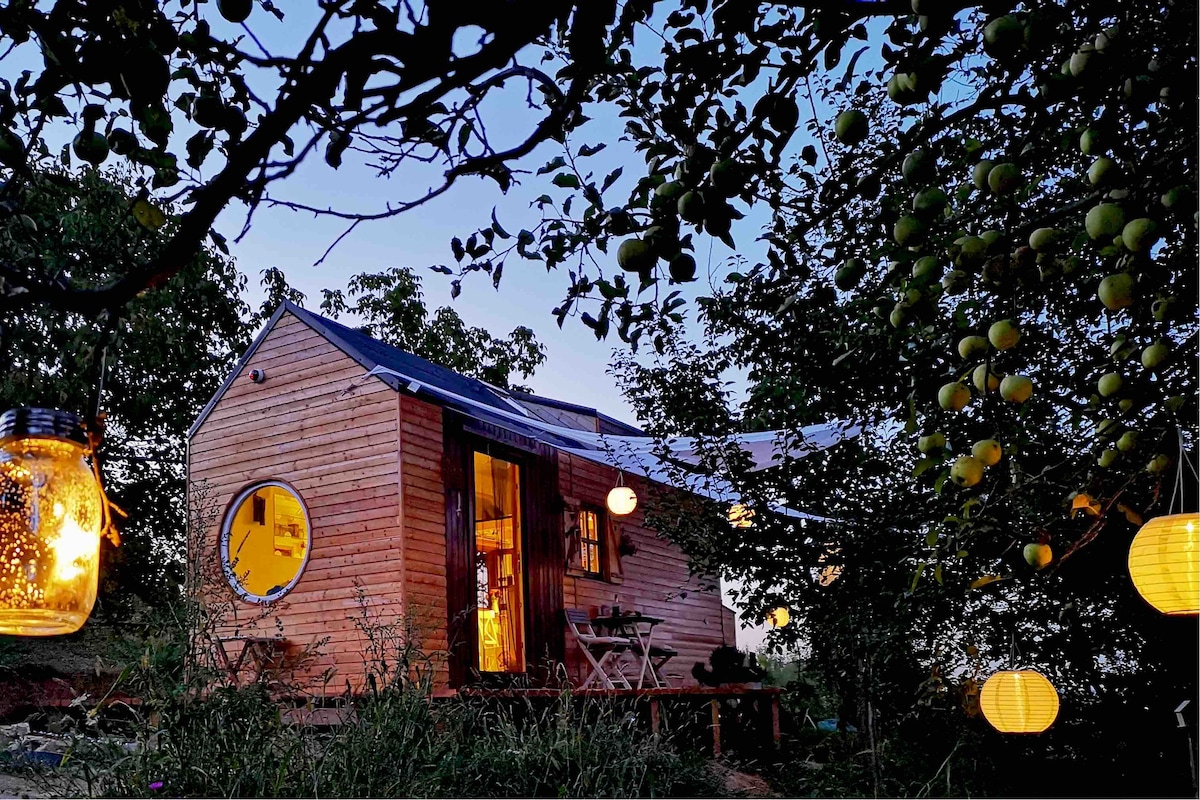 Tiny House on wheels
This is not just another bed you rest in overnight. It is a dazzling experience! Superhost Gabriella will amaze you with her cozy tiny house.
Entire house hosted by Robin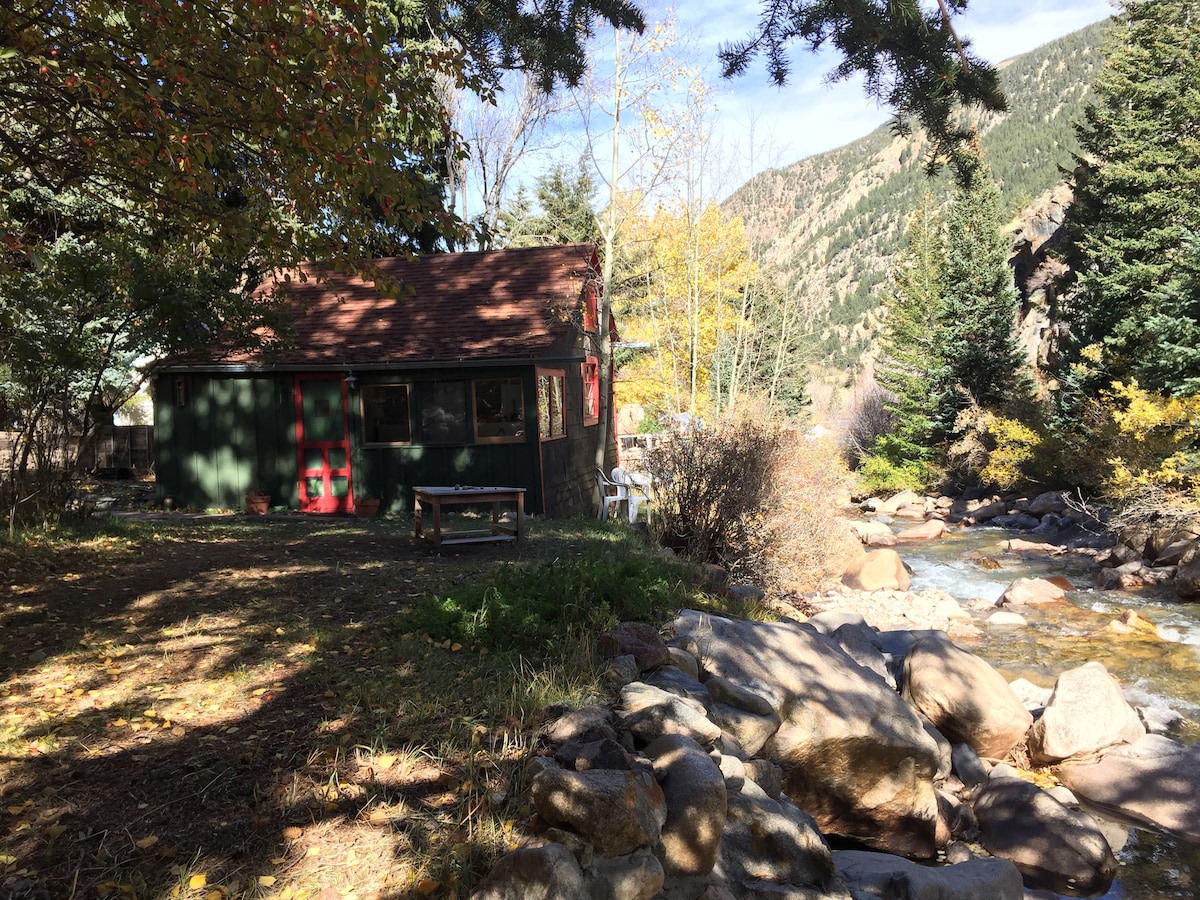 The Cricket- An amazing Tiny House!
The Cricket is a rustic historic cabin in a small neighborhood on Spring Street along side the rushing Clear Creek and nestled among an Aspen grove.
Tiny house hosted by Caroline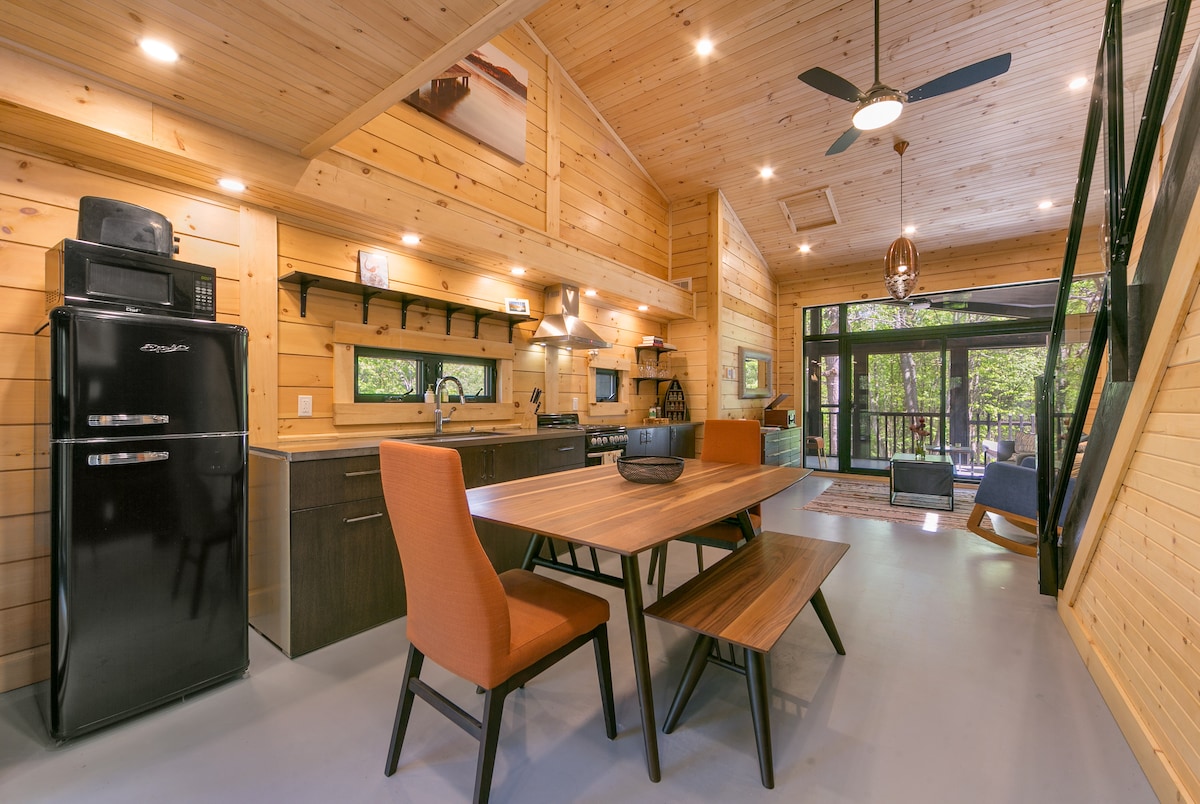 Muskoka's Luxury Tiny House
Serenely situated between Gravenhurst and Bracebridge, Tiny Haus has been custom built by an award winning architect to capture the beauty of the natural surroundings.
If you want to learn more about the Hunter Lake tiny house, you can swing by Incredible Tiny Homes.