Looking for a beautiful tiny home with a variety of floor plans which allow for easy customization? One gorgeous tiny house you'll fall in love with is the Palm Harbor Homes Park Model. While a lot of tiny houses you can purchase offer two or three possible configurations, there are a total of ten different layouts you can choose from for the Park Model.
That has to be one of the most beautiful porches I've ever seen on a tiny house! The blend of colors on the siding lends an eclectic touch.
The same colors which are used on the siding are repeated in the interior, expressed through the paint used for the walls as well as the tiling behind the stove. A modern countertop gives the kitchen a sleek look. Notice that the kitchen is also in a different location than usual. Most tiny house builders situate kitchens at the back. This one is in a different spot.
There is a small bar protruding from the kitchen counter. It takes up scarcely any space at all, but adds functionality to the kitchen.
The Helm—2-Story Container Home close to Magnolia Market
Here you can get a better perspective on where the kitchen fits with this particular layout. What I love about this design is that the kitchen is its own distinct "space." It is not technically a separate room, but it feels like its own room because it is somewhat enclosed.
A set of step-drawers leads up from the spacious living room to the loft.
The loft too is impressively spacious, boasting plenty of floor space as well as cubbies for personal items.
The bathroom includes a flushing toilet, a gorgeous modern sink, a large shower, and lots of storage.
There is a second bedroom located downstairs. A short hallway separates it from the neighboring bathroom. The wall there is taken up by additional cabinets and drawers as well as a small countertop.
There is lighting installed right over the head of the bed—perfect for reading. Above that is a beautiful window.
Solar panels are an eco-friendly option for the rooftop.
in an infinite green oasis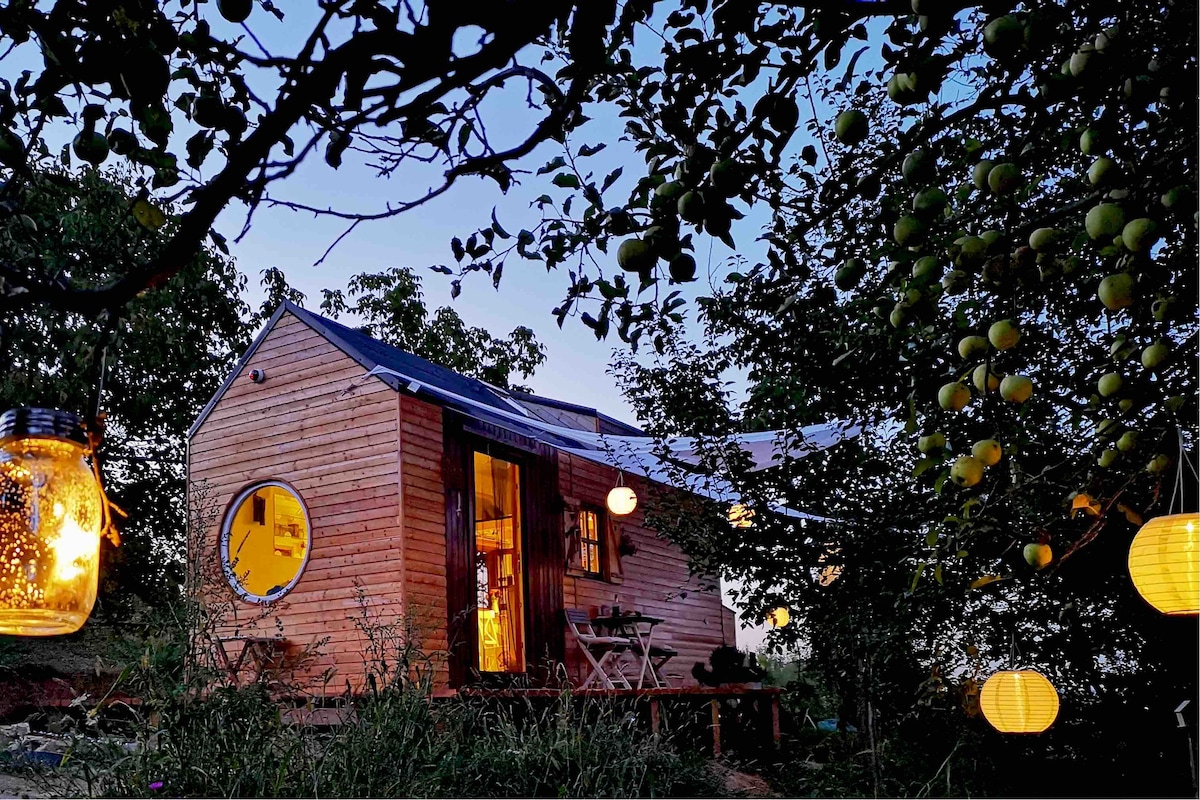 Tiny House on wheels
This is not just another bed you rest in overnight. It is a dazzling experience! Superhost Gabriella will amaze you with her cozy tiny house.
Entire house hosted by Robin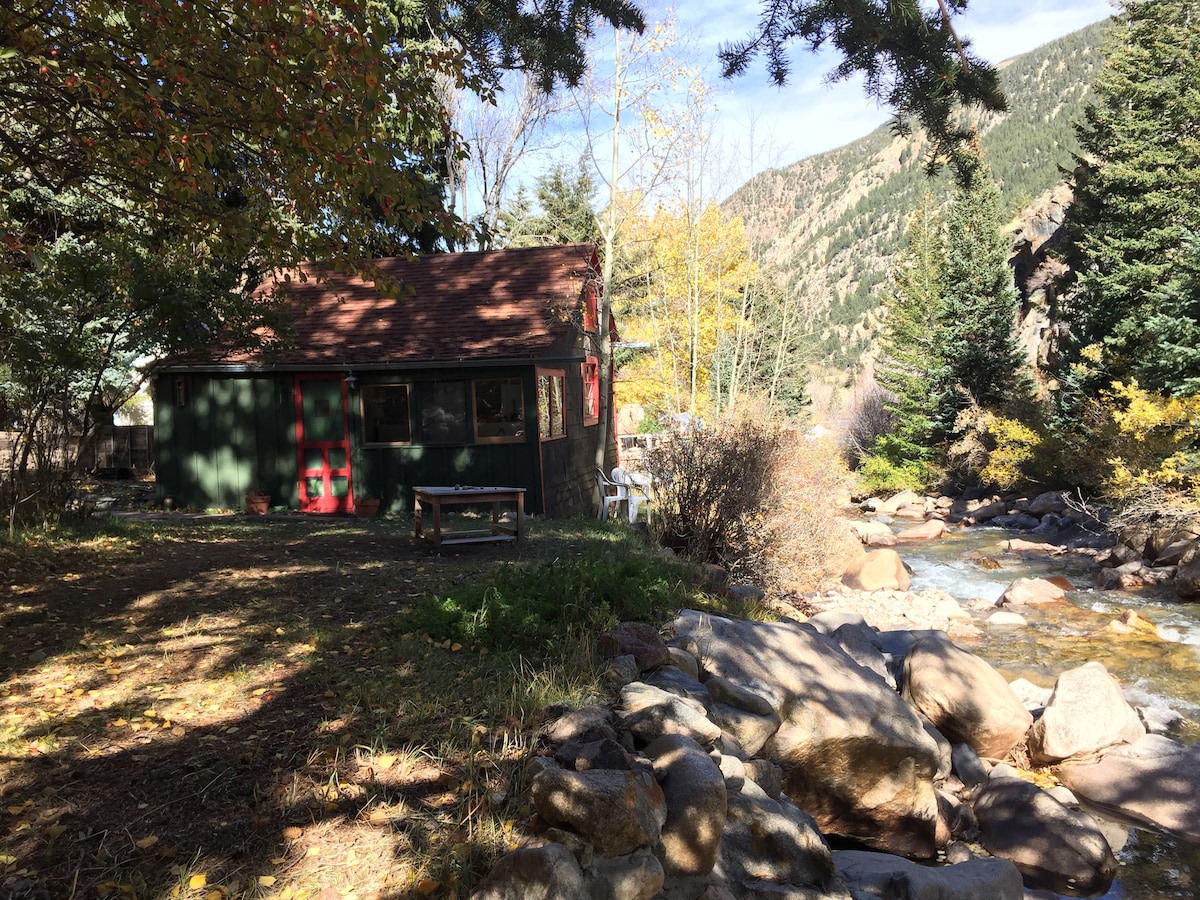 The Cricket- An amazing Tiny House!
The Cricket is a rustic historic cabin in a small neighborhood on Spring Street along side the rushing Clear Creek and nestled among an Aspen grove.
Tiny house hosted by Caroline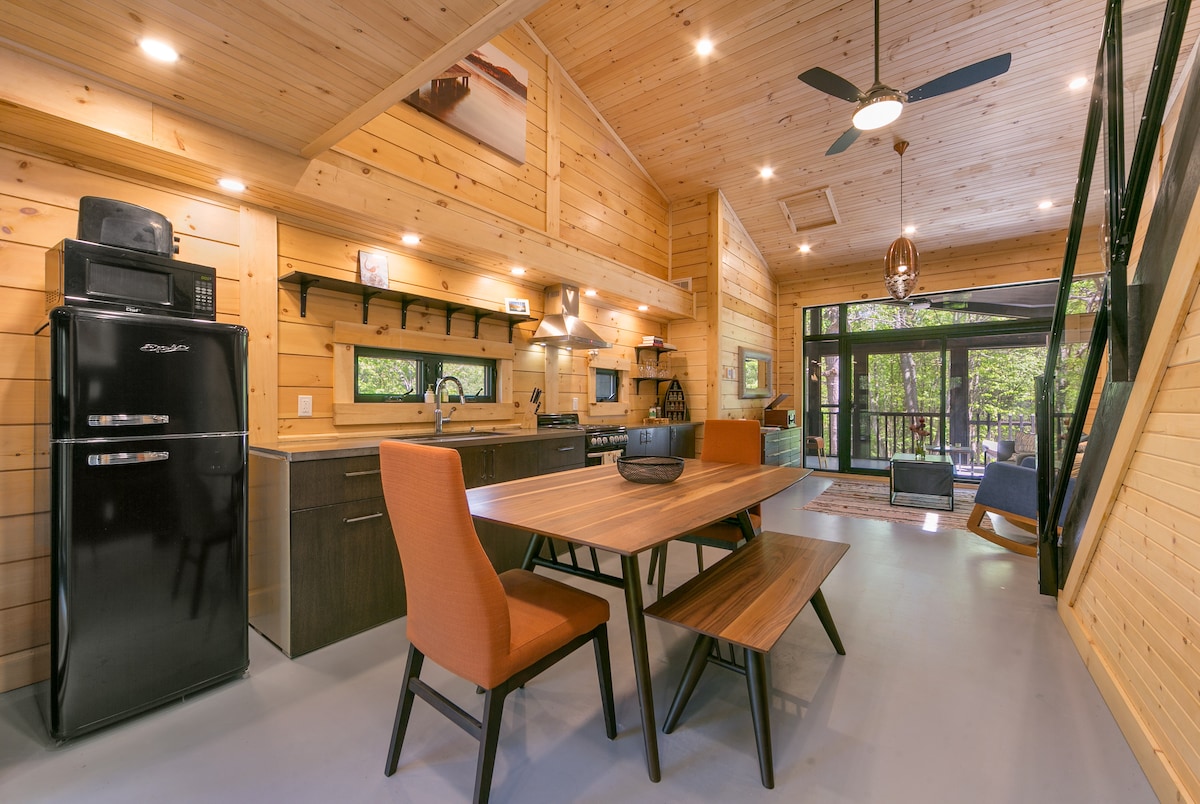 Muskoka's Luxury Tiny House
Serenely situated between Gravenhurst and Bracebridge, Tiny Haus has been custom built by an award winning architect to capture the beauty of the natural surroundings.
This is a beautiful tiny house which anyone would be thrilled to call home. Visit the Palm Harbor Homes Park Model official website here. On that page, you can view more pictures along with each of the floor plans!