When Larry from Oklahoma decided it was time to make his off-grid hunting cabin/bunker, he decided to make it out of two shipping containers. The end result was 640 square feet that are surprisingly cozy. The exterior is inviting with arched windows and a large awning.
It's hard to believe it all started with these rusted red containers!
He left the walls intact and just welded them together and connected them with a central arch in the living room.
Part of the home is underground to control the heating and cooling costs.
The Helm—2-Story Container Home close to Magnolia Market
To keep it warm-feeling, the interior was covered with wood mostly.
Since it's a hunting cabin, most of the décor features animals and hunter green color schemes.
Even the fan in the bedroom has a hunting theme!
The bedroom has plenty of room for a large bed and extra furniture. And of course, no hunting cabin is complete without a mounted deer!
The living room is spacious and sits at the center of the two shipping containers where the arch was cut in.
Large sliding doors were added to let in extra light when wanted and to open the living room to the outside.
This hunting cabin shows that shipping containers can be transformed into a cozy home with minimal effort!
in an infinite green oasis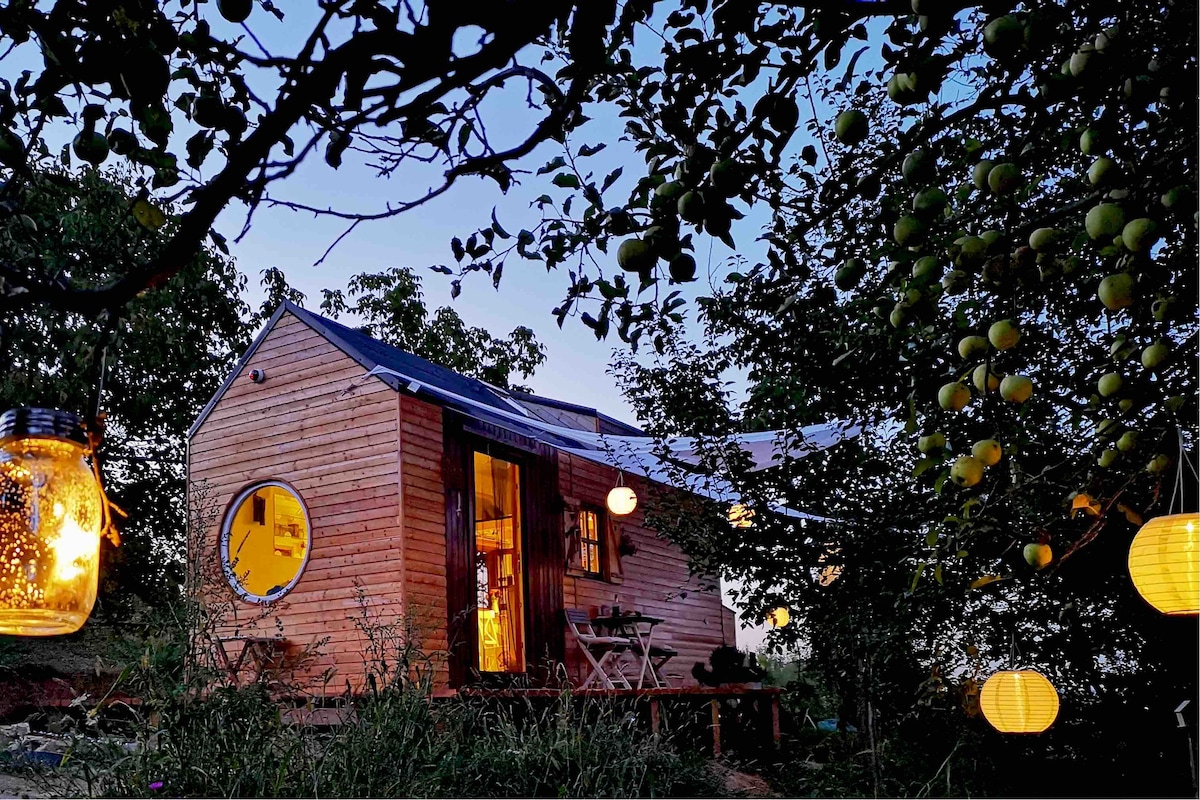 Tiny House on wheels
This is not just another bed you rest in overnight. It is a dazzling experience! Superhost Gabriella will amaze you with her cozy tiny house.
Entire house hosted by Robin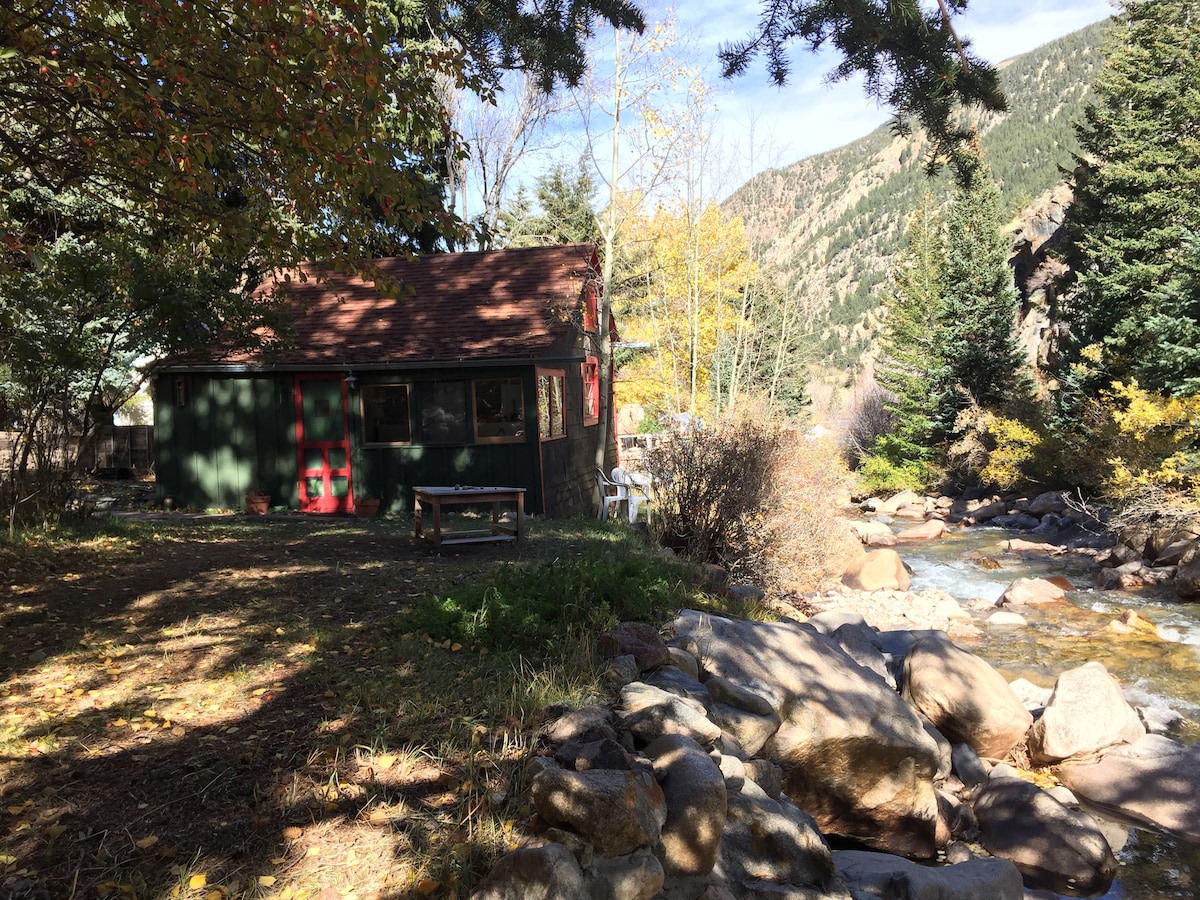 The Cricket- An amazing Tiny House!
The Cricket is a rustic historic cabin in a small neighborhood on Spring Street along side the rushing Clear Creek and nestled among an Aspen grove.
Tiny house hosted by Caroline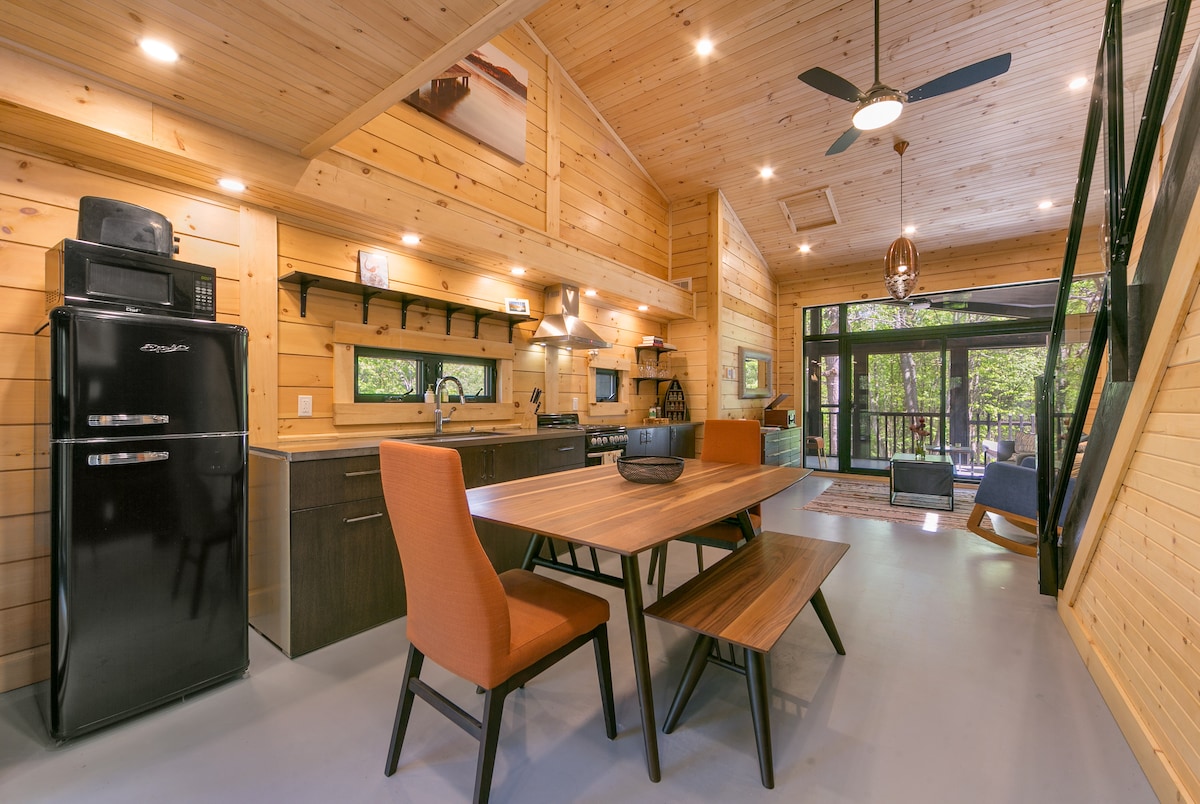 Muskoka's Luxury Tiny House
Serenely situated between Gravenhurst and Bracebridge, Tiny Haus has been custom built by an award winning architect to capture the beauty of the natural surroundings.
It's fully capable of going off-grid or it's wired for electricity and even has solar panels and a wood stove so there are many options for heat and hot water. Altogether, Larry spent about $35,000 to make his retreat. To learn more about his process and see pictures of the cabin, visit his website at http://seacontainercabin.blogspot.ca/.