One thing we love about tiny houses is that they are often built by some of the most creative people we've ever met and so they're typically anything but boring. That's definitely one way to describe this next tiny house! The other-worldly tiny house is totally off-grid in the Terra Perma eco community located in Quebec, Canada.
Video House Tour:
The Helm—2-Story Container Home close to Magnolia Market
The tiny house was built using recycled materials like tires, bottles, cob, and wood giving it a unique exterior and even more unique interior. The walls inside feature earth-tones with carvings depicting natural elements like trees and leaves. With one main room, the whole house is kept warm by an in-floor radiant heating system and woodstove.
The house doesn't have a bathroom inside so an outhouse was installed outside and they also have plans to install a rainwater collection system. But despite lacking some amenities, we think this is a pretty cool tiny house and really love the colorful wall that was made from recycled bottles.
If you want to see more of this off-grid and unique tiny house, check out the video tour by Exploring Alternatives at https://youtu.be/BZ7MoznNX3g.
You can also learn more about the eco community, Terra Perma, by visiting their website at https://terraperma.ca/en/stay/accommodations/ or following them on social media at:
Twitter: http://twitter.com/terraperma_qc
in an infinite green oasis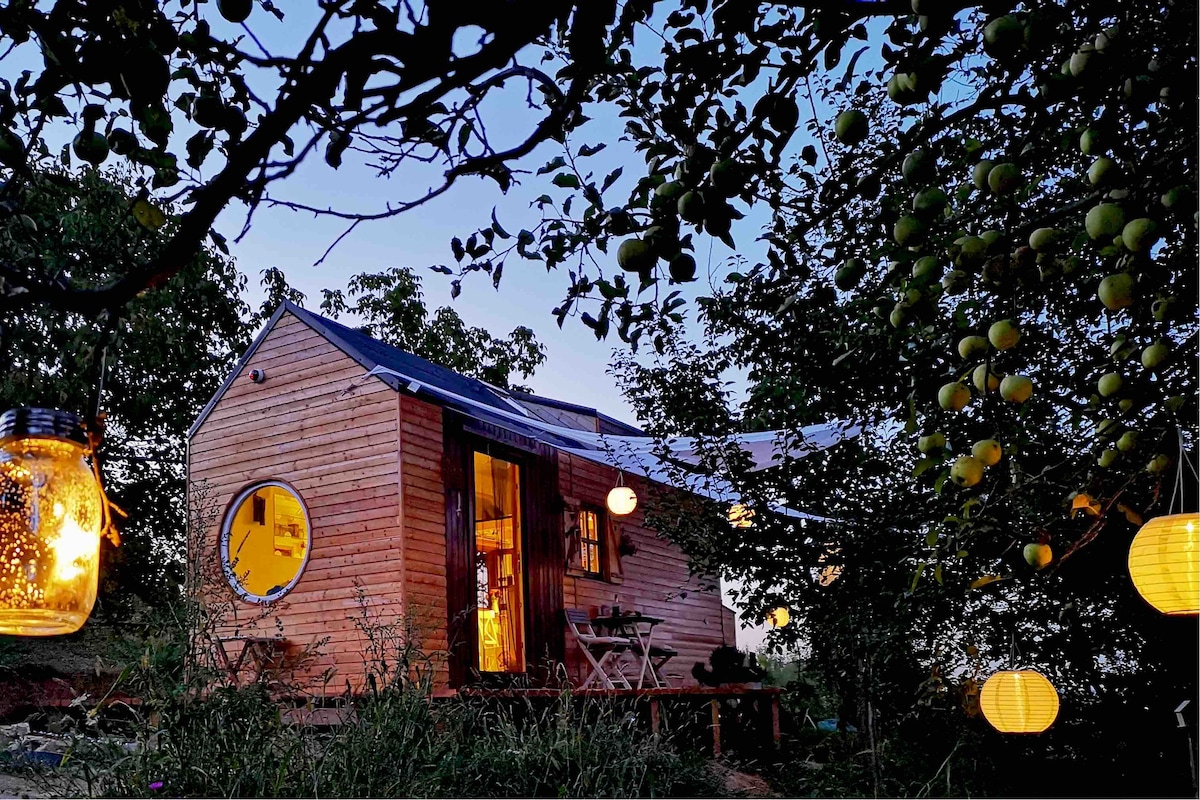 Tiny House on wheels
This is not just another bed you rest in overnight. It is a dazzling experience! Superhost Gabriella will amaze you with her cozy tiny house.
Entire house hosted by Robin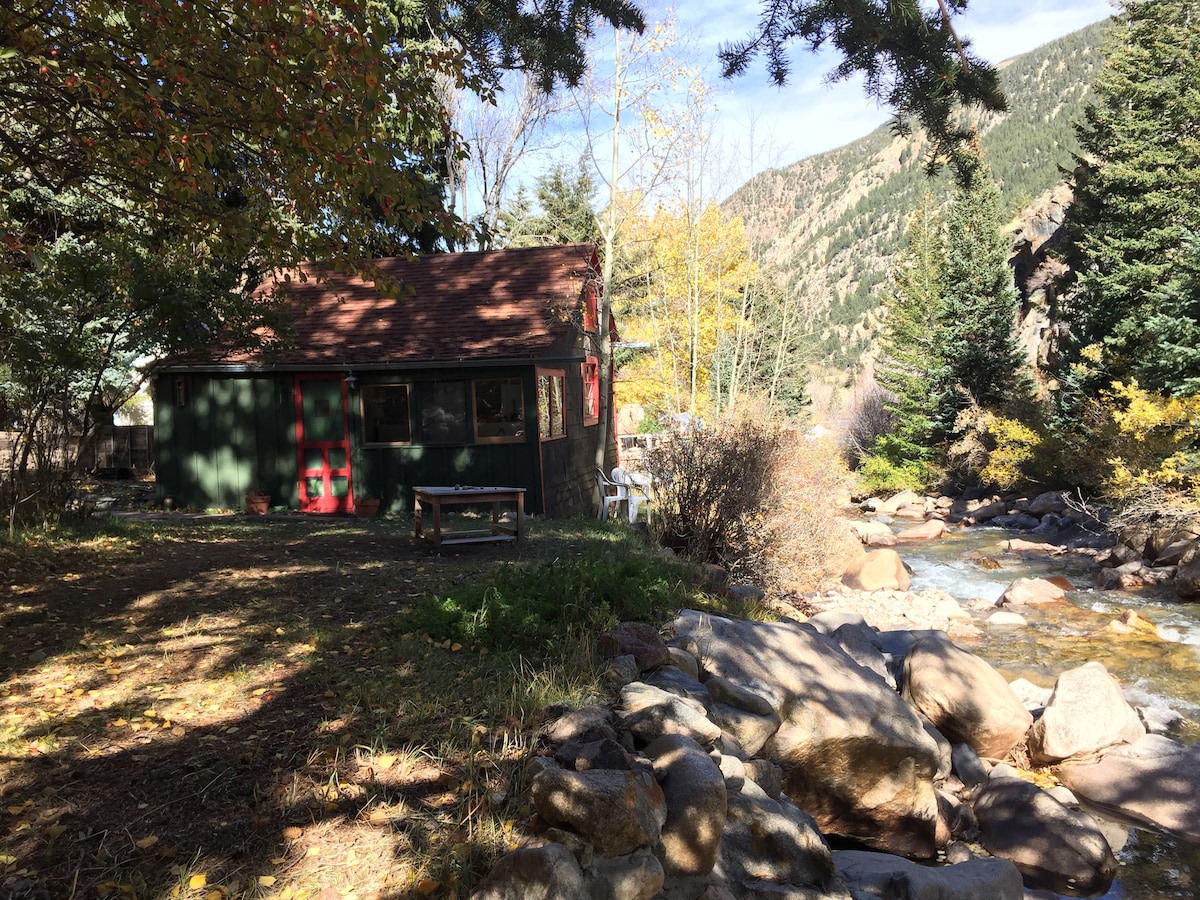 The Cricket- An amazing Tiny House!
The Cricket is a rustic historic cabin in a small neighborhood on Spring Street along side the rushing Clear Creek and nestled among an Aspen grove.
Tiny house hosted by Caroline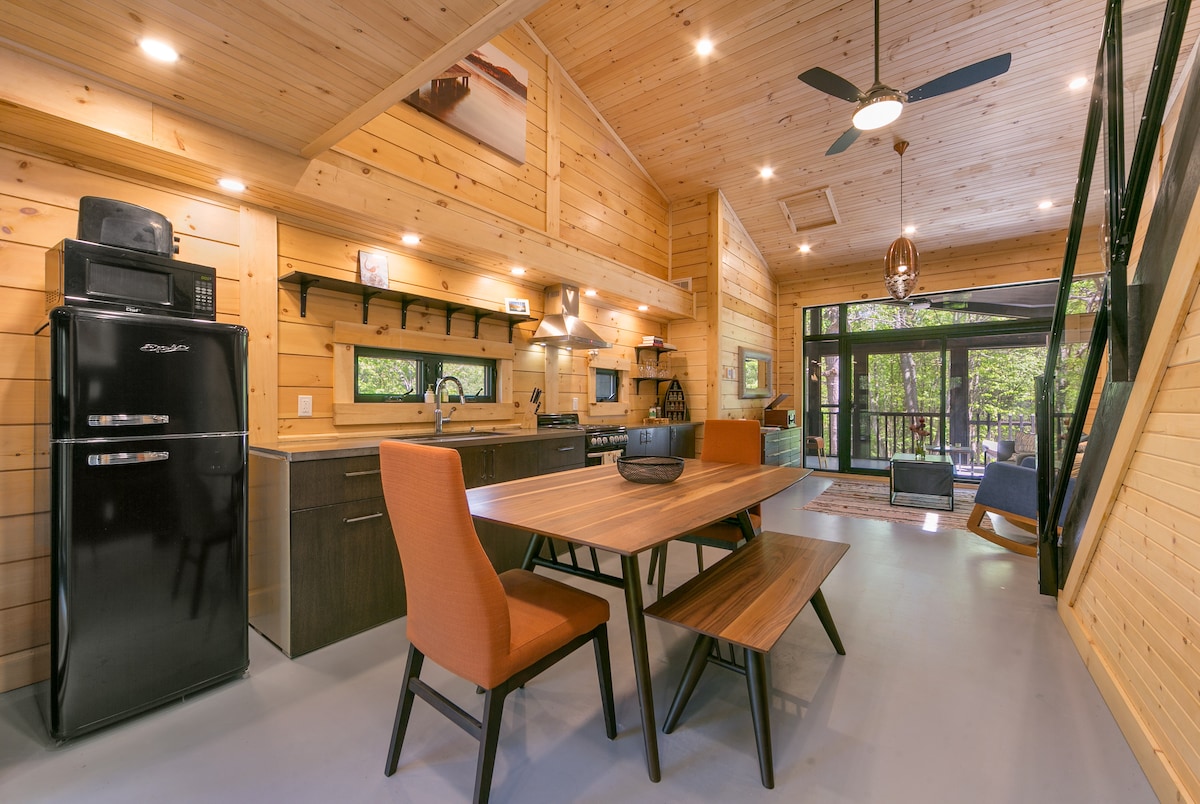 Muskoka's Luxury Tiny House
Serenely situated between Gravenhurst and Bracebridge, Tiny Haus has been custom built by an award winning architect to capture the beauty of the natural surroundings.
Facebook: http://facebook.com/terrapermaqc