A lot of tiny houses are amazing for reasons of simple practicality—they manage to make such effective use of space that we are blown away by their cleverness. But other tiny houses amaze us because they are architectural gems. One such house I want to share with you now is "Moon Dragon," a creation by tiny house architect Zyl Vardos.

As you can see, the basic materials used in the construction of Moon Dragon are timber and shingles. While these materials are quite traditional, the architecture is organic, modern, and distinctive, with a lot of unusual flowing lines.

Moon Dragon's dimensions are 13.1' H x 9' L x 24' W, which makes it quite spacious inside. The kitchen includes two ovens, a five-burner Range cooker, and an energy-efficient refrigerator.

As you can see, the home features some clever storage spaces:
The Helm—2-Story Container Home close to Magnolia Market

There is a subtle, graceful curve to the ceiling:

Here you can get an impression of the upstairs area. Notice how roomy it is! You could easily fit a queen-size bed in here.

This is quite a large closet for a mobile home!

Check out the gorgeous corner accent window:

The bathroom includes a functional sink, toilet, and shower:

The Dutch-style doors are just adorable, aren't they?

If you dream of living in Moon Dragon, you actually can! You can purchase any of Zyl Vardos' beautiful designs. Currently Moon Dragon costs around $67,000, with an additional more expensive option to upgrade to solar if you want to get fully off the grid. There are a number of other beautiful designs to check out as well, all with whimsical names like "Zenia," "Ark," "Dewdrop" and "Little Bird." Be sure to visit the architect's link below—they also do custom designs!
in an infinite green oasis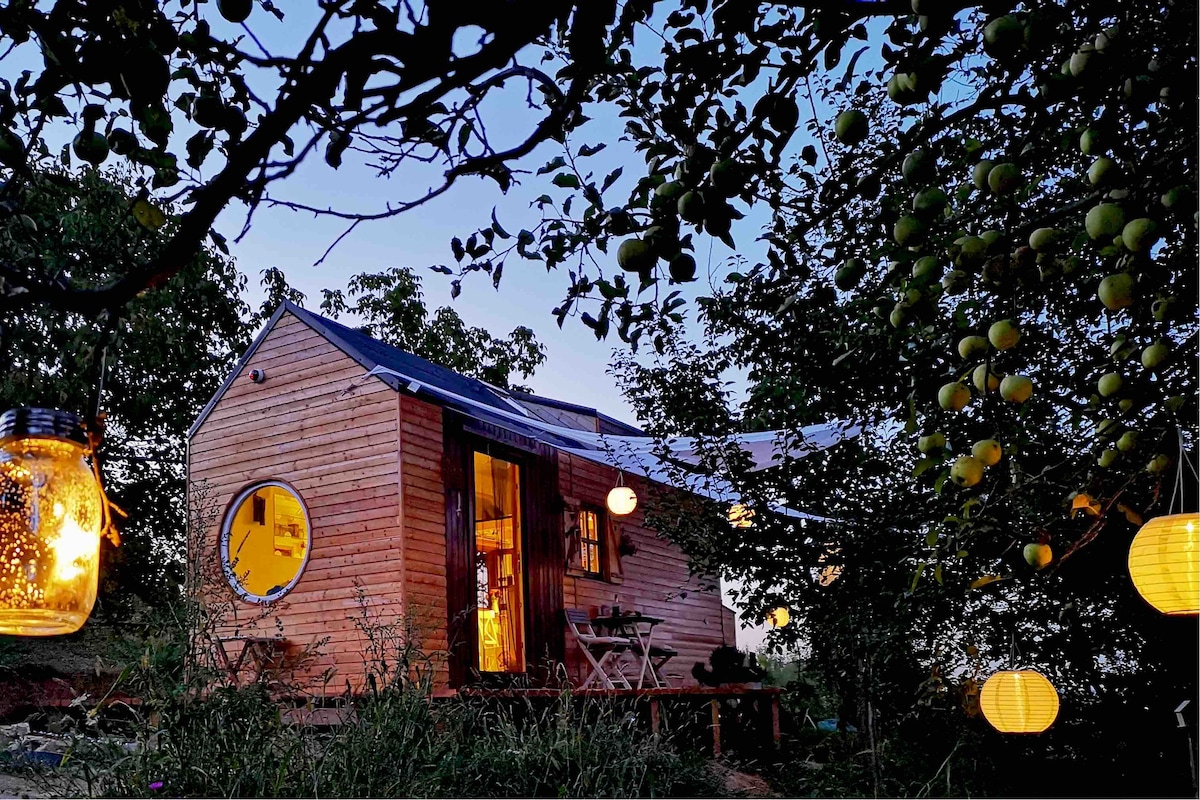 Tiny House on wheels
This is not just another bed you rest in overnight. It is a dazzling experience! Superhost Gabriella will amaze you with her cozy tiny house.
Entire house hosted by Robin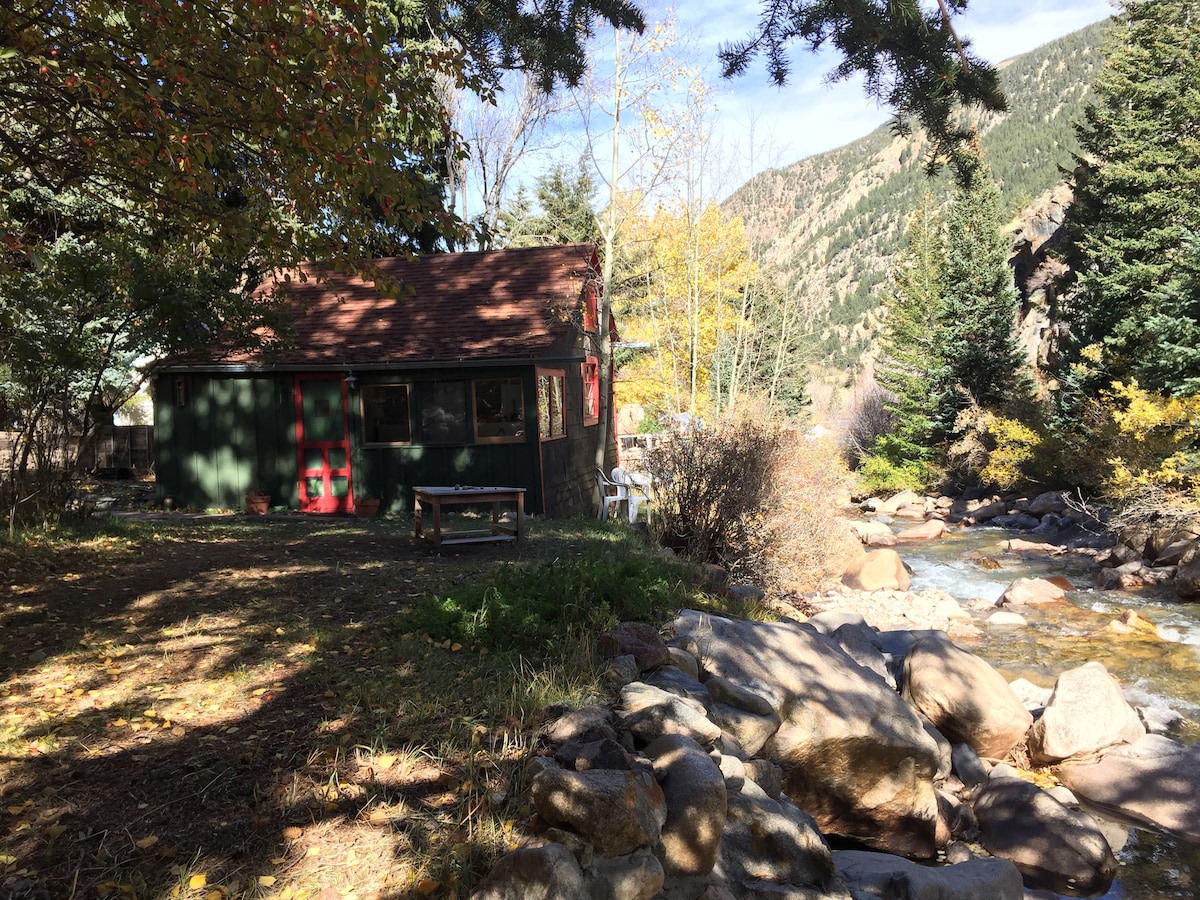 The Cricket- An amazing Tiny House!
The Cricket is a rustic historic cabin in a small neighborhood on Spring Street along side the rushing Clear Creek and nestled among an Aspen grove.
Tiny house hosted by Caroline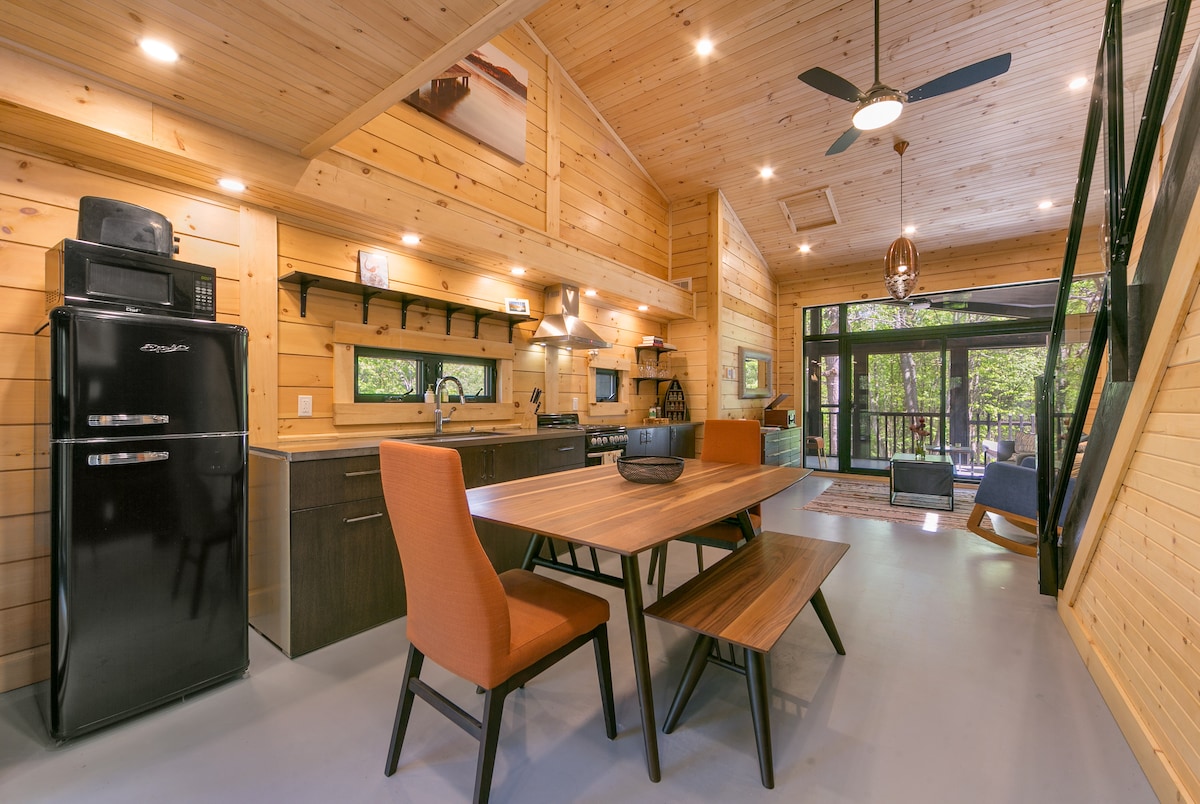 Muskoka's Luxury Tiny House
Serenely situated between Gravenhurst and Bracebridge, Tiny Haus has been custom built by an award winning architect to capture the beauty of the natural surroundings.
Zyl Vardos: http://www.zylvardos.com/