You know that we're living in changing times when fully functioning homes are being printed into existence! The ModulOne is a carbon and fiberglass framed house that's completely self-sustaining with solar power and it's built with components that are 3D-printed. Not only that, but the tiny house also has smart home features like smartphone-controlled HVAC systems. Ukranian startup PassivDom is the the company behind this incredible concept.
Video House Tour:
The large windows that line the home are designed specially to act more like a wall than a window with insulation capabilities so your home won't turn into a microwave and you won't give up these incredible views.
The Helm—2-Story Container Home close to Magnolia Market
Another awesome feature is that the tiny house can easily be moved within hours because it doesn't need a foundation and can be set up on any type of land.
The home comes furnished with sleek and modern furniture as well as tons of built-in cabinets for storage.
The kitchen is on the far wall and can be completely closed by the folding doors or opened to reveal the cabinets.
in an infinite green oasis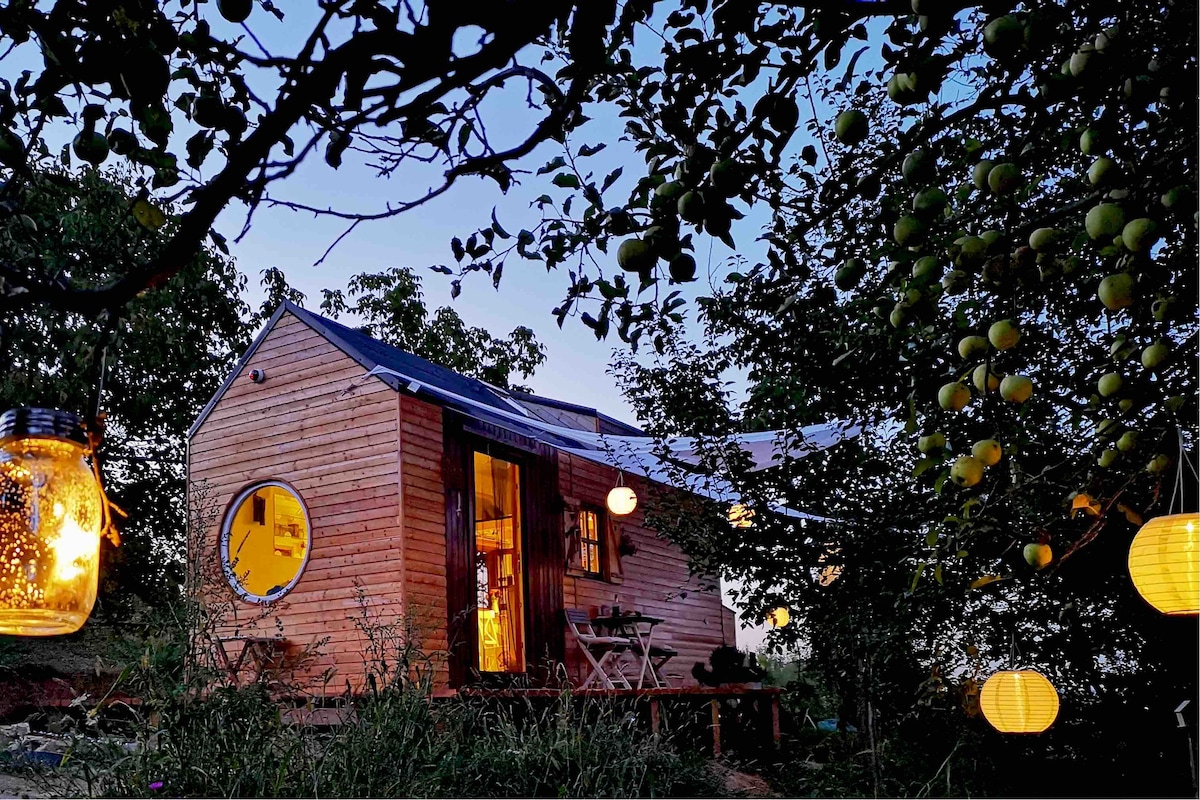 Tiny House on wheels
This is not just another bed you rest in overnight. It is a dazzling experience! Superhost Gabriella will amaze you with her cozy tiny house.
Entire house hosted by Robin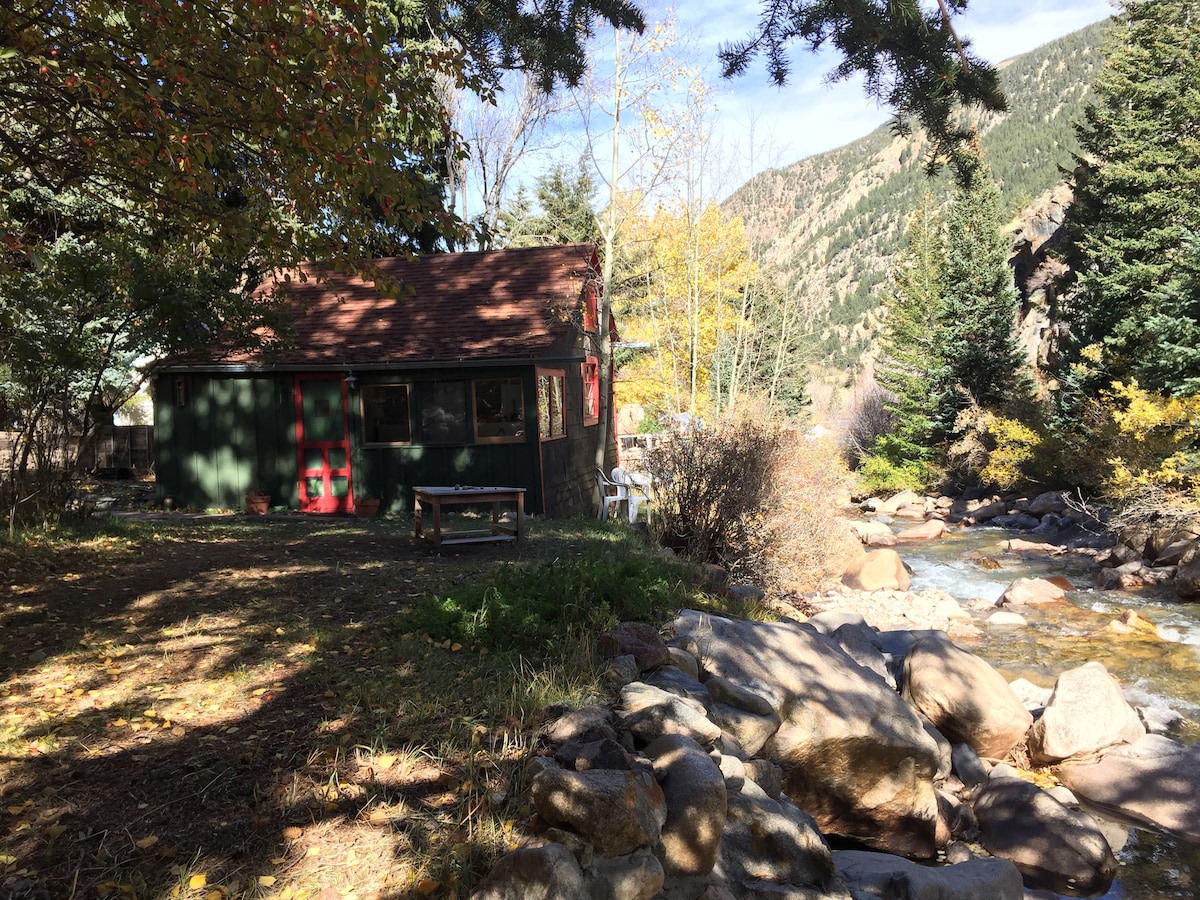 The Cricket- An amazing Tiny House!
The Cricket is a rustic historic cabin in a small neighborhood on Spring Street along side the rushing Clear Creek and nestled among an Aspen grove.
Tiny house hosted by Caroline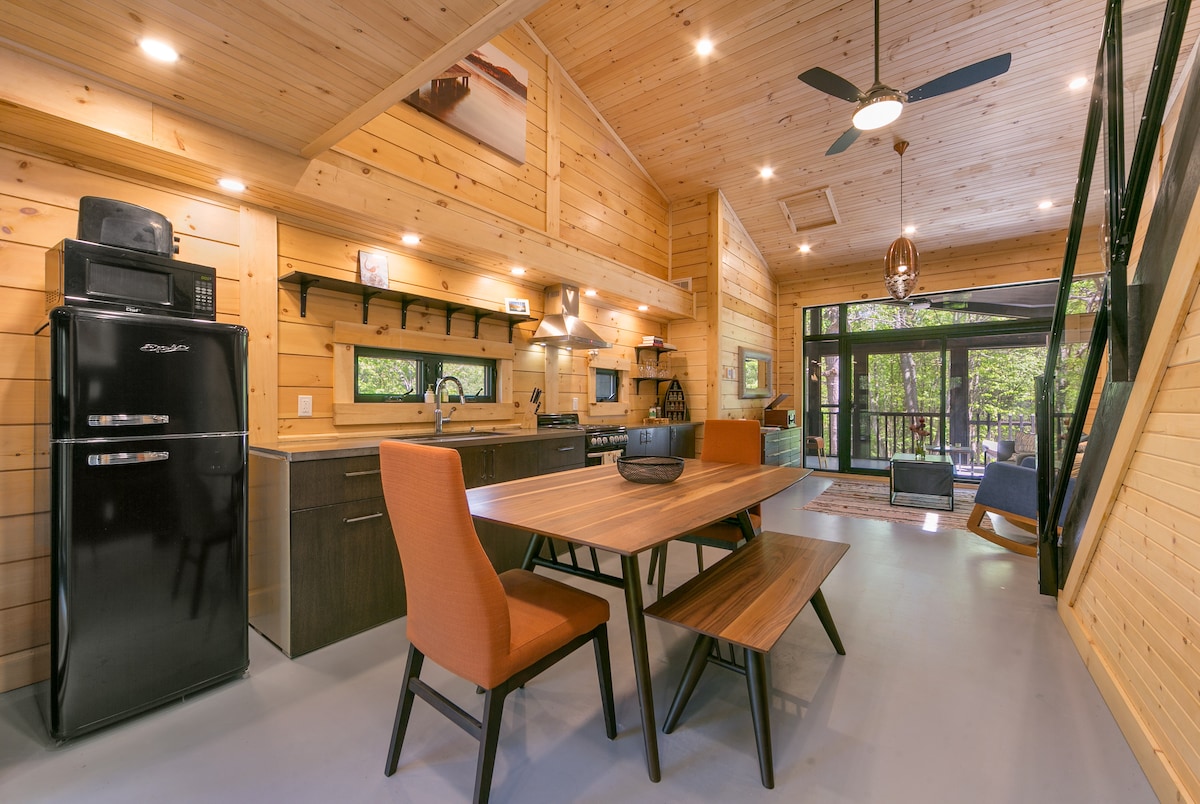 Muskoka's Luxury Tiny House
Serenely situated between Gravenhurst and Bracebridge, Tiny Haus has been custom built by an award winning architect to capture the beauty of the natural surroundings.
There's so much more to see about this futuristic tiny house including a surprisingly roomy bathroom so be sure to watch the video at https://youtu.be/fyZ_6a_H6X8.