We love the adorable and teeny tiny homes that we show you on here, but we also love the houses that are still under 500 square feet but give you the option to spread out a bit more. The Dreamwood tiny house by Humble Homes is one of those. With 420 square feet and measuring 12 feet by 40 feet, this is a great option for someone looking to downsize and find financial freedom without giving up traditional room sizes. It's currently for sale for $85,00 to $110,00 depending on finishes and can be seen in Germantown, Maryland.
One of the best features in this tiny home is the accent wall that's line in reclaimed wood that's over 150 years old! It warms up the entire home and lets the white ceiling and hardwood floors truly shine. The home has an open concept in the living areas and long hall that takes you to the rest of the home.
The living room is large with plenty of room for a full-sized couch that could be made out into a guest bed when needed. You could easily do a sectional couch as well.
The Helm—2-Story Container Home close to Magnolia Market
The kitchen has an eat-in bar for easy dining and plenty of room to prepare meals on the granite countertops. Storage is found in both upper and lower cabinets and you also have a full-sized refrigerator and oven.
The bathroom in the Dreamwood is truly luxurious with wood walls and a gorgeous corner shower featuring a glass enclosure and stone accents. A custom vanity is next to it with storage cabinets and a granite countertop. Across from both are a slim toilet and a tall storage cabinet.
The bedroom of the tiny house is anything but small with room for a queen-sized bed, full=sized storage, and even a small sitting area!
in an infinite green oasis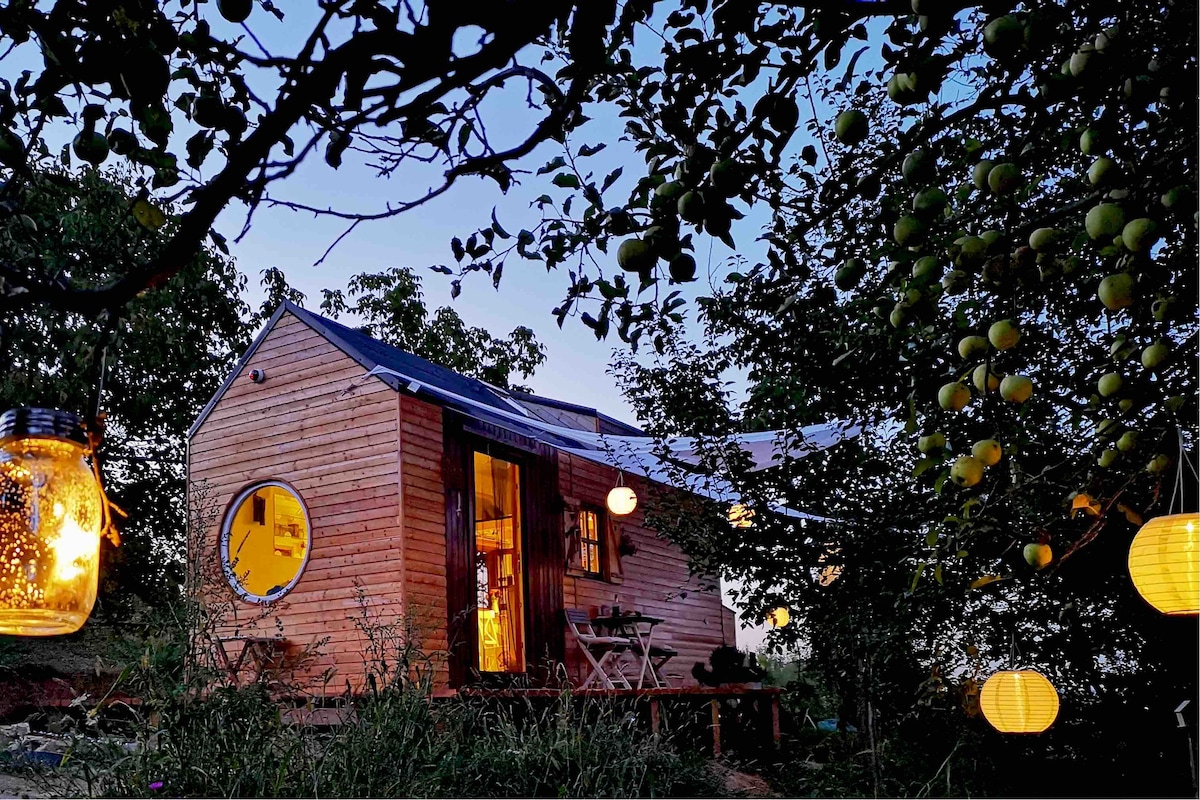 Tiny House on wheels
This is not just another bed you rest in overnight. It is a dazzling experience! Superhost Gabriella will amaze you with her cozy tiny house.
Entire house hosted by Robin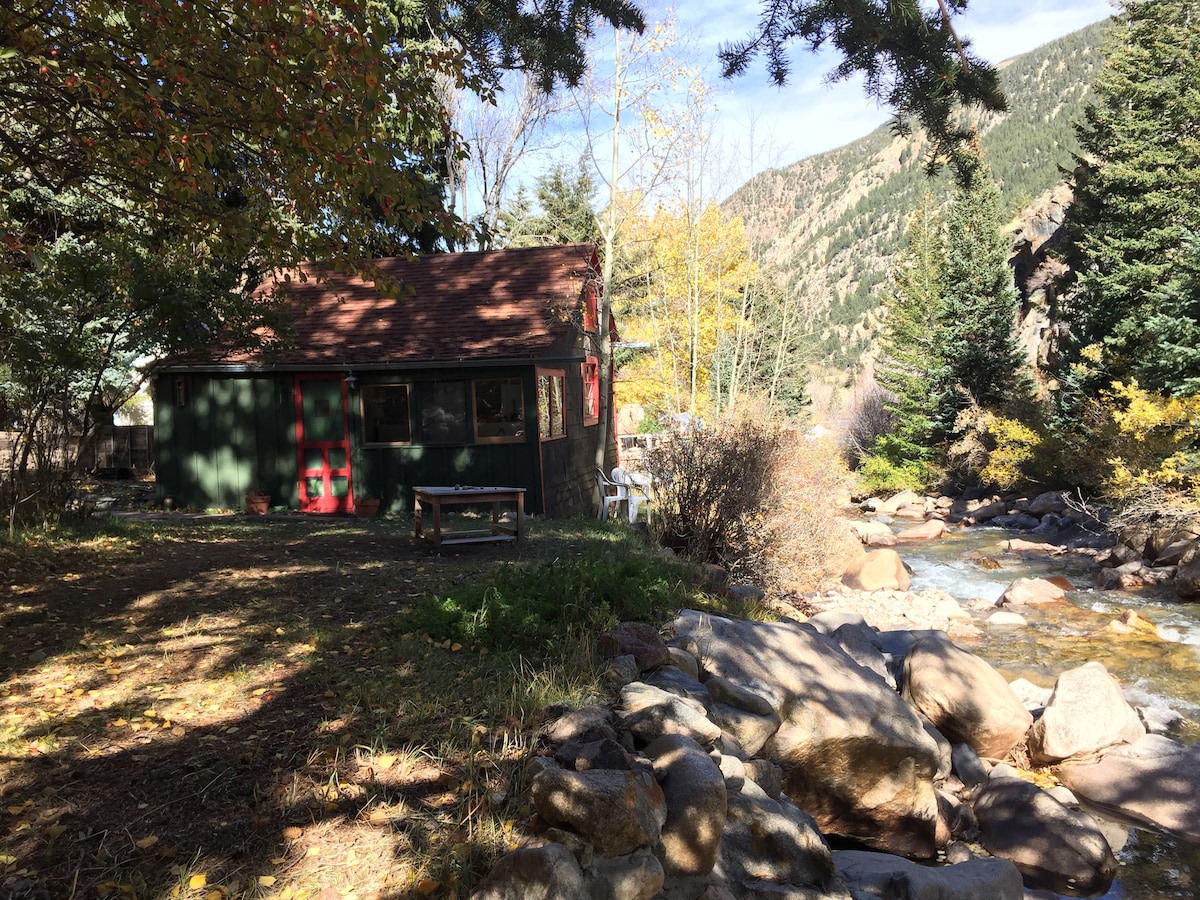 The Cricket- An amazing Tiny House!
The Cricket is a rustic historic cabin in a small neighborhood on Spring Street along side the rushing Clear Creek and nestled among an Aspen grove.
Tiny house hosted by Caroline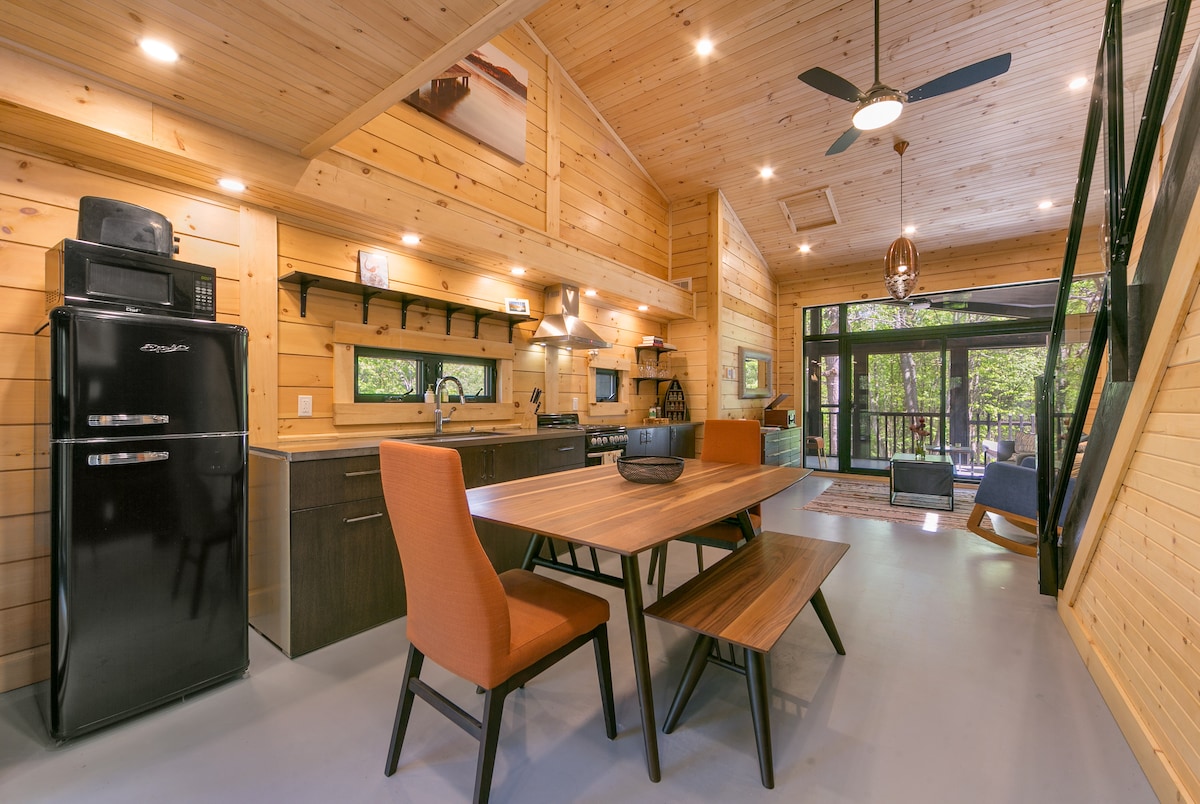 Muskoka's Luxury Tiny House
Serenely situated between Gravenhurst and Bracebridge, Tiny Haus has been custom built by an award winning architect to capture the beauty of the natural surroundings.
For more information about how you can make the Dreamwood tiny house your own, go to https://tinyhouselistings.com/listing/germantown-md-20874-12-humble-homes-dreamwood-model-12×40/.