If you are in search of a tiny house which is particularly lightweight while still being solidly built and well-insulated, you might consider one that uses Structural Insulated Panels (SIP) rather than a stick frame design. Here is one such tiny house currently for sale for just $32,000.

Even with its SIP construction, it looks very much like a traditional stick frame house. Its appearance is rustic and traditional, with the wood elements being built out of reclaimed antique cypress and long leaf pine.

The interior of the home, much like the exterior, has an air of classic simplicity about it. The pitched roof and the well-distributed windows keep the home feeling open and airy.
The Helm—2-Story Container Home close to Magnolia Market

What catches attention here is the door. I can't tell for sure what material it is? It actually looks a bit like a Shoji screen, and maybe it is one?

The countertop is stainless steel for easy cleaning, and there is a large wood cutting board waiting. Beside that we see a cooktop, some more open counter space, and a deep farmhouse sink. Storage is located below the counter, but there is lots of free wall space if you want to put in more.

The door opens on a small bathroom with a composting toilet and a couple of deep shelves.

Similar shelves are built into the living room next to the couch. I love how they blend right into the wall for a very clean look!
in an infinite green oasis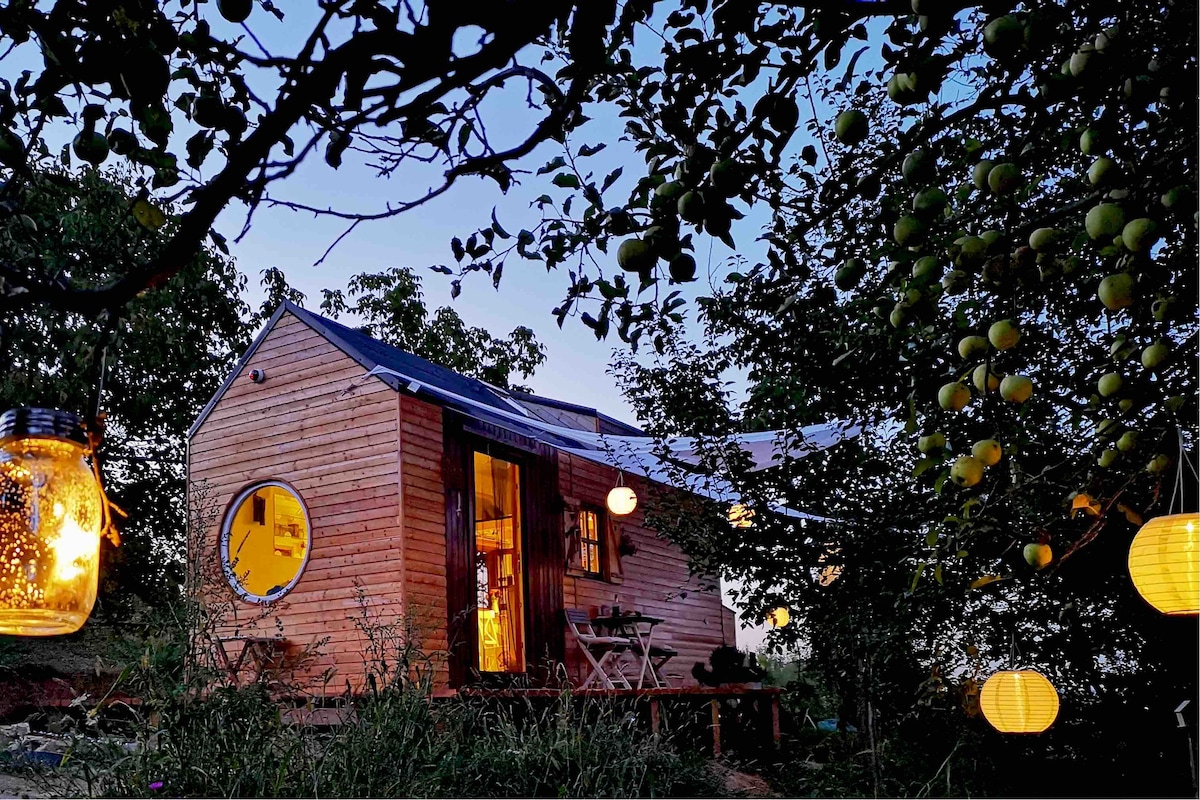 Tiny House on wheels
This is not just another bed you rest in overnight. It is a dazzling experience! Superhost Gabriella will amaze you with her cozy tiny house.
Entire house hosted by Robin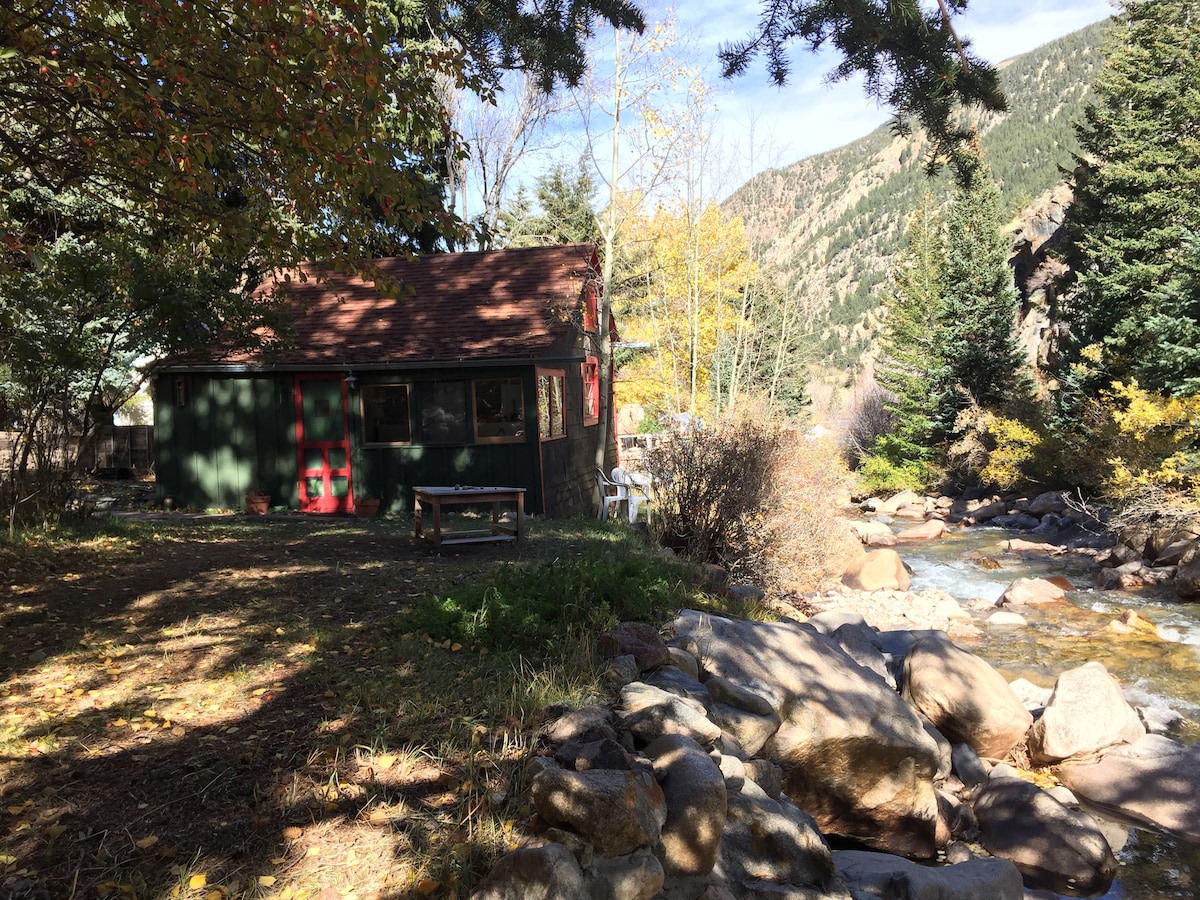 The Cricket- An amazing Tiny House!
The Cricket is a rustic historic cabin in a small neighborhood on Spring Street along side the rushing Clear Creek and nestled among an Aspen grove.
Tiny house hosted by Caroline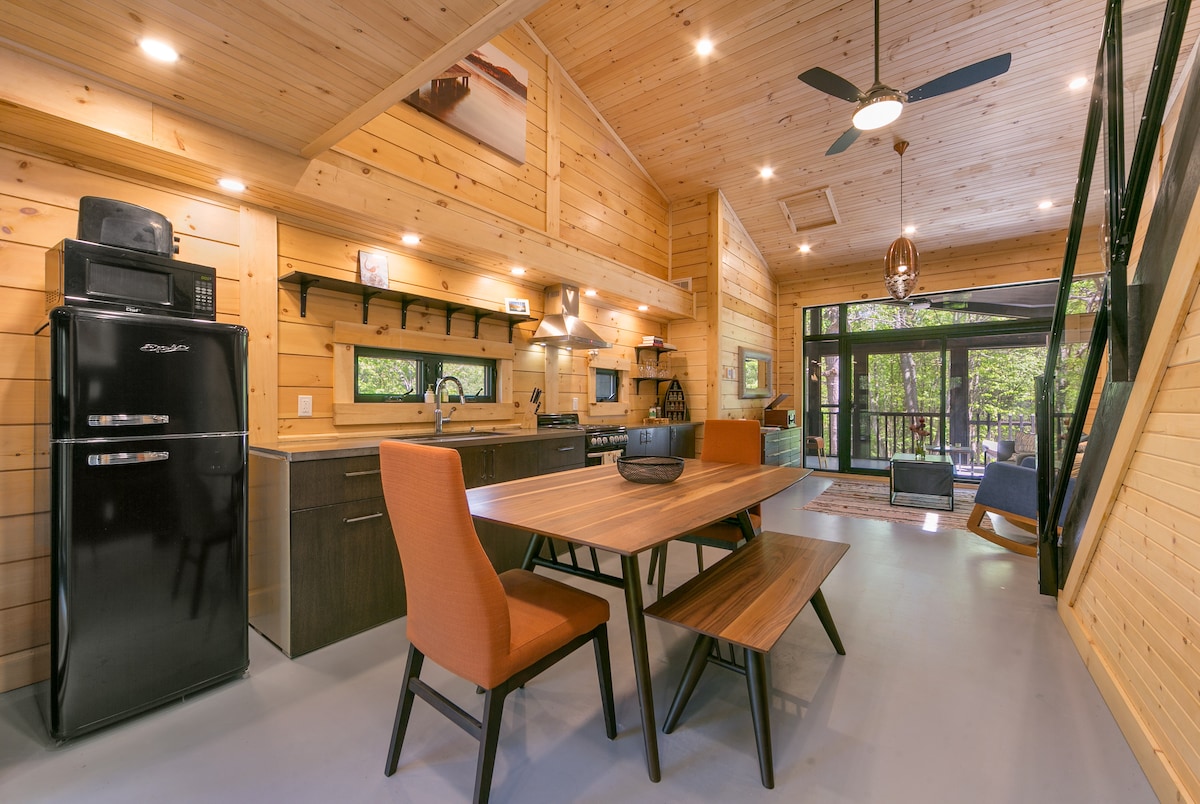 Muskoka's Luxury Tiny House
Serenely situated between Gravenhurst and Bracebridge, Tiny Haus has been custom built by an award winning architect to capture the beauty of the natural surroundings.
This 142-square-foot home does apparently have a loft, so I am guessing that is where you sleep. Is there a shower? The post on Tiny House Marketplace doesn't mention one. You can head on over there if you want to find out more.