Imagine if you could enjoy the comforts of a tiny house, complete with the styles you have come to love, on a boat. Well, you can, with Daigno's flagship vessel, "Le Koroc."

Everything about this boat is adorable! It would be easy to imagine this structure on wheels instead of on the water—it'd look very much like the typical tiny house trailers which we see everywhere these days. And you've gotta love the fish railing and the wide patio (I mean deck)!

The fish theme is repeated in other artistic elements throughout the vessel.

Here is what the fish railing looks like from onboard the vessel.

Want to grill out? It's easy to do on Le Koroc.

Why not bring a fish with you? I don't know if this is dinner or a pet.
The Helm—2-Story Container Home close to Magnolia Market

Another fish! And from this angle, the "tiny house" boat looks even more like a regular land-based tiny house.

Peering out that window, yep—I can imagine once again that this is a regular, land-based tiny house. It's beautiful in here—lots of wood, of course, and a functional galley.
Being as this is a seafaring vessel, some unique storage solutions are called for. So while we have some regular kitchen cabinets in here, we can't just have open shelves. It would be too easy for items to fall right off of them, even when the boat is stationary. For this reason, there is netting over the corner shelves.
Then again … there's no netting over the shelf above the window on the left. It isn't as important there however; if something falls on the cook, that's a safety hazard.

The sink and shower in the bathroom are a simple affair, but in this, they differ not at all from the bathrooms you have likely seen in most tiny houses.

This looks like a typical tiny house toilet as well.
in an infinite green oasis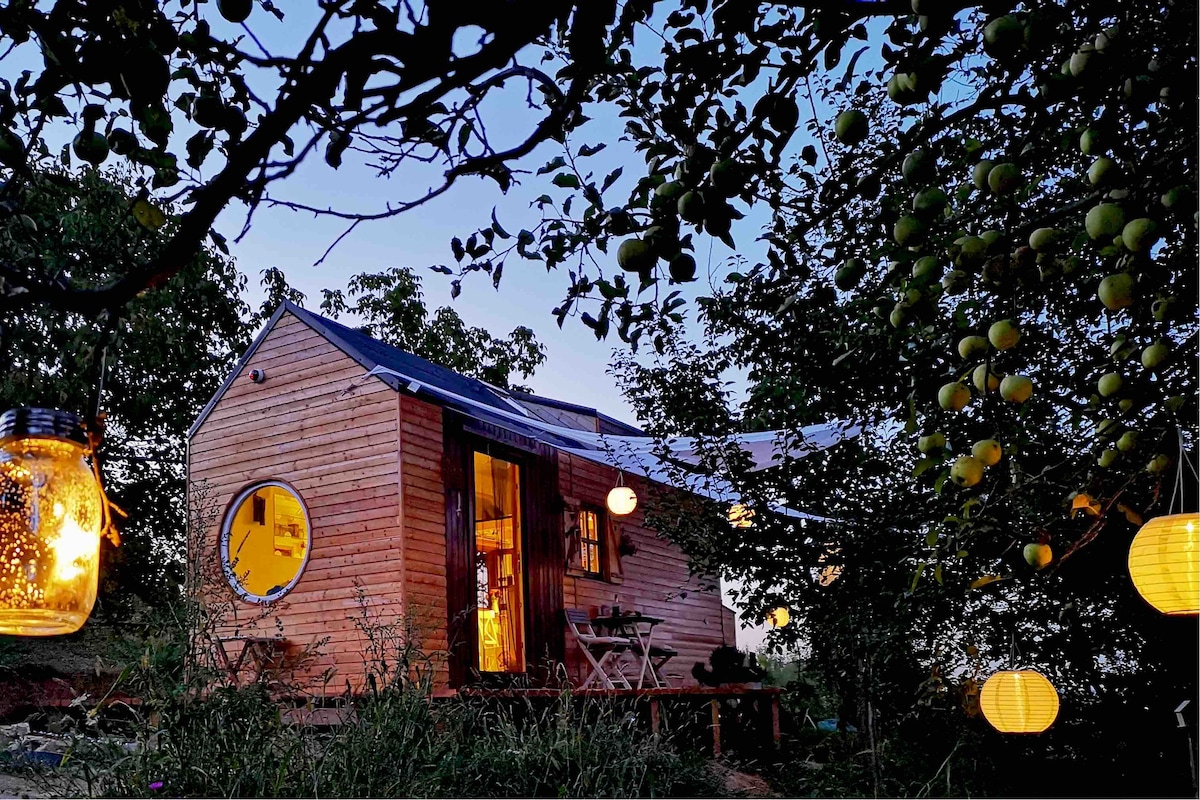 Tiny House on wheels
This is not just another bed you rest in overnight. It is a dazzling experience! Superhost Gabriella will amaze you with her cozy tiny house.
Entire house hosted by Robin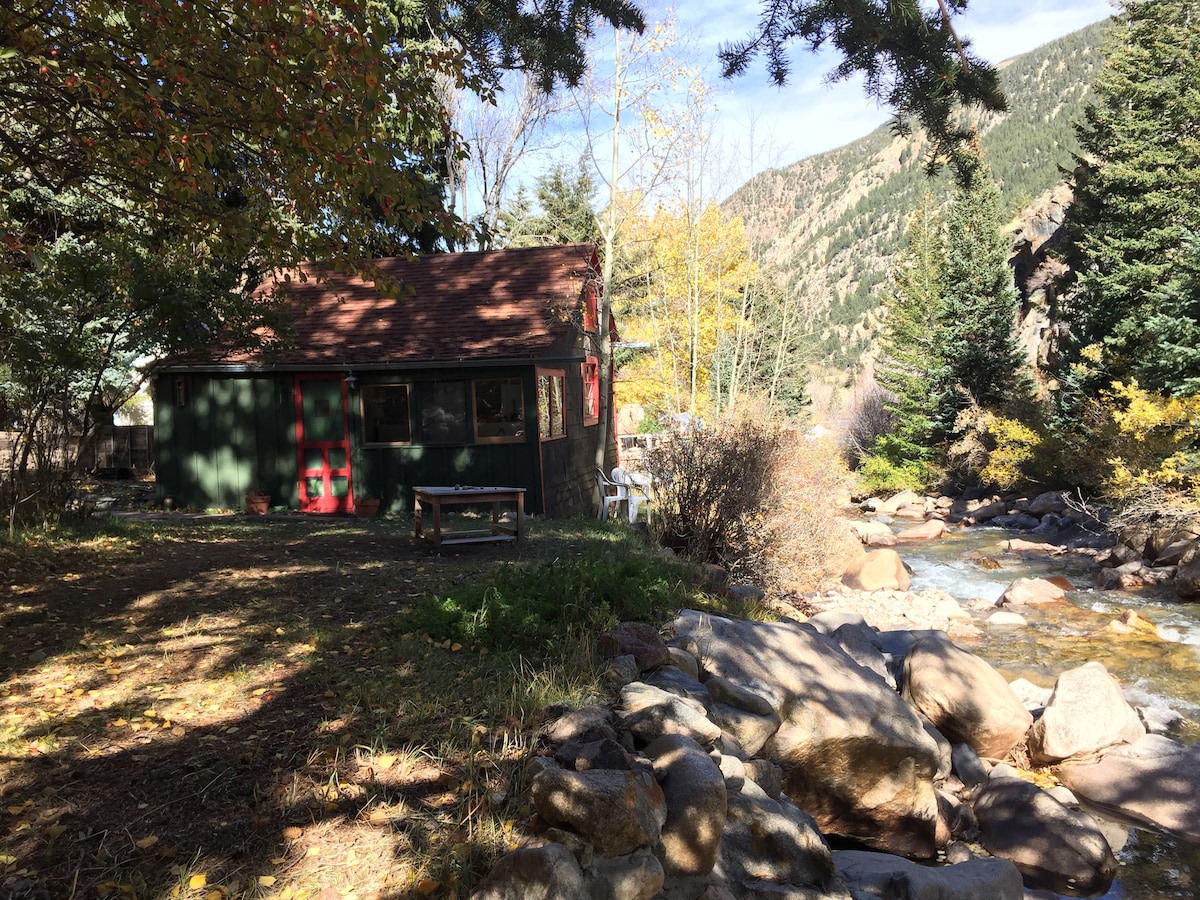 The Cricket- An amazing Tiny House!
The Cricket is a rustic historic cabin in a small neighborhood on Spring Street along side the rushing Clear Creek and nestled among an Aspen grove.
Tiny house hosted by Caroline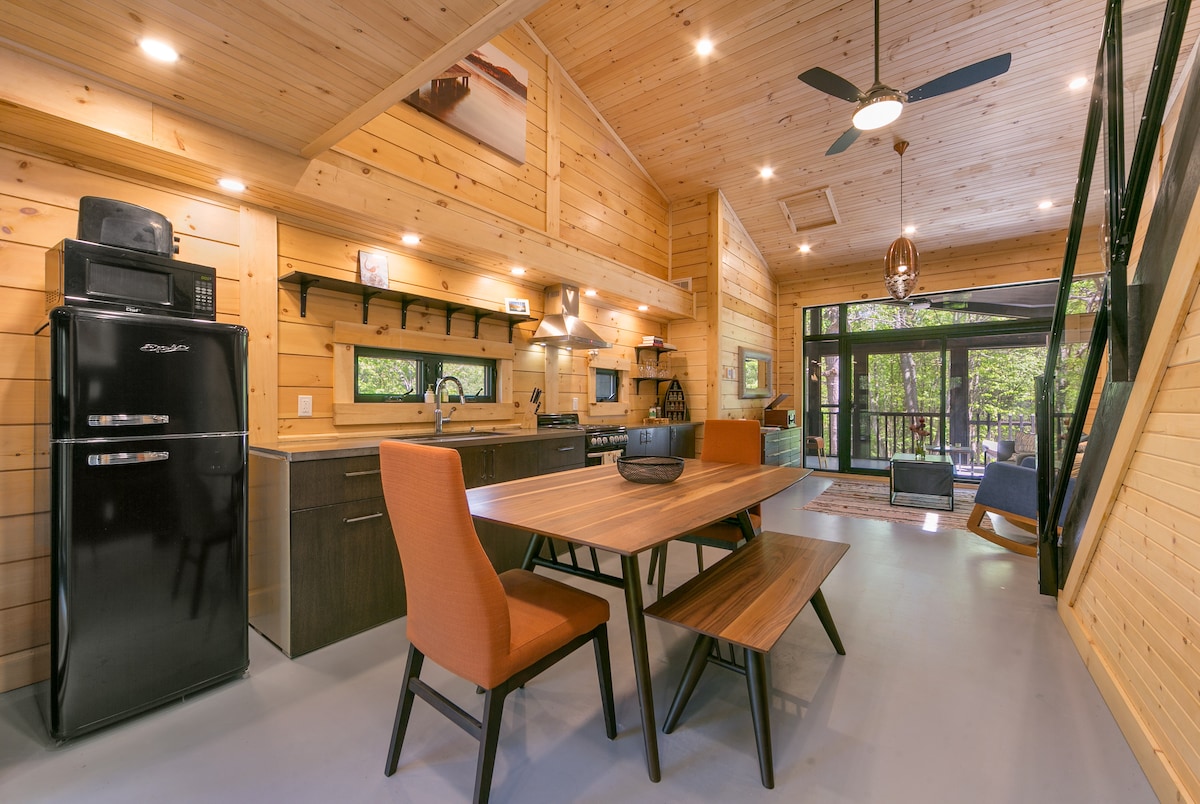 Muskoka's Luxury Tiny House
Serenely situated between Gravenhurst and Bracebridge, Tiny Haus has been custom built by an award winning architect to capture the beauty of the natural surroundings.
The Le Koroc tiny house boat includes features like a 90 HP outboard motor, a 192-liter gas tank, a 265-watt solar panel, and recessed LED lights. For an additional cost, there are a number of other features which you can add on, like a fishing rod holder, a retractable water hose, a 100 liter Grizzly cooler, a fish tank, a fish cleaning board, and more.
To discover more about Le Koroc or order your own tiny house boat, you can stop by Daigno's official website.