Jay Austin was on a mission to build a simple home that would allow him to live a simple life in his community. After working over a two-year span, he finally moved into the Matchbox tiny house that he meticulously designed and built with the help of friends. The simple home is eco-friendly and sustainable using features such as rainwater catchment, solar panels, and Shou Sugi Ban siding. In the end, the 140 square foot tiny houses cost between $35,000 and $50,000 according to Jay's best guesses and he's now lived in it for four years.
Video House Tour:
The exterior of the house was done in the Shou Sugi Ban technique of preservation which helps protect against mold, fire, and insects by ridding the wood of the top layer which attracts all three hazards. As a bonus, it gives the home a rugged look that goes well with Jay's style.
The Helm—2-Story Container Home close to Magnolia Market
Inside, the home was covered in earthen plaster instead of using paint giving the walls a brushed gray look. The floorplan is simple with a hallway down the center of the home and long windows which help cool the home. The kitchen is in the center of the home and it has wood countertops and plenty of storage in the deep cabinets and drawers. A living area with couches
is on the other side of the kitchen near the front door giving space for several guests to sit and chat.
The back of the home holds storage space, the bathroom, and a loft. The bathroom features a low-flow shower and composting toilet to stay off-grid capable. The loft is over the bathroom and has a skylight over the head of the bed and a TV mounted at the foot to watch movies while relaxing.
Jay has loved his life in the Matchbox tiny house but now he's leaving it temporarily to travel the world on his bike! He plans to return to his tiny home in the future and until then will be blogging about his adventures at http://www.jayaustin.info.
in an infinite green oasis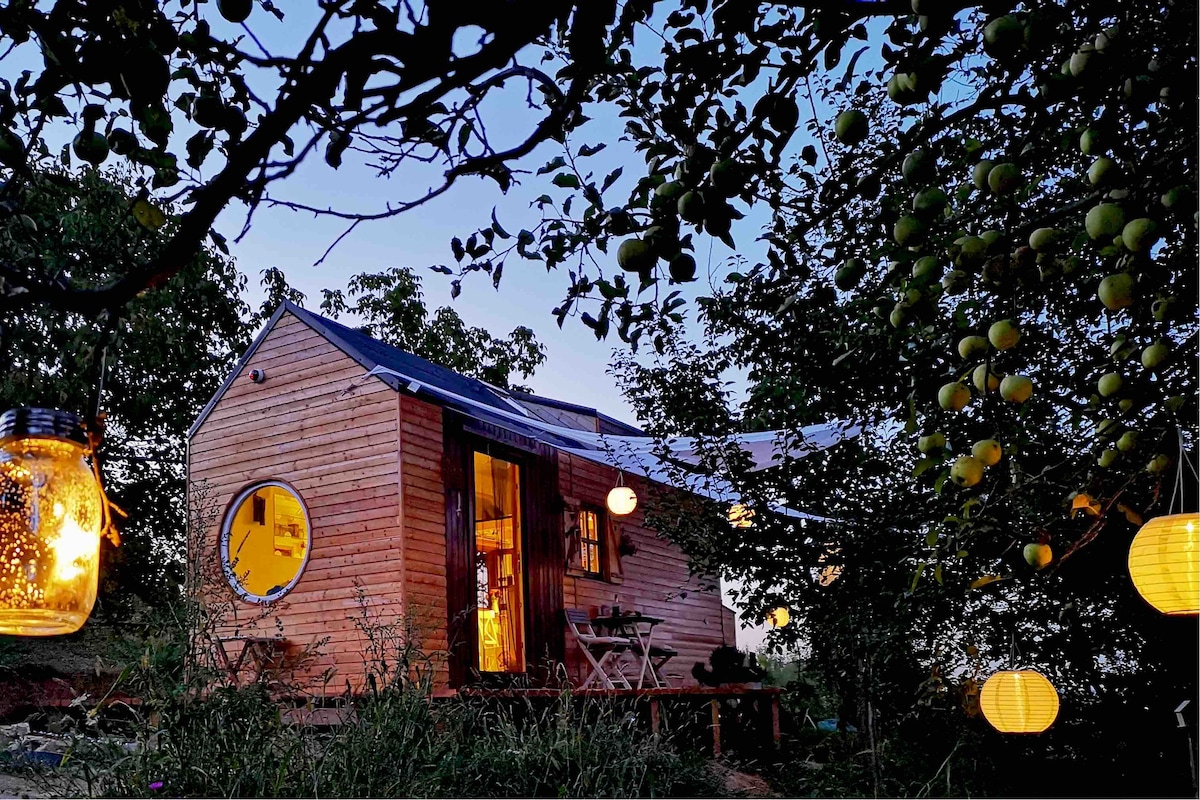 Tiny House on wheels
This is not just another bed you rest in overnight. It is a dazzling experience! Superhost Gabriella will amaze you with her cozy tiny house.
Entire house hosted by Robin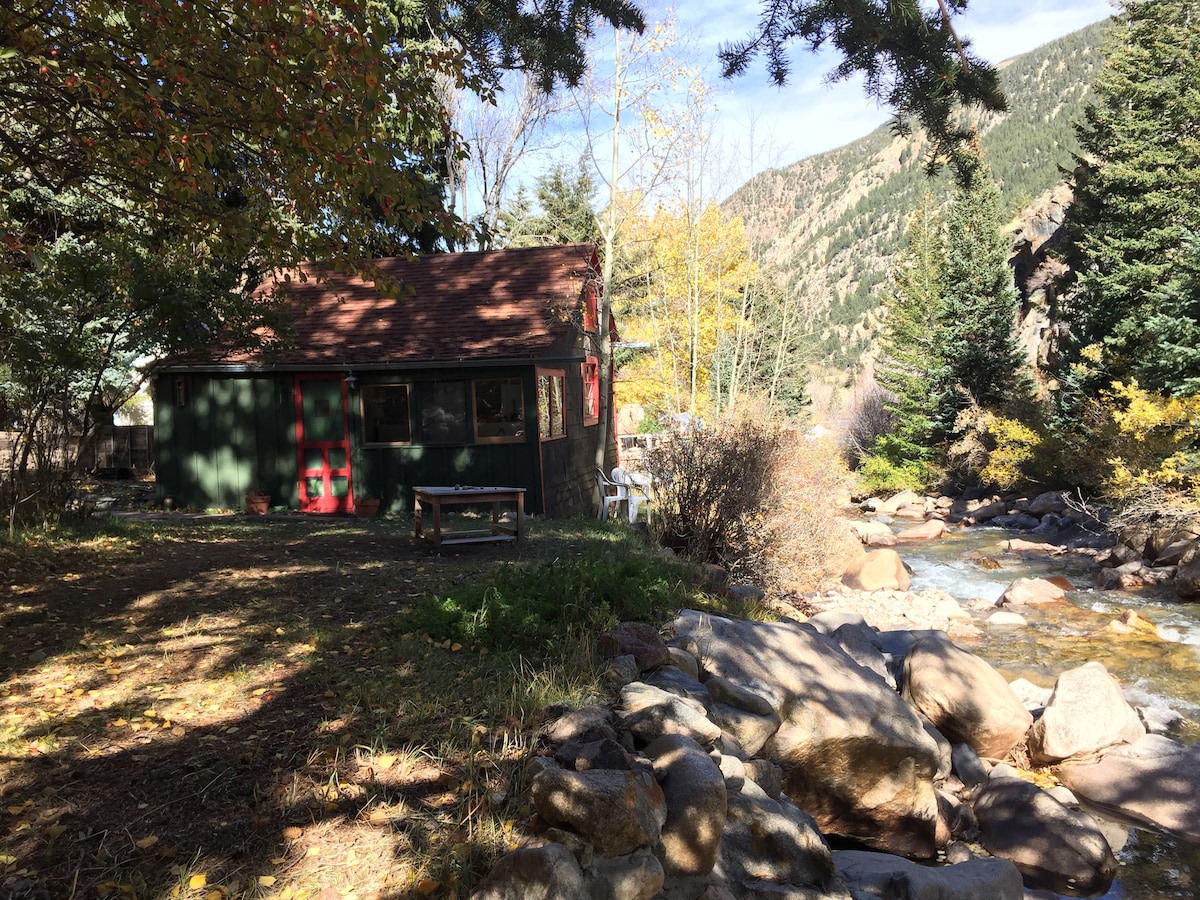 The Cricket- An amazing Tiny House!
The Cricket is a rustic historic cabin in a small neighborhood on Spring Street along side the rushing Clear Creek and nestled among an Aspen grove.
Tiny house hosted by Caroline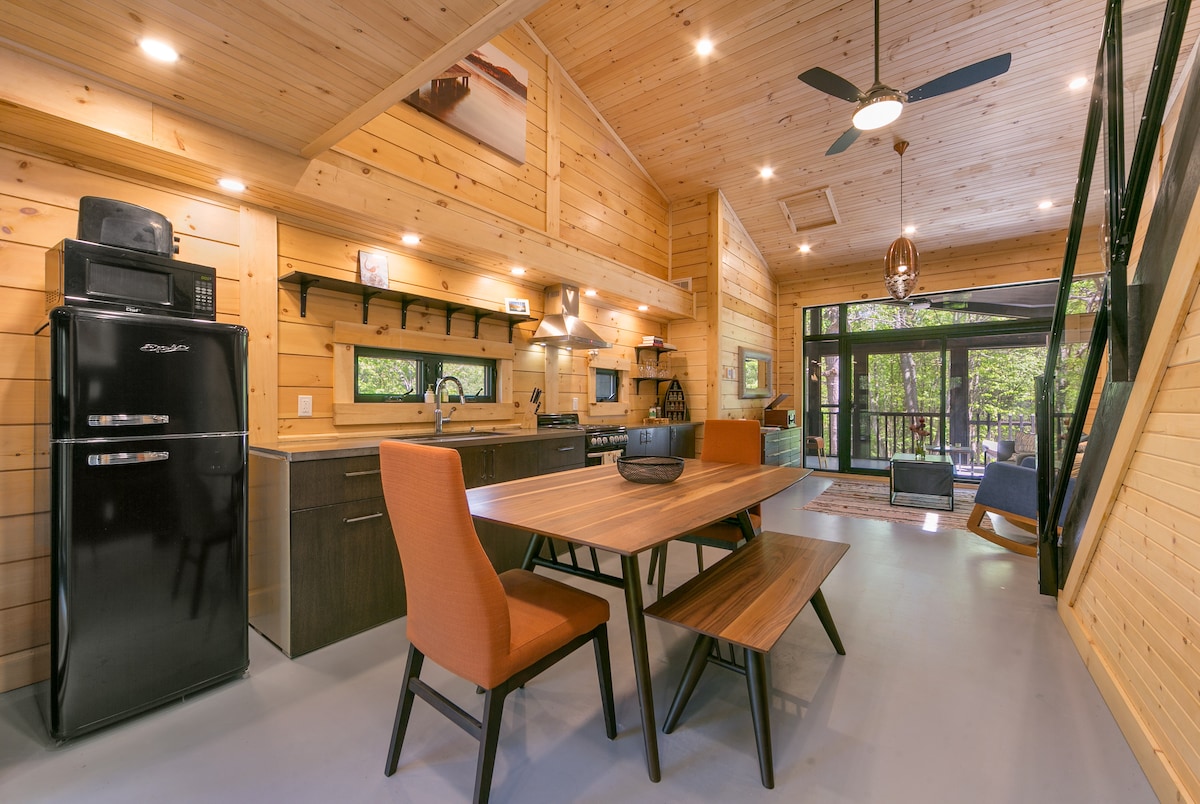 Muskoka's Luxury Tiny House
Serenely situated between Gravenhurst and Bracebridge, Tiny Haus has been custom built by an award winning architect to capture the beauty of the natural surroundings.
If you want to see a video tour of the Matchbox and get some inspiration for your own tiny house, check out https://youtu.be/XdH4M1d_JRw.