The Homegrown Trailer is a darling teardrop trailer that's 100% solar powered and off-grid. They're a little of 19 feet long and have about 94 square feet inside and can sleep up to four people comfortably. The base package sells for $32,500 or you can rent one starting at $129 a night if you're not quite ready to commit to the Tiny House Movement.
These adorable trailers let you travel in style and comfort with everything you could need including a kitchen, living room, and bathroom. The exterior is wrapped in cedar siding and locally-sourced
lumber is used for the frame. The pop-top gives your ceiling giving you 6'5 in headroom and then it drops down when you're traveling to help with aerodynamics.
Inside, the blonde wood keeps the space feeling open with the help of the large windows throughout the cabin. A small kitchen has a mini-fridge and cooktop as well as a stainless steel sink and cabinets. All of this is tucked next to the bunk beds which are perfect for guests.
The kitchen is definitely compact but it has everything you need for meal prepping.
The Helm—2-Story Container Home close to Magnolia Market
Those same bunk beds that were next to the kitchen actually transform to make this sweet little couch! That's some pretty great engineering!
Or, another option lets you have a single bed instead of bunks which can then be made into this little table for two!
The main bed is queen-sized and gives you a cozy place to sleep at night or it can be folded into a couch when not in use.
A composting toilet is built in and is completely self-contained so you won't be searching for a dump station while on the road.
The front door is a fun feature being Dutch-style so you have the option to open the top half to let fresh air in while keeping everything else outside!
You have large storage containers on the outside of the trailer to hold your bulky items.
We think this is a great little tiny house to hit the road on and we love that you can rent it before deciding if you want to buy one!
If you want to learn more about Homegrown Trailers and the options they offer, visit their website at http://www.homegrowntrailers.com/ or follow them on social media at:
in an infinite green oasis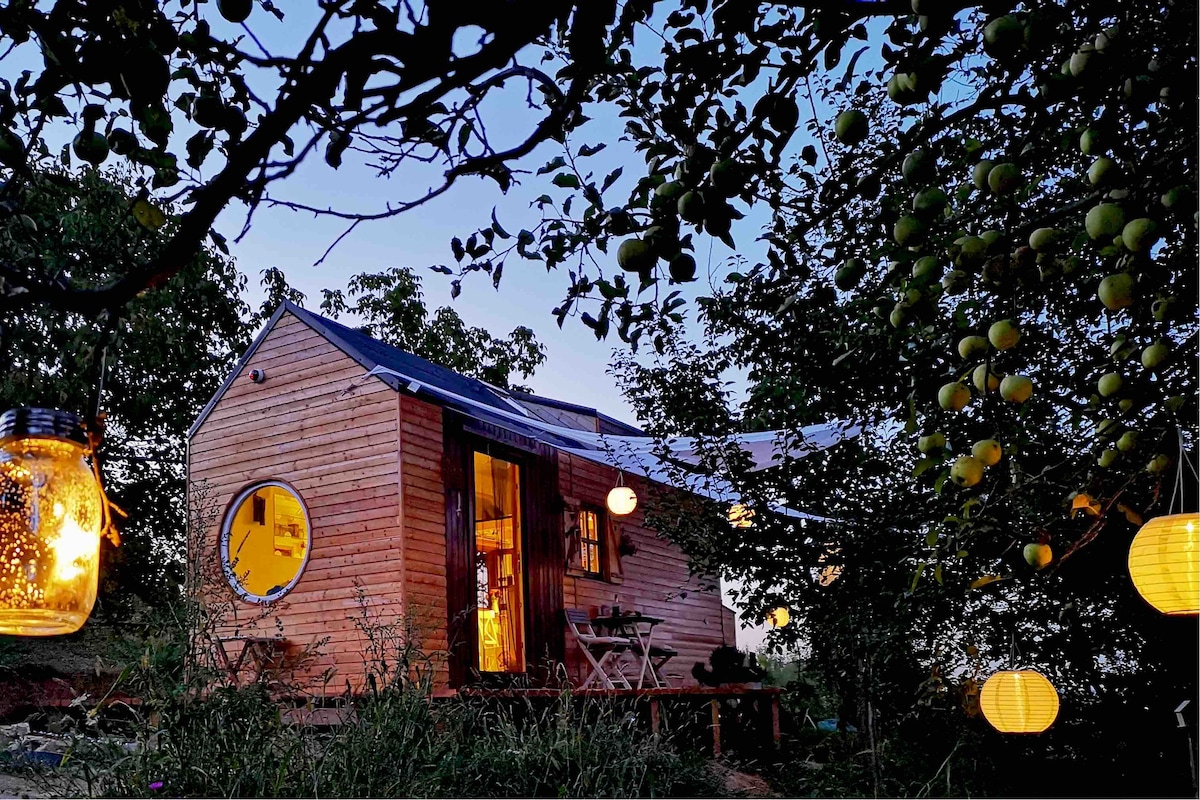 Tiny House on wheels
This is not just another bed you rest in overnight. It is a dazzling experience! Superhost Gabriella will amaze you with her cozy tiny house.
Entire house hosted by Robin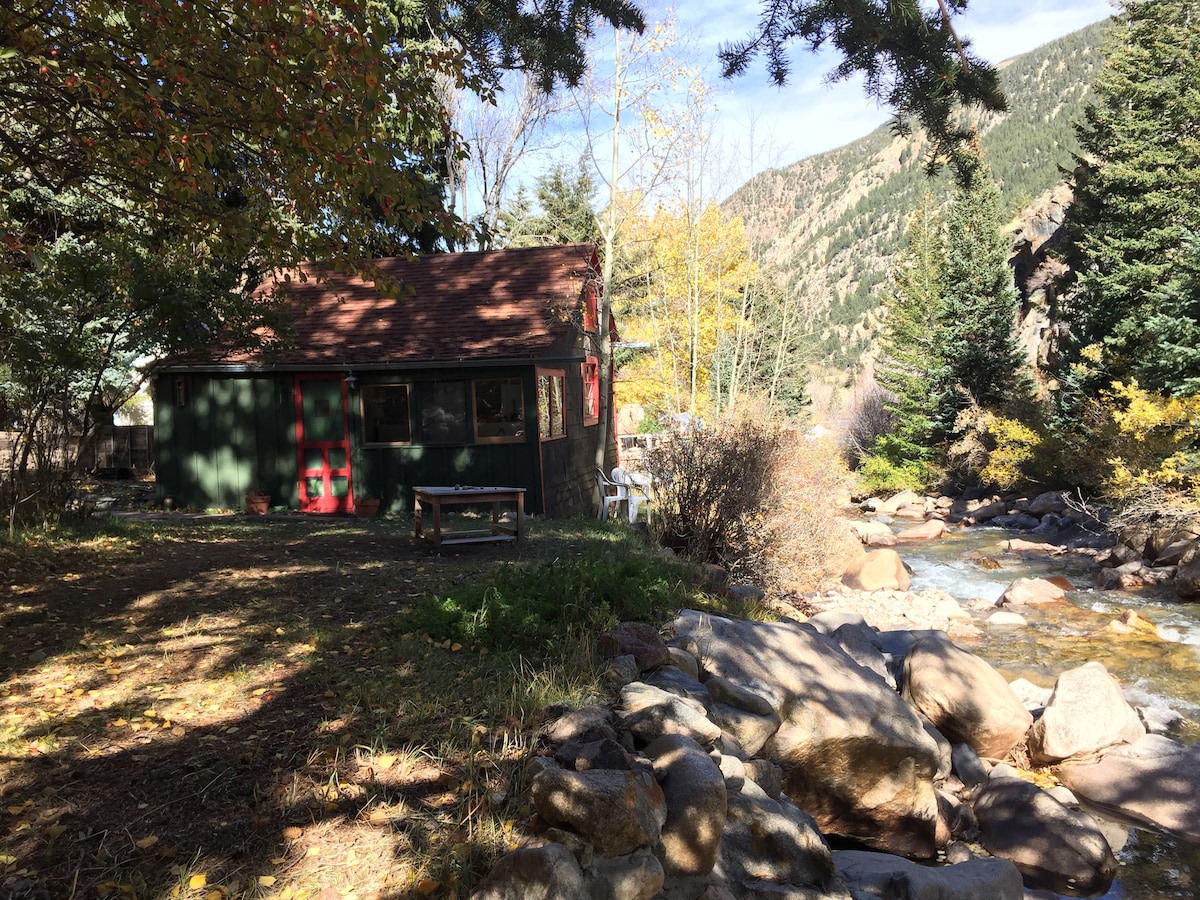 The Cricket- An amazing Tiny House!
The Cricket is a rustic historic cabin in a small neighborhood on Spring Street along side the rushing Clear Creek and nestled among an Aspen grove.
Tiny house hosted by Caroline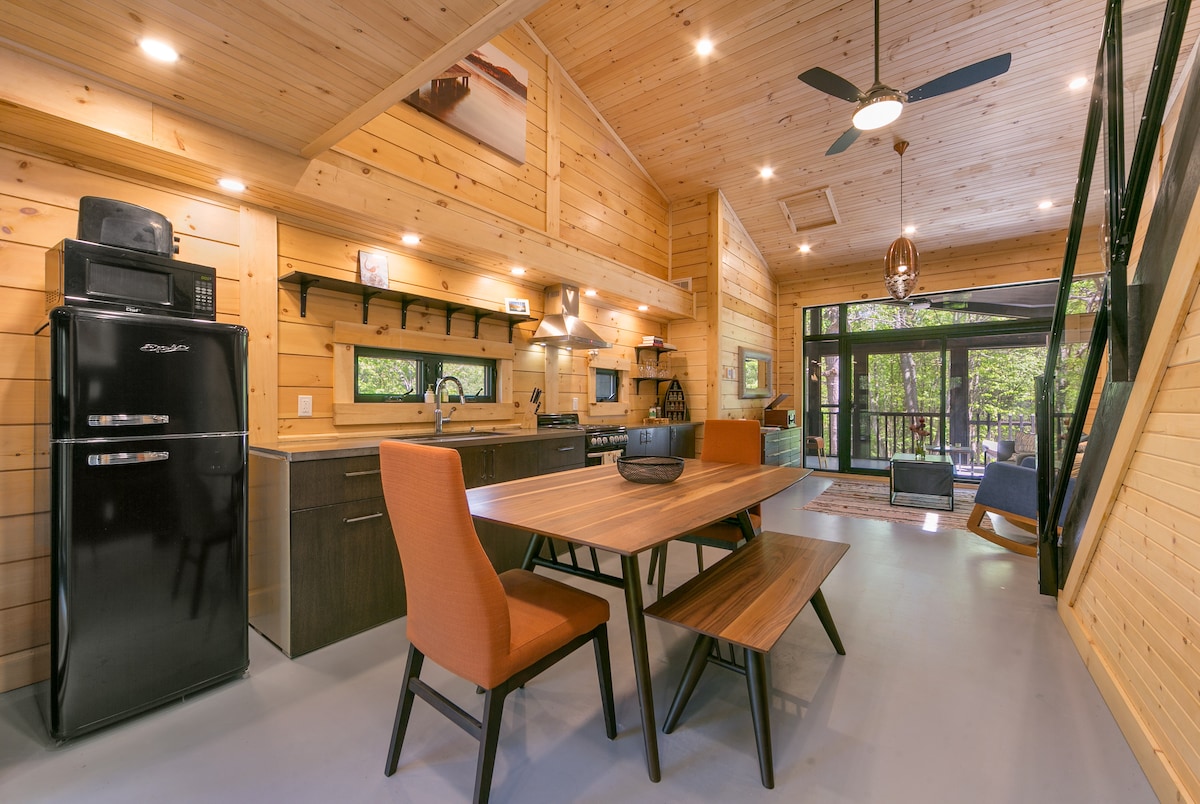 Muskoka's Luxury Tiny House
Serenely situated between Gravenhurst and Bracebridge, Tiny Haus has been custom built by an award winning architect to capture the beauty of the natural surroundings.
Facebook: http://www.facebook.com/homegrowntrailers?_rdr=p
Twitter: https://twitter.com/TrailerGreen
Instagram: http://instagram.com/homegrowntrailers