Greenmoxie is a company that puts a huge emphasis on taking responsibility for our impact on the earth so it's not a huge surprise that they decided to take a swing at the tiny house movement and attempt to design a completely self-reliant tiny house that was appealing and comfortable starting at $65,000. Their recent unveiling of the tiny house left us speechless and wanting more!
The house features charred Shou Sugi Ban Cedar Siding with a corrugated black metal roof and an electric drawbridge deck. They definitely didn't hold back when it came to the bells and whistles on this impressive home.
Inside, the tiny house has hardwood oak flooring throughout the whole home with reclaimed barn wood ceilings and massive windows which let natural light fill the home.
A custom couch runs the length of the living room across from built-in wall storage. The padded bench on the couch can be lifted up to reveal storage. A slim dining table is between the living room and kitchen and it's custom-made with a gas-operated pedestal that can be raised and lowered.
The Helm—2-Story Container Home close to Magnolia Market
The kitchen features custom cabinets with wood countertops and high-end appliances including a cooktop and refrigerator.
A wood burning stove is at the end of the countertop and it's mighty enough to heat the entire house during cooler weather.
Above the kitchen is a spacious loft with a porthole window and recessed lighting. There's plenty of room for a king-sized bed and storage furniture and the glass partition provides safety without adding bulkiness to the visual weight of the room.
The bathroom is off of the kitchen behind a sliding barn wood door.
Inside, you have a composting toilet, sink, and a full-size shower stall with built-in storage for your towels and toiletries.
We think Greenmoxie hit it out of the park with their tiny house debut! If you want to learn more about it, go to https://www.greenmoxie.com/tiny-house/#all-specs.
And be sure to take a look around their website for more tips on sustainable living at https://www.greenmoxie.com/ or on social media at:
Facebook: http://www.facebook.com/greenmoxie
Twitter: http://twitter.com/greenmoxie
in an infinite green oasis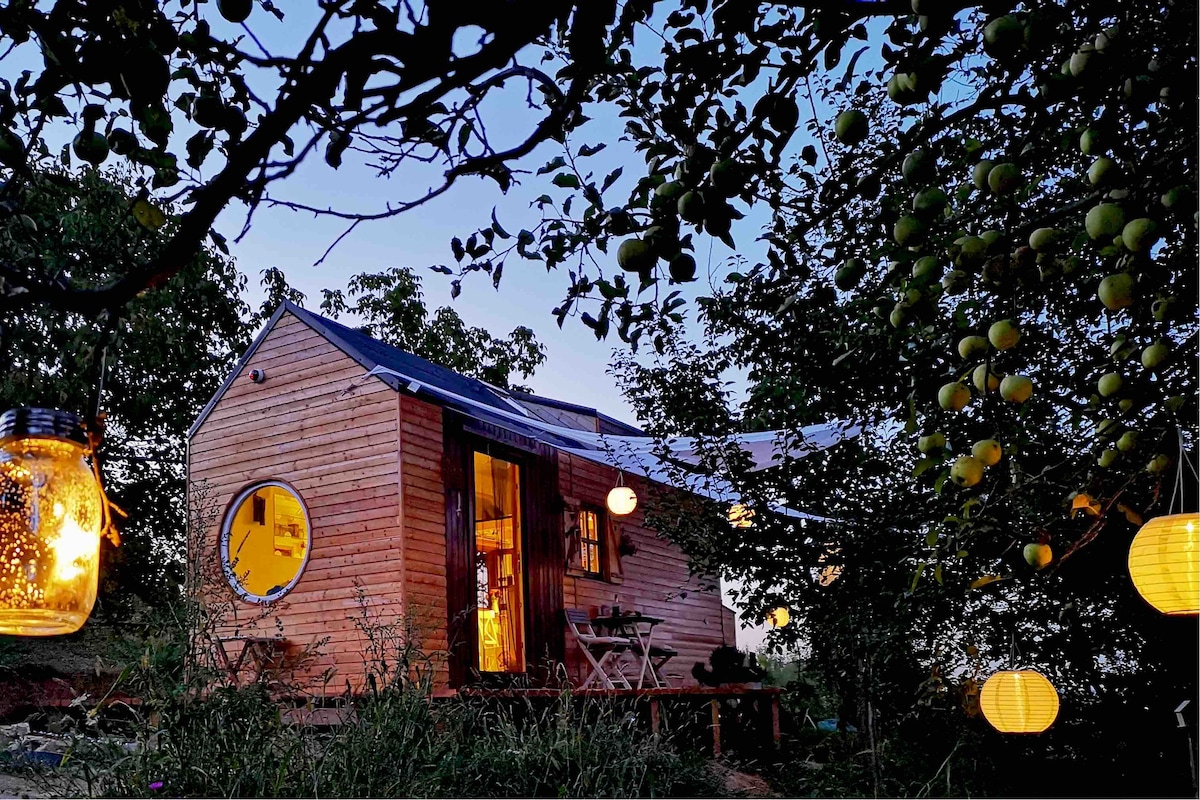 Tiny House on wheels
This is not just another bed you rest in overnight. It is a dazzling experience! Superhost Gabriella will amaze you with her cozy tiny house.
Entire house hosted by Robin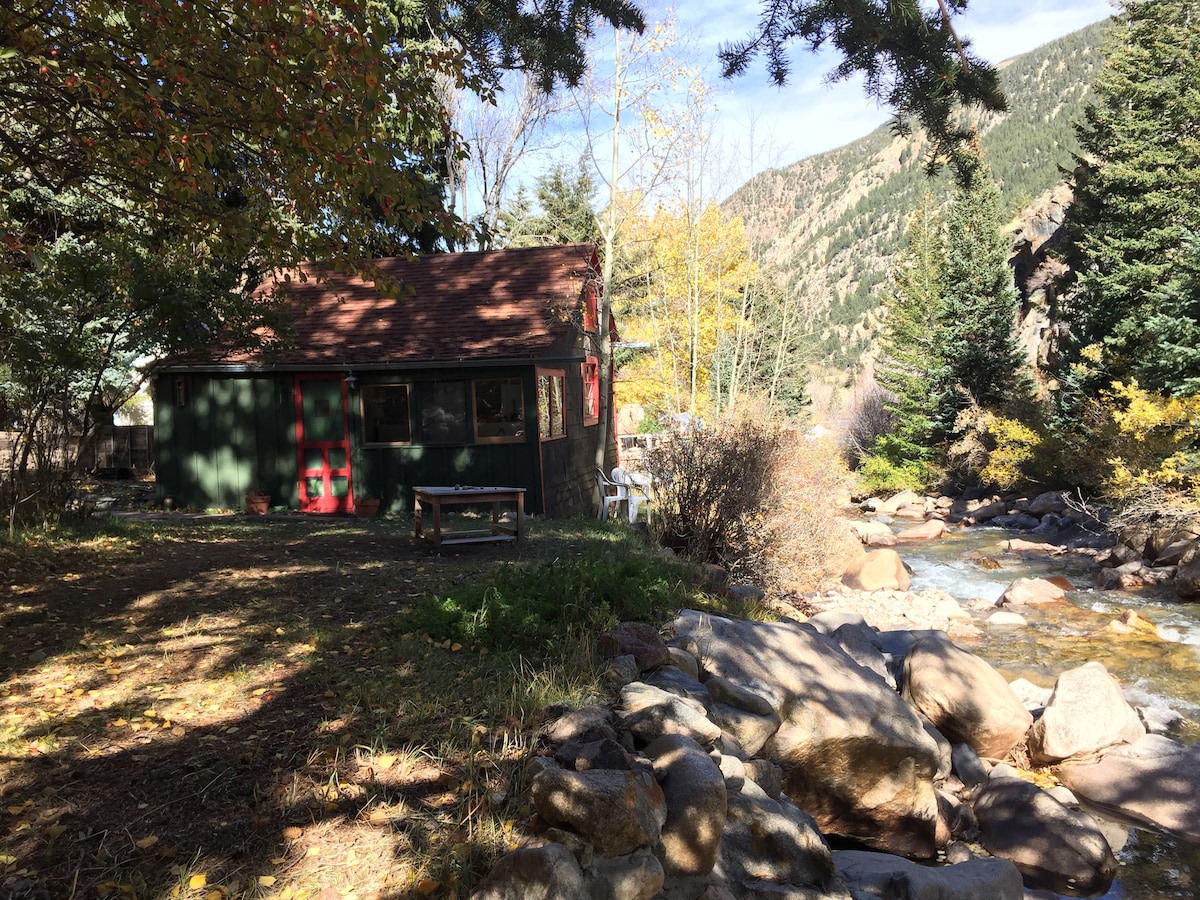 The Cricket- An amazing Tiny House!
The Cricket is a rustic historic cabin in a small neighborhood on Spring Street along side the rushing Clear Creek and nestled among an Aspen grove.
Tiny house hosted by Caroline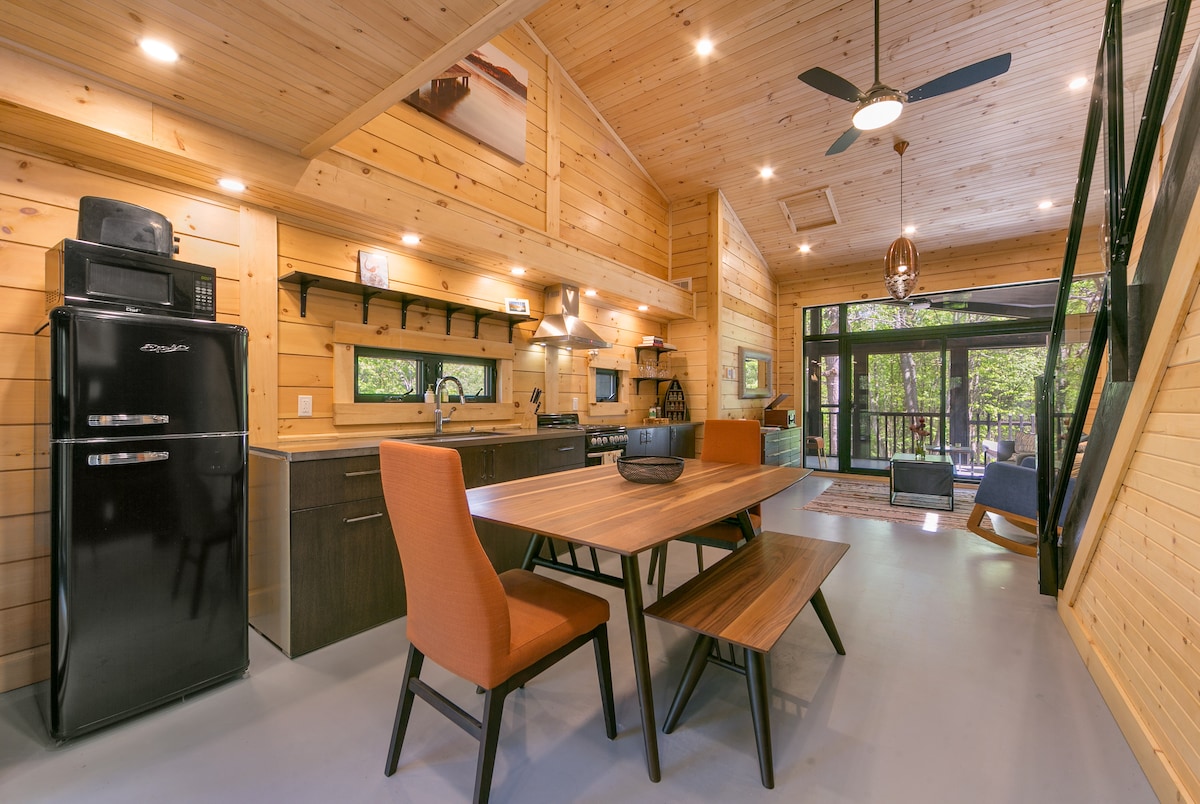 Muskoka's Luxury Tiny House
Serenely situated between Gravenhurst and Bracebridge, Tiny Haus has been custom built by an award winning architect to capture the beauty of the natural surroundings.
YouTube: https://www.youtube.com/c/Greenmoxiemagazine
Instagram: https://www.instagram.com/greenmoxie/