We've shown you tiny houses from Mustard Seed Tiny Homes before and they're always beautiful and well-designed. The Sprout model that's currently for sale is no exception and we think it's worth every bit of the $67,000 asking price! The home features top-of-the-line appliances and high-end finishes with trendy décor. There's nothing to not love about this incredible tiny house!
The exterior of the home has gray siding with cedar shake shingles and fun blue French doors. A cute octagonal window adds whimsy to the house.
The interior of the home is bright and open with white walls and dark wood accents. Black metal hardware is throughout the home and is definitely on-trend with today's décor.
The living room is spacious with plenty of room for a couch and furniture. The ceilings in the room are pitched with modern light fixtures giving extra light as well as the large windows that surround the room.
The Helm—2-Story Container Home close to Magnolia Market
The kitchen is in the center of the home and is impressive with a 5 stovetop burner gas oven, refrigerator, and gorgeous wood countertops which pop against the white shiplap walls.
A deep ceramic sink is on one end of the counter and you also have tons of floating shelves to store pretty dishes within reach.
A long bar extends off of the counter to serve as a dining area next to the couch. Slim bar stools tuck underneath when not in use to free up floor space.
The home's bathroom is also a showstopper with a glass-enclosed corner shower, custom vanity with a large vessel sink, and a reclaimed wood wall.
Stackable washer and dryer machines are tucked into a nook next to the sink.
Upstairs, the loft is roomy with windows on both sides of the room and an accent wood wall behind the bed. Sconces are mounted on the wall to give reading light at night.
We absolutely adore this tiny home! If you want to see the listing, check out https://www.tinyhomebuilders.com/tiny-house-marketplace/details/24-luxury-tiny-house-on-wheels-2.
And to see more of Mustard Seed Tiny Homes, go to their website at http://mustardseedtinyhomes.com/. You can also follow them on social media at:
in an infinite green oasis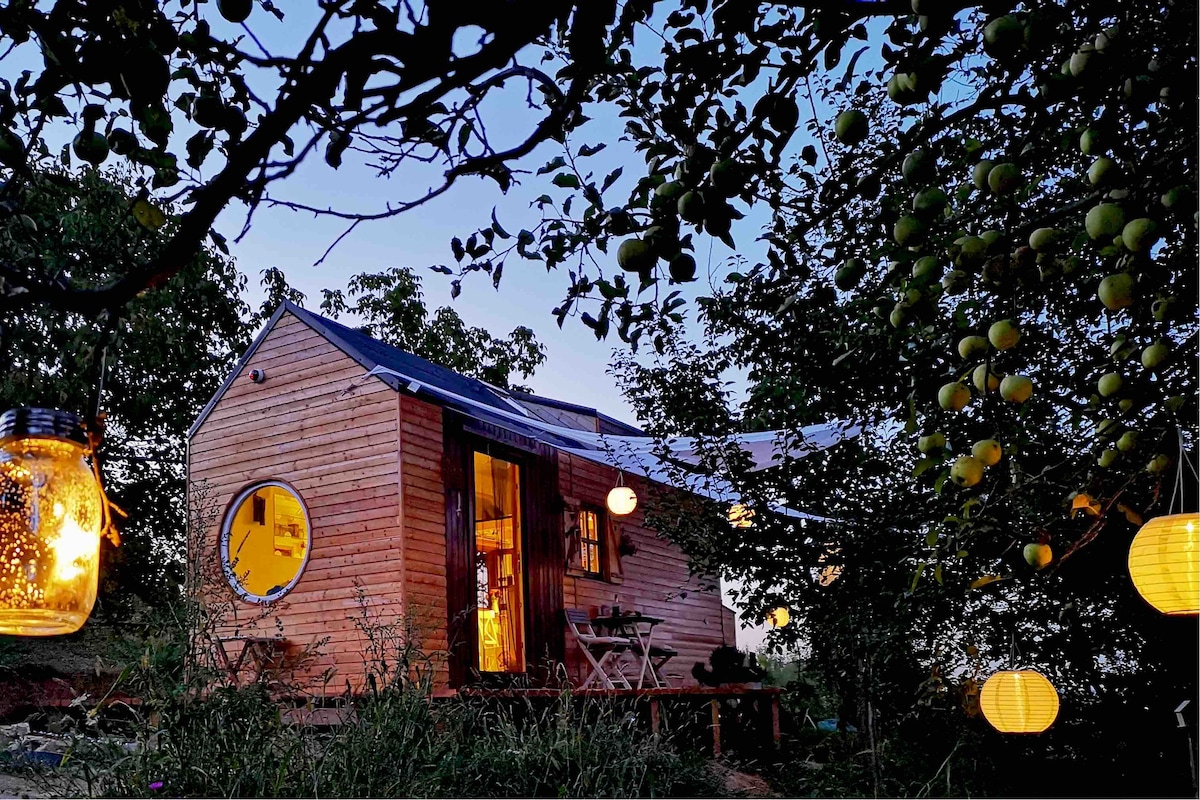 Tiny House on wheels
This is not just another bed you rest in overnight. It is a dazzling experience! Superhost Gabriella will amaze you with her cozy tiny house.
Entire house hosted by Robin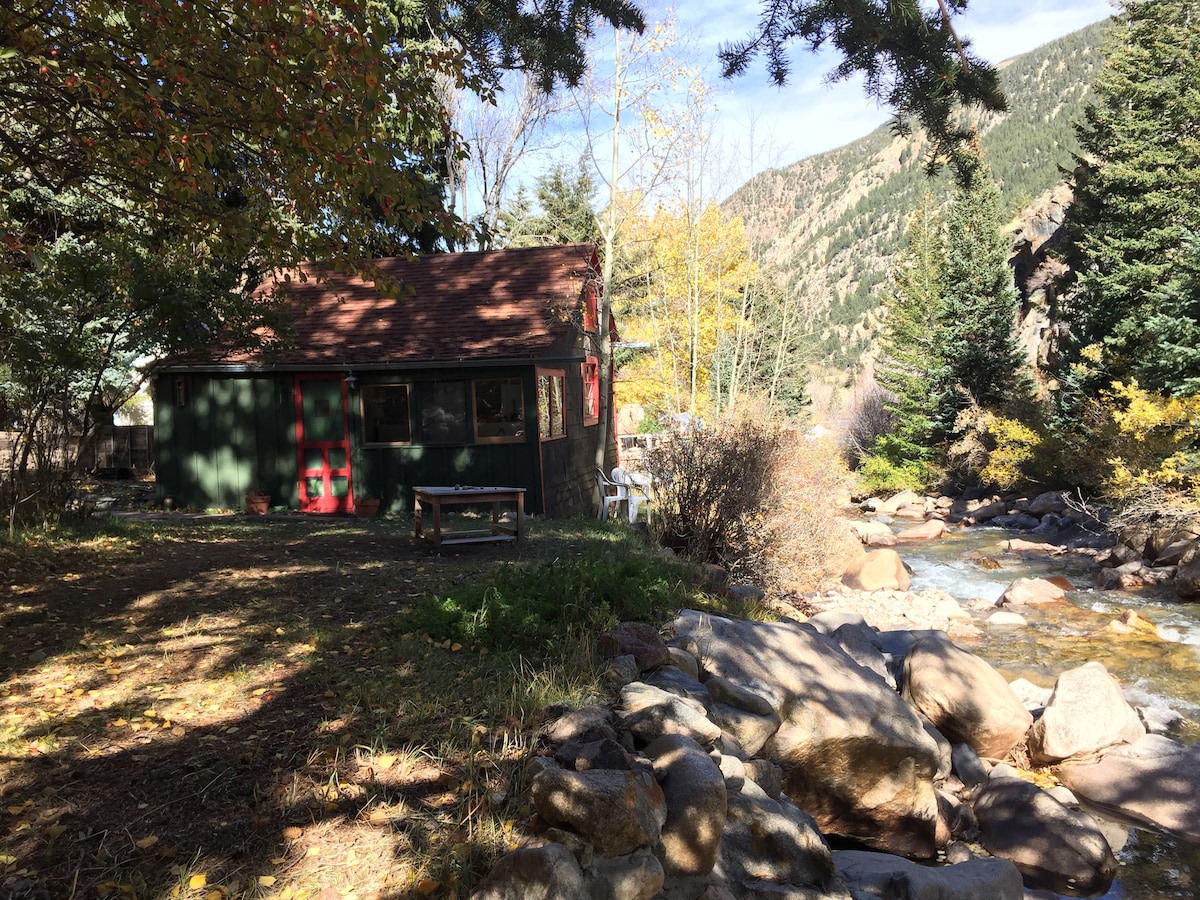 The Cricket- An amazing Tiny House!
The Cricket is a rustic historic cabin in a small neighborhood on Spring Street along side the rushing Clear Creek and nestled among an Aspen grove.
Tiny house hosted by Caroline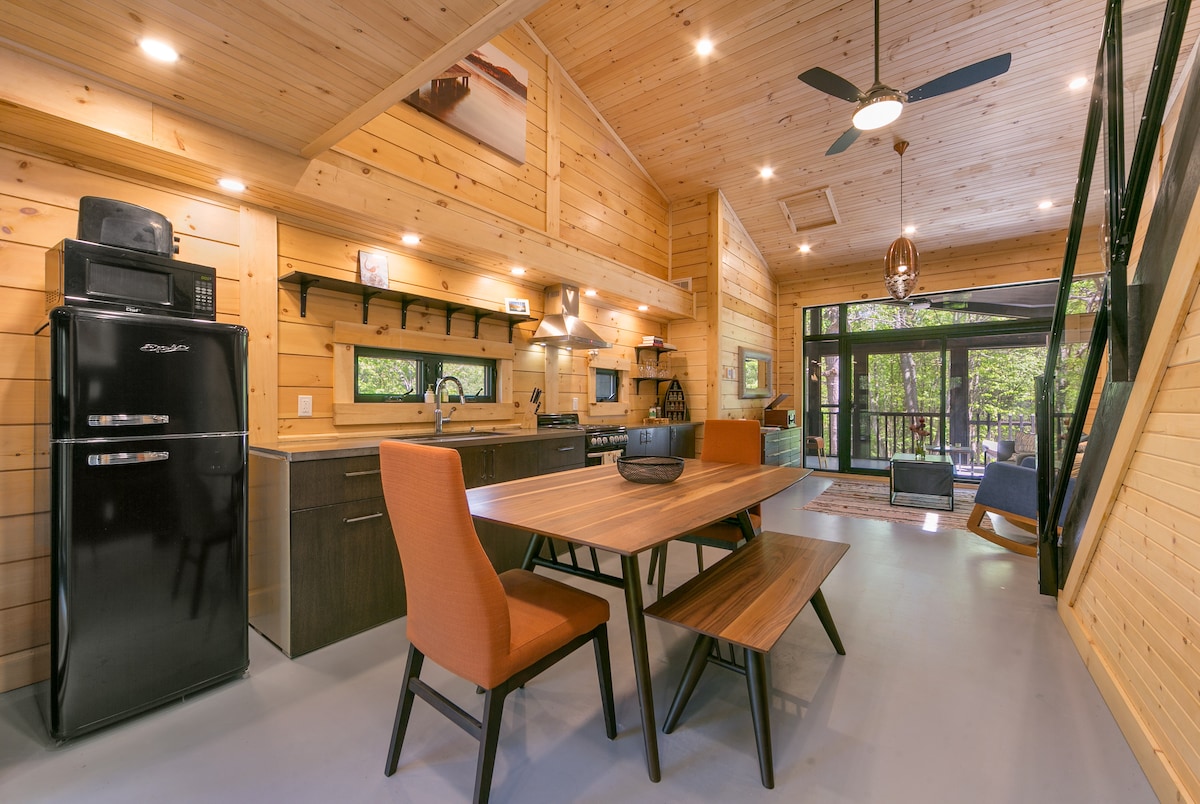 Muskoka's Luxury Tiny House
Serenely situated between Gravenhurst and Bracebridge, Tiny Haus has been custom built by an award winning architect to capture the beauty of the natural surroundings.
Facebook: https://www.facebook.com/mustardseedtinyhomes
Twitter: http://mustardseedtinyhomes.com/#
Instagram: http://instagram.com/mustardseedtinyhomes