If you dream of living a more sustainable life on the road and off the grid, the Green Living tiny house by Incredible Tiny Homes is worth a look.

This little house is just adorable, isn't it? It is only 8 feet wide by 16 feet long for a total of 128 square feet. There are solar panels installed on the roof so that you can live off the grid or save money on your electric bills.

Even though the square footage of the home is minimal, no space is wasted, so you can live comfortably and feel like you have all the open room you need.
The Helm—2-Story Container Home close to Magnolia Market

The kitchen is outfitted with custom cabinets. Even though the counter is very small, I can tell you from experience that you do not need more counter space than this, especially if you cover your sink basins with cutting boards.

A surprising amount of room has been allocated to the sleeping area of the home, located in a loft.
While not pictured here, there is also a bathroom with a toilet and shower. There is even a laundry machine.

It is amazing that there is still extra space for storage in this genuinely tiny house.
If you would like to learn more about the features of the Green Living tiny house, you can watch a video tour below.
in an infinite green oasis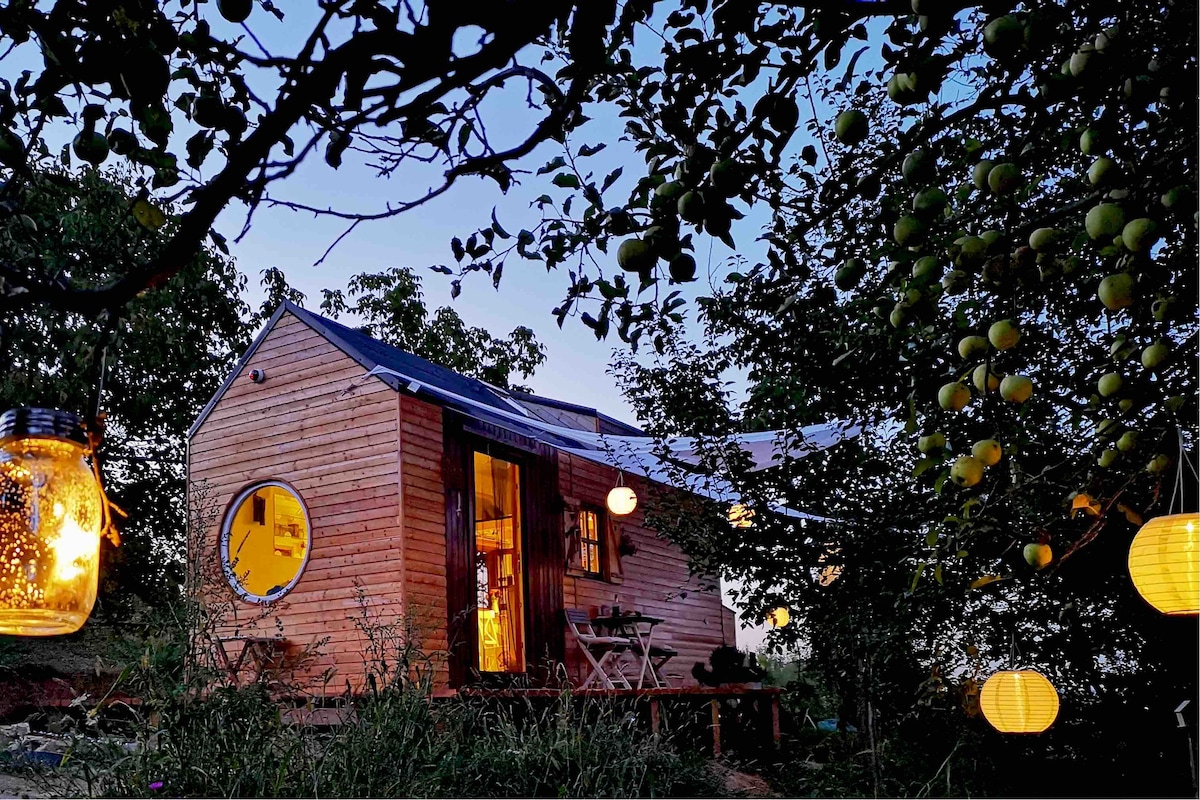 Tiny House on wheels
This is not just another bed you rest in overnight. It is a dazzling experience! Superhost Gabriella will amaze you with her cozy tiny house.
Entire house hosted by Robin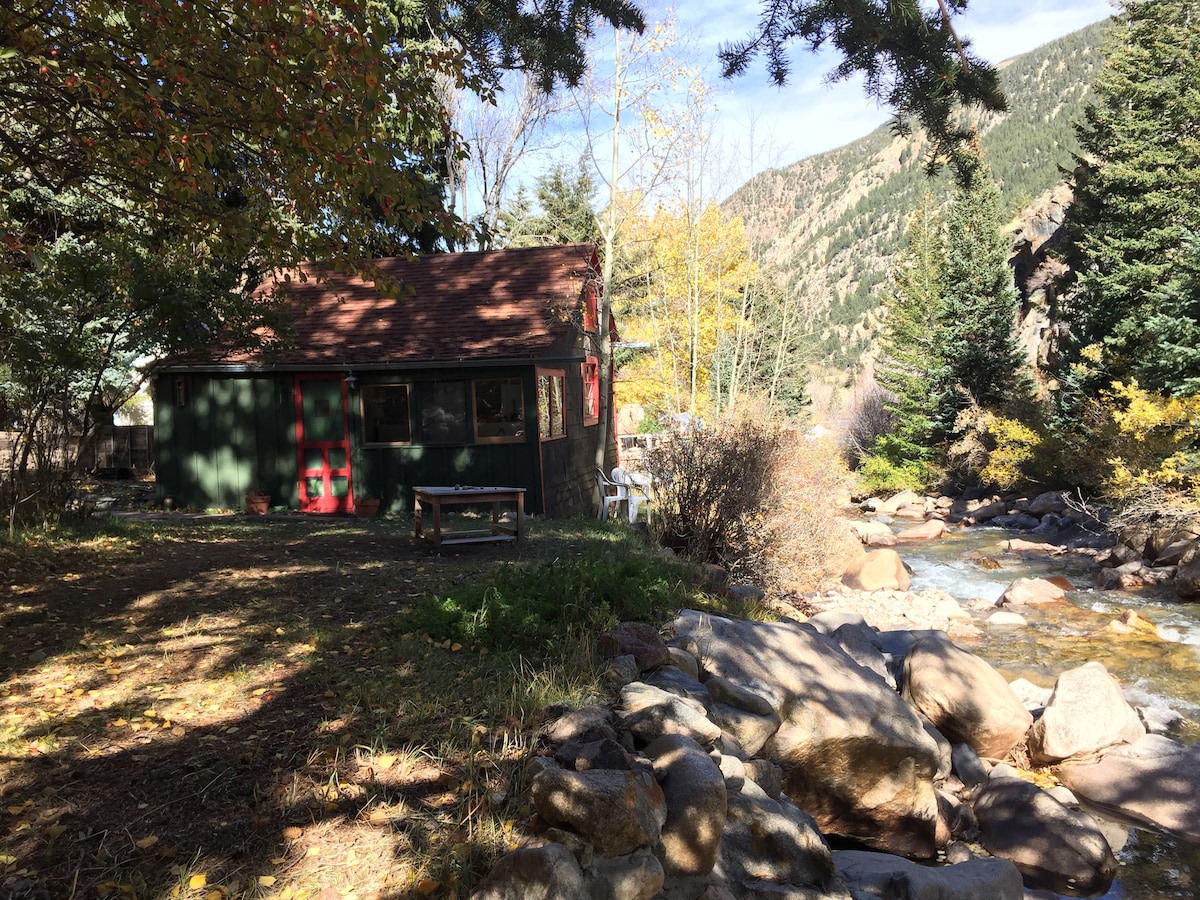 The Cricket- An amazing Tiny House!
The Cricket is a rustic historic cabin in a small neighborhood on Spring Street along side the rushing Clear Creek and nestled among an Aspen grove.
Tiny house hosted by Caroline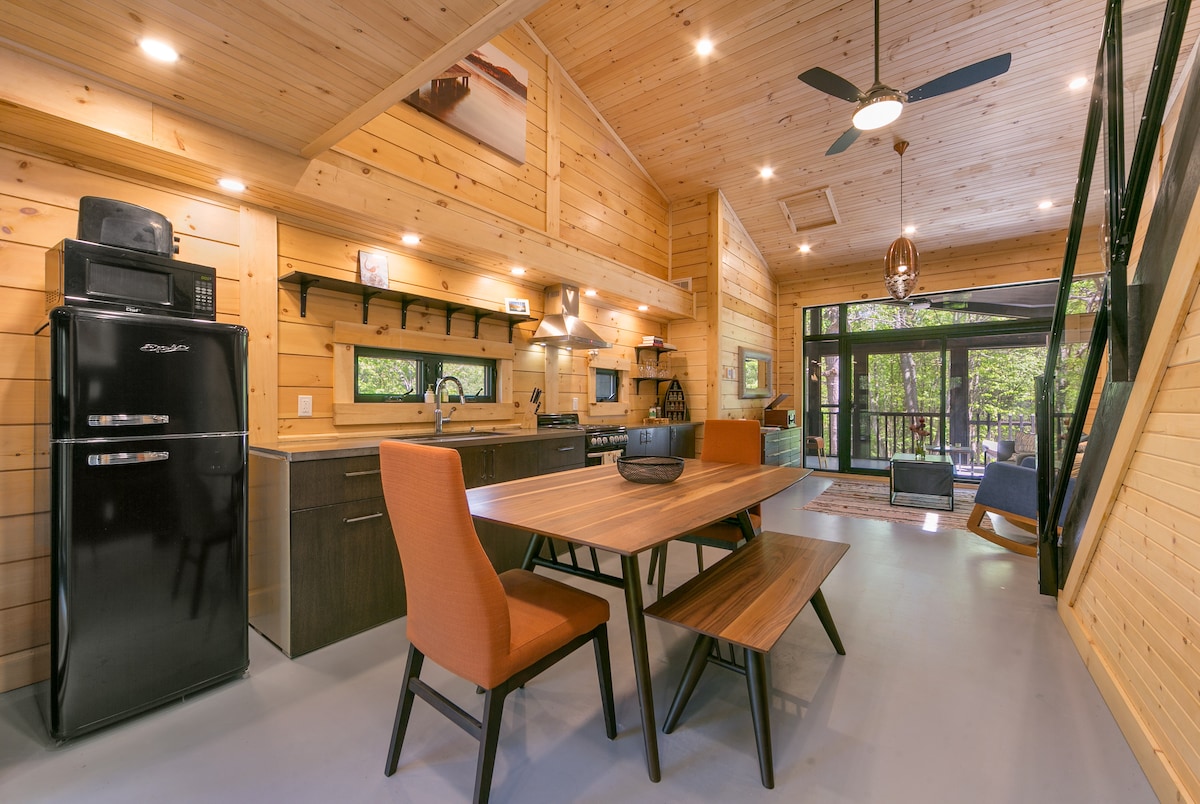 Muskoka's Luxury Tiny House
Serenely situated between Gravenhurst and Bracebridge, Tiny Haus has been custom built by an award winning architect to capture the beauty of the natural surroundings.
The house starts at just $25,000. That is a pretty spectacular price for a comfortable, functional tiny house which you can take off the grid. To find out more, visit Incredible Tiny Homes.