The Maine-based architecture firm, Go Logic, designed an airy and modern trio of tiny houses that are perched on a bluff in Vinalhaven, Maine. At first glance, you may think the houses are simple with nothing special to see however you'd be wrong!
The three buildings make up one home with the living area in one building and two bedrooms in the separate attachments all of which are connected by wide walkways.
The homes were kept simple in design with gabled metal roofs and wood siding. The light colors let the structures blend into the misty background and become one with nature instead of distracting from its natural beauty.
The Helm—2-Story Container Home close to Magnolia Market
Each section has large sliding glass doors that blend the line between inside and outside when open.
Inside the main house is the living and kitchen areas which feature modern and minimalistic designs and décor. The open floor plan makes the space feel expansive, a feeling which is added to by the large windows and glass doors.
The kitchen spans the width of the back wall and features light colored cabinets with a wooden countertop and floating shelves above. The dining area is between the kitchen and living areas and has plenty of room for a large table for entertaining guests.
The two bedrooms are set up as modern retreats with a room and bathroom fit for a king or queen.
The bathrooms are something you'd expect to see in a spa rather than in a tiny house on the side of a cliff in Maine! A large tiled shower with a high-end shower head waits to help you unwind after a long day.
We could definitely get used to living a secluded life in this perfect trio of houses!
in an infinite green oasis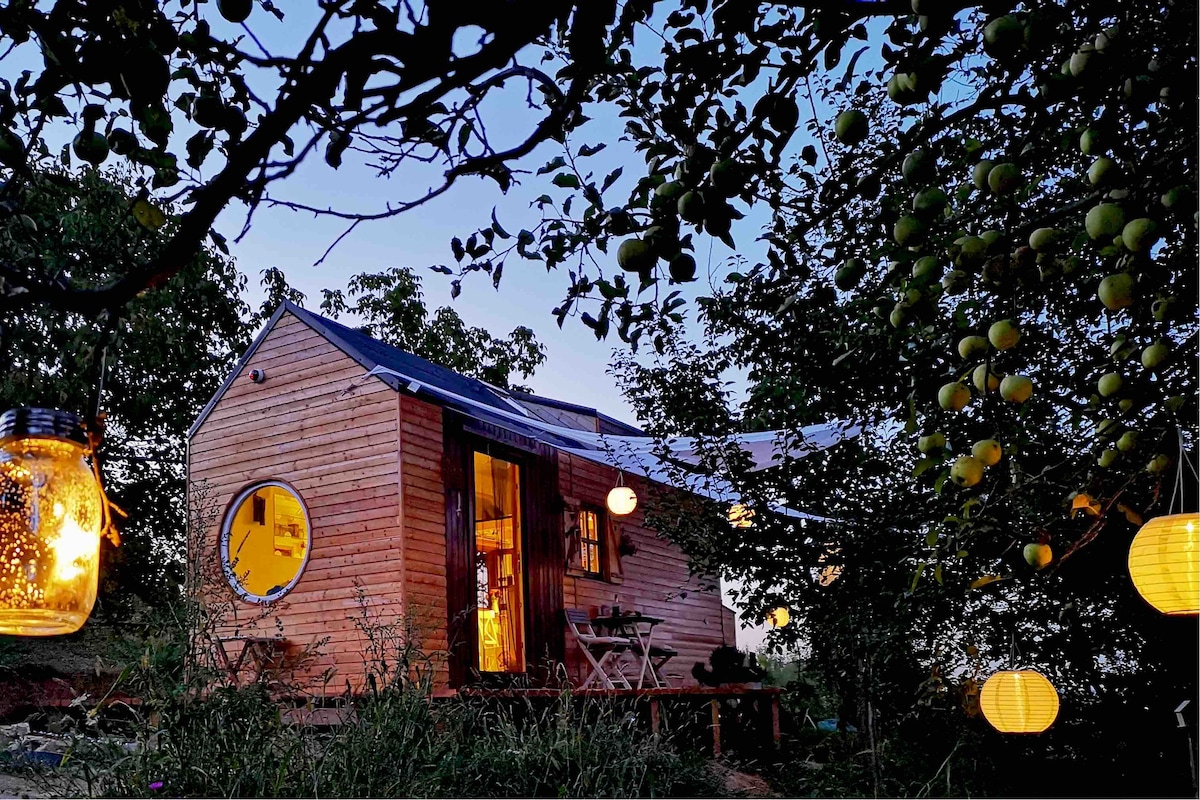 Tiny House on wheels
This is not just another bed you rest in overnight. It is a dazzling experience! Superhost Gabriella will amaze you with her cozy tiny house.
Entire house hosted by Robin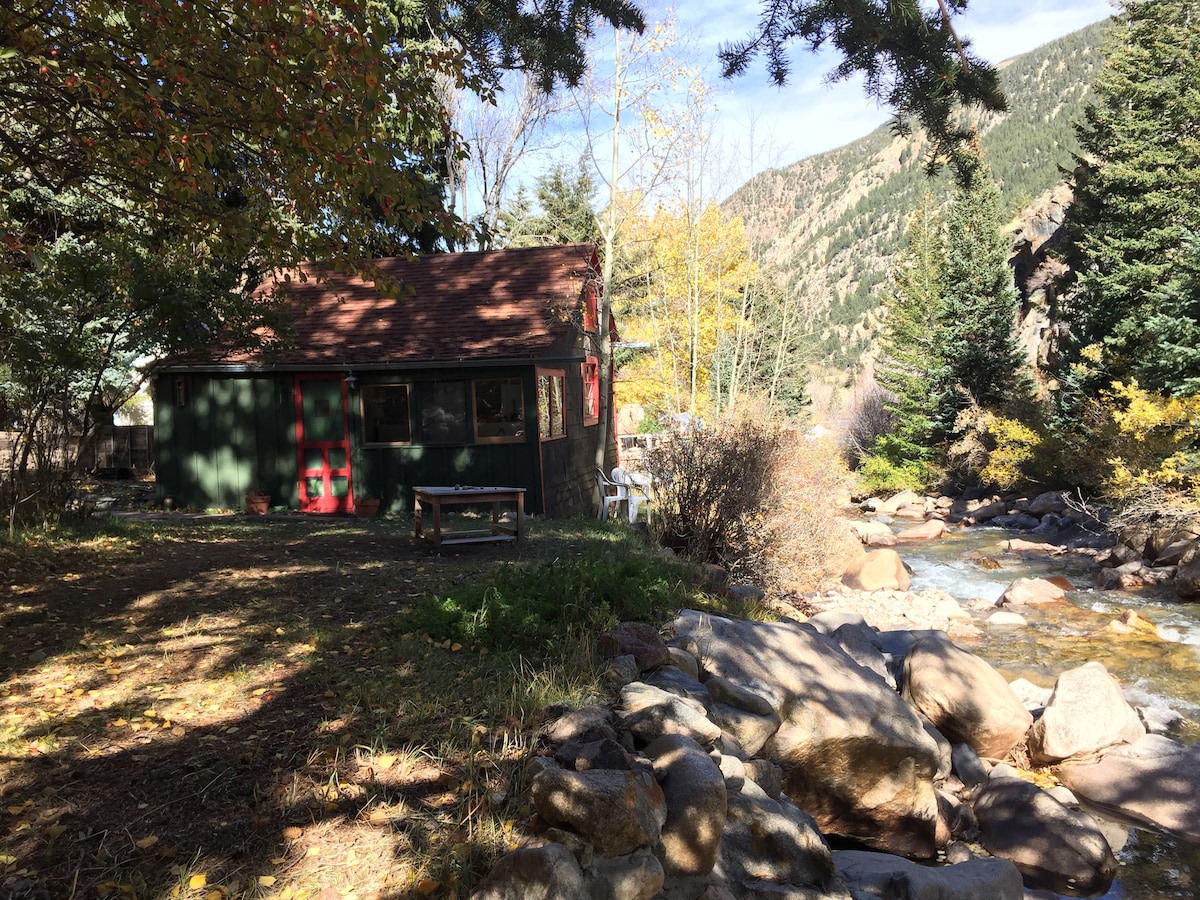 The Cricket- An amazing Tiny House!
The Cricket is a rustic historic cabin in a small neighborhood on Spring Street along side the rushing Clear Creek and nestled among an Aspen grove.
Tiny house hosted by Caroline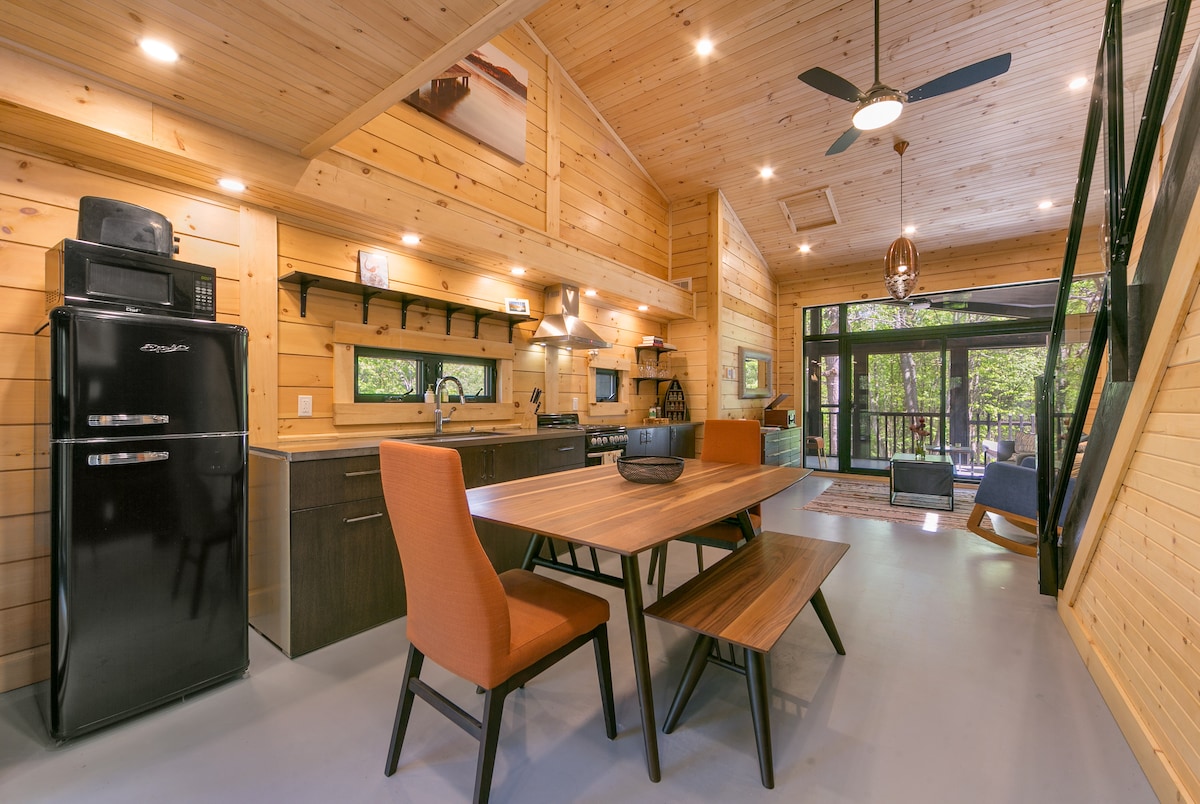 Muskoka's Luxury Tiny House
Serenely situated between Gravenhurst and Bracebridge, Tiny Haus has been custom built by an award winning architect to capture the beauty of the natural surroundings.
To learn more about Go Logic and their projects, visit their website at http://www.gologic.us/.