The Getaway company has the goal of helping their guests escape from the hustle and bustle of life in one of their tiny houses situated in the middle of the woods of the Catskill Mountains in New York. The tiny houses are used strictly as rentals and come fully stocked to let you unwind during your stay far from the worries of the world. The modern homes are simple and minimalistic allowing nature to take the spotlight and encourage you to get outdoors. Rates start at $99 a night and pets are welcome.
The first thing that you notice about these tiny homes is the massive window that caps the end of the home. The window is in the bedroom so you can imagine the incredible views as you lay down and relax!
The exterior of the home is wrapped in understated wood siding with a small porch leading up to the entrance. We love the way the wood blends in with the surrounding trees.
The Helm—2-Story Container Home close to Magnolia Market
Inside the home is sparse with minimal decoration. Knotty wood lines every surface with wide windows to let natural light in and give you views of the forest.
All of your furniture is built in including a raised platform with multiple levels to serve as a table, couch, and bed. A long desk runs down the length of the room as a combined dining, work, and kitchen area.
The tiny house's bed is definitely the place to be with the massive picture window looking out to the woods and a comfy mattress sunken into the platform. There's nothing here to distract you from the beauty of nature.
in an infinite green oasis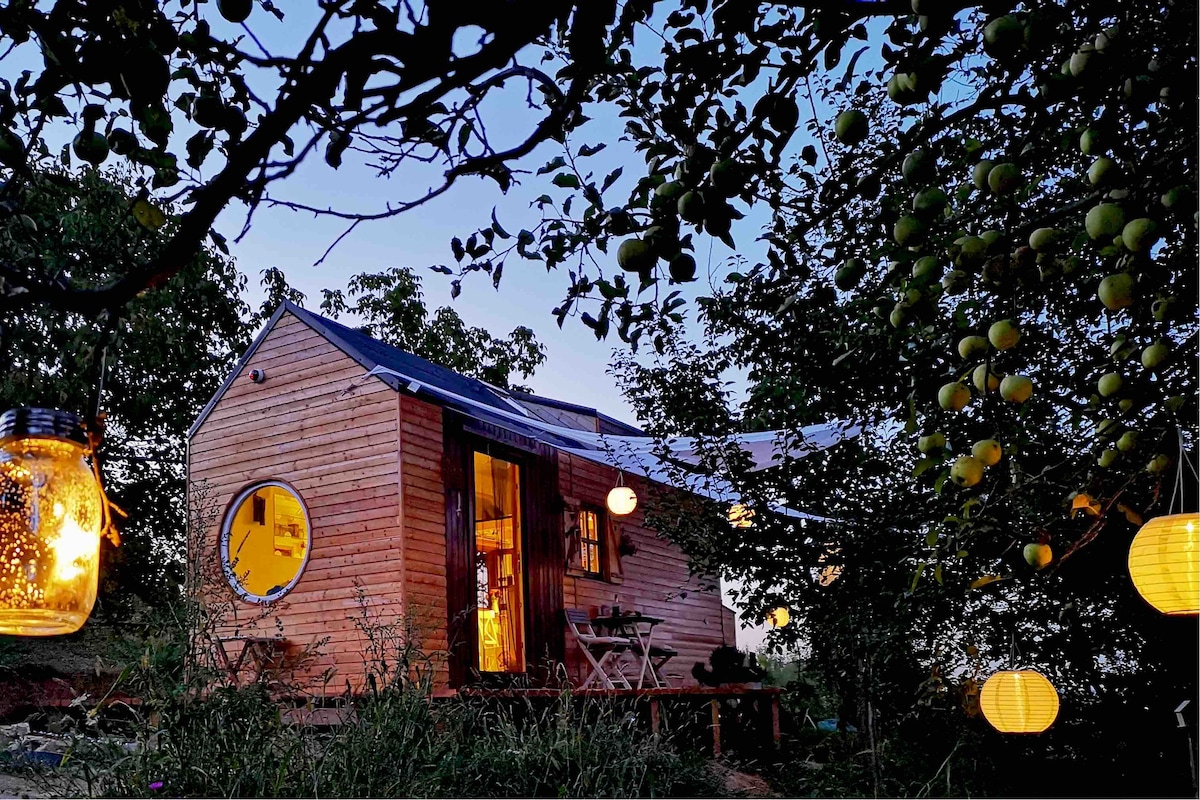 Tiny House on wheels
This is not just another bed you rest in overnight. It is a dazzling experience! Superhost Gabriella will amaze you with her cozy tiny house.
Entire house hosted by Robin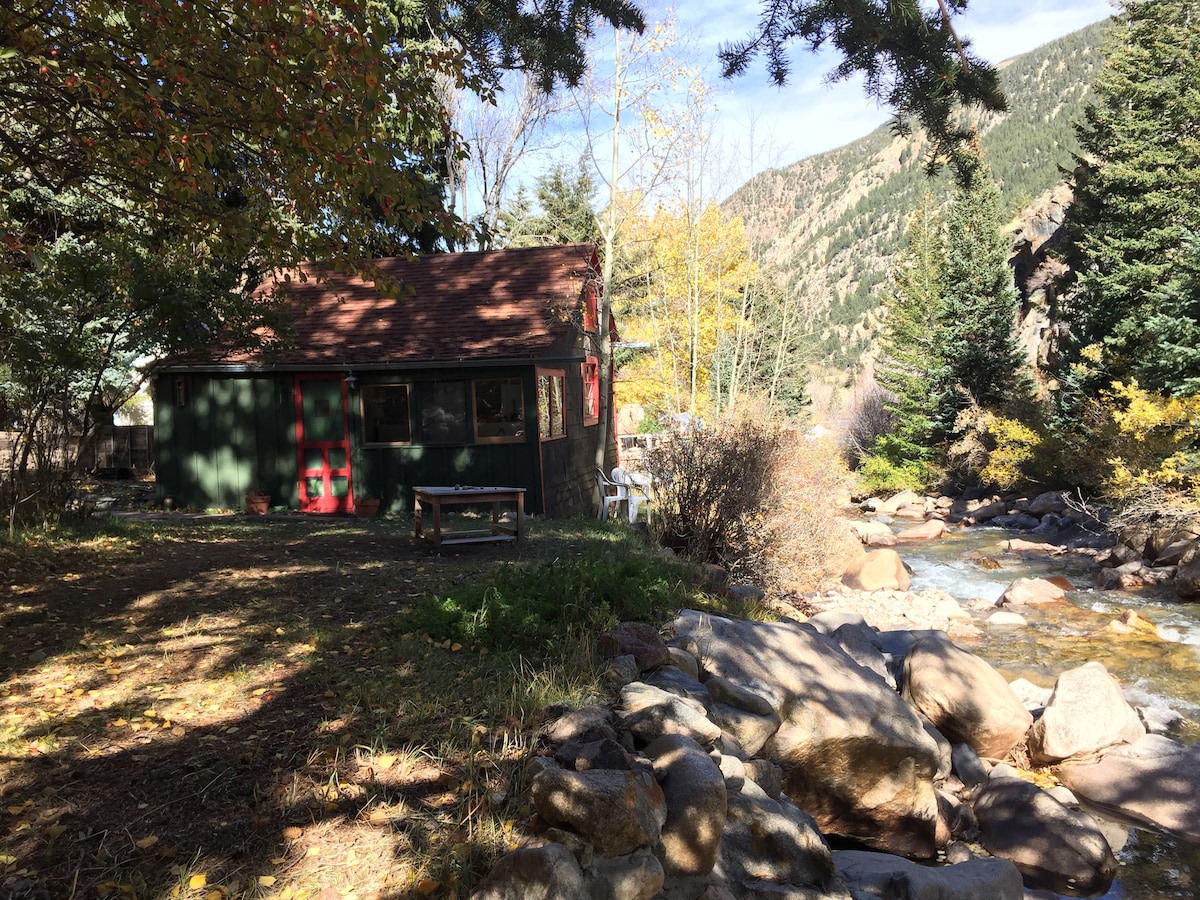 The Cricket- An amazing Tiny House!
The Cricket is a rustic historic cabin in a small neighborhood on Spring Street along side the rushing Clear Creek and nestled among an Aspen grove.
Tiny house hosted by Caroline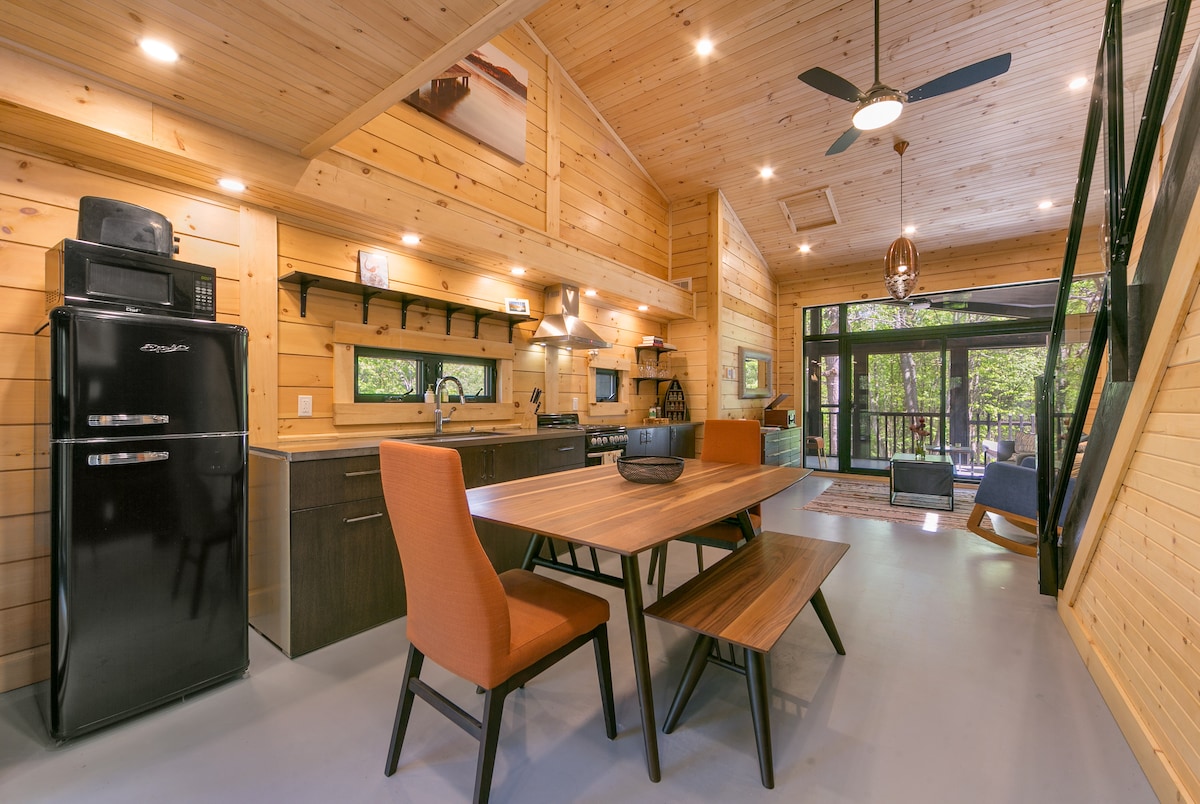 Muskoka's Luxury Tiny House
Serenely situated between Gravenhurst and Bracebridge, Tiny Haus has been custom built by an award winning architect to capture the beauty of the natural surroundings.
If you're needing to escape reality for a few days, check out the Maisie tiny house through Getaway at https://getaway.house/land/new-york.