Eco Floating Homes has come up with a phenomenal idea that is unbelievable! If you love tiny homes and also love being on the water, you're going to want to check these places out! They're stylish, contemporary, and completely dreamy.
Imagine waking up to this view from your own cozy bed in a floating tiny home! The huge windows and doors allow you to do just that!
This company is committed to making your dreams come true and works with their customers to create the perfect dream home or an amazing vacation home that will let you escape down a river anywhere you drop it.
Just because it's tiny doesn't mean you're giving up airy open spaces. The minimal kitchen and open shelves make the kitchen area feel huge.
The Helm—2-Story Container Home close to Magnolia Market
Glass walls are made to fold and open up so the line between inside and outside is blurred.
The company also designs floating offices! If your company is looking for a unique office setting to unleash the mind and inspire its workers, there's no better option than this right here!
Companies can float their teams down the water or let them work dockside at a marina.
The floating offices are energy efficient and low impact so you can inspire your workers without harming the environment.
This is one office that I wouldn't mind coming into every day!
Eco Floating Homes also builds floating retreats that are perfect for getaways.
The company partners with hotel owners to create a beautiful extension to their properties.
in an infinite green oasis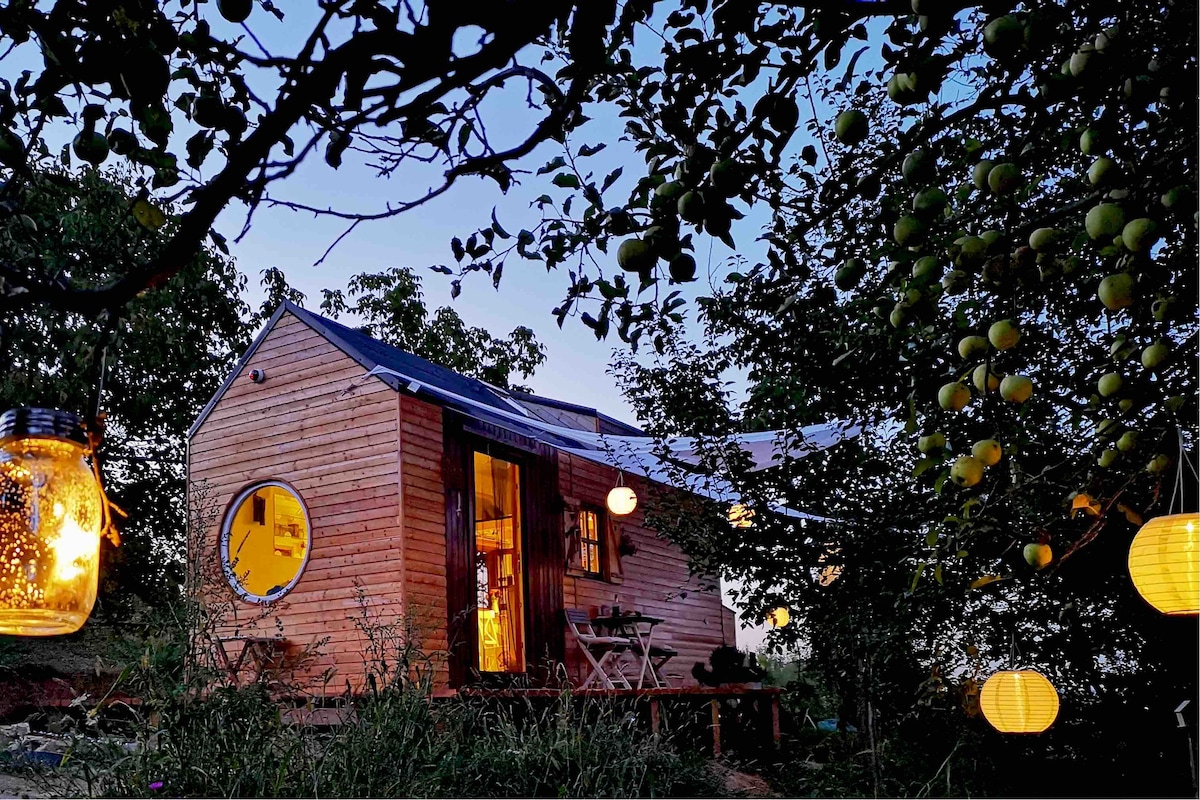 Tiny House on wheels
This is not just another bed you rest in overnight. It is a dazzling experience! Superhost Gabriella will amaze you with her cozy tiny house.
Entire house hosted by Robin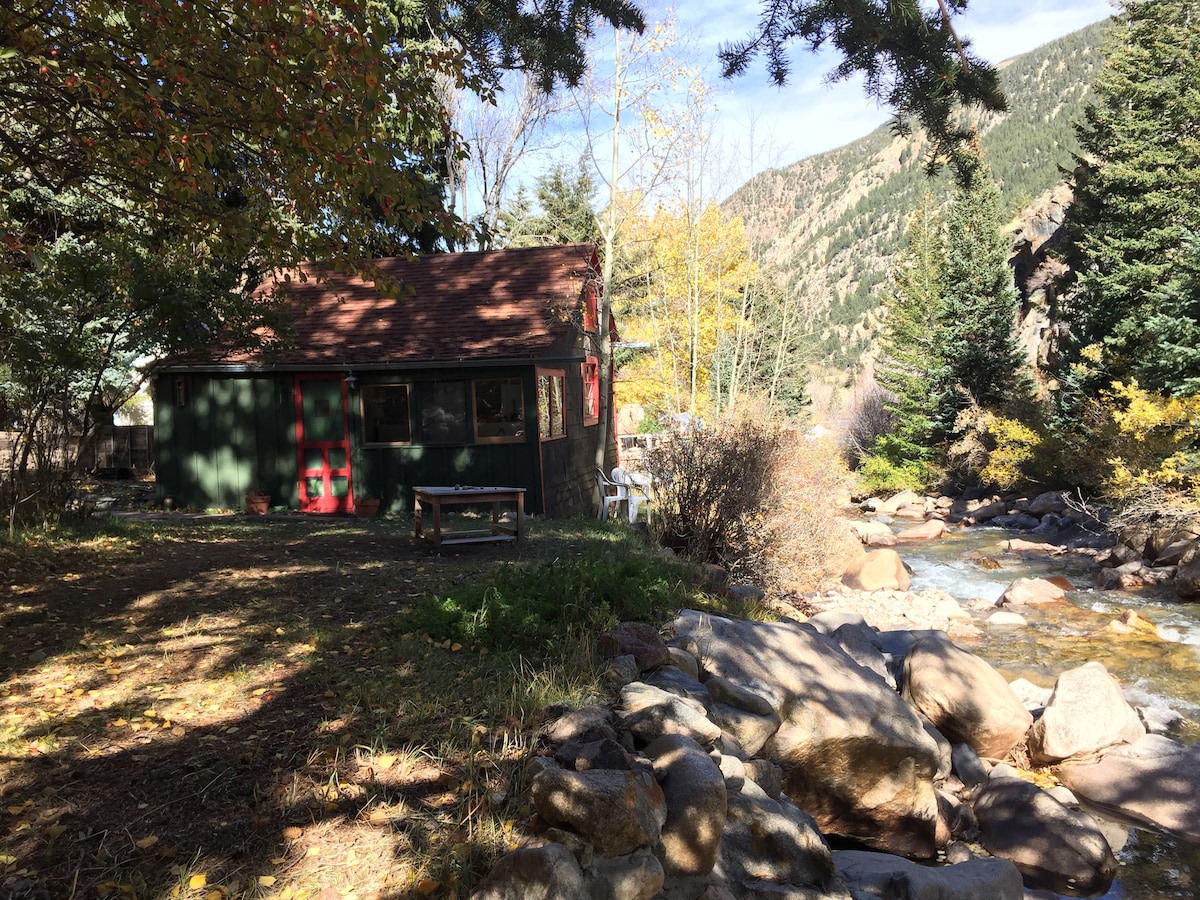 The Cricket- An amazing Tiny House!
The Cricket is a rustic historic cabin in a small neighborhood on Spring Street along side the rushing Clear Creek and nestled among an Aspen grove.
Tiny house hosted by Caroline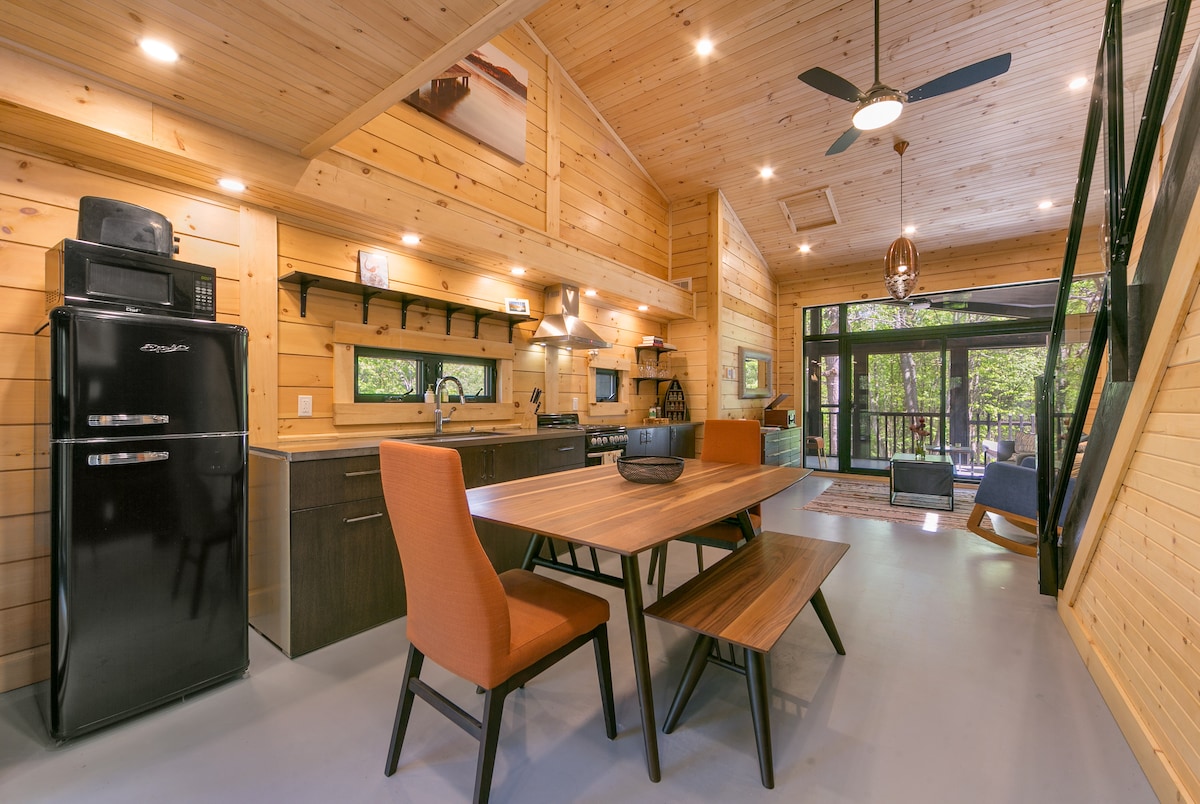 Muskoka's Luxury Tiny House
Serenely situated between Gravenhurst and Bracebridge, Tiny Haus has been custom built by an award winning architect to capture the beauty of the natural surroundings.
Check out the company and see just how dreamy and perfect their tiny floating homes really are! Go to http://www.ecofloatinghomes.com/#retreats-getaways and prepare to daydream!