Living in a tiny house is a dream for many people but too often the cost of making that dream a reality gets in the way. This couple wasn't letting that happen, though! With very little construction experience and even fewer resources or money, they decided to scavenge for supplies and learn along the way. In the end, they spent $420 and now have a tiny house that's part of a community where they live rent-free.
Most of the supplies were recycled from scrap piles or dumpsters and the majority of the construction was done with simple tools.
The Helm—2-Story Container Home close to Magnolia Market
For some of the more complicated tasks they ended up enlisting help, but for the most part, they learned each skill as they needed it and built a home that they think is sustainable for years.
The house is part of a larger community when communal bathrooms and showers so the house didn't need much inside as it's really just a place for them to sleep and get privacy when needed. The couple spends most of their days farming the land they were invited to live on and building the community.
If you want to learn more about the couple and the house they built, follow this link to watch their video:
in an infinite green oasis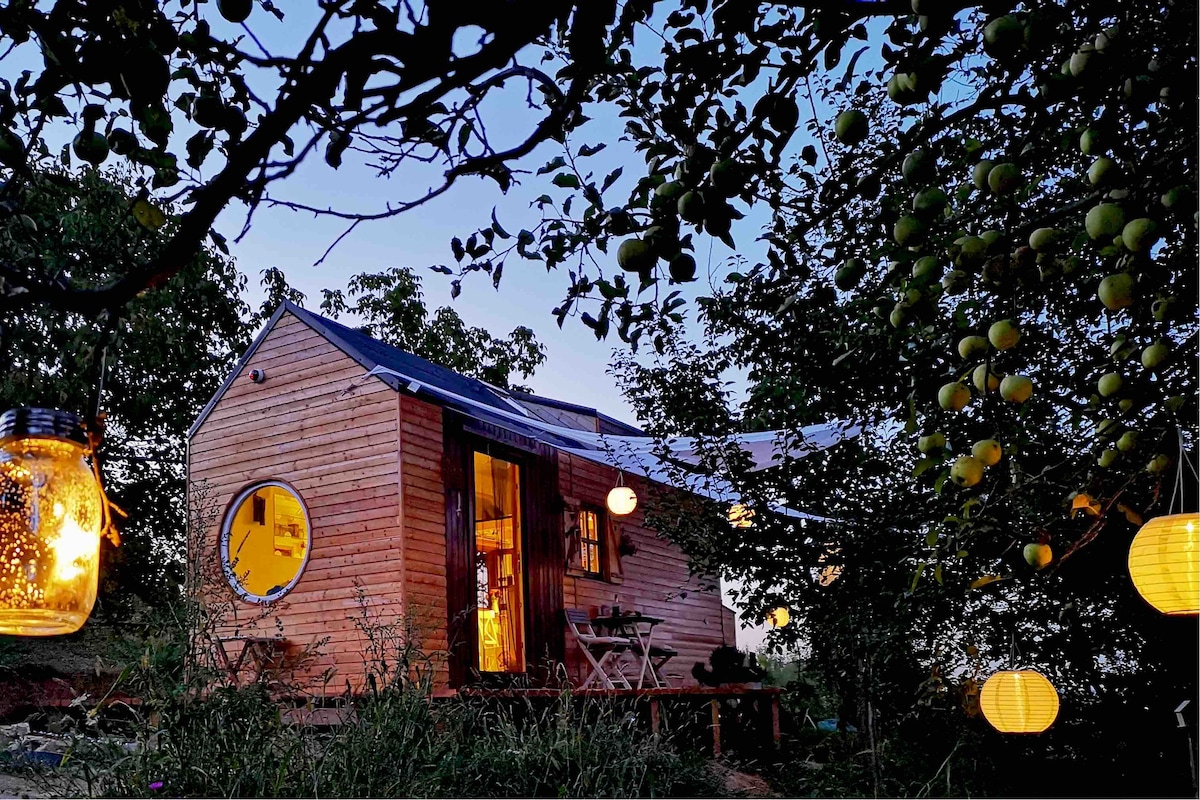 Tiny House on wheels
This is not just another bed you rest in overnight. It is a dazzling experience! Superhost Gabriella will amaze you with her cozy tiny house.
Entire house hosted by Robin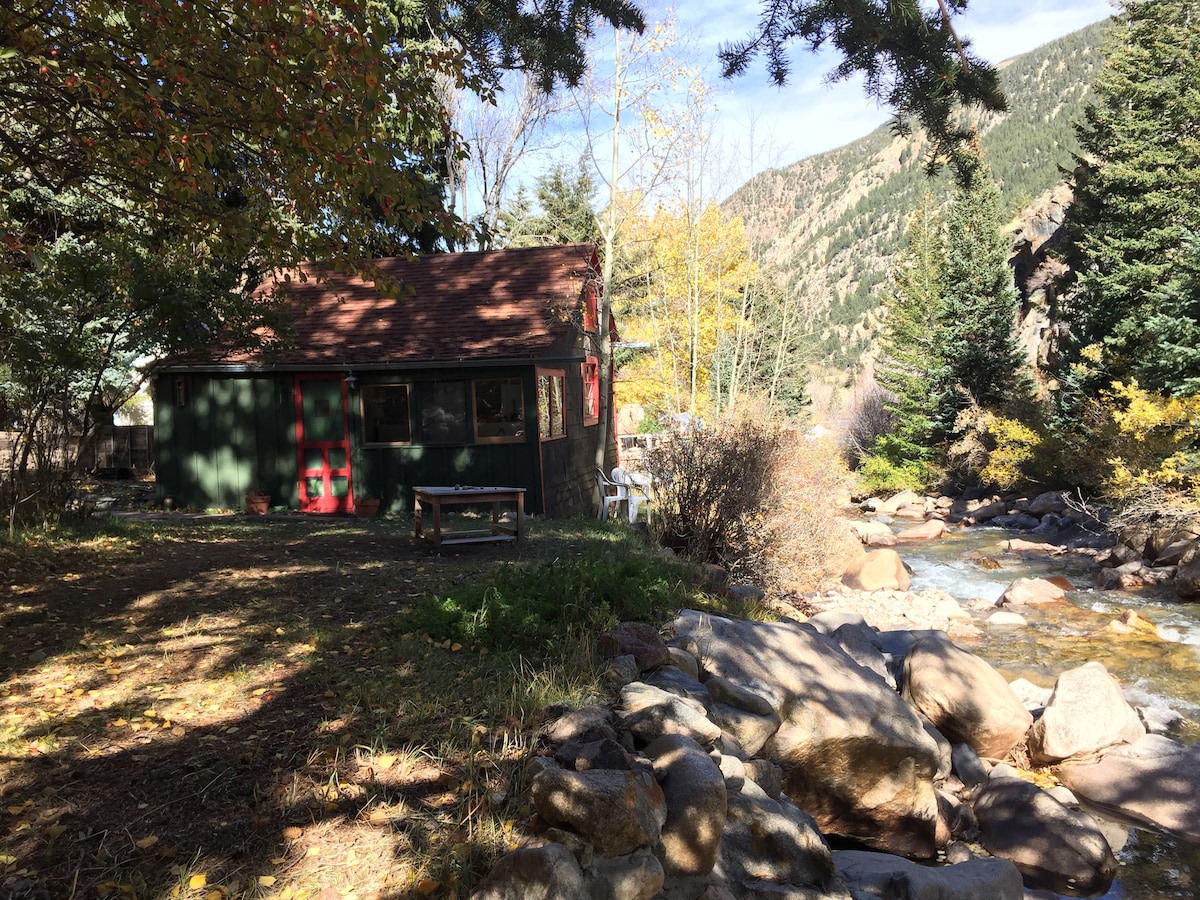 The Cricket- An amazing Tiny House!
The Cricket is a rustic historic cabin in a small neighborhood on Spring Street along side the rushing Clear Creek and nestled among an Aspen grove.
Tiny house hosted by Caroline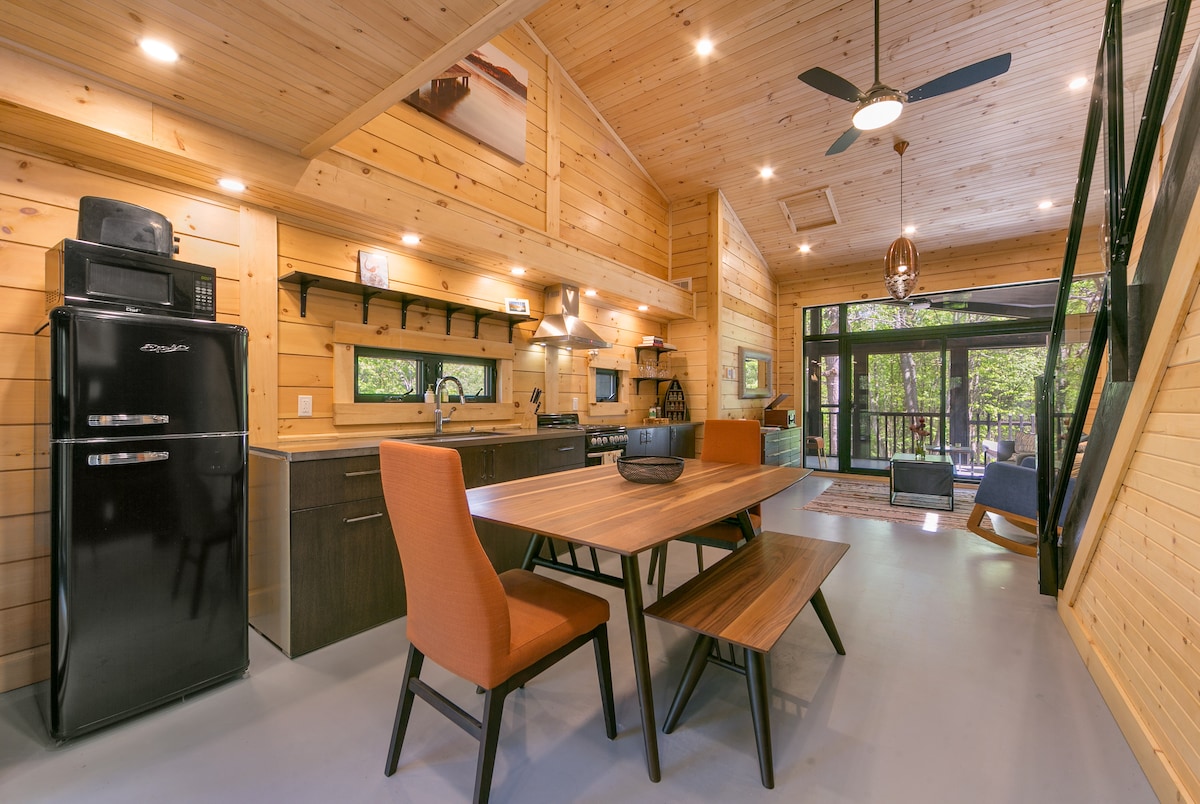 Muskoka's Luxury Tiny House
Serenely situated between Gravenhurst and Bracebridge, Tiny Haus has been custom built by an award winning architect to capture the beauty of the natural surroundings.