Having visited San Diego, I can tell you that the city is a mix of contrasts. Much of downtown consists of homogenous, unimaginative, crowded housing and business districts. Around the city's outskirts, however, there is some breathtaking rural countryside consisting of mountains, forest, and deserts.
So when I tell you I think I may have discovered the most beautiful house in San Diego, I am not exaggerating.

This tiny house is very imaginative, and it is perched in some gorgeous mountain woodlands.

The exterior of the home features a beautiful rusty patina. This makes for a nice rustic fit with the forested setting.
The Helm—2-Story Container Home close to Magnolia Market

The placement of the glass doors allows the light to pour right through the house from one side to the other.

Here is what it is like inside the house. From this angle, you almost get the illusion that the house consists of more windows than walls! You are totally immersed in the beautiful scenery. I want to draw your eye to the kitchen cabinets as well. They have a cool, modern design. I like that you can see inside them, but they are not totally transparent. This keeps them from looking cluttered.

The focus here is all on the outside world.

Décor is simple and minimal, like the furnishings.

The bathroom mirror is pretty tiny from the looks of things. The reflection within shows you that this room also follows suit with the minimalism.
in an infinite green oasis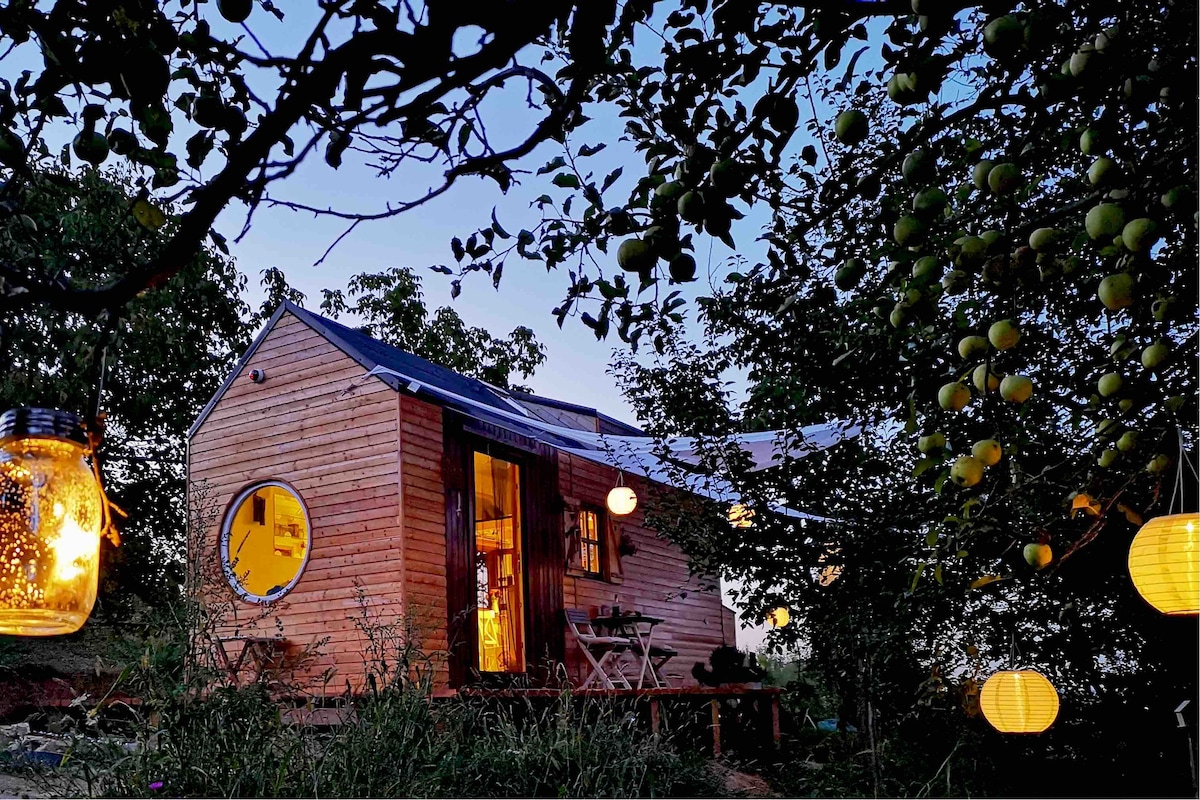 Tiny House on wheels
This is not just another bed you rest in overnight. It is a dazzling experience! Superhost Gabriella will amaze you with her cozy tiny house.
Entire house hosted by Robin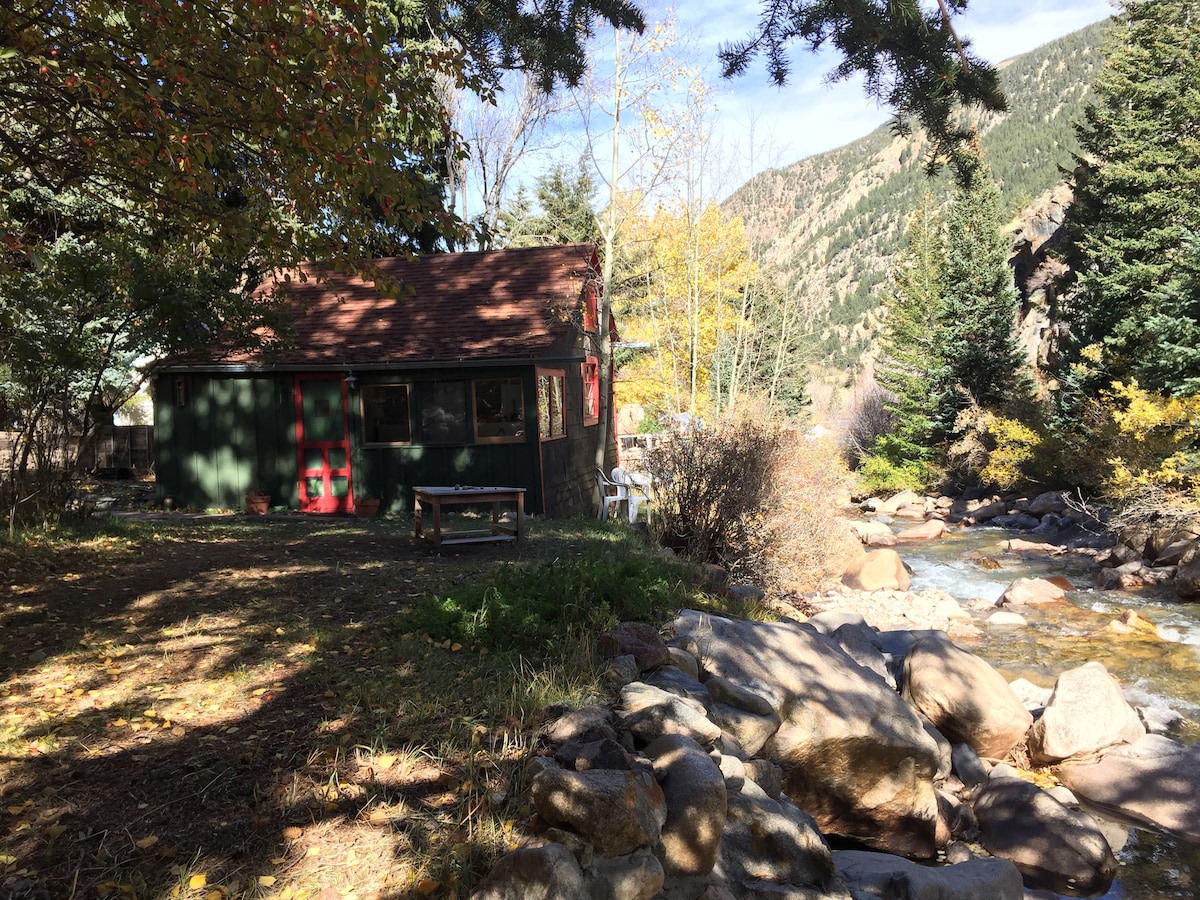 The Cricket- An amazing Tiny House!
The Cricket is a rustic historic cabin in a small neighborhood on Spring Street along side the rushing Clear Creek and nestled among an Aspen grove.
Tiny house hosted by Caroline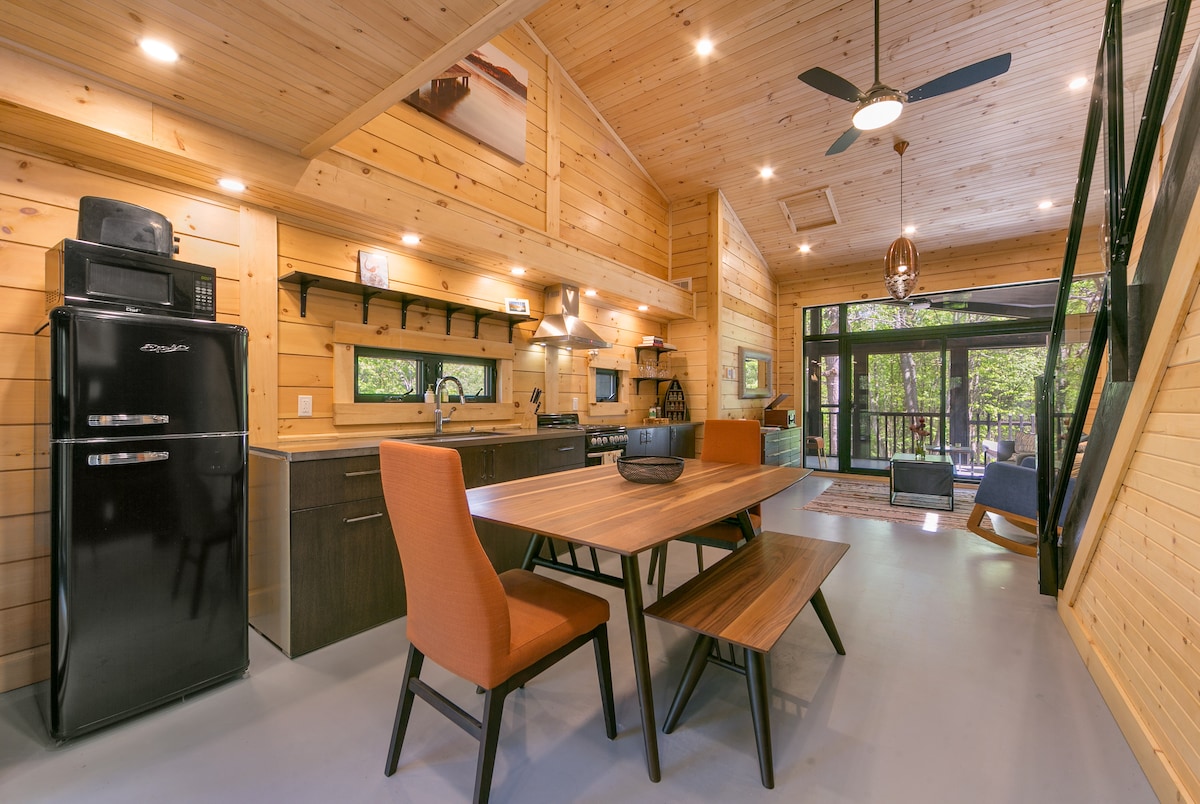 Muskoka's Luxury Tiny House
Serenely situated between Gravenhurst and Bracebridge, Tiny Haus has been custom built by an award winning architect to capture the beauty of the natural surroundings.

In case you missed it in the title, the total area of this house is just 670 square feet. Liked the design? Learn more at Alchemy Architects.