When it comes to quality tiny houses, MitchCraft Tiny Homes of Colorado has it down to a science! They've also become known for customized homes to the owner's specifications and needs like they did with new tiny homeowner, Dennis. His attractive 24-foot tiny house was designed from the trailer up just for him and his beloved pets.
The exterior of his home is wrapped in beautiful wood with metal accents on the sides and roof. Exterior storage was added on the neck of the trailer and plenty of windows were added for natural light inside. And of course, a doggy door was cut into the bright red entry door.
Inside the home, hardwood floors are throughout the house and cedarwood is on several accent walls and lines the ceiling so the home feels welcoming and warm. The cabinets in the kitchen were painted a pretty blue and most of the walls were painted light gray.
The Helm—2-Story Container Home close to Magnolia Market
The kitchen has a full-sized gas cooktop and oven and plenty of storage with cabinets and drawers as well as floating shelves made from iron pipe fittings and wood planks.
Wood countertops give you tons of space for prepping a meal and look great with the hardwood floors and stainless steel appliances.
A compact refrigerator is tucked into a built-in area with large drawers to the right of the fridge and cabinets overhead. You also have a coat rack just inside the entry which is a feature not seen in every tiny house!
Upstairs in the loft, you have a large area for a mattress and the slanted roofline gives extra headroom for moving around.
Dennis's house is perfect for him and he's already living the tiny house dream! If you've been thinking about designing your own dream tiny home, get in touch with these talented builders and see if they can make your dream become a reality!
To learn more about Mitchcraft homes, visit their website at http://mitchcrafttinyhomes.com/about/ and you can also follow them on social media:
in an infinite green oasis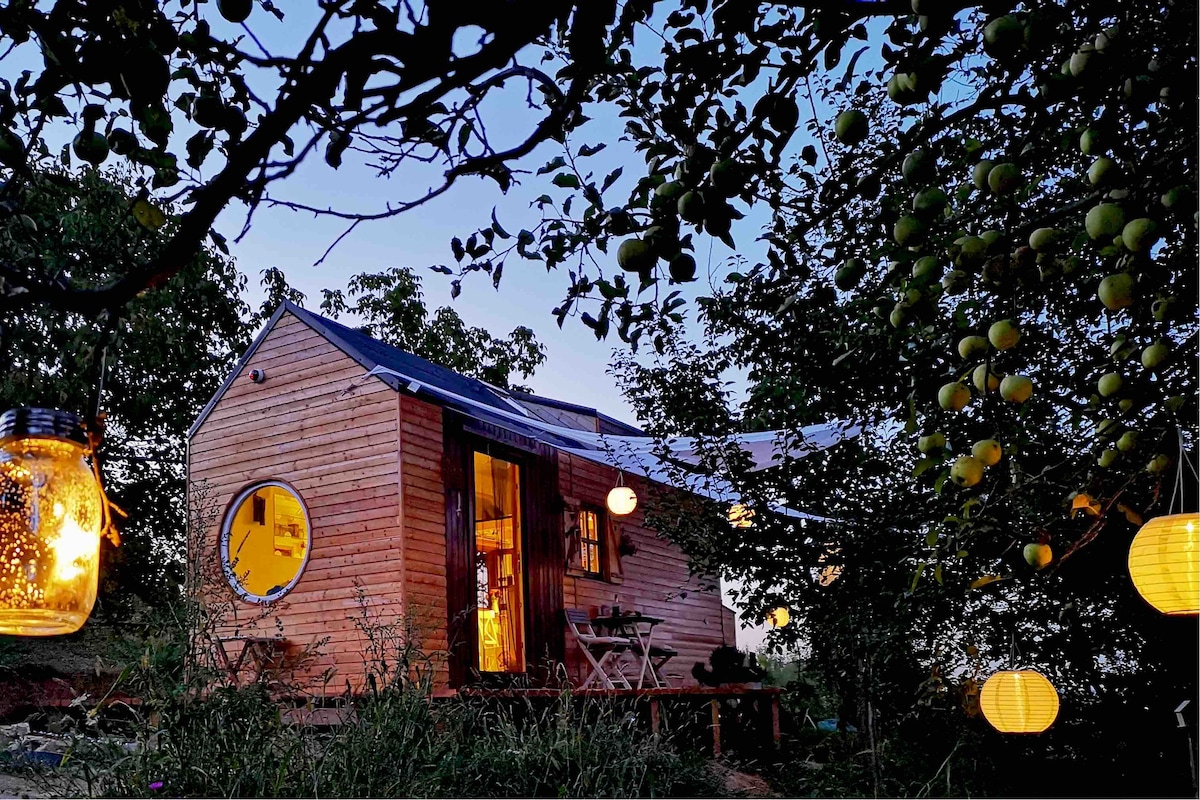 Tiny House on wheels
This is not just another bed you rest in overnight. It is a dazzling experience! Superhost Gabriella will amaze you with her cozy tiny house.
Entire house hosted by Robin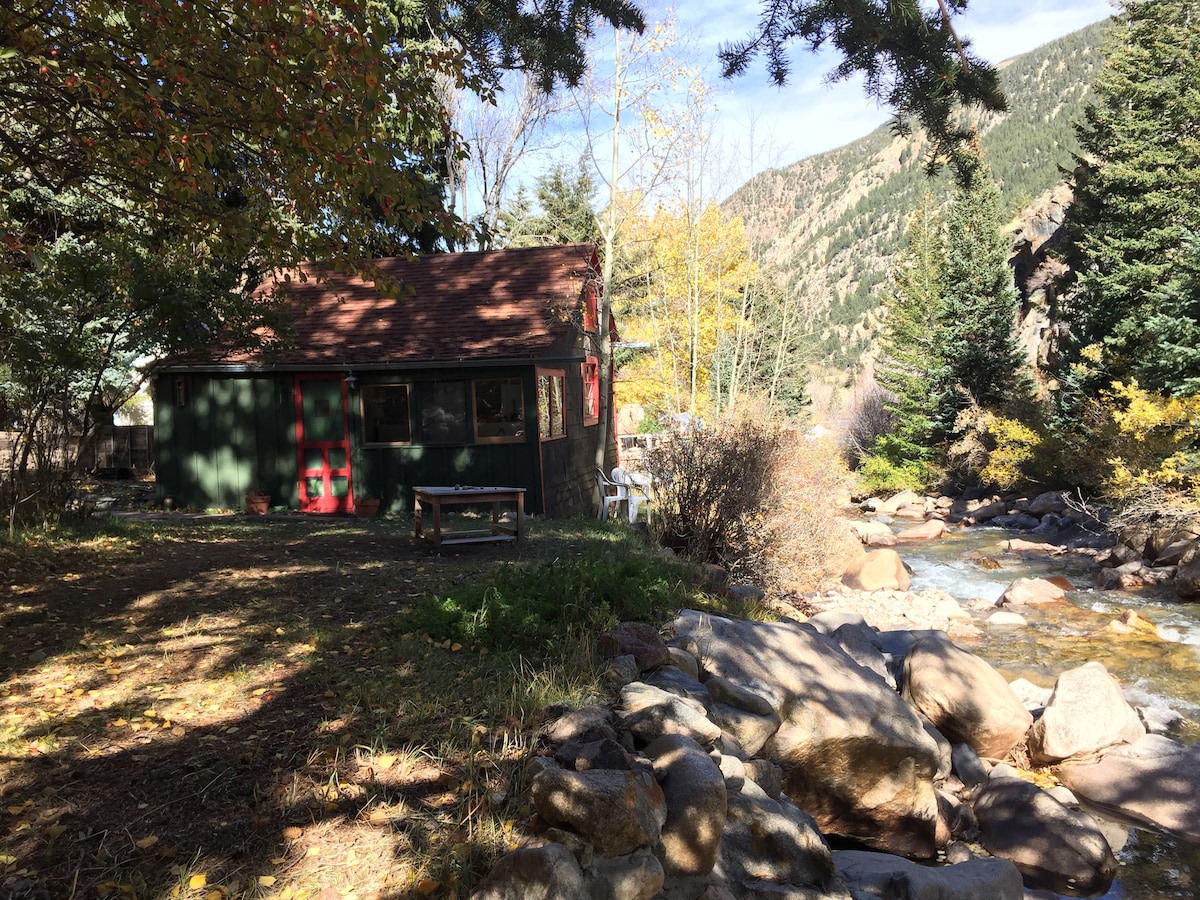 The Cricket- An amazing Tiny House!
The Cricket is a rustic historic cabin in a small neighborhood on Spring Street along side the rushing Clear Creek and nestled among an Aspen grove.
Tiny house hosted by Caroline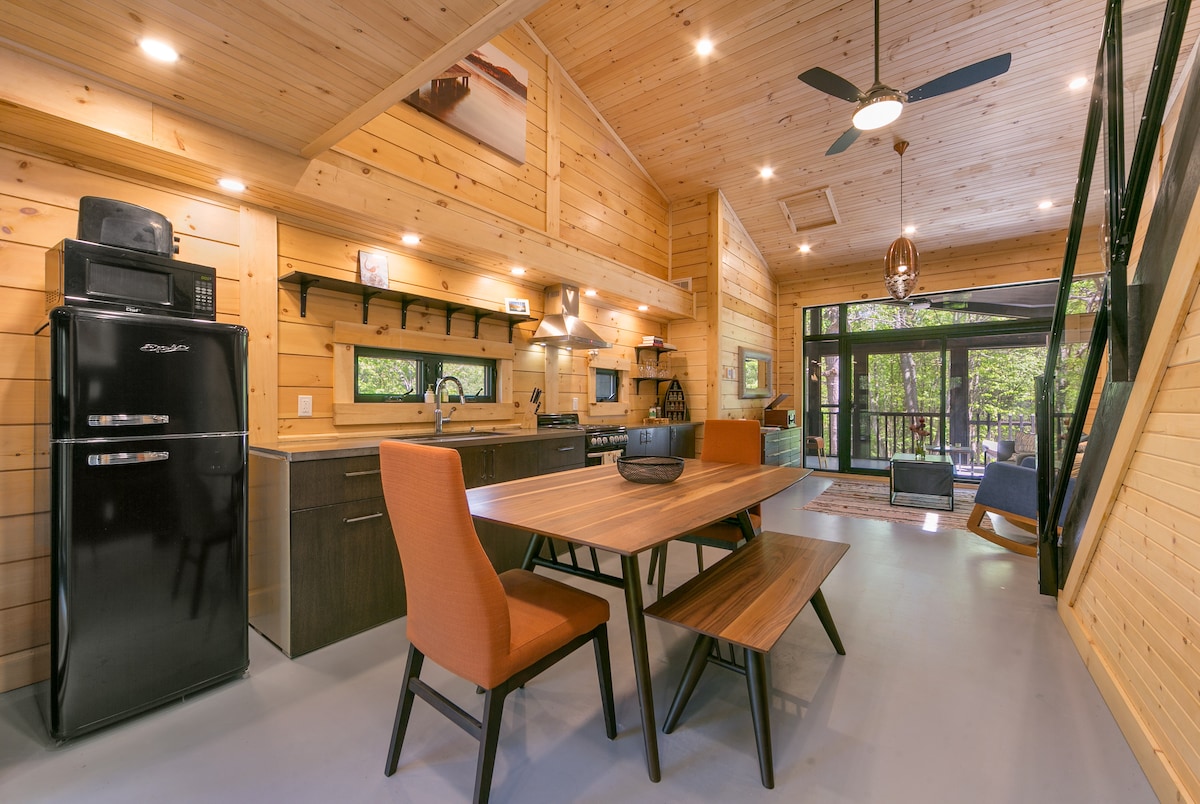 Muskoka's Luxury Tiny House
Serenely situated between Gravenhurst and Bracebridge, Tiny Haus has been custom built by an award winning architect to capture the beauty of the natural surroundings.
Instagram: http://instagram.com/mitchcrafttinyhomes
Facebook: https://www.facebook.com/mitchcrafttiny/?pnref=lhc