Robust Outdoor Brands describes their philosophy for their Podhouses with the motto, "Luxury in its simplicity." That is an apt description of all three of the company's Podhouse products, the Menhir, the Cauma and the Plaun. In this post, I want to show you the Cauma.

The word "Cauma" means "sleeping place." Cauma has enough room to sleep up to three occupants. The design of the home maximizes interior space while connecting the tiny house to the outside world through a glass entrance door and two windows.

The idea is that "you can experience completely new sensations by watching nature from your bed."
The Helm—2-Story Container Home close to Magnolia Market

These little retreats would make perfect cabins for vacation. But if you put one in your own backyard, you would be able to take a mini-vacation anytime you want just by stepping out back.

The door is quite large in proportion to the rest of the structure, so you can imagine how much light and fresh air you could enjoy inside the house. But in case you want more, you can just sit out on the patio.

The archway over the door provides protection from the elements and a bit of shade from the sun.

The sloped roof would do an excellent job shedding rain, hail and snow.
in an infinite green oasis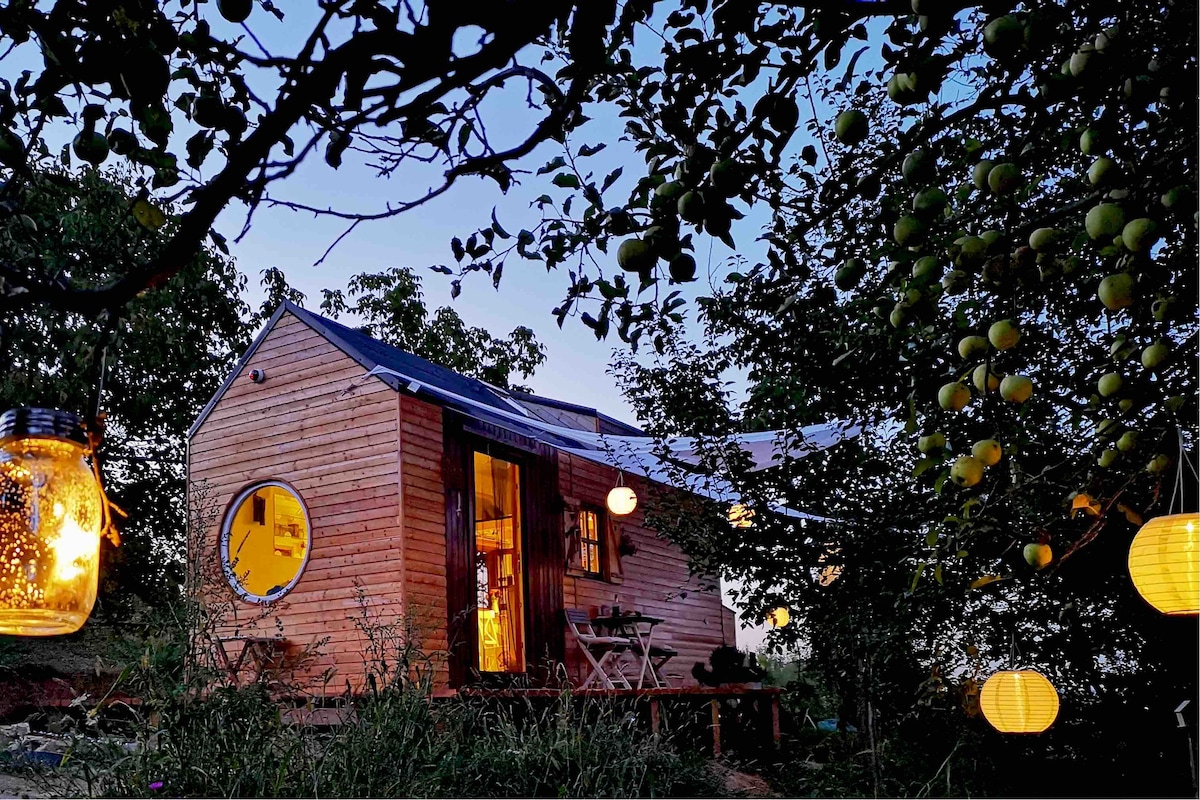 Tiny House on wheels
This is not just another bed you rest in overnight. It is a dazzling experience! Superhost Gabriella will amaze you with her cozy tiny house.
Entire house hosted by Robin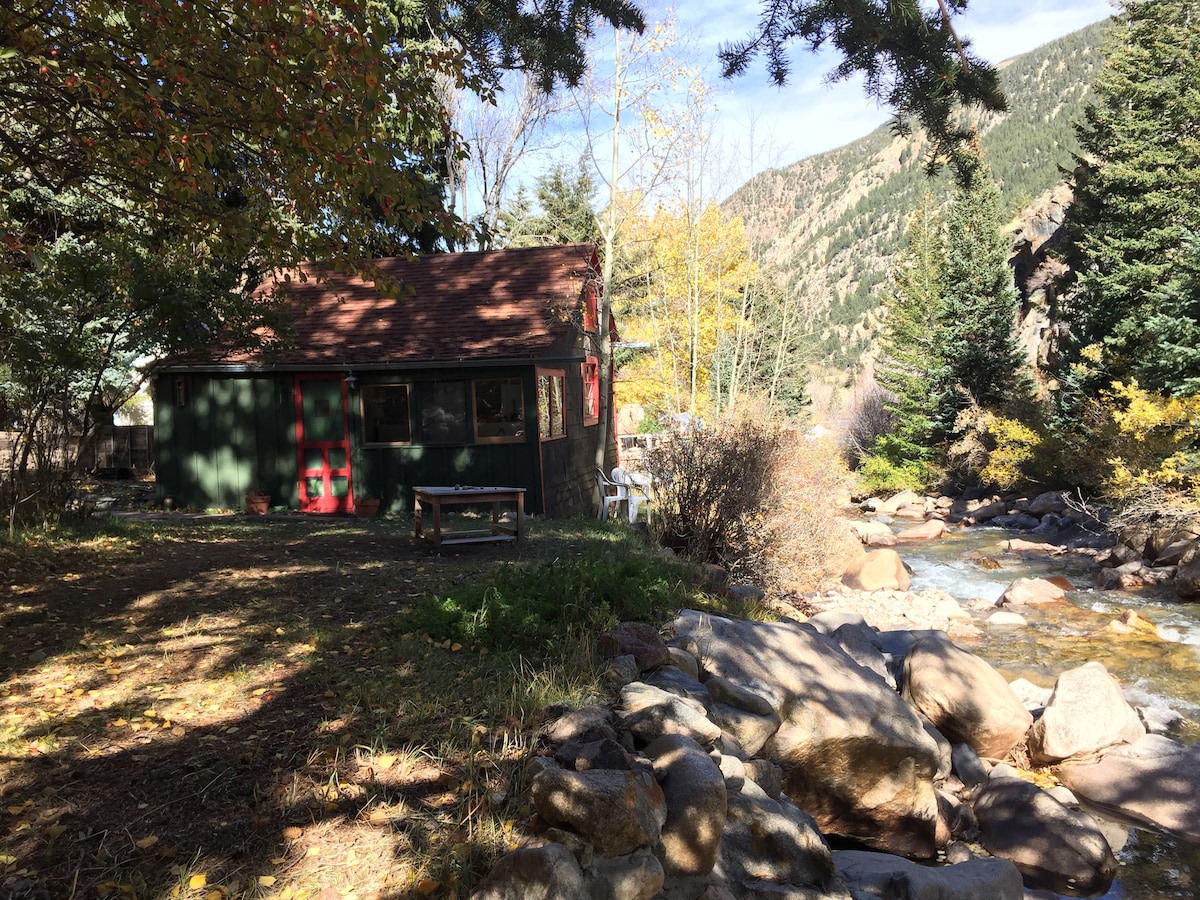 The Cricket- An amazing Tiny House!
The Cricket is a rustic historic cabin in a small neighborhood on Spring Street along side the rushing Clear Creek and nestled among an Aspen grove.
Tiny house hosted by Caroline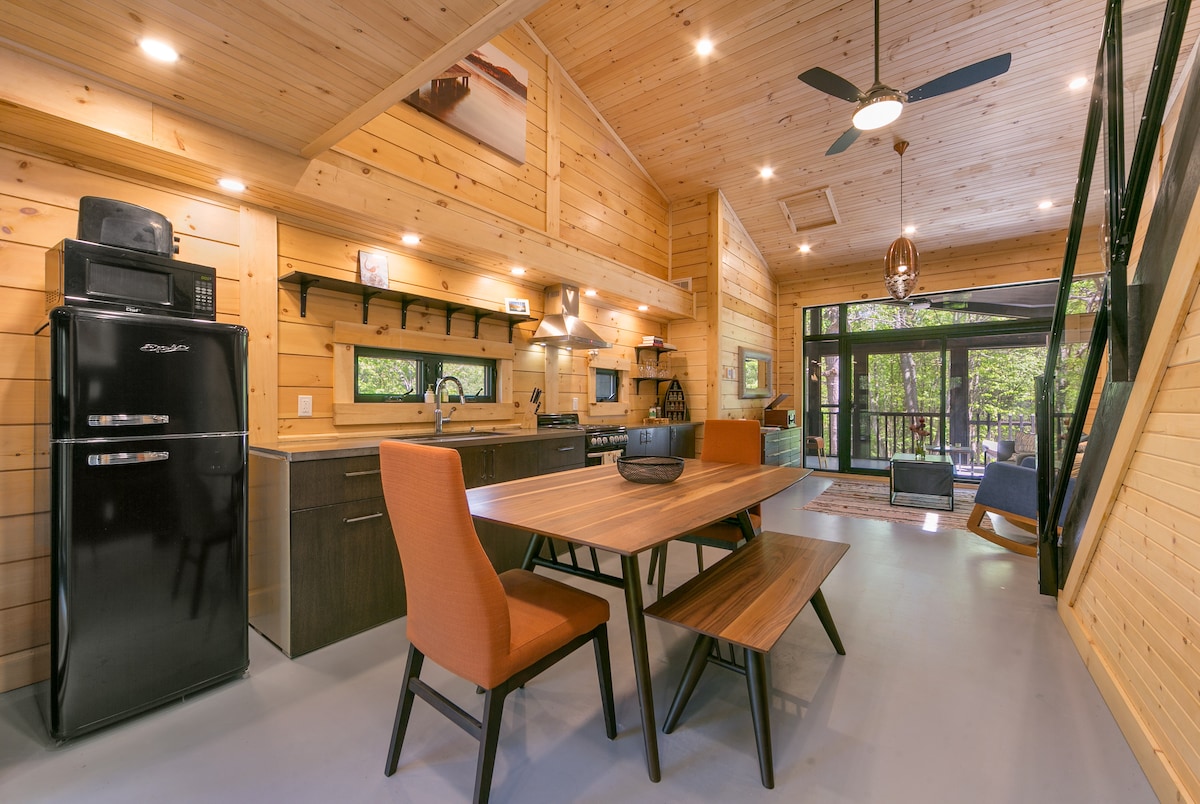 Muskoka's Luxury Tiny House
Serenely situated between Gravenhurst and Bracebridge, Tiny Haus has been custom built by an award winning architect to capture the beauty of the natural surroundings.
If you are enchanted by the Cauma and dream of sleeping with nature outside your door, you can check out a brochure or you can visit the website to read the FAQ or contact the company to commission your own.