Sometimes when it comes to tiny houses, they can all start looking the same. That's definitely not the case with the Caravan by Wohnwagon builders out of Austria! This home has curves in all the right places and is made to be totally self-sufficient! The entire home is built to be as environmentally-friendly as possible using local sources and beautiful wood siding on the exterior.
The Caravan has beautiful elements throughout the home that add charm like the round windows and curved walls. Architectural features like this keep the home from feeling stale.
A dining and office area is off the living room with a tall closet for storage next to one of the many round windows in the home. The kitchen is just around the corner with its large wood burning stove.
The Helm—2-Story Container Home close to Magnolia Market
The kitchen has white cabinets with butcher block countertops and compact appliances.
We love how the windows add fun character everywhere they pop up!
The home's bathroom is in one of the curves of the home giving the shower a curved wall which is accented here by beautiful stones with glass doors.
The Caravan home is all about sustainability so you can even choose to add a "green" roof to your home and raise herbs on top of your home!
Solar panels provide the home with electricity to power the lights and appliances.
in an infinite green oasis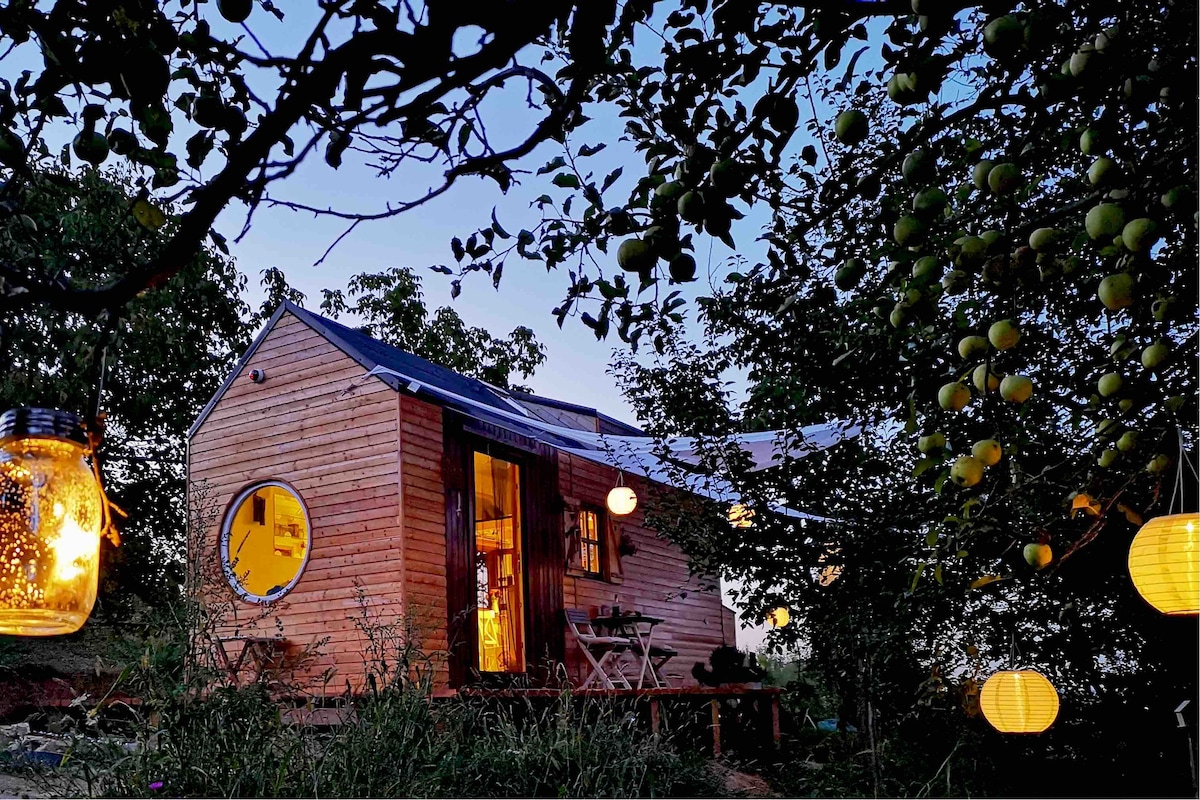 Tiny House on wheels
This is not just another bed you rest in overnight. It is a dazzling experience! Superhost Gabriella will amaze you with her cozy tiny house.
Entire house hosted by Robin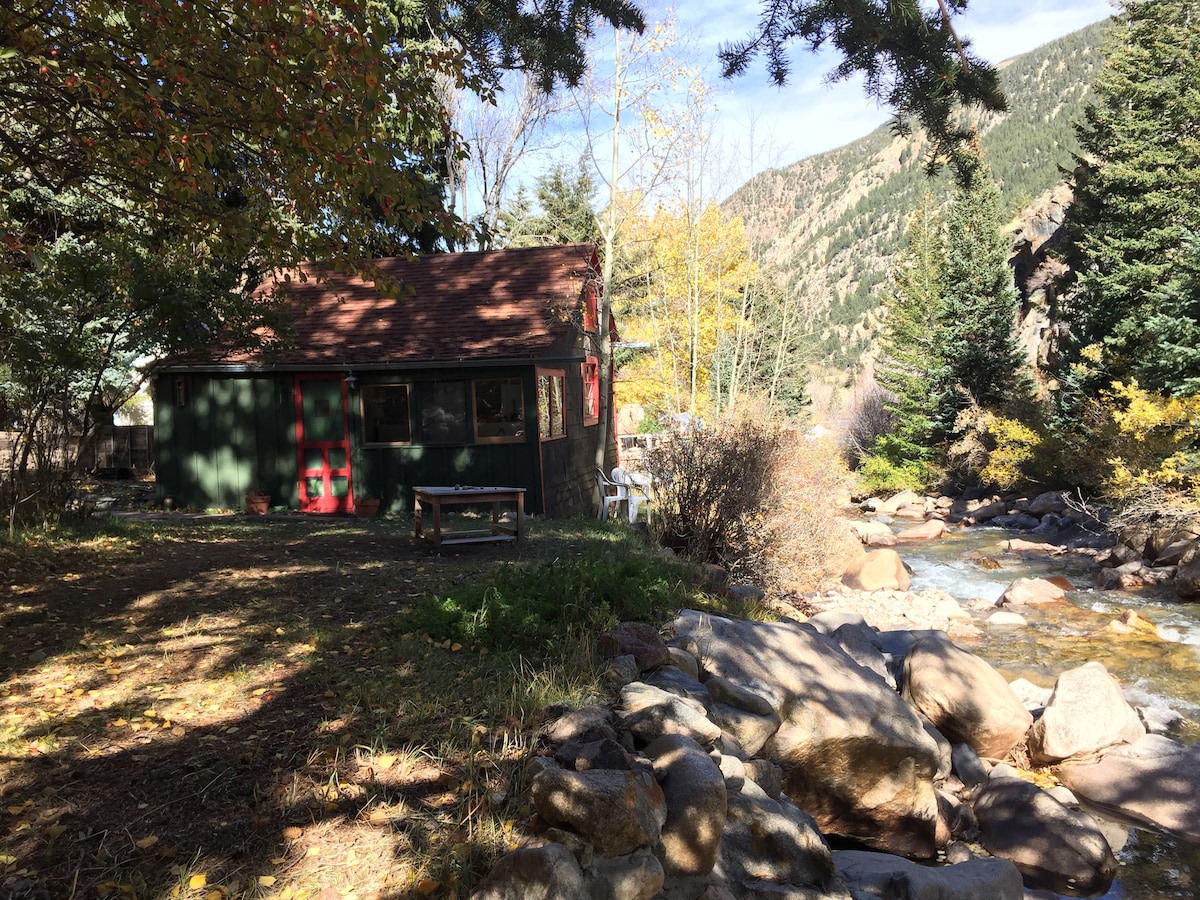 The Cricket- An amazing Tiny House!
The Cricket is a rustic historic cabin in a small neighborhood on Spring Street along side the rushing Clear Creek and nestled among an Aspen grove.
Tiny house hosted by Caroline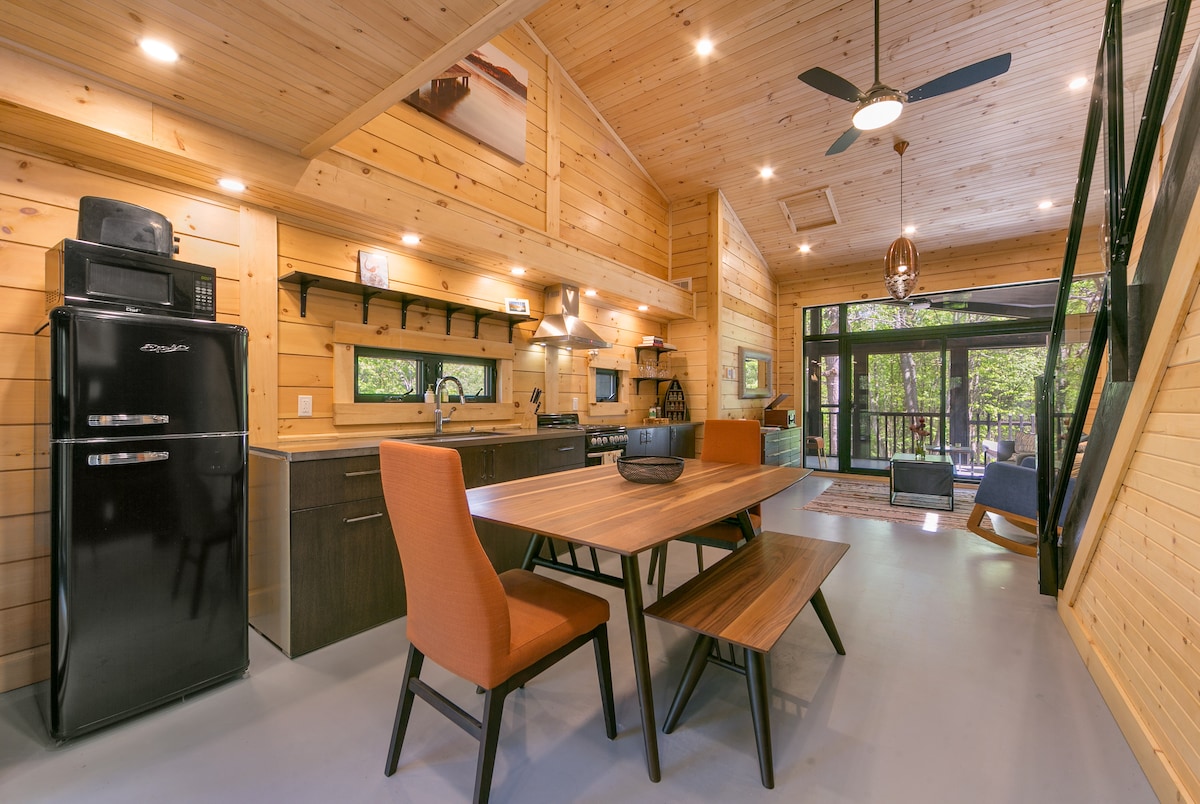 Muskoka's Luxury Tiny House
Serenely situated between Gravenhurst and Bracebridge, Tiny Haus has been custom built by an award winning architect to capture the beauty of the natural surroundings.
If you're looking to be off-grid in a unique home, the Caravan may be a good fit for you! Now you just have to worry about getting back from Austria…
You can learn more about the Caravan and the builders behind it at https://www.wohnwagon.at/.