Joseph Dupuis of Ottawa, Canada took three unassuming shipping containers and turned them into a beautiful 355 square foot house. The containers cost $3,400 each and the end result is nothing short of spectacular!
The floor plan is completely open making the home feel expansive and airy. The neutral color scheme and hardwood floors throughout make the space flow nicely without being broken up visually. The bathroom is also open to the rest of the home including the frosted shower stall so this home isn't built for privacy!
On one end of the home, you have the large living room complete with a wood-burning fireplace and plenty of room for a large couch and furniture. The owner uses one wall as storage for his chopped wood so he doesn't have to brave the elements to stay warm.
The Helm—2-Story Container Home close to Magnolia Market
The middle container serves as a dining room and kitchen combo with a small kitchen area against the back wall and a glass dining table. Choosing a glass top table in tiny homes is a smart choice as it doesn't take up as much visual space. The wall of windows and double doors adds tons of natural light to the home eliminating the need for windows to be cut in the metal exterior.
The owner still has plenty of room to add more furniture or storage or he can keep it minimalistic as it is for a simple look.
When the owner is away, he simply closes the containers and rests assured that his home is safe and secure in his absence. We think his layout is genius and proves that it doesn't take much to turn these simple containers into cozy homes.
The total costs for finishing this house was approximately $20000.
in an infinite green oasis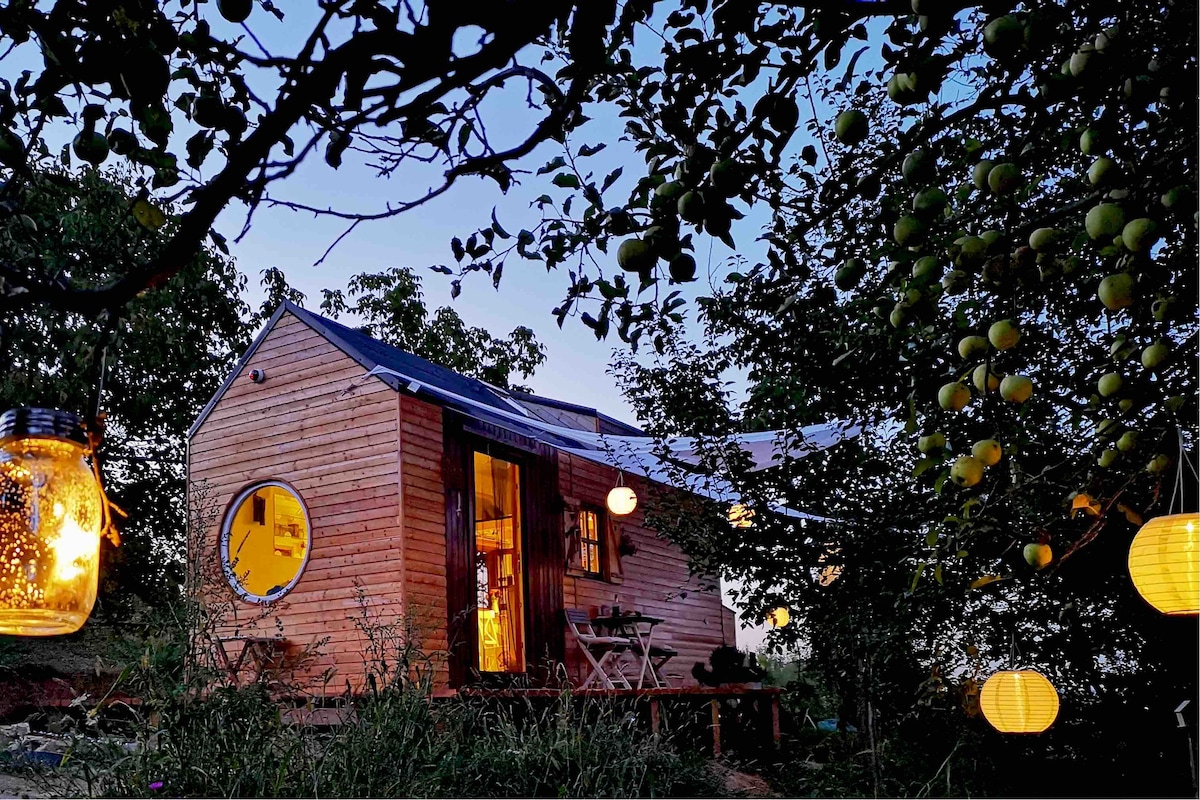 Tiny House on wheels
This is not just another bed you rest in overnight. It is a dazzling experience! Superhost Gabriella will amaze you with her cozy tiny house.
Entire house hosted by Robin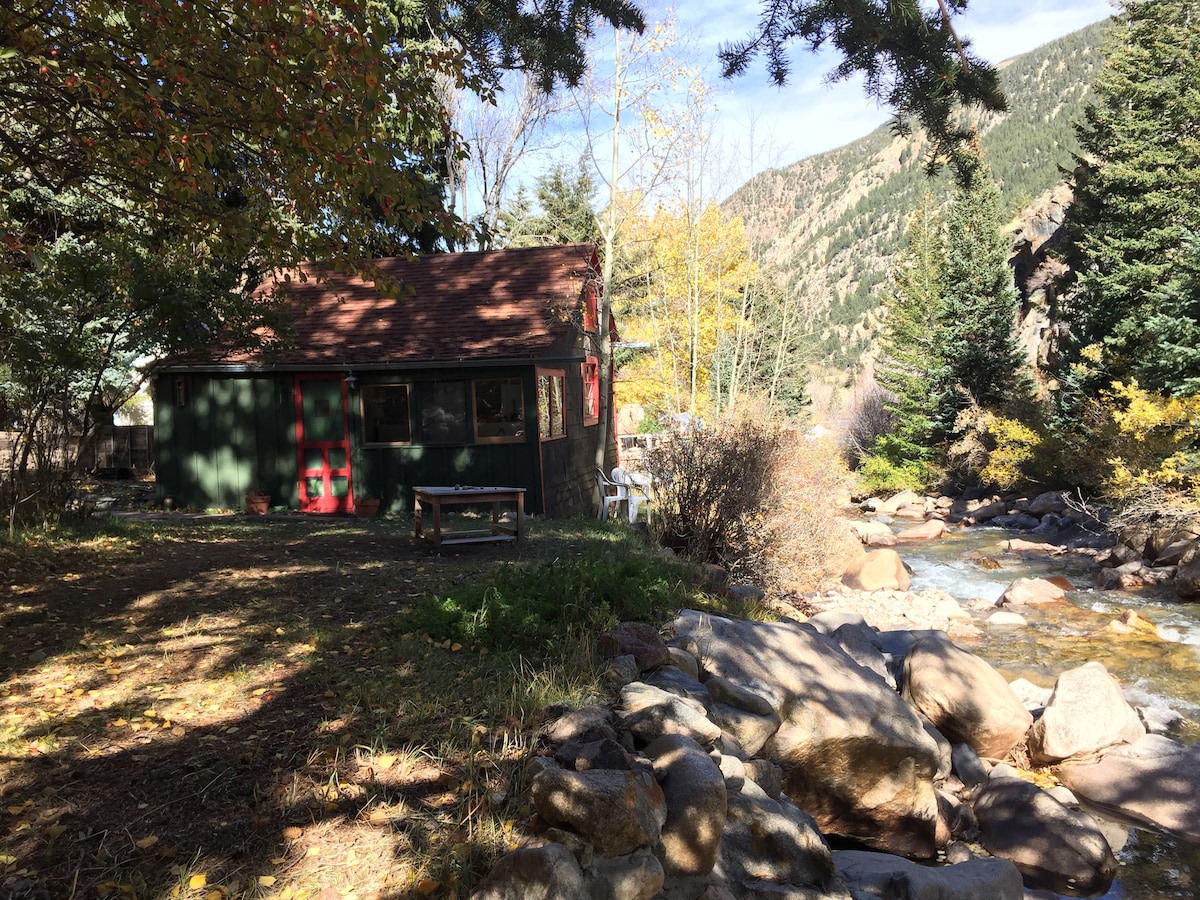 The Cricket- An amazing Tiny House!
The Cricket is a rustic historic cabin in a small neighborhood on Spring Street along side the rushing Clear Creek and nestled among an Aspen grove.
Tiny house hosted by Caroline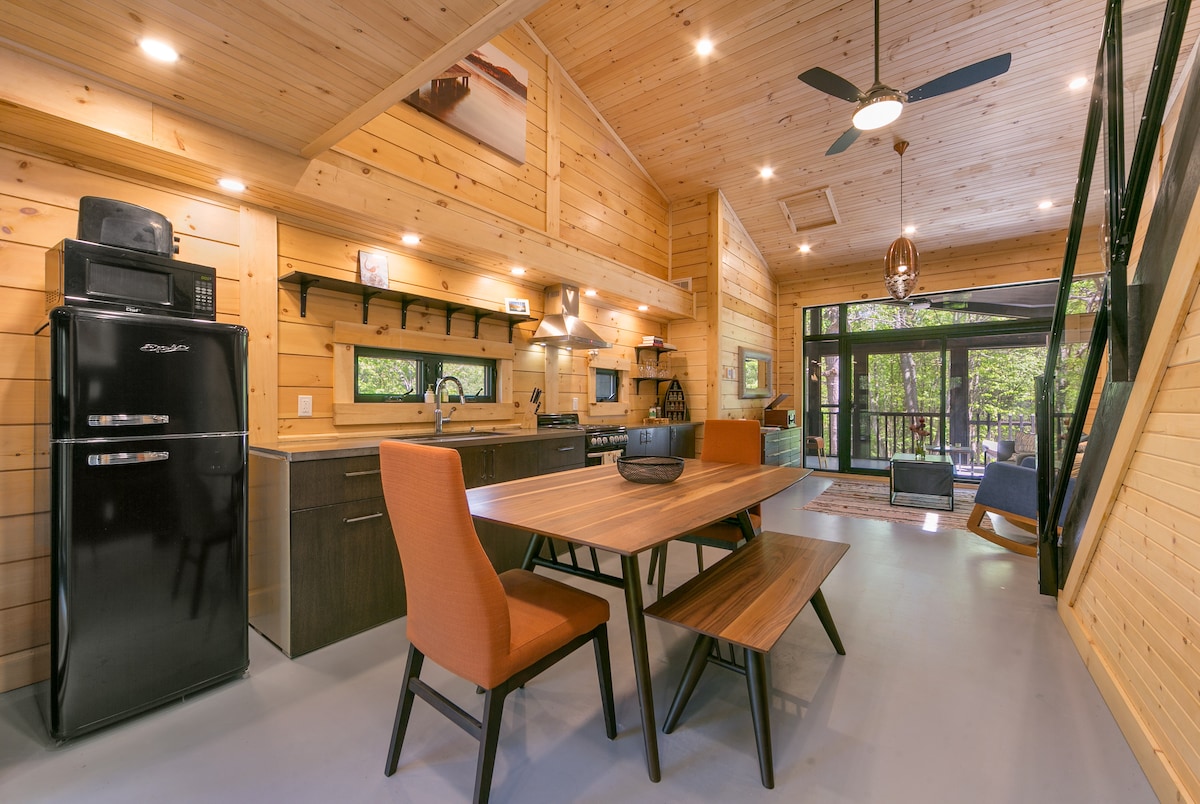 Muskoka's Luxury Tiny House
Serenely situated between Gravenhurst and Bracebridge, Tiny Haus has been custom built by an award winning architect to capture the beauty of the natural surroundings.
Photos by https://www.instagram.com/drekisath/.