If you want to live in a tiny log cabin, one option you have is to build one yourself. If you have the skills, this can save you a lot of money. This log cabin kit allows you to build a one-bedroom home featuring Amish construction and design for just $15,150.

The completed cabin measures 12' x 24', and features a 6' porch with an awning. It includes a bedroom, bathroom, loft, and closet.

It is easy to imagine steeping inside and hanging up your coat next to the door, ready to get cozy in your log cabin.
The Helm—2-Story Container Home close to Magnolia Market

The cabin is small enough that it is easy to imagine that a space heater would be all you need to stay comfortable in the living room or the bedroom.

Speaking of the bedroom, here it is. It looks like it might only be large enough for a twin size bed, but it is hard to be sure from this photo.

Here you can see the door connecting the living room to the bedroom.

Finally, here is the small bathroom which includes a sink and a flush toilet. It is unclear whether there is a shower or not.
It does seem like hypothetically, you could actually construct a couple of these cabins if you wanted to add more rooms onto the home. The company that makes this log cabin kit also offers three additional sizes, so that is another option if you are looking for more space.
in an infinite green oasis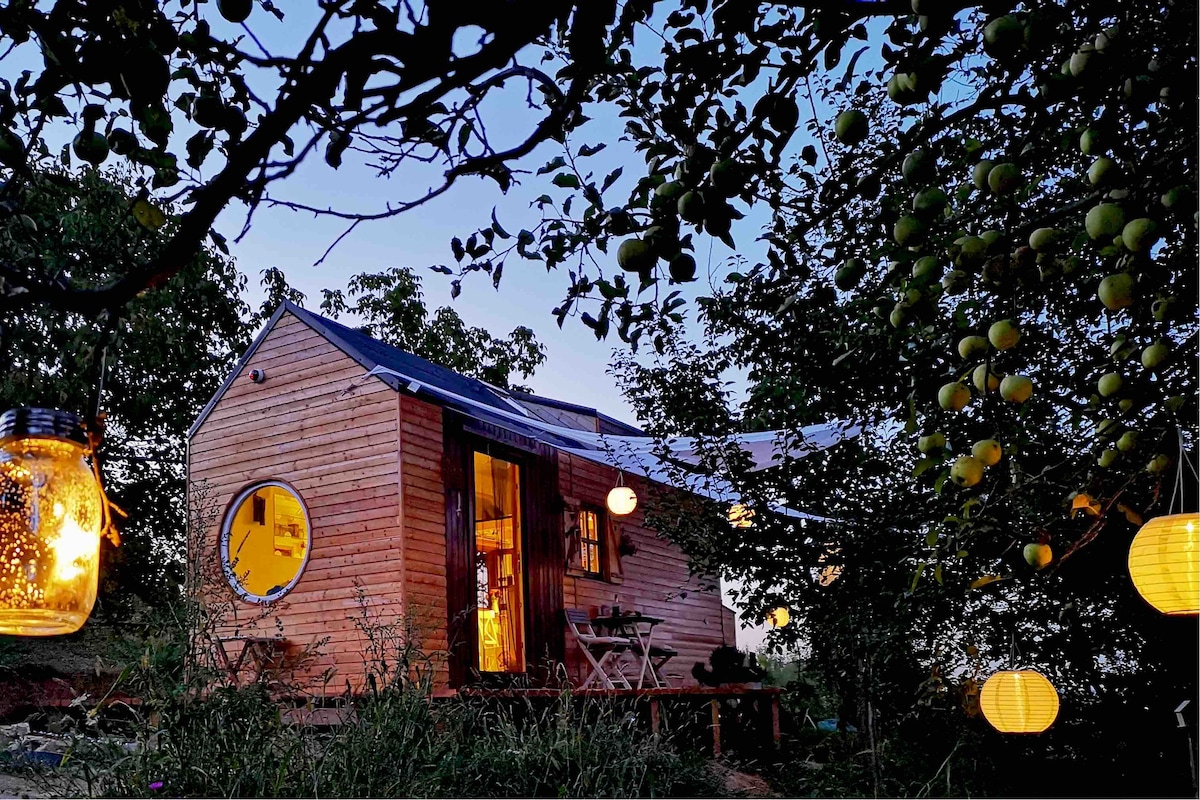 Tiny House on wheels
This is not just another bed you rest in overnight. It is a dazzling experience! Superhost Gabriella will amaze you with her cozy tiny house.
Entire house hosted by Robin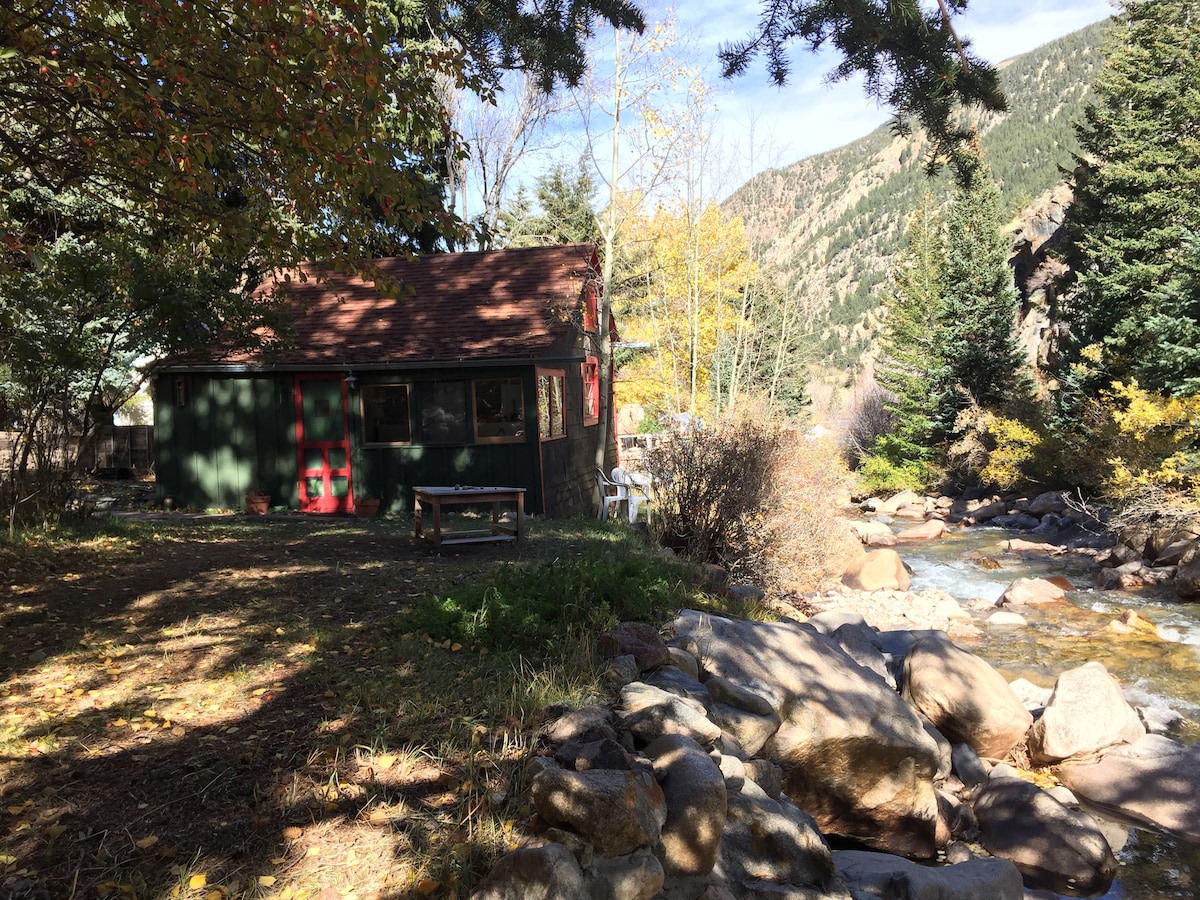 The Cricket- An amazing Tiny House!
The Cricket is a rustic historic cabin in a small neighborhood on Spring Street along side the rushing Clear Creek and nestled among an Aspen grove.
Tiny house hosted by Caroline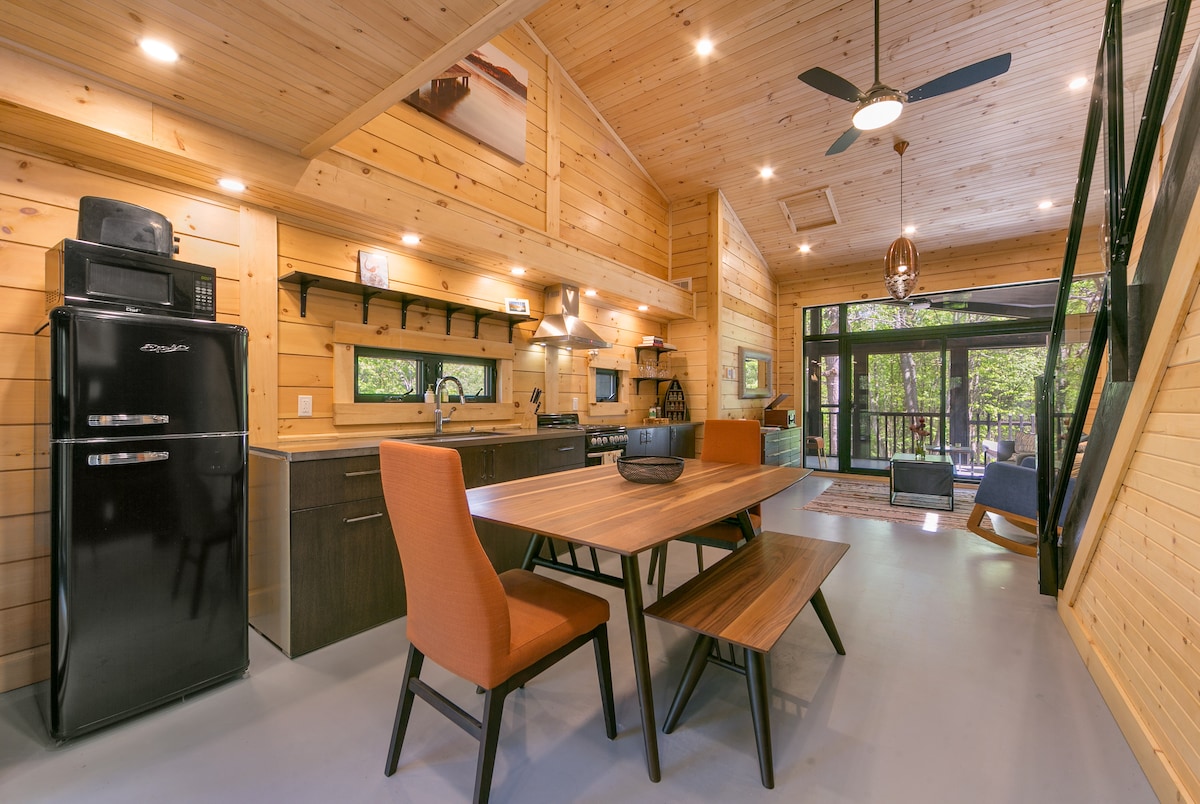 Muskoka's Luxury Tiny House
Serenely situated between Gravenhurst and Bracebridge, Tiny Haus has been custom built by an award winning architect to capture the beauty of the natural surroundings.
If you would like to learn more about this economical log cabin kit, you can contact the seller here.