If you are looking for a great all-around resource on homesteading and tiny house design, it is hard to beat the Homestead Honey blog. This blog is run by Teri, who together with husband Brian, decided to build an off-the-grid tiny house from the ground up. And let me tell you … it is the very definition of rustic country charm.

There is a lot to love here, but what really grabs me is the solar panel—or what I should say doesn't grab me. What do I mean by that? Well, normally something as obviously modern as a solar panel would really clash with a rustic homestead like this. But the way that it has been raised up on those rustic timbers and functions as an awning for the porch, it fits right in, to the point where you can totally miss the fact that it is a solar panel at a quick glance.

Originally the couple had planned to construct the tiny house to serve as a guest house or an office. But after it was finished, they realized they were out of money (building a tiny house can be more expensive than a lot of first-time builders expect). Not only that, but Teri and Brian ended up falling in love with the idea of living in the house full-time. So they decided to do just that.
The Helm—2-Story Container Home close to Magnolia Market
The couple have recorded a video tour of the living room and bedroom, which you can watch below.
Since completing the house, Teri has compiled a number of posts on her website which delve deep into a number of different aspects of tiny house living—everything from the construction process on her home to the cost of tiny house building to what it is like to live in a tiny house with children.
in an infinite green oasis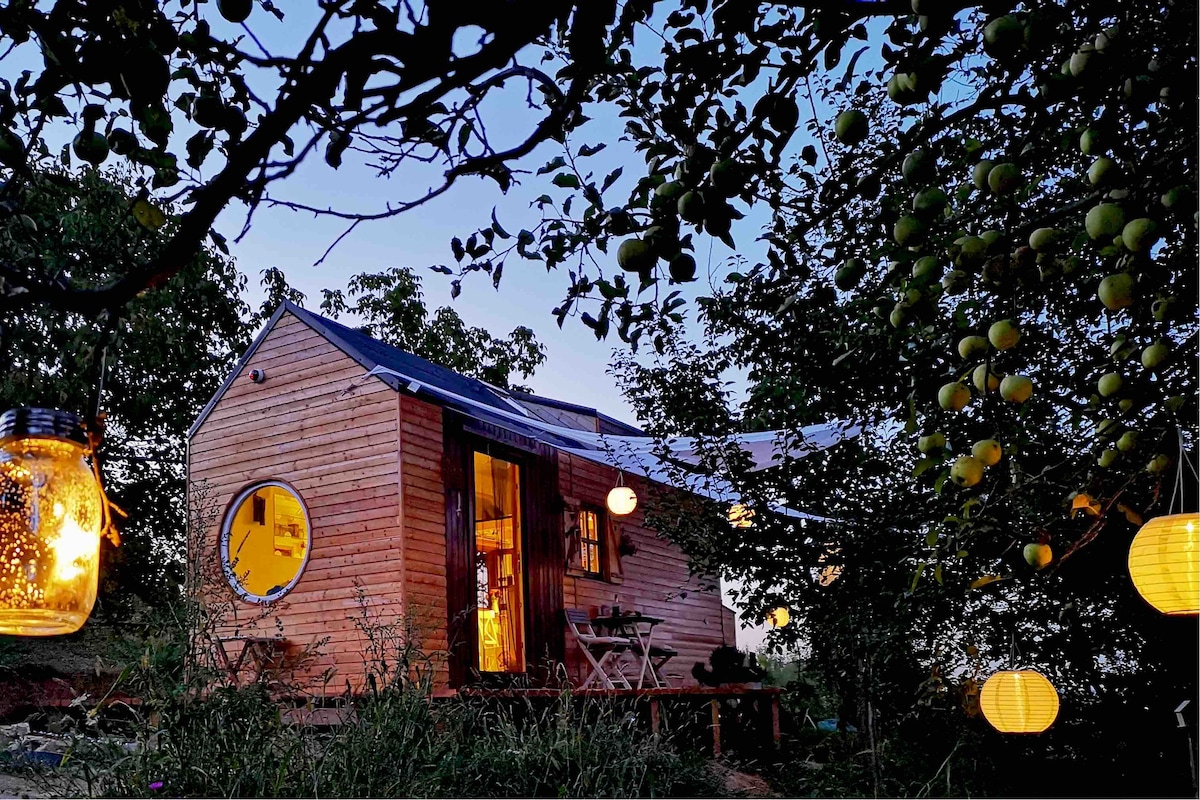 Tiny House on wheels
This is not just another bed you rest in overnight. It is a dazzling experience! Superhost Gabriella will amaze you with her cozy tiny house.
Entire house hosted by Robin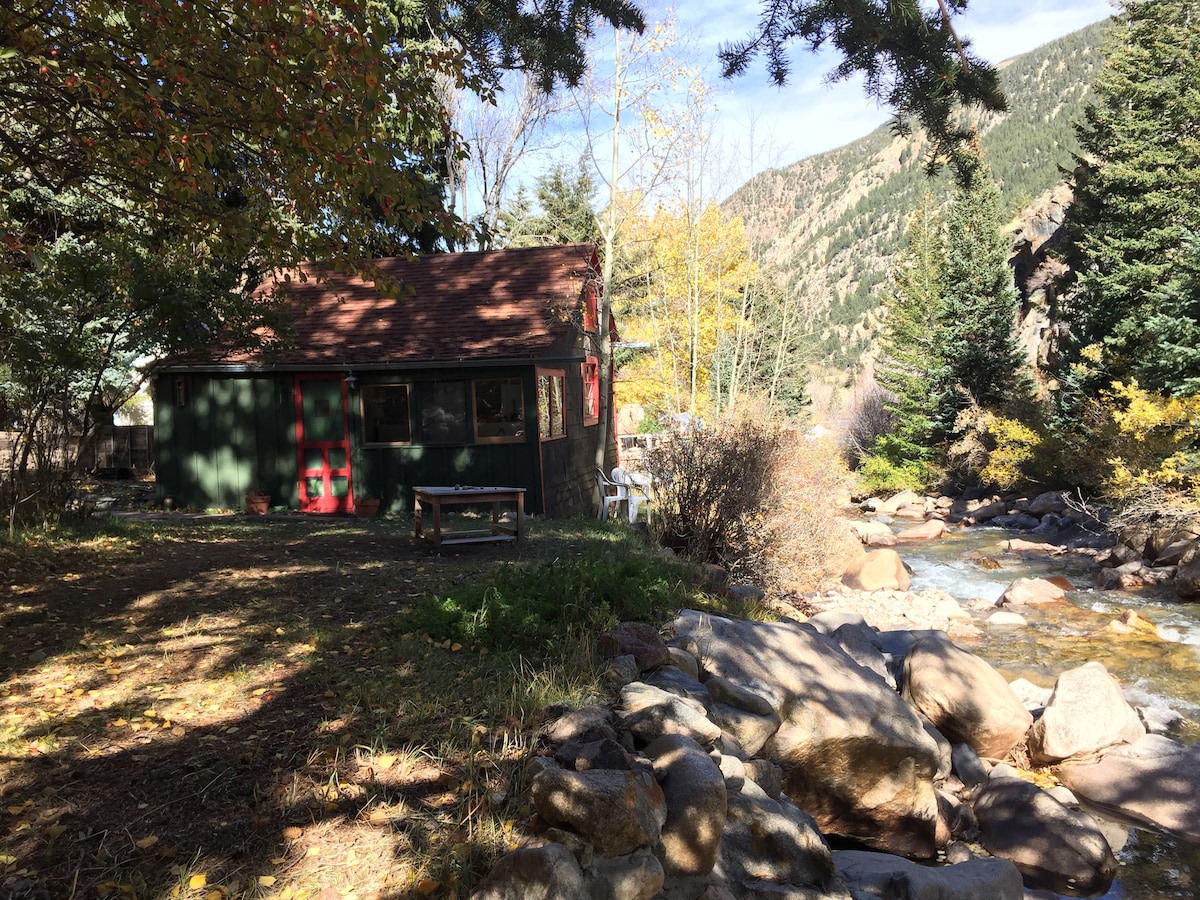 The Cricket- An amazing Tiny House!
The Cricket is a rustic historic cabin in a small neighborhood on Spring Street along side the rushing Clear Creek and nestled among an Aspen grove.
Tiny house hosted by Caroline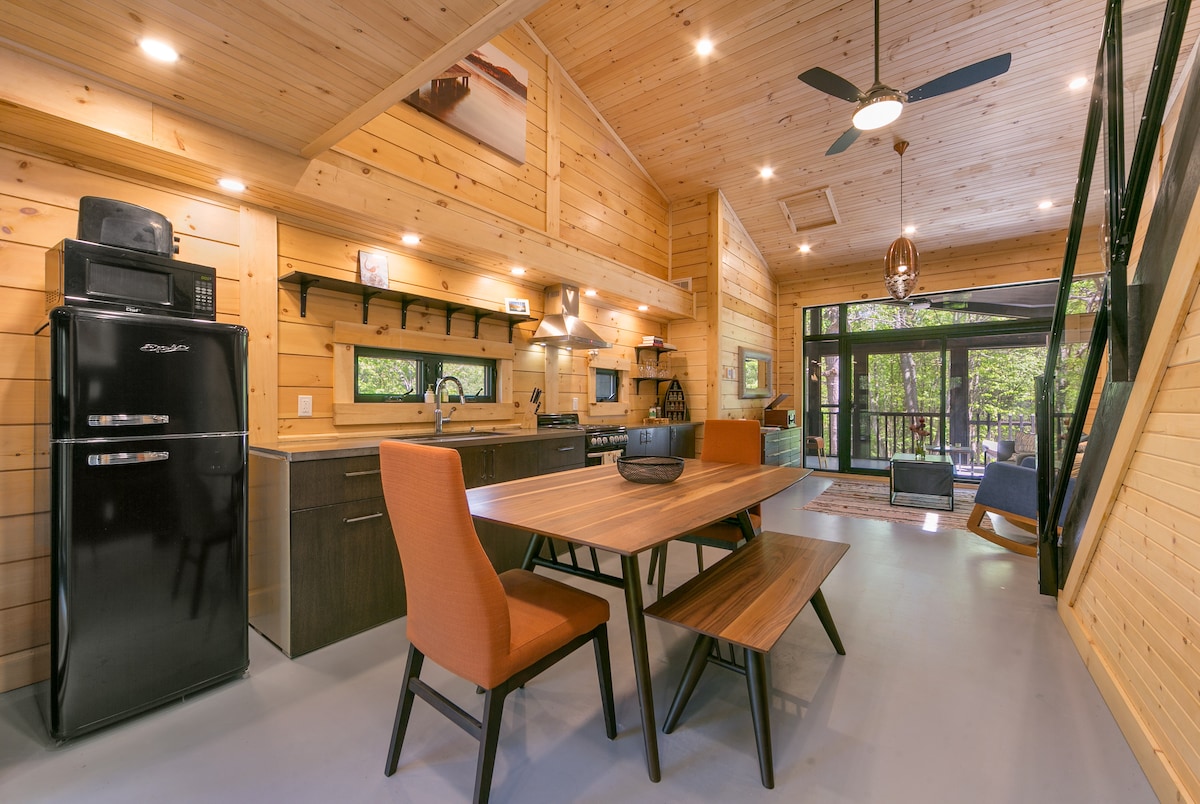 Muskoka's Luxury Tiny House
Serenely situated between Gravenhurst and Bracebridge, Tiny Haus has been custom built by an award winning architect to capture the beauty of the natural surroundings.

You can locate all of these posts right here. Definitely check them out if you have any interest in constructing your own tiny house. This is a great in-depth and realistic look at what you can expect as you undertake your own homesteading journey!