Cubica Architects in Costa Rica have started a new movement in their community with the purpose of providing sustainable and efficient housing to those less fortunate. Their method of achieving that goal is by repurposing shipping containers into fully functional 160 square foot modern homes.
The homes are surprisingly modern and sleek with unexpected amenities like a rooftop deck and huge porches.
This model is called the Cubic and it's their first attempt at providing the means to an environmentally conscious lifestyle.
Inside, the house has everything you could need including a fully equipped kitchen with tons of cabinets for storage, a mini fridge, cooktop, and microwave.
The Helm—2-Story Container Home close to Magnolia Market
The dining table can be folded down from the wall and has room for four people to comfortably share a meal together. When not needed, the table folds back up giving you ample floor space.
The same wall can also be folded down to form a large murphy bed!
The dining area then becomes a large bedroom with a great room out the wall of windows and sliding doors.
Towards the back of the home, there are two bunk beds for additional guests as well as a bathroom.
A slim sink looks modern and stylish without taking up too much room.
The designers worked hard to design a floor plan that takes advantage of every inch in the shipping container. We think it's a great tiny house plan!
in an infinite green oasis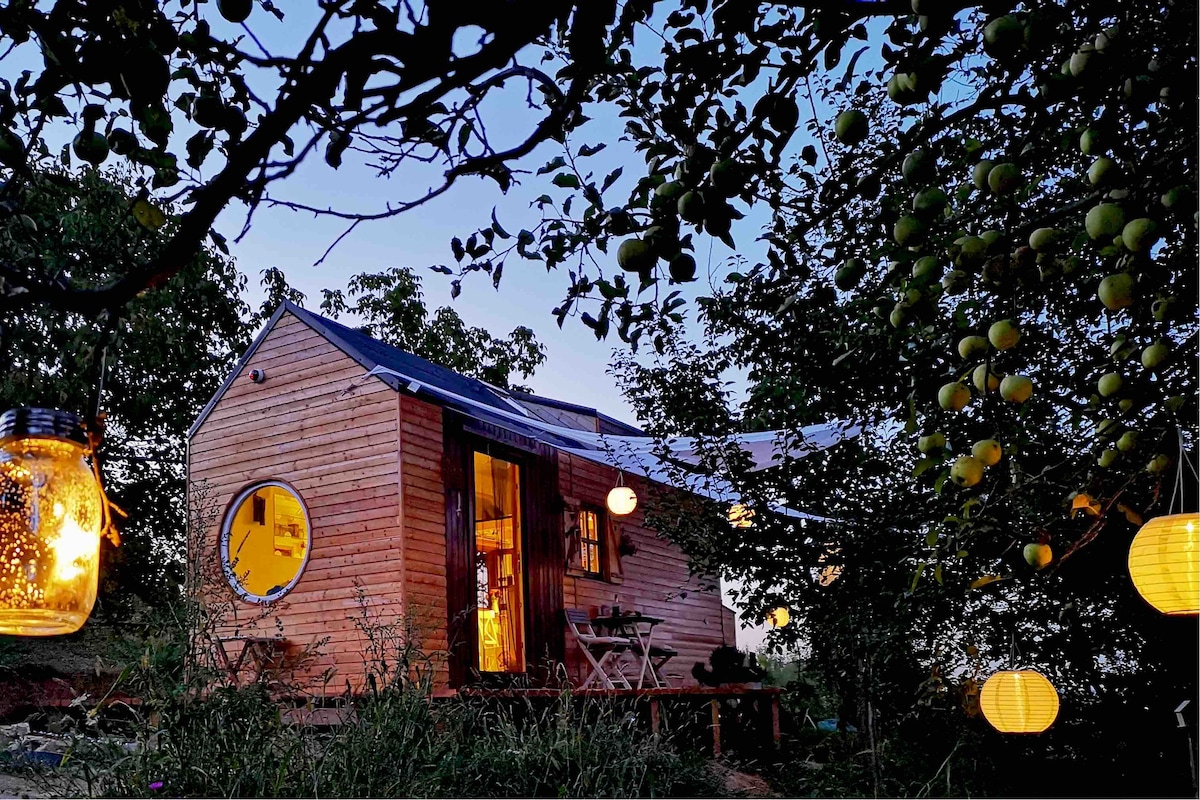 Tiny House on wheels
This is not just another bed you rest in overnight. It is a dazzling experience! Superhost Gabriella will amaze you with her cozy tiny house.
Entire house hosted by Robin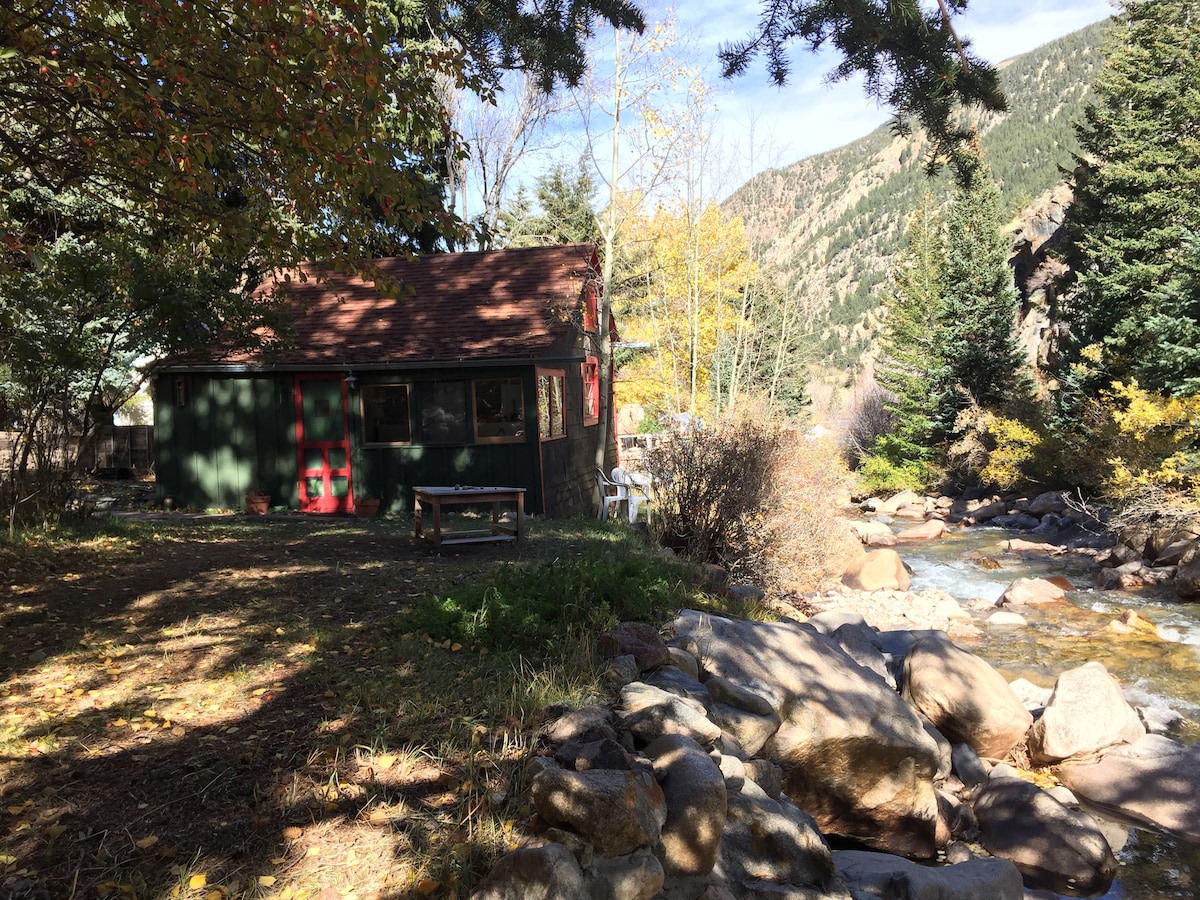 The Cricket- An amazing Tiny House!
The Cricket is a rustic historic cabin in a small neighborhood on Spring Street along side the rushing Clear Creek and nestled among an Aspen grove.
Tiny house hosted by Caroline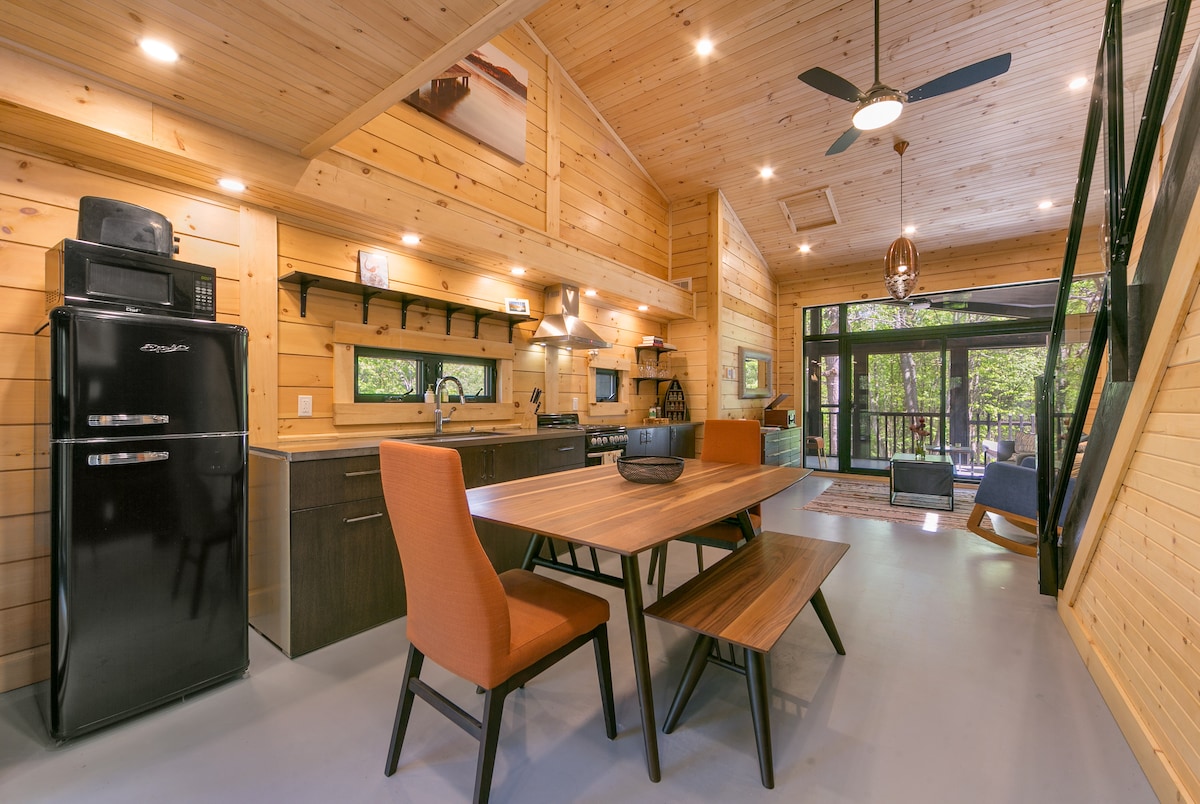 Muskoka's Luxury Tiny House
Serenely situated between Gravenhurst and Bracebridge, Tiny Haus has been custom built by an award winning architect to capture the beauty of the natural surroundings.
If you'd like to learn more about the design company and their initiative in Costa Rica, visit their website at http://cubica.tiltupsa.com/. You can also follow them on Facebook at http://www.facebook.com/cubicacr.