Backcountry Containers is a small business based out of Needville, Texas with a passion for designing custom shipping container homes for their customers. Their creations have been used for hunting camps, retreats, and primary residences with a large range of possible configurations and customizations. One of their latest models caught the attention of HGTV and it's easy to see why with its massive rooftop deck and stylish interior. Take a look at the Rustic Retreat XL.
The bright red exterior of the house is offset by sealed wood accents and custom shutters. A staircase leads you up to the extra-long rooftop deck which is the perfect setting for a line of rocking chairs and evenings with friends.
Inside, the home is surprisingly posh and stylish with white shiplap walls, weathered hardwood floors, and tongue-and-groove ceilings. These homes can be configured to meet your needs but this one has a totally open floor plan with a bathroom in the back.
The Helm—2-Story Container Home close to Magnolia Market
The kitchen is L-shaped with a wood countertop and bright blue cabinets below. Open shelving is mounted to the wall over the sink and stove and you also have a full-sized refrigerator.
A sliding barn door leads you to the bathroom which is spacious and nicely designed with a long wood countertop and vessel sink. Across from the sink is a tiled shower and toilet.
Back in the main area of the house, the sleeping area is next to the couch with a full-sized bed nestled into a corner across from a wall-mounted TV. Behind the bedroom is a laundry room with a combo washing and drying machine and a long counter for folding clothes.
These containers can be configured with two private bedrooms, a designated ATV storage area, or any other floor plan that you think of! Contact the team at Backcountry Containers by visiting their website at https://www.backcountrycontainers.com/.
You can also follow them on social media at:
Facebook: https://www.facebook.com/backcountrycontainers/
Twitter: https://twitter.com/BC_Containers
in an infinite green oasis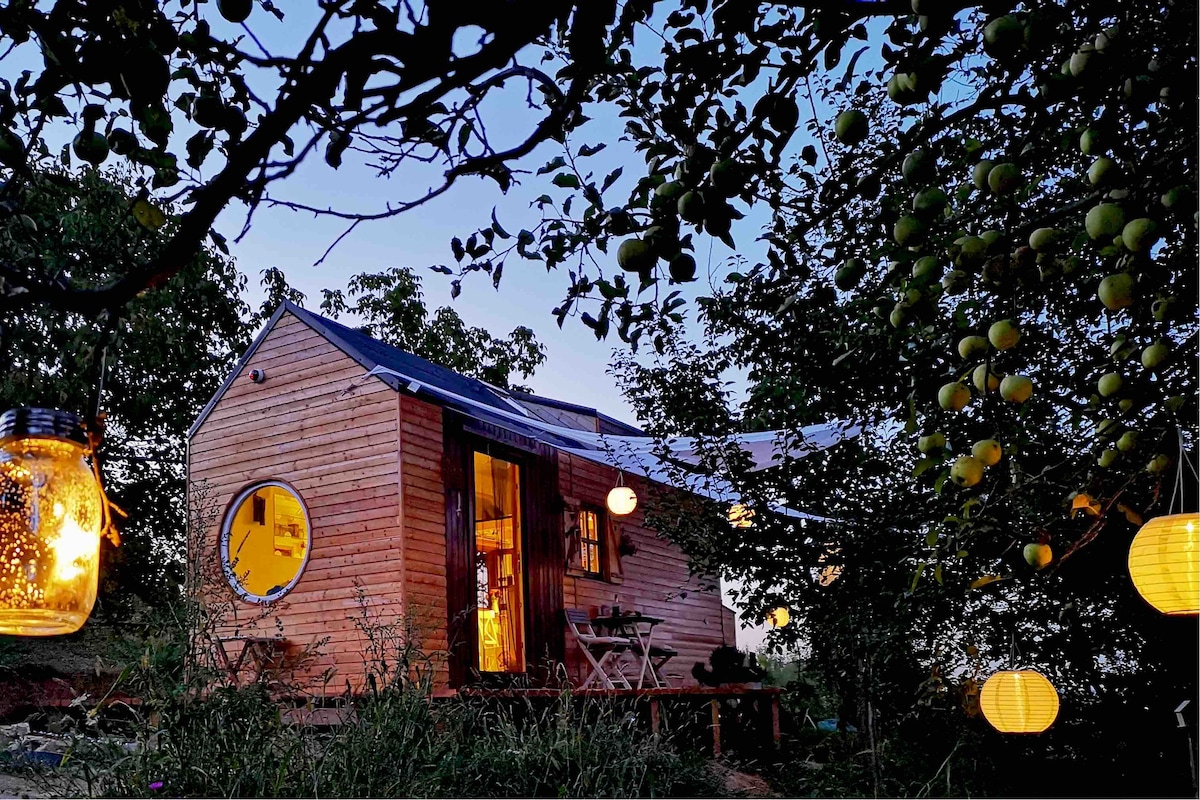 Tiny House on wheels
This is not just another bed you rest in overnight. It is a dazzling experience! Superhost Gabriella will amaze you with her cozy tiny house.
Entire house hosted by Robin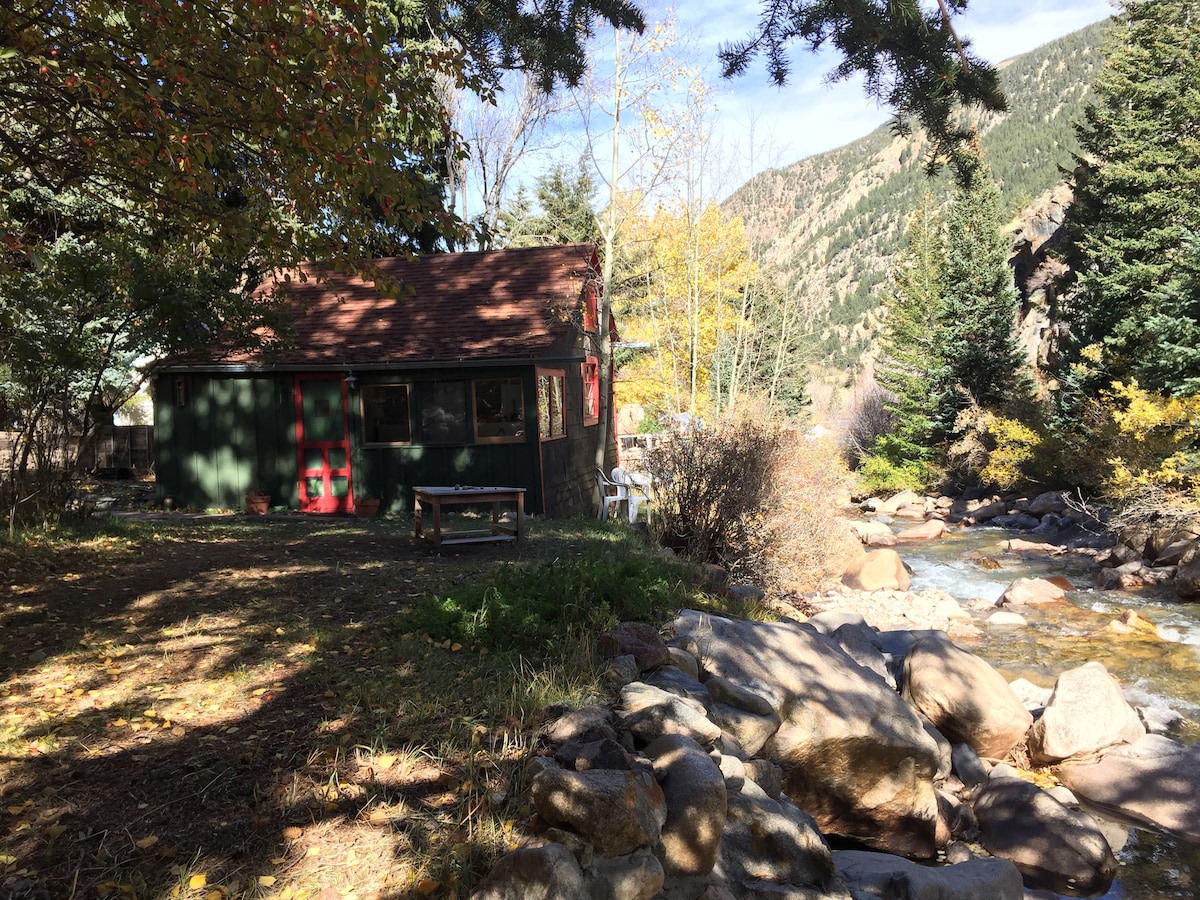 The Cricket- An amazing Tiny House!
The Cricket is a rustic historic cabin in a small neighborhood on Spring Street along side the rushing Clear Creek and nestled among an Aspen grove.
Tiny house hosted by Caroline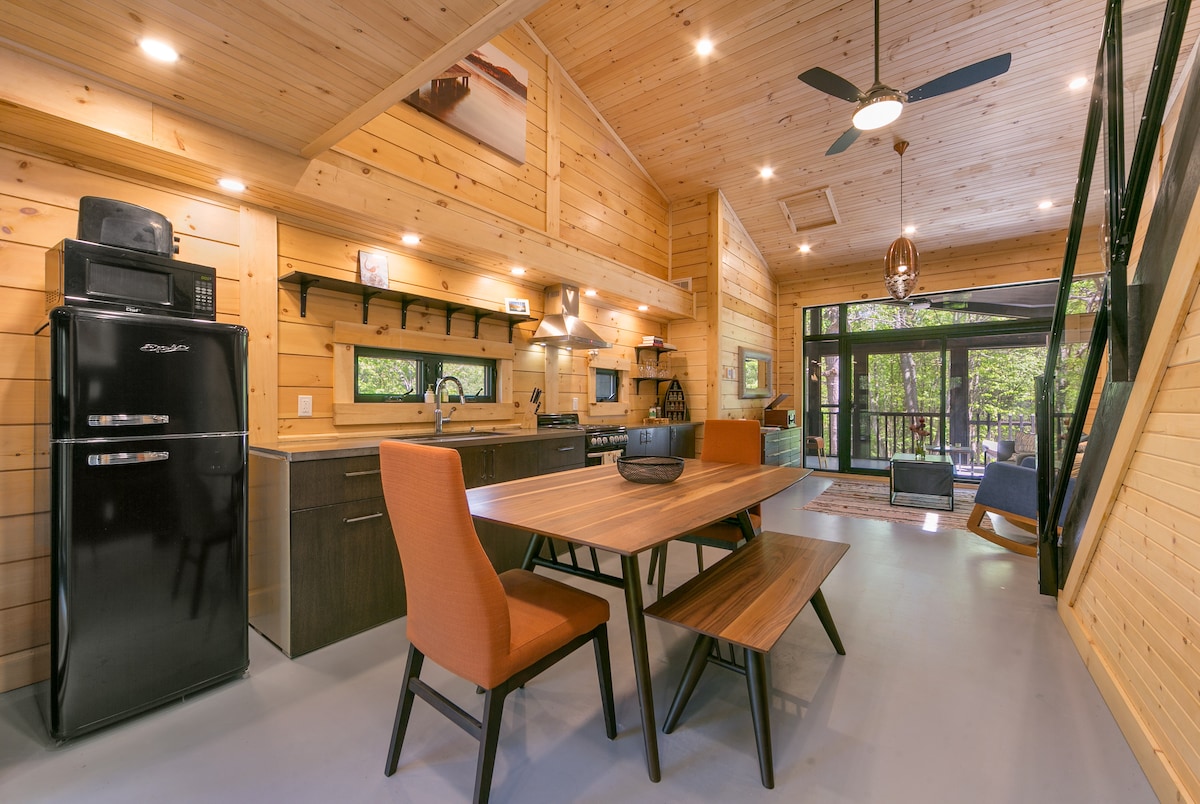 Muskoka's Luxury Tiny House
Serenely situated between Gravenhurst and Bracebridge, Tiny Haus has been custom built by an award winning architect to capture the beauty of the natural surroundings.
Instagram: http://www.instagram.com/backcountrycontainers
Pinterest: http://www.pinterest.com/backcountrycont/