In the 1940's, a couple in Portland hired a famous architect, Pietro Belluschi, to build their home and to remodel the existing garden shed into a guest house with Japanese and Scandinavian minimalistic inspirations. The architect loved the end result so much that he bought the home several years later. We can't blame him after seeing how perfect it is!
The 236 square foot guesthouse and its main house are now owned by Belluschi's son and his wife and they're occasionally open for tours to the public.
Inside, the color scheme was kept neutral with blonde wood tones and lots of natural light. The living area is quite spacious with room for a large couch and TV.
The Helm—2-Story Container Home close to Magnolia Market
The kitchen is monotone and simple with tons of storage space in cabinets and drawers. We love the slit of a window over the kitchen that adds a nice modern touch!
The living area features beamed ceilings and windows all along the ceiling line so natural light can flood in. The bathroom is on the other side of those traditional tearoom sliding doors.
When it's time to get some rest, the couch folds out into a comfy bed living plenty of room to walk around.
in an infinite green oasis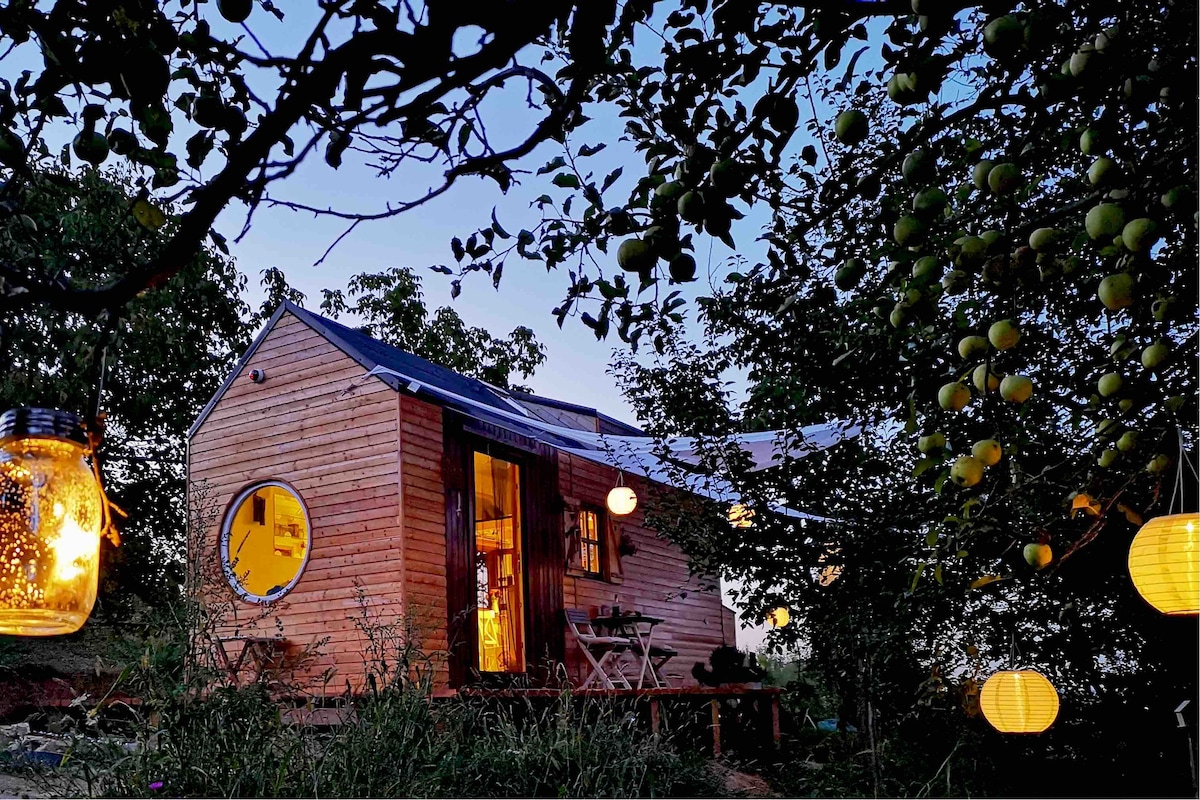 Tiny House on wheels
This is not just another bed you rest in overnight. It is a dazzling experience! Superhost Gabriella will amaze you with her cozy tiny house.
Entire house hosted by Robin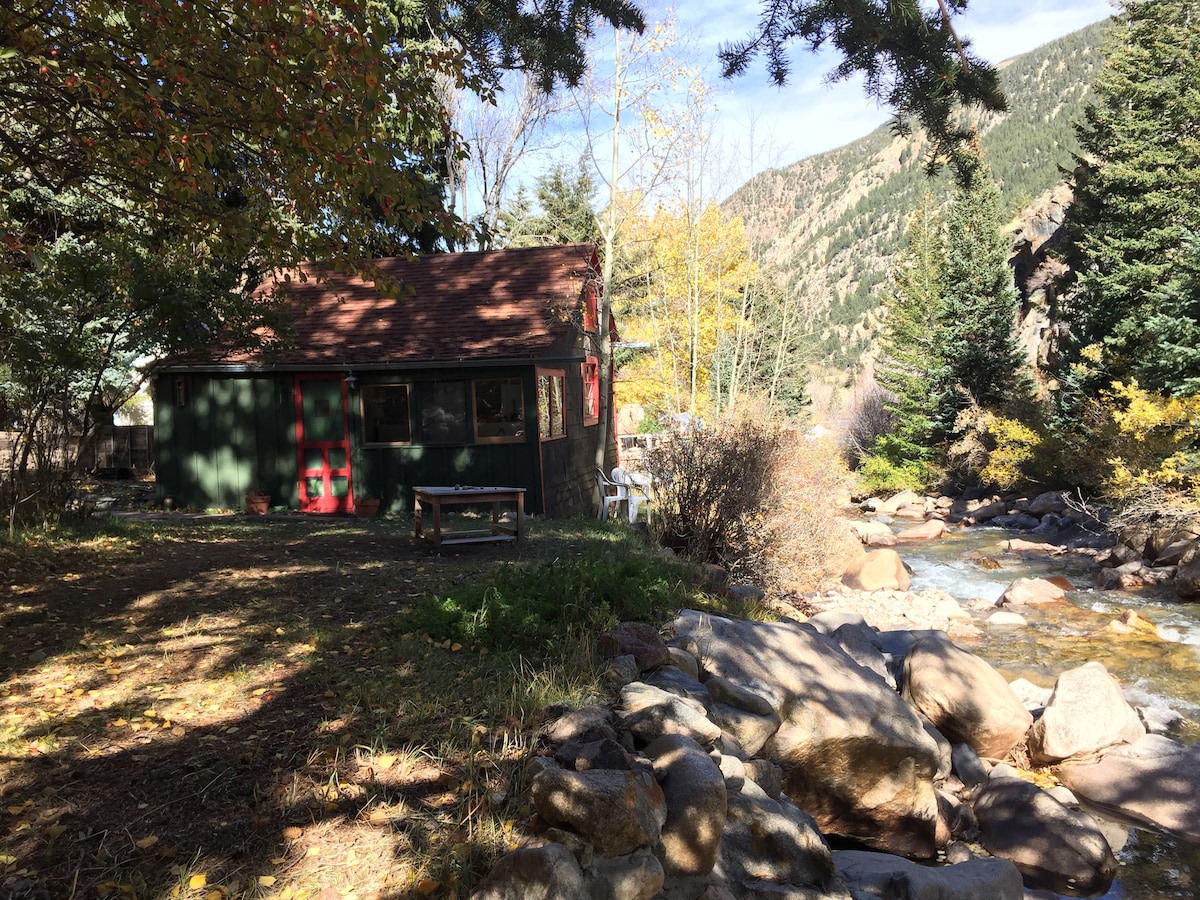 The Cricket- An amazing Tiny House!
The Cricket is a rustic historic cabin in a small neighborhood on Spring Street along side the rushing Clear Creek and nestled among an Aspen grove.
Tiny house hosted by Caroline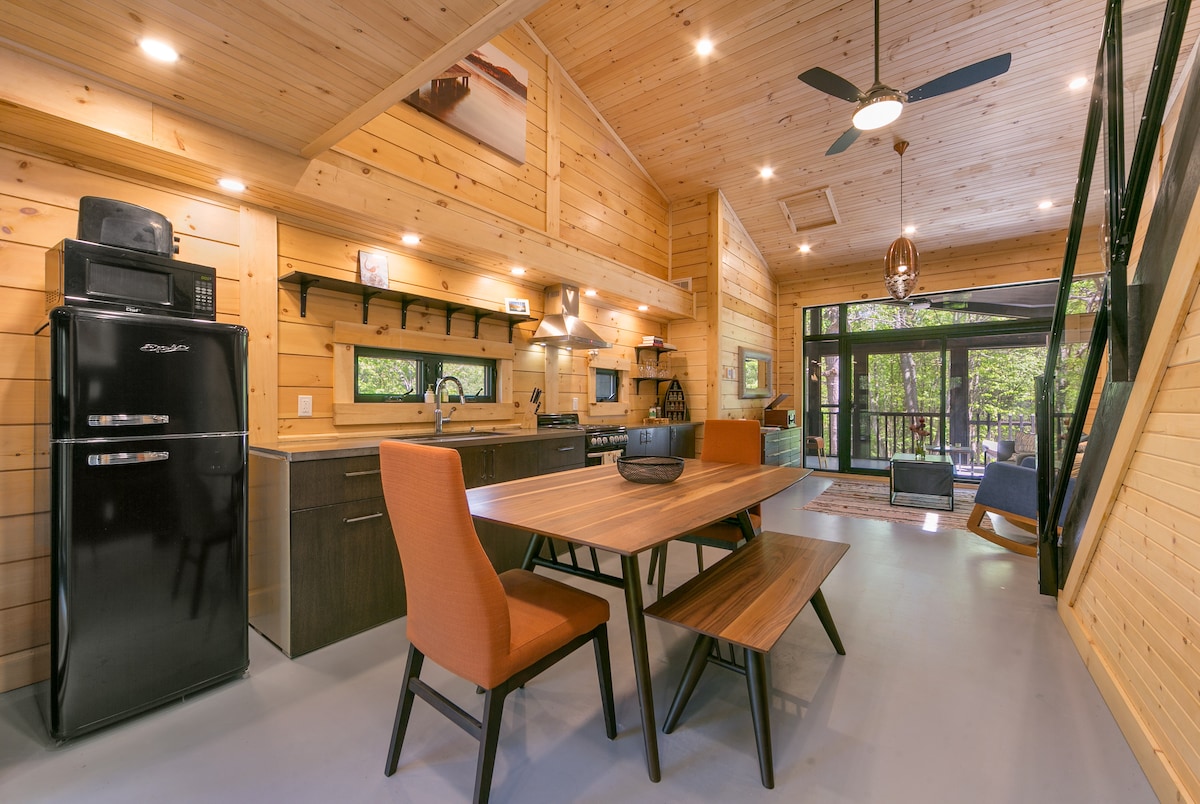 Muskoka's Luxury Tiny House
Serenely situated between Gravenhurst and Bracebridge, Tiny Haus has been custom built by an award winning architect to capture the beauty of the natural surroundings.
It's no wonder why this tiny house was given an award for the restoration in 2011! If you want to see more pictures of the Tearoom guesthouse and even some of the main house, go here: http://www.houzz.com/photos/users/abelluschi.