This tiny house looks like something straight out of a storybook. Seriously, you would expect three bears to live inside. It's got everything you could possibly need, including an Ethernet hookup for the tiny office space. If you work from home, this has everything you could want.
The wooden exterior is beautiful and gives it a clean, luxurious feel. Once you step inside though, you'll be blown away by what they've done with the little space they were working with.
The Avonlea was created by Baluchon. The design runs horizontally from the front door as opposed to vertical like you see in many styles, but don't let that fool you. This one has more space than you could possibly imagine.
Here's a look at that gorgeous wooden exterior and the cute front porch, complete with long windows that allow in natural lighting. Notice that small round window in the loft that gives the home a Victorian look.

Here's a look just inside the door. Note the bench that doubles as a dining table or office desk. Talk about making the most of the space you have!
Shelving is utilized throughout the design.
The Helm—2-Story Container Home close to Magnolia Market
Here's a look at the kitchen. The white cabinets are a great contrast to the natural wood inside as well as outside.
So under the stairs doubles as a bed space.
And here's a broader look at the stairs. See the small doors? Those are storage spaces, too. There are multiple places throughout to store things in this home.
And here's the bedroom loft area.
There are even additional storage spaces in the bathroom. Note the door beside the toilet, which by the way gives you the feeling of an old fashioned outhouse style toilet.
in an infinite green oasis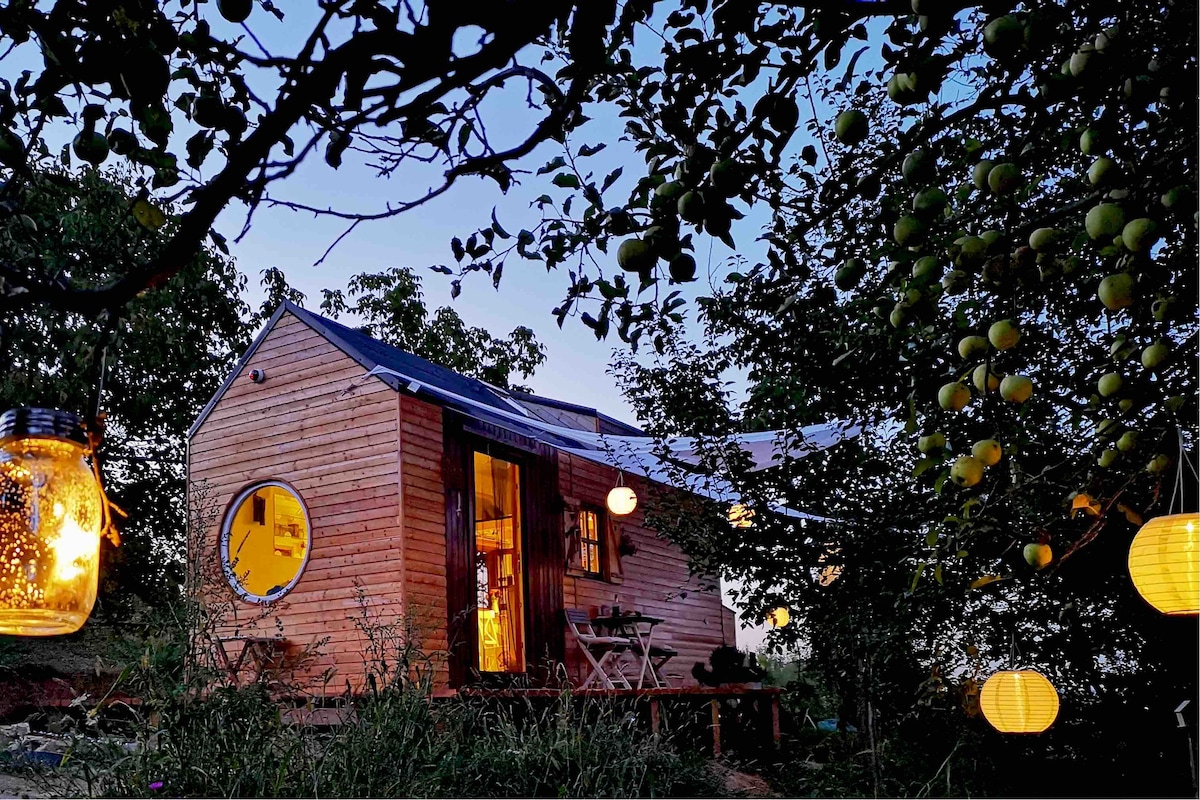 Tiny House on wheels
This is not just another bed you rest in overnight. It is a dazzling experience! Superhost Gabriella will amaze you with her cozy tiny house.
Entire house hosted by Robin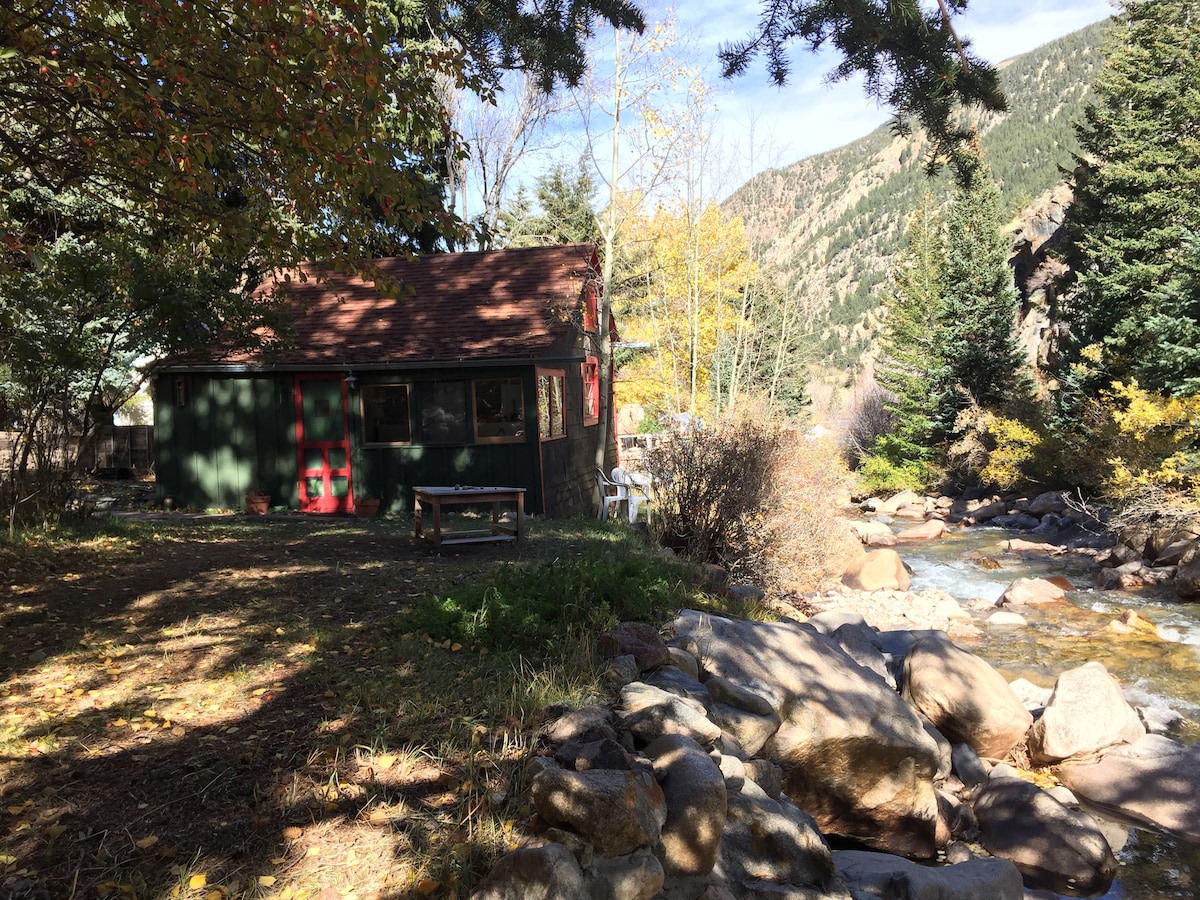 The Cricket- An amazing Tiny House!
The Cricket is a rustic historic cabin in a small neighborhood on Spring Street along side the rushing Clear Creek and nestled among an Aspen grove.
Tiny house hosted by Caroline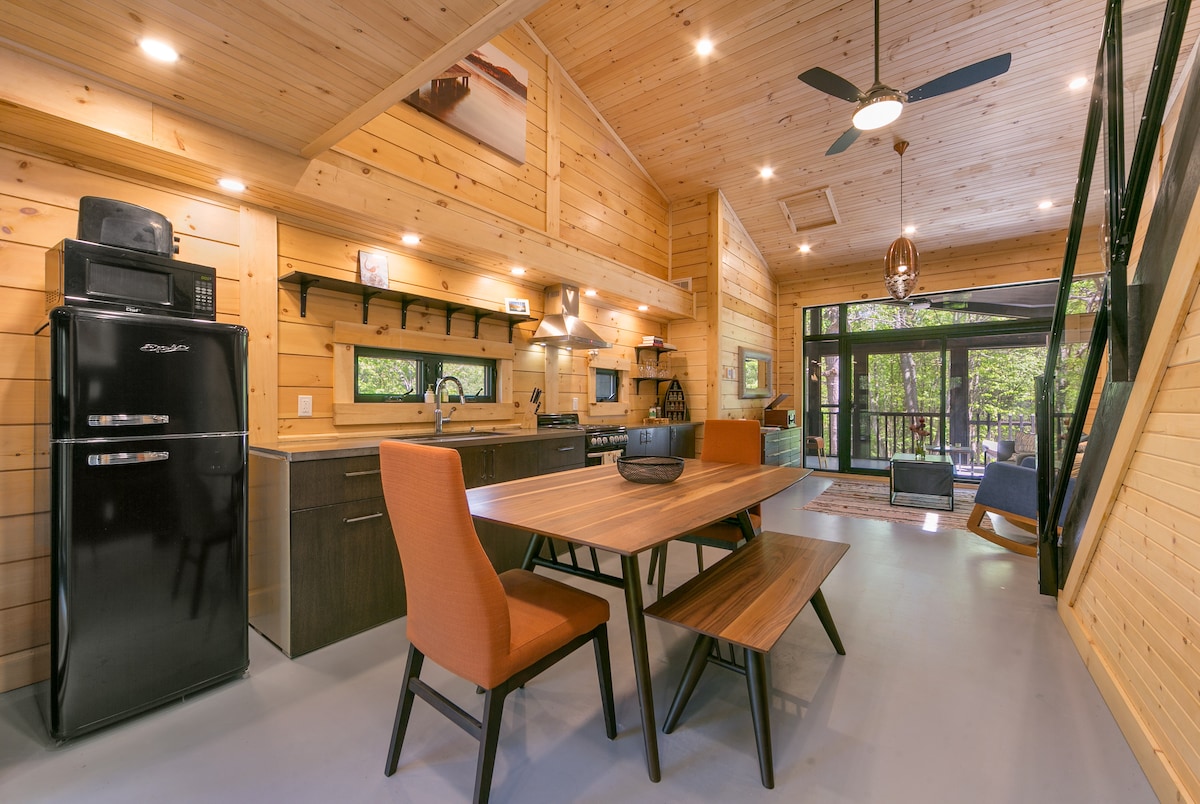 Muskoka's Luxury Tiny House
Serenely situated between Gravenhurst and Bracebridge, Tiny Haus has been custom built by an award winning architect to capture the beauty of the natural surroundings.
This entire tiny house is built to give you the modern amenities you need in a style that is very reminiscent of days gone by. I love the rustic wood look and talk about your storage space!
You're sure to find a place for everything in this one. It's from the French manufacturer, Baluchon and they have many different styles available. Check out their manufacturer page at http://www.tinyhouse-baluchon.fr/ .