Some of the coolest tiny houses out there are DIY projects. Why? Because when someone builds their own tiny house from the ground up, they can customize every single detail to perfectly express their personality. Such is the case with this tiny van conversion by artist Glen Michael Herbert.

You can tell the moment you see the gorgeous hand-carved door featuring a dragon that this tiny house is something truly special.

Herbert is a big fan of The Lord of the Rings, and much of his art is inspired by Tolkien's Middle Earth. His Facebook page for his business Art of Spellbound reads, "Airbrush art Wood carver Magical mirror maker Rustic furniture maker. Art inspired by Myth and Magick and the beauty around us."

Stepping through the door reveals more stunning artwork adorning every surface. Or, more accurately speaking, every surface is a work of art.
The Helm—2-Story Container Home close to Magnolia Market

There is no element of the van which hasn't been customized 100%. Breathtaking hand carving on the cabinets and the bed bring a fantastical touch to the interior. Everything from the wallpaper to the drapes has been coordinated to add to the effect. The kitchen, while tiny, is functional with a cooktop and a large sink. The frame around the window is so beautiful I think it would be easy to forget to look through it at the outside world.

Across from the kitchen cabinets is a long couch. A small ladder leads to the loft.

Next to the window is what looks like a custom rack for spices, teas, and other ingredients and odds and ends.

I love the addition of curtains. By pulling them across, most of the light can be blocked out from the bed. Though there is a small round window right above the pillows to let in some daylight. A reading lamp has been installed as well.
in an infinite green oasis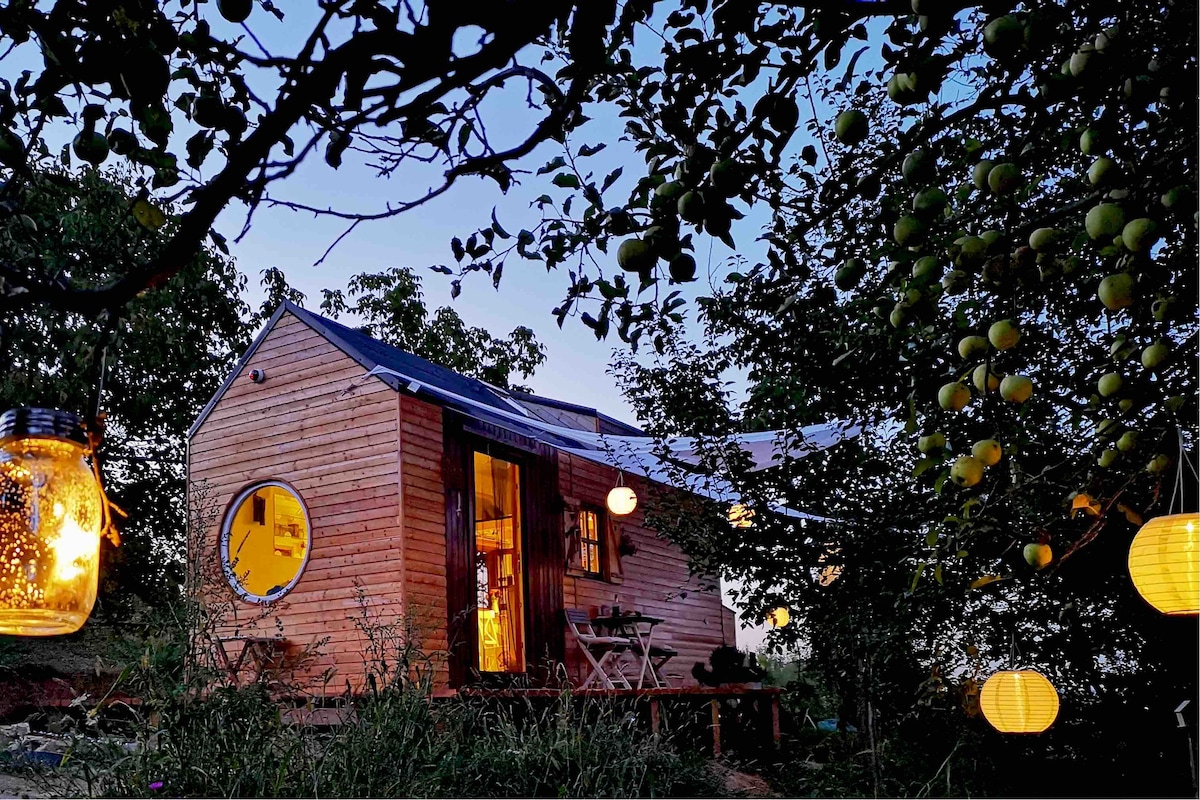 Tiny House on wheels
This is not just another bed you rest in overnight. It is a dazzling experience! Superhost Gabriella will amaze you with her cozy tiny house.
Entire house hosted by Robin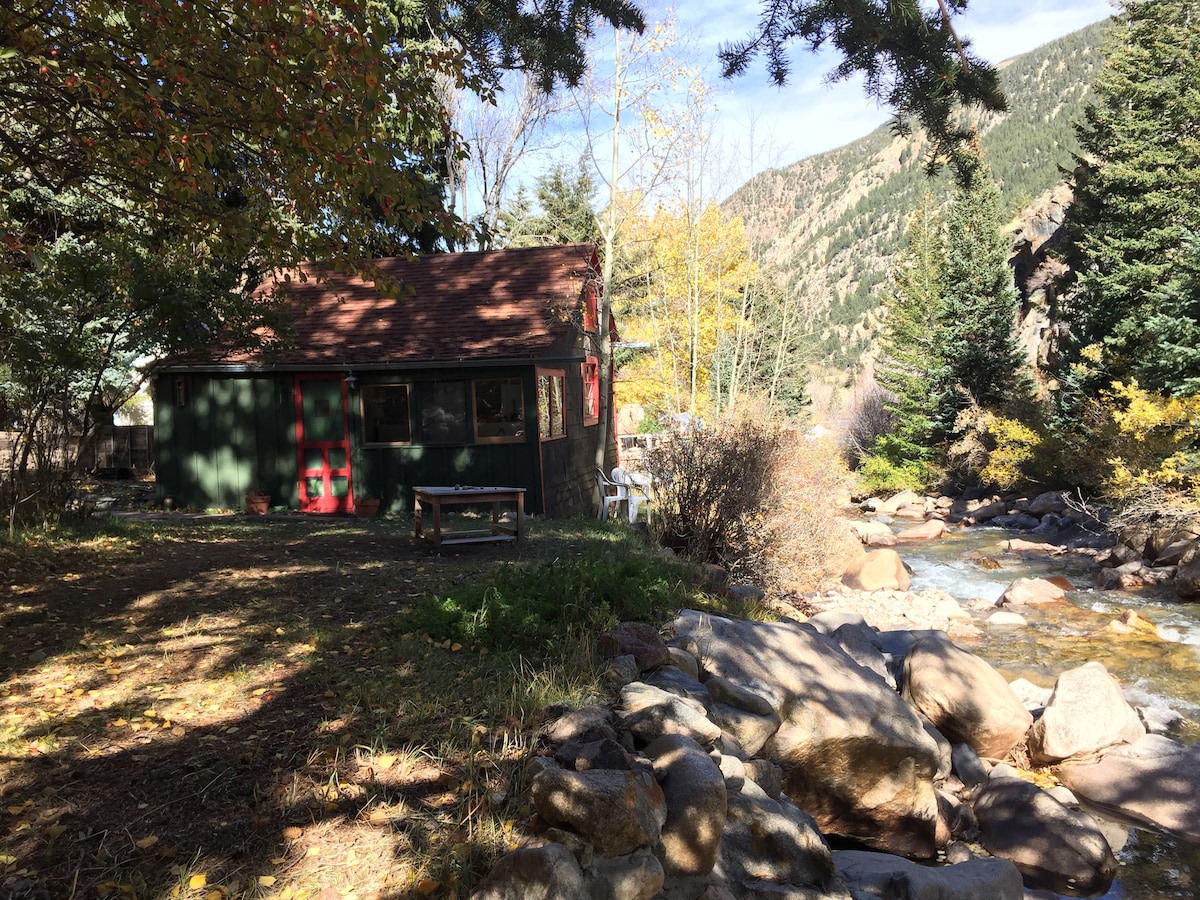 The Cricket- An amazing Tiny House!
The Cricket is a rustic historic cabin in a small neighborhood on Spring Street along side the rushing Clear Creek and nestled among an Aspen grove.
Tiny house hosted by Caroline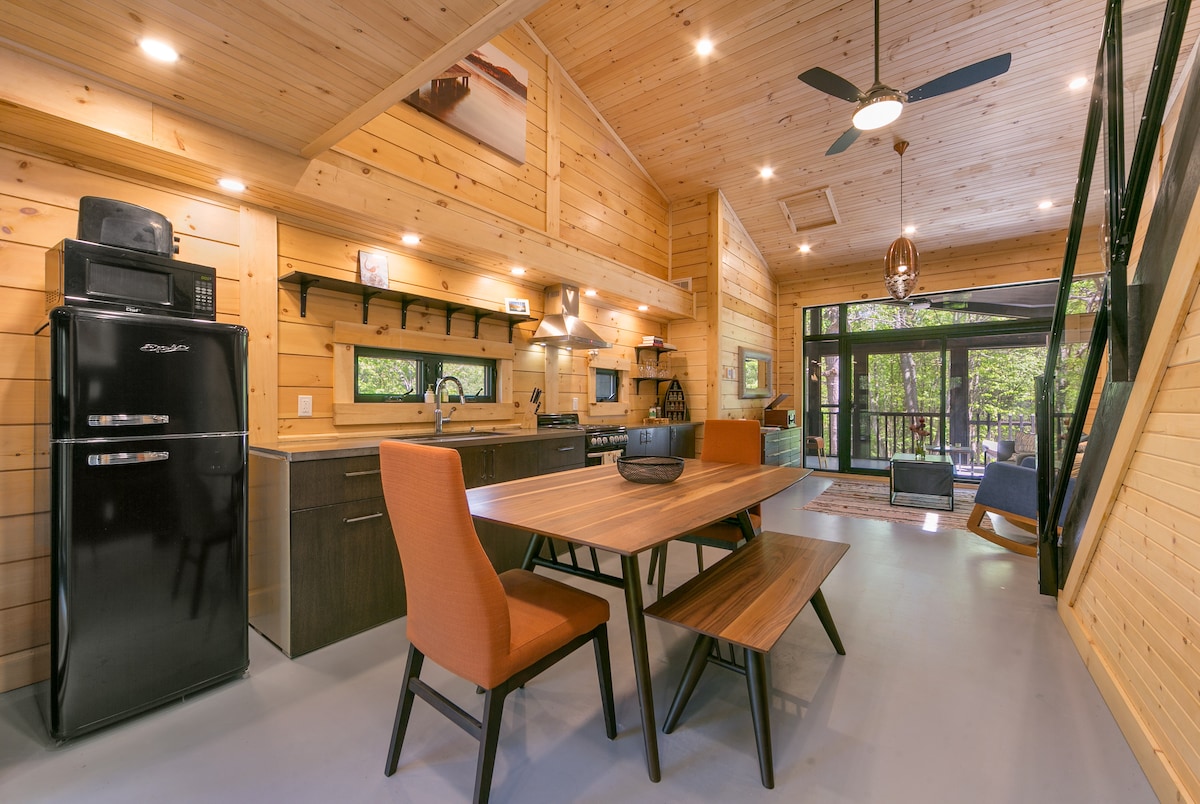 Muskoka's Luxury Tiny House
Serenely situated between Gravenhurst and Bracebridge, Tiny Haus has been custom built by an award winning architect to capture the beauty of the natural surroundings.
If you would like to learn more about Glen Michael Herbert and his amazing artwork, you can visit him on Facebook here. They are, you can also reach out to commission him to create one-of-a-kind artwork for you. While you are at it, drop by Living Big in a Tiny House, to check out other amazing tiny houses we might have not covered 🙂