A group of architect students in Gent, Belgium came together with the combined passion for bringing us back to our beginnings where nature was undisturbed and life was far less stressful. Their product, the Ark, does just that by giving a sustainable shelter that has zero impact on its surroundings and that lets you appreciate nature from every angle in the impeccably built tiny house. This tiny house can be purchased fully furnished for $59,000.
The Ark was made to be a self-sustaining shelter with electricity powered by collected rainwater and the wind. The walls are made to fold open so you're one with your surroundings and, with no fixed foundation, you can move as many times as you'd like without leaving a mark behind!
Inside, the home is simple with the same wood being used for all of the surfaces and even to make the furniture. A wood burning stove is placed in the middle of the home for warmth and the large foldable walls give you all of the fresh air and light you could want!
The Helm—2-Story Container Home close to Magnolia Market
The kitchen has tall cabinets on both sides of the space with an electric cooktop and a stainless steel sink.
The custom cabinets and drawers give you ample room for storage both on top and on the bottom.
The bathroom has a wall-mounted toilet with built-in storage and a sink and vanity area.
Perhaps the best part of the Ark is the wall-to-wall bed with a view beyond comparison!
We love the concept and passion behind the Ark and we think it truly embodies the tiny house movement to lower our impact on the earth.
If you'd like more information about the Ark and how you can get your own unit, visit their website at http://ark-shelter.com/en/ where you can also learn more about the inspiring project.
You can also follow them on social media at:
Facebook: https://web.facebook.com/Ark-Shelter-1641821969429093/?fref=ts&__mref=message_bubble
in an infinite green oasis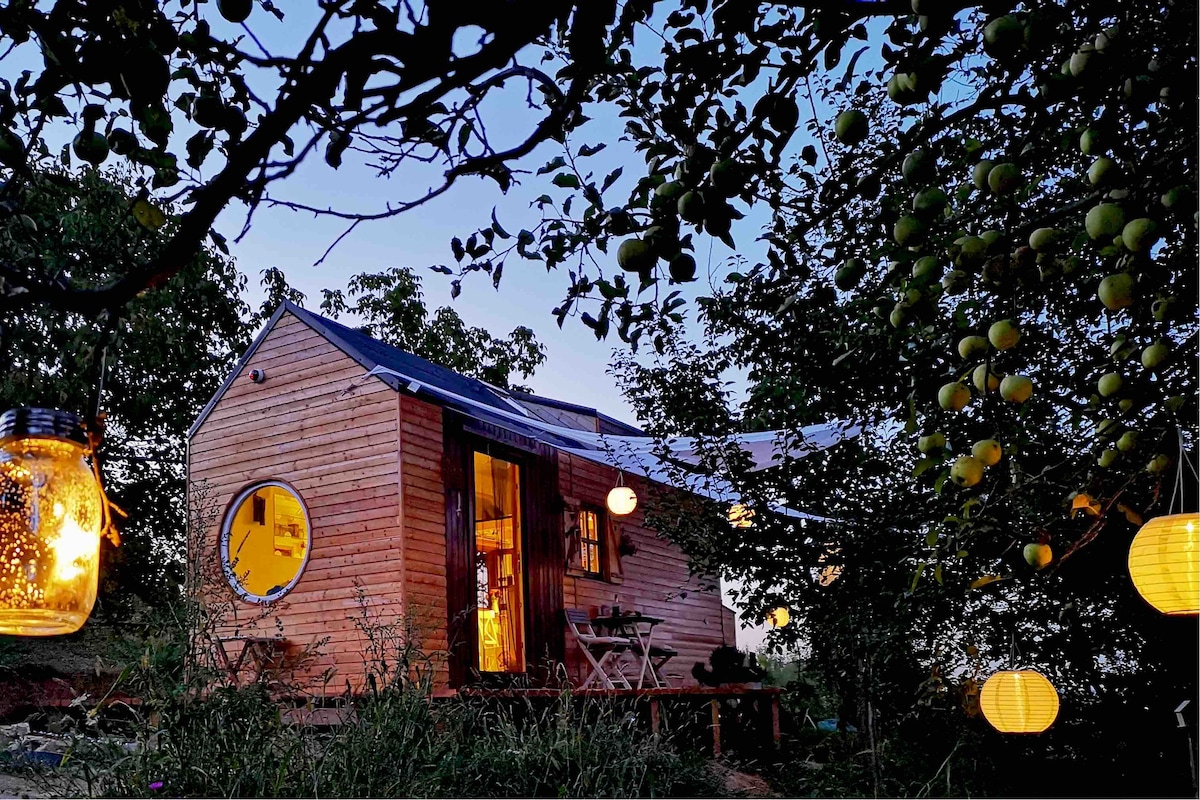 Tiny House on wheels
This is not just another bed you rest in overnight. It is a dazzling experience! Superhost Gabriella will amaze you with her cozy tiny house.
Entire house hosted by Robin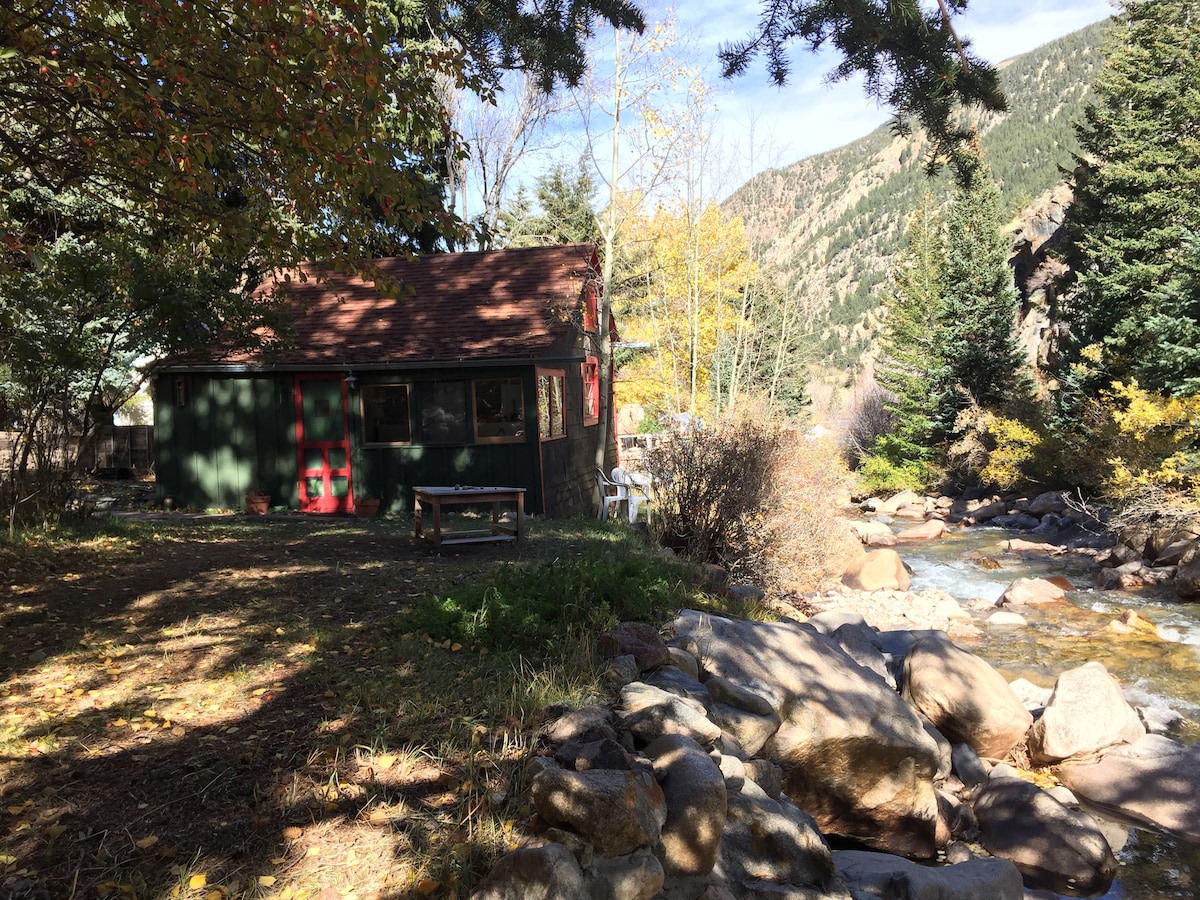 The Cricket- An amazing Tiny House!
The Cricket is a rustic historic cabin in a small neighborhood on Spring Street along side the rushing Clear Creek and nestled among an Aspen grove.
Tiny house hosted by Caroline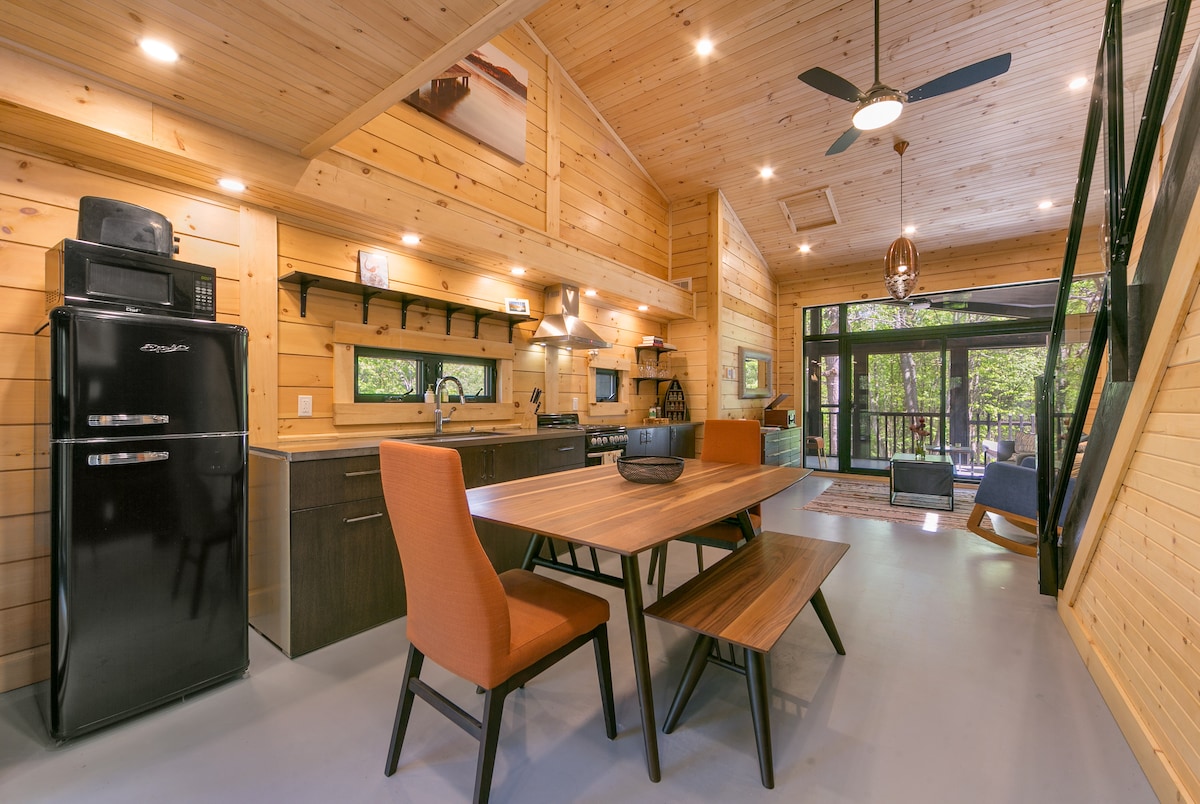 Muskoka's Luxury Tiny House
Serenely situated between Gravenhurst and Bracebridge, Tiny Haus has been custom built by an award winning architect to capture the beauty of the natural surroundings.
Instagram: https://www.instagram.com/arkshelter/
Pinterest: https://sk.pinterest.com/arksshelter/