In the middle of the deep woods of Norway sits a rustic tiny house named the Woody35. This 377 square foot house was designed by architect, Marianne Borge and is used as a retreat. The tiny cabin's exterior is wrapped in pine siding and has a low-maintenance zinc roof.
The home was designed to blend in with its surroundings instead of stealing the show which is something we greatly admire.
Inside, the home is minimalistic with simple styling and clean lines. The large living area features a concrete wall with a fireplace cut into it and bars attached that lead up to the loft. A large sliding glass door leads outside to the deck and lets natural light flood the room.
The Helm—2-Story Container Home close to Magnolia Market
The kitchen and dining room are near one another along the front wall of the home. In the kitchen, you have tons of storage space in custom and sleek cabinets with a matching countertop.
The home's simplicity lets the outdoors take center stage which is only fitting when you take a look at the incredible views outside the home!
The living room has a long bench built along the wall with padded seating and concealed storage.
in an infinite green oasis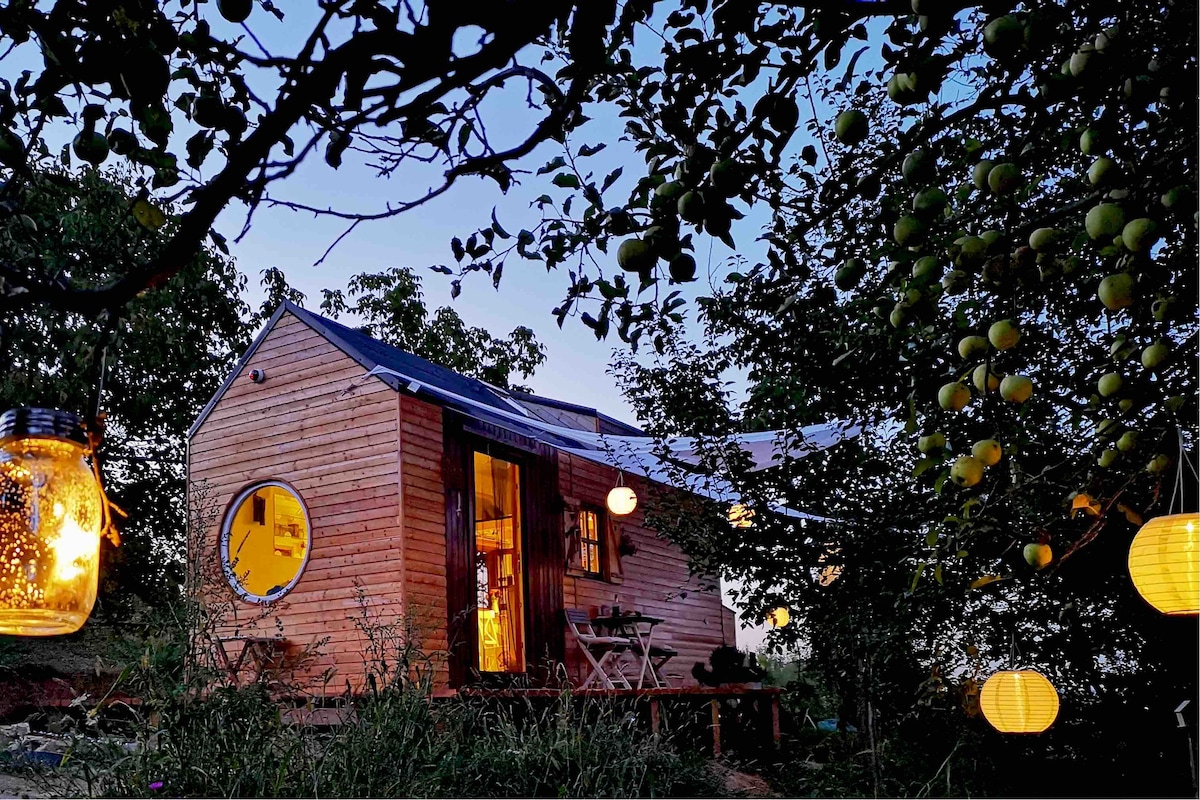 Tiny House on wheels
This is not just another bed you rest in overnight. It is a dazzling experience! Superhost Gabriella will amaze you with her cozy tiny house.
Entire house hosted by Robin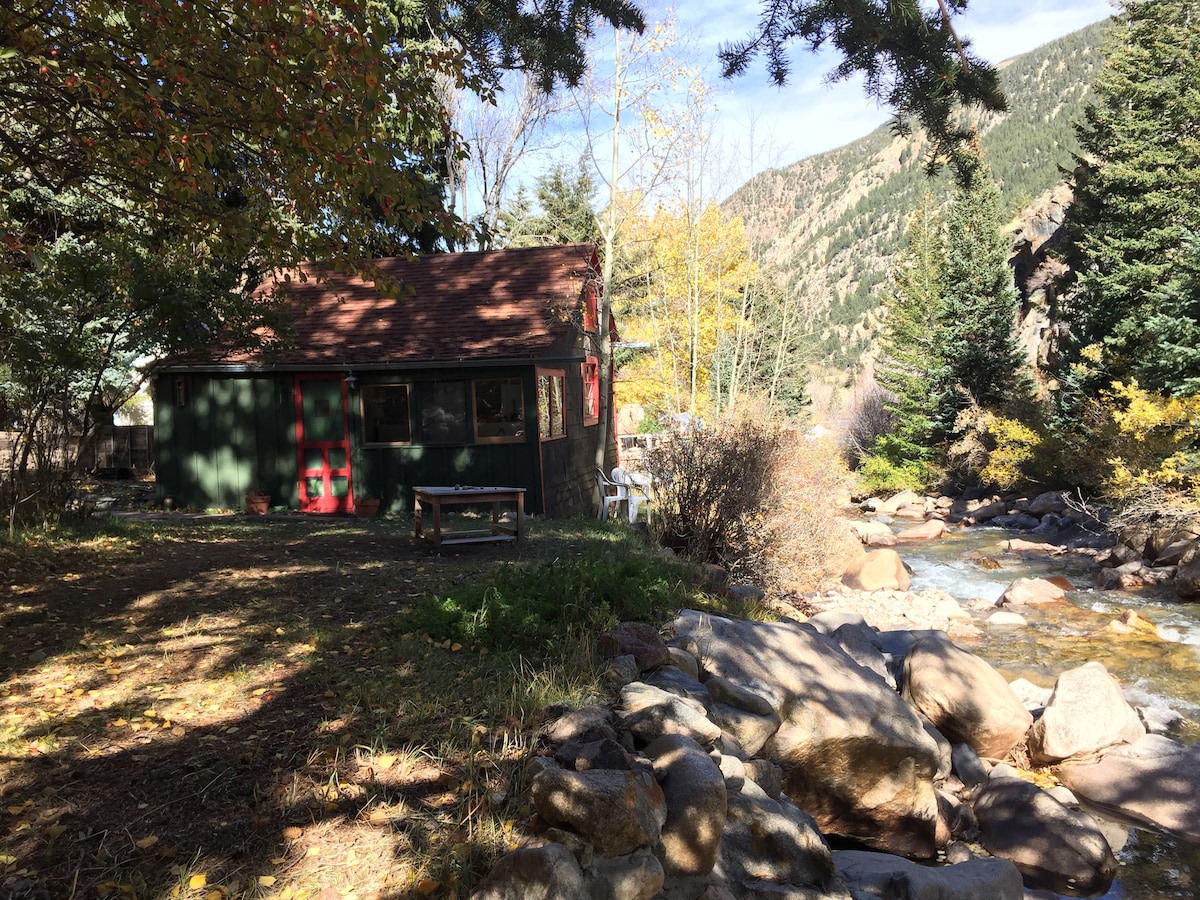 The Cricket- An amazing Tiny House!
The Cricket is a rustic historic cabin in a small neighborhood on Spring Street along side the rushing Clear Creek and nestled among an Aspen grove.
Tiny house hosted by Caroline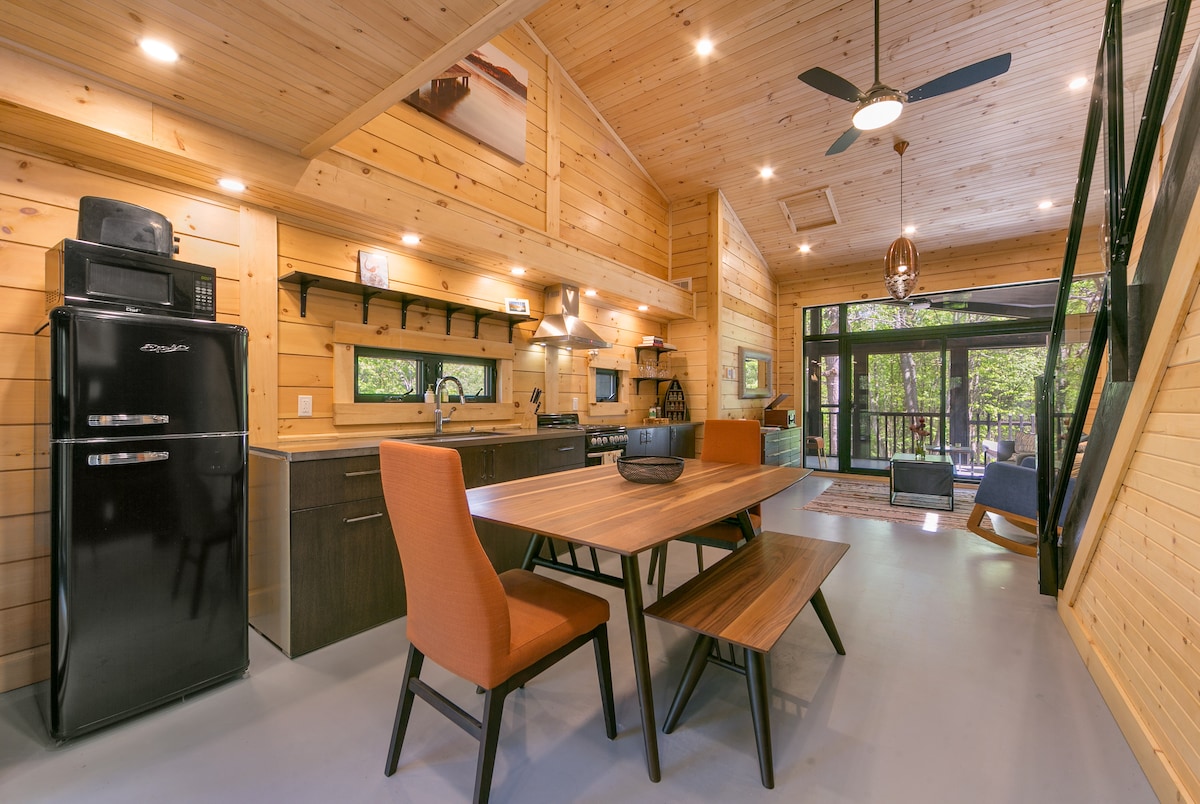 Muskoka's Luxury Tiny House
Serenely situated between Gravenhurst and Bracebridge, Tiny Haus has been custom built by an award winning architect to capture the beauty of the natural surroundings.
This minimalistic home proves that beauty doesn't always come from decorations or complicated design and we love the message it sends!