A tiny cottage on a tiny island in Karlholm bay on the Baltic Sea in Sweden received a makeover in 1975 and the results were definitely worthy of sharing! The home now has two wings for a total of 592 square feet and an overall bird-like appearance. The home also has an expansive deck with multiple areas for seating and dining. The best part about this house is that it's off-grid and currently for sale for $200,000!
Inside, the home has whitewashed shiplap walls with natural wood ceilings and heavy exposed beams. A round window adds a fun architectural element to the home and lets natural light flood in as do the over-sized windows and doors that overlook the bay. The living area has room for plenty of furniture and a small nook on the side holds a dining table with room for four.
The home was made to be off-grid by necessity due to the island not having any utility services available. It now has a small solar system which powers the lights and refrigerator and a stove in the living room which keeps the house warm.
The Helm—2-Story Container Home close to Magnolia Market
The kitchen has a compact refrigerator and a gas cooktop with deep drawers for storage.
The home has two small bedrooms in one of the wings that were added to the home in 1975. This room has a full-sized bed as well as a dresser for clothing storage.
The other bedroom was given bunk bed with trundle storage and a bright green dresser.
If you need even more room to spread out it, the home has a small guest cottage out back with an additional bunkroom and the home's only bathroom which has a composting toilet.
in an infinite green oasis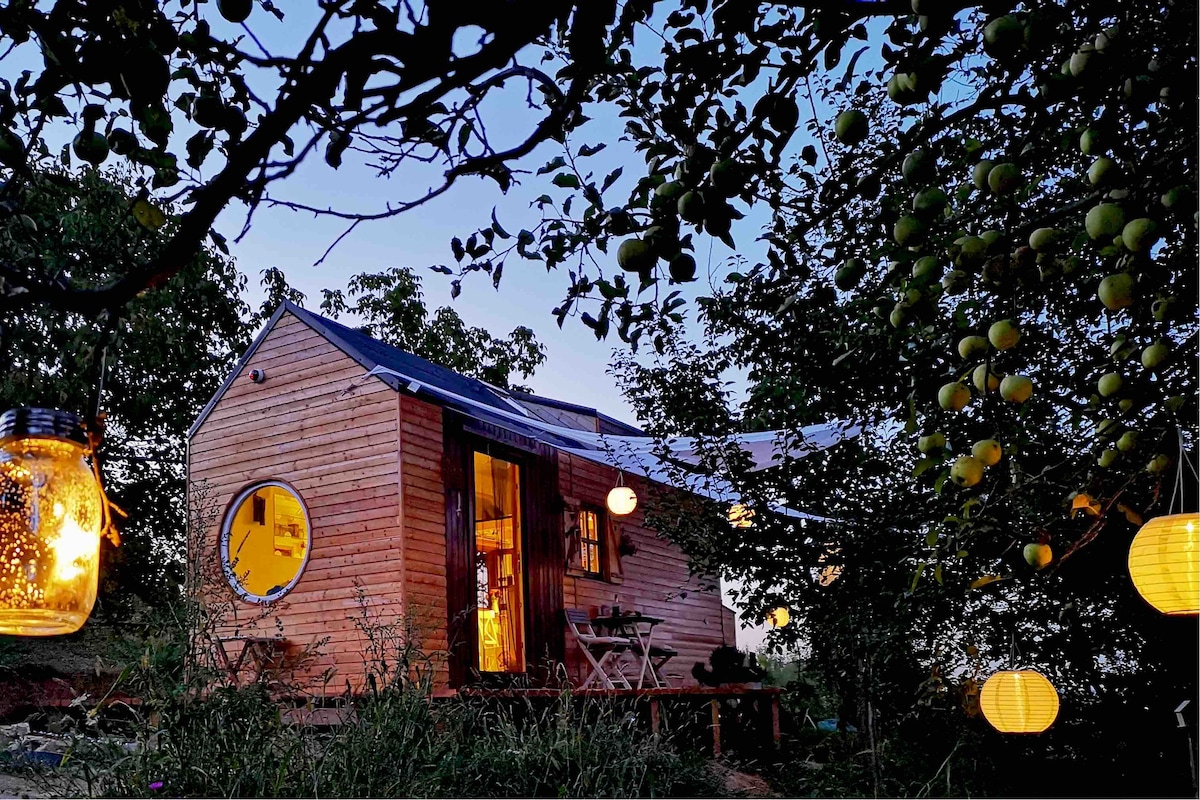 Tiny House on wheels
This is not just another bed you rest in overnight. It is a dazzling experience! Superhost Gabriella will amaze you with her cozy tiny house.
Entire house hosted by Robin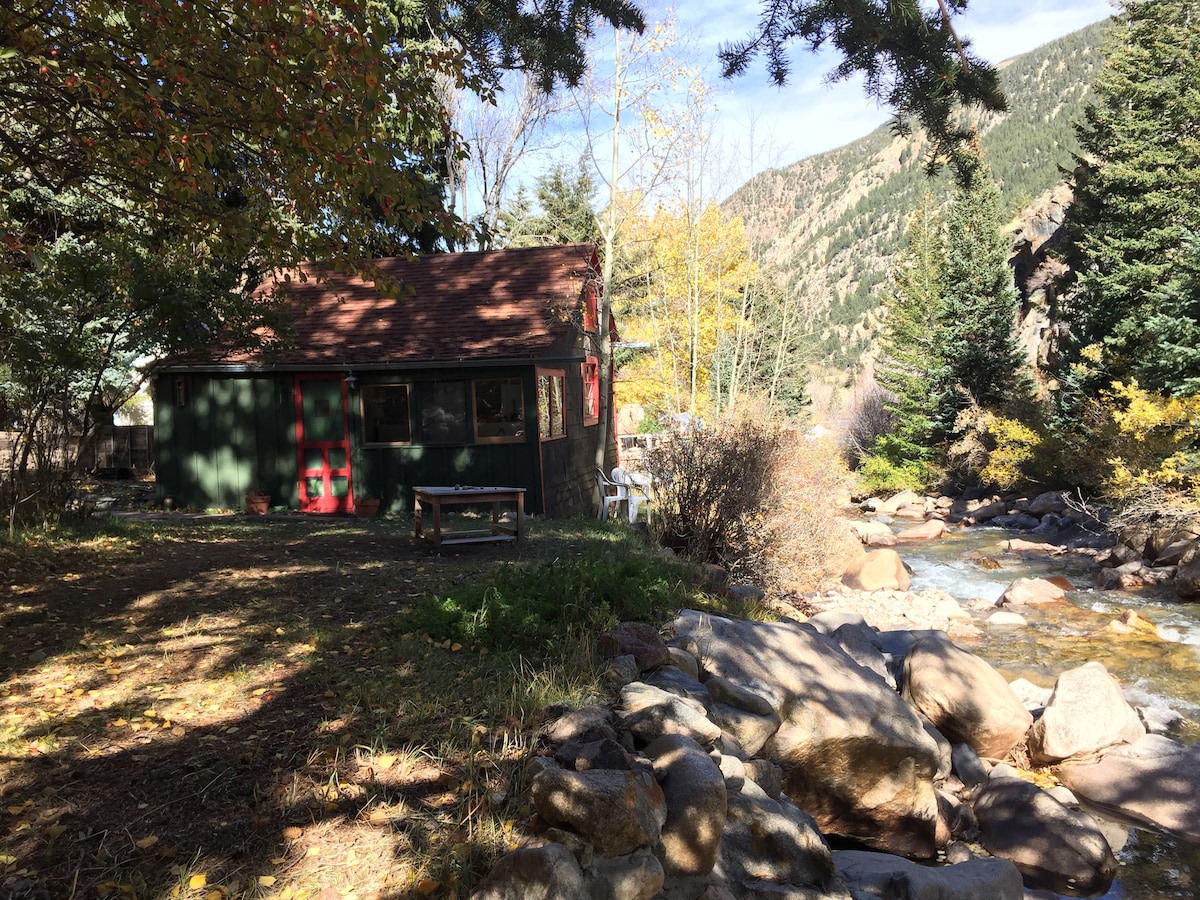 The Cricket- An amazing Tiny House!
The Cricket is a rustic historic cabin in a small neighborhood on Spring Street along side the rushing Clear Creek and nestled among an Aspen grove.
Tiny house hosted by Caroline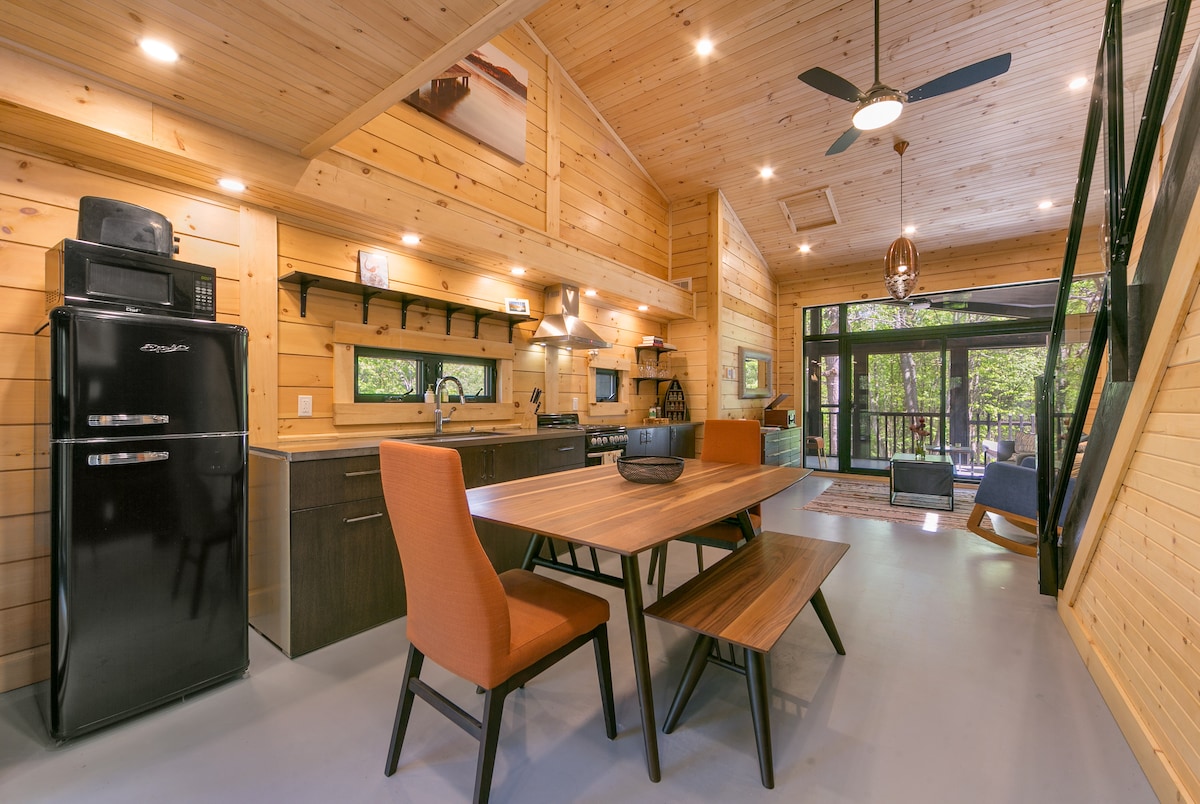 Muskoka's Luxury Tiny House
Serenely situated between Gravenhurst and Bracebridge, Tiny Haus has been custom built by an award winning architect to capture the beauty of the natural surroundings.
Can't you imagine island life in this off-grid and beautiful tiny house? I know we can. If you're interested in taking a look at the listing, go to https://www.maklarhuset.se/bostad/sverige/uppsala/karlholmsbruk/stegelharen/262198
and dream a little.