The final tiny house by Kanga Room Systems that we're going to share with you is their 14×24 Modern Studio Luxe model. We love the colors that were chosen by this owner and the way they utilized the home as a studio or artist's escape. Often times, all you need is one more room to make your current living situation more comfortable and that's exactly what these owners made happen by using this prefab kit.
The tiny house features the customary triple stacked windows that we've seen on most of the units by Kanga Room Systems. It also has a large covered deck and was painted a gorgeous green color with dark wood accents.
Inside, the home was kept natural on the walls, ceilings, and floors but was given plenty of color in the décor with a bright rug and colorful art on the walls. A full-sized couch was placed in the center of the living area with a wall packed full of CDs and books. This is the place to go when you need to just get away from it all and listen to your favorite record.
The Helm—2-Story Container Home close to Magnolia Market
You could also have chosen a pull-out couch here to give guests a place to sleep if needed.
A work area was set up in one corner of the home with room for recording and music equipment as well as a large desk.
This model wasn't given a kitchen since it's not set up for living, but it does have a bathroom off of the main area so it would be suitable for guests to stay in. We love that these owners found a solution for their space need by using this innovative tiny house design by Kanga Room Systems!
You can learn more about Kanga Room Systems by visiting their website at http://kangaroomsystems.com. And be sure to follow them on social media at:
Facebook: https://www.facebook.com/pages/Kanga-Room-Systems/136357766377607
in an infinite green oasis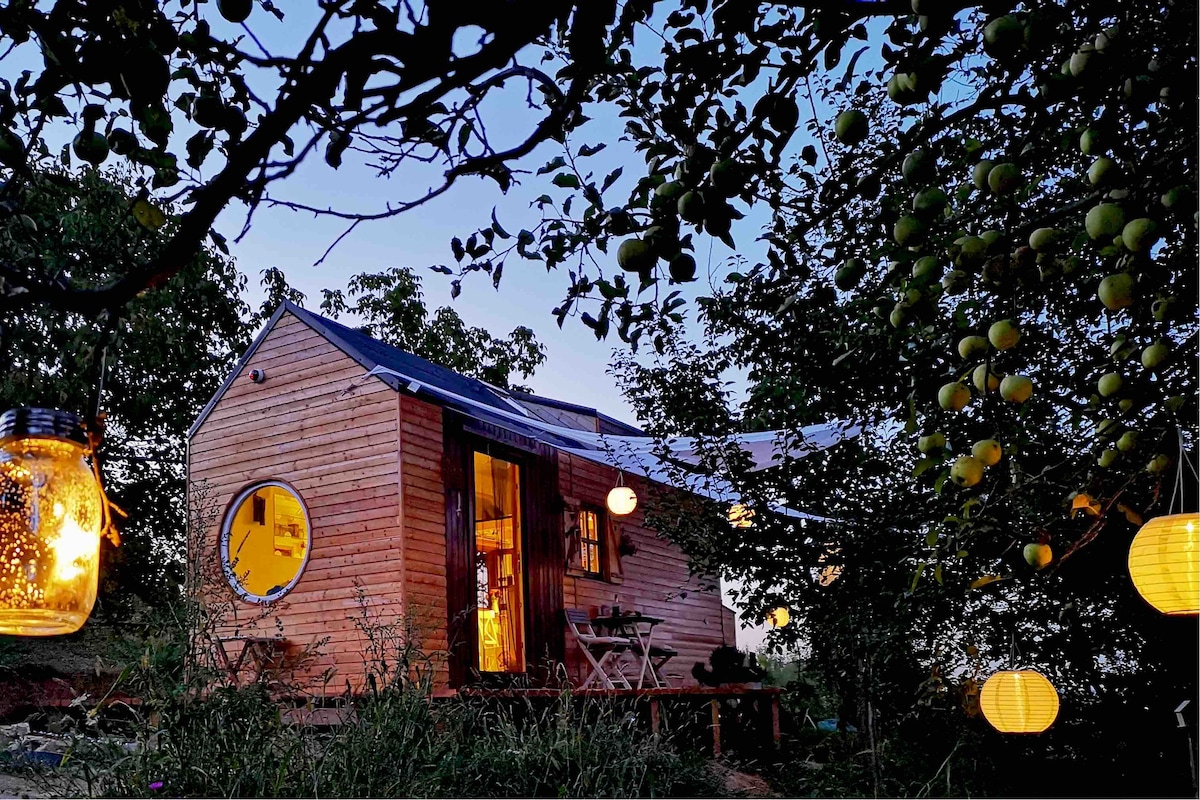 Tiny House on wheels
This is not just another bed you rest in overnight. It is a dazzling experience! Superhost Gabriella will amaze you with her cozy tiny house.
Entire house hosted by Robin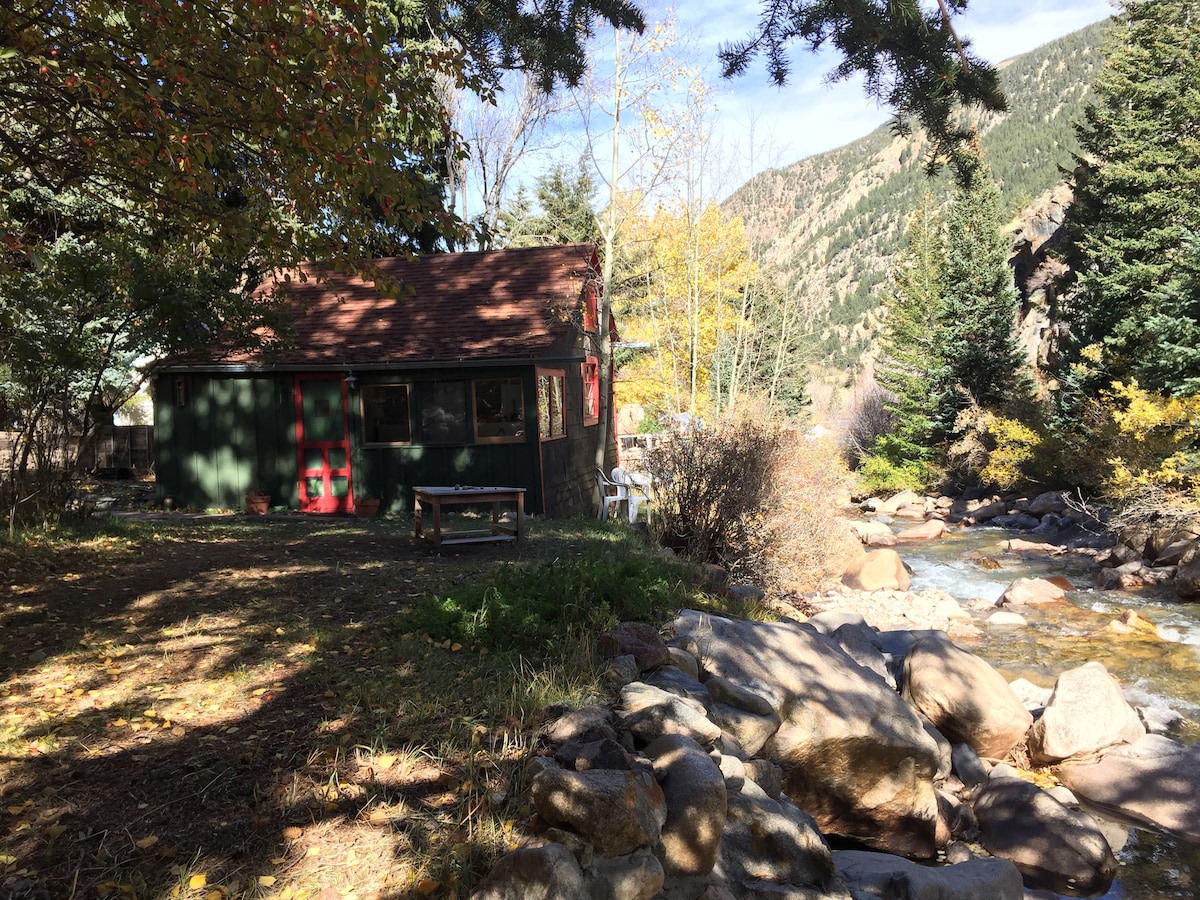 The Cricket- An amazing Tiny House!
The Cricket is a rustic historic cabin in a small neighborhood on Spring Street along side the rushing Clear Creek and nestled among an Aspen grove.
Tiny house hosted by Caroline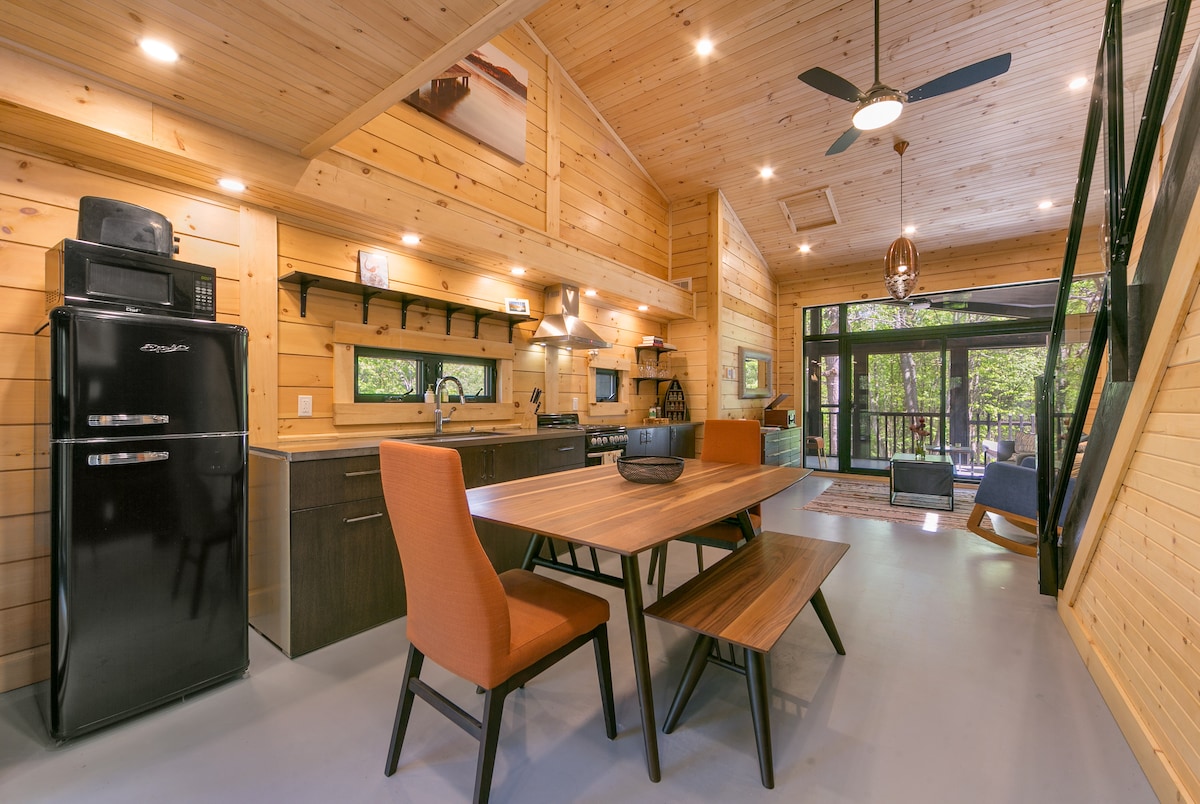 Muskoka's Luxury Tiny House
Serenely situated between Gravenhurst and Bracebridge, Tiny Haus has been custom built by an award winning architect to capture the beauty of the natural surroundings.
Twitter: https://twitter.com/KangaRooms
Instagram: http://instagram.com/kangaroomsystems