Wondering what it is like to live in a tiny house? One great way to find out before building your own is to stay in a tiny house hotel. And if you want a great selection, look no further than the Tiny Digs Hotel in Portland.
This "hotel" is not just one building; it is actually a number of tiny houses grouped together with a common area. Each tiny house has an imaginative, whimsical theme. I am guessing if you visited, you would end up wanting to book a bunch of nights so that you could try staying in each of the different houses. Let's check some of them out!
The Barn
On the outside, the "Barn" tiny house really does look delightfully like a traditional red barn! In fact, when I first glimpsed a photo of it (before I clicked through to the hotel website), I assumed that I was looking at some kind of playhouse or something. Before you go thinking this is some kind of gimmick though, check out the incredible interior.
The interior features a lot of red, white, and blue and even a barn door along with a classic country kitchen. I am loving the cow-hide pattern on the chair upholstery as well. Every inch of this place fits perfectly with the theme.
The Helm—2-Story Container Home close to Magnolia Market
Check out the barn-shaped ceiling from the loft:

The Cabin

This little cabin would be right at home in an alpine setting. In fact, it looks just like a very small version of any authentic mountain cabin.
And once you step inside, you'll be right at home here in this rustic tiny house! Those stairs are just gorgeous, aren't they? And look how comfortable that couch looks. Staying here, you'd be so cozy you probably would never want to go out.
Here is a lovely view of the kitchen and the dining area. That same sense of welcoming warmth pervades this space as well.
The Bamboo
The concept with this one isn't all that obvious from the outside—aside from the name as the bamboo worked into the exterior. Still, you don't really know what to expect …
What you find is a beautiful Asian-inspired interior with Japanese accents worked into the floor, the walls, the door, and even the stairs and the ceiling.
The loft is tiny, but looks oh-so-cozy!
in an infinite green oasis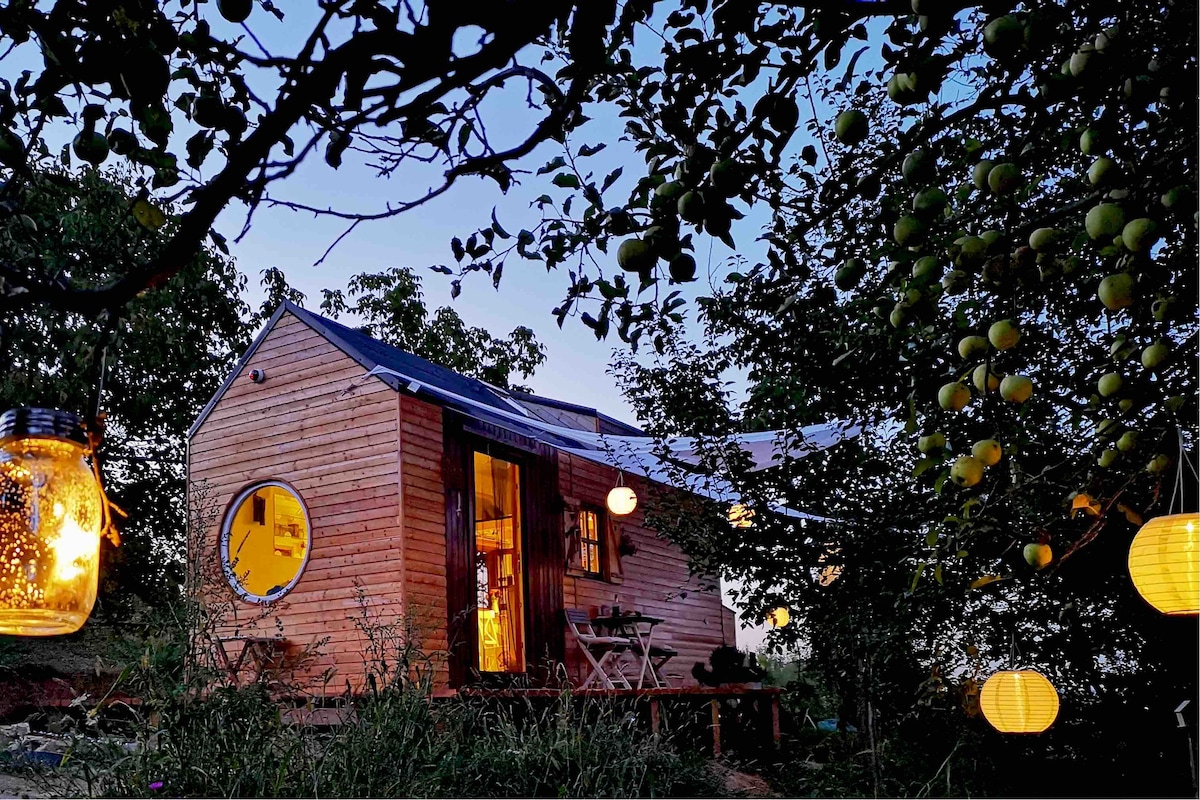 Tiny House on wheels
This is not just another bed you rest in overnight. It is a dazzling experience! Superhost Gabriella will amaze you with her cozy tiny house.
Entire house hosted by Robin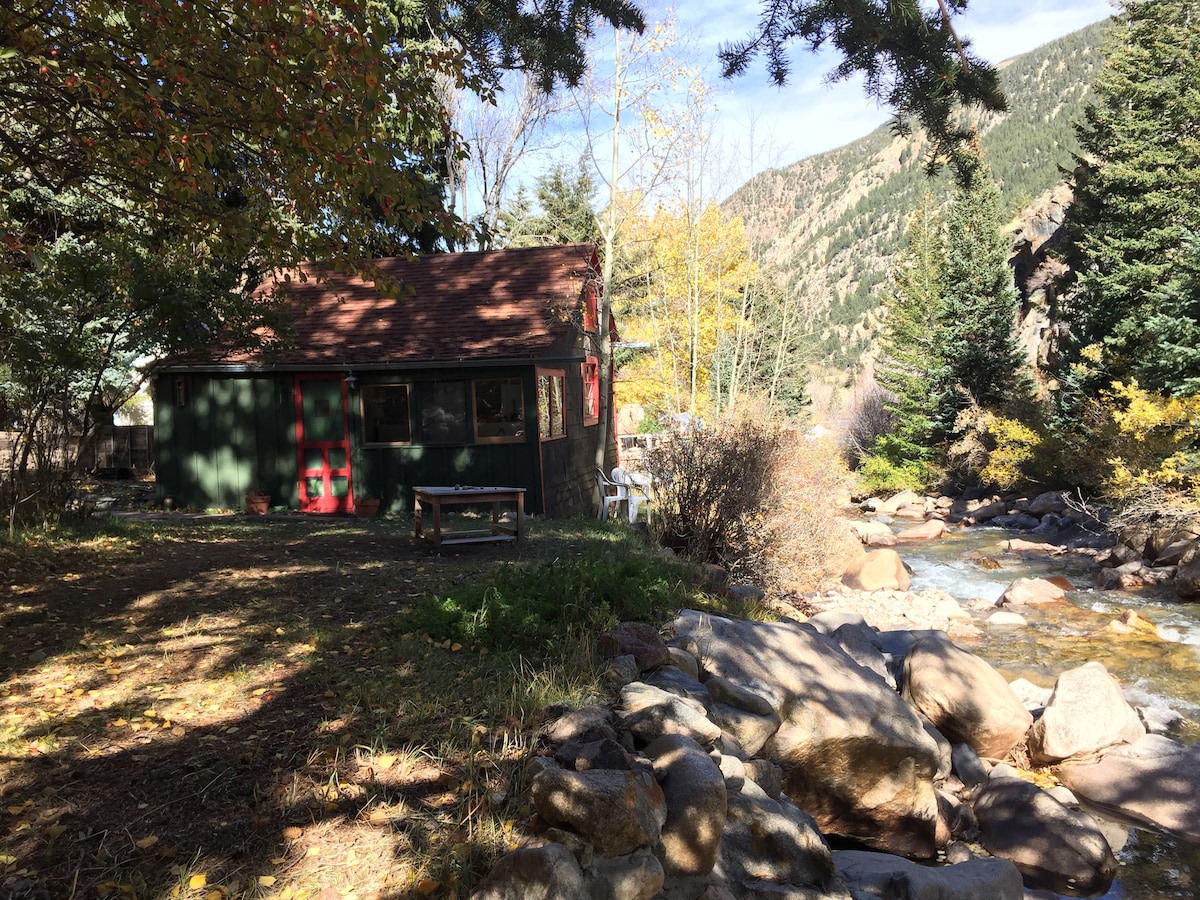 The Cricket- An amazing Tiny House!
The Cricket is a rustic historic cabin in a small neighborhood on Spring Street along side the rushing Clear Creek and nestled among an Aspen grove.
Tiny house hosted by Caroline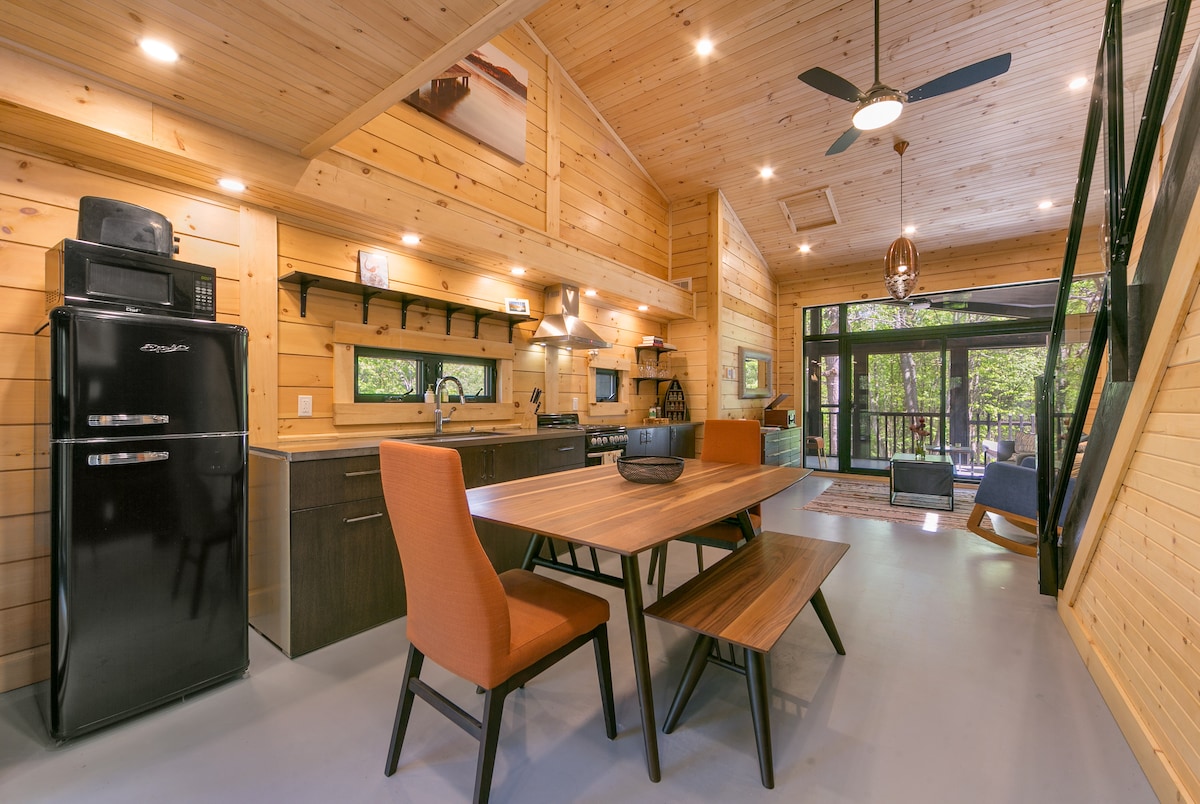 Muskoka's Luxury Tiny House
Serenely situated between Gravenhurst and Bracebridge, Tiny Haus has been custom built by an award winning architect to capture the beauty of the natural surroundings.
You would think it costs a fortune, but it only costs $145 to stay in one of these fabulous tiny houses. Ready to book a stay and experience some of the most magical tiny house designs ever for yourself? Click the link below to visit Tiny Digs Hotel!
Tiny Digs Hotel: http://www.tinydigshotel.com/tiny-house-gallery