Looking for a camper which will turn a lot of heads? I can't imagine not being fascinated by seeing this Toyota pickup truck drive by on the road with its very unusual camper.

The unusual angles used in the design give the camper a look which is almost organic.
The Helm—2-Story Container Home close to Magnolia Market
That's quite a view out that window.

Here is the window you were able to see from the outside of the camper. You can observe now how the unusual angles of the walls actually help to create more of a sense of space in the interior. Below the window is a tiny sink and a water pump.

If you thought it was cool there was a sink integrated into this tiny space, you will be even more impressed by this angle, which makes it obvious that there is a stovetop located underneath the window. It looks like it can be collapsed inside the wall when it is not in use.
in an infinite green oasis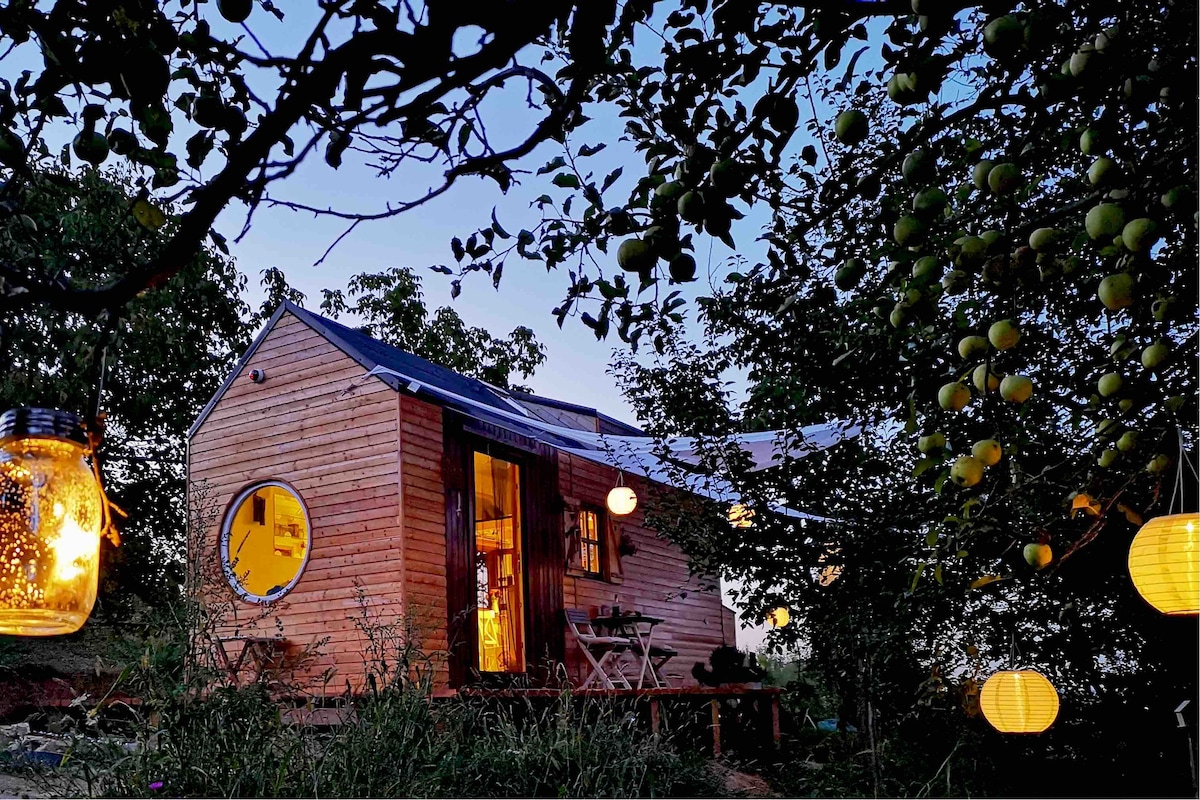 Tiny House on wheels
This is not just another bed you rest in overnight. It is a dazzling experience! Superhost Gabriella will amaze you with her cozy tiny house.
Entire house hosted by Robin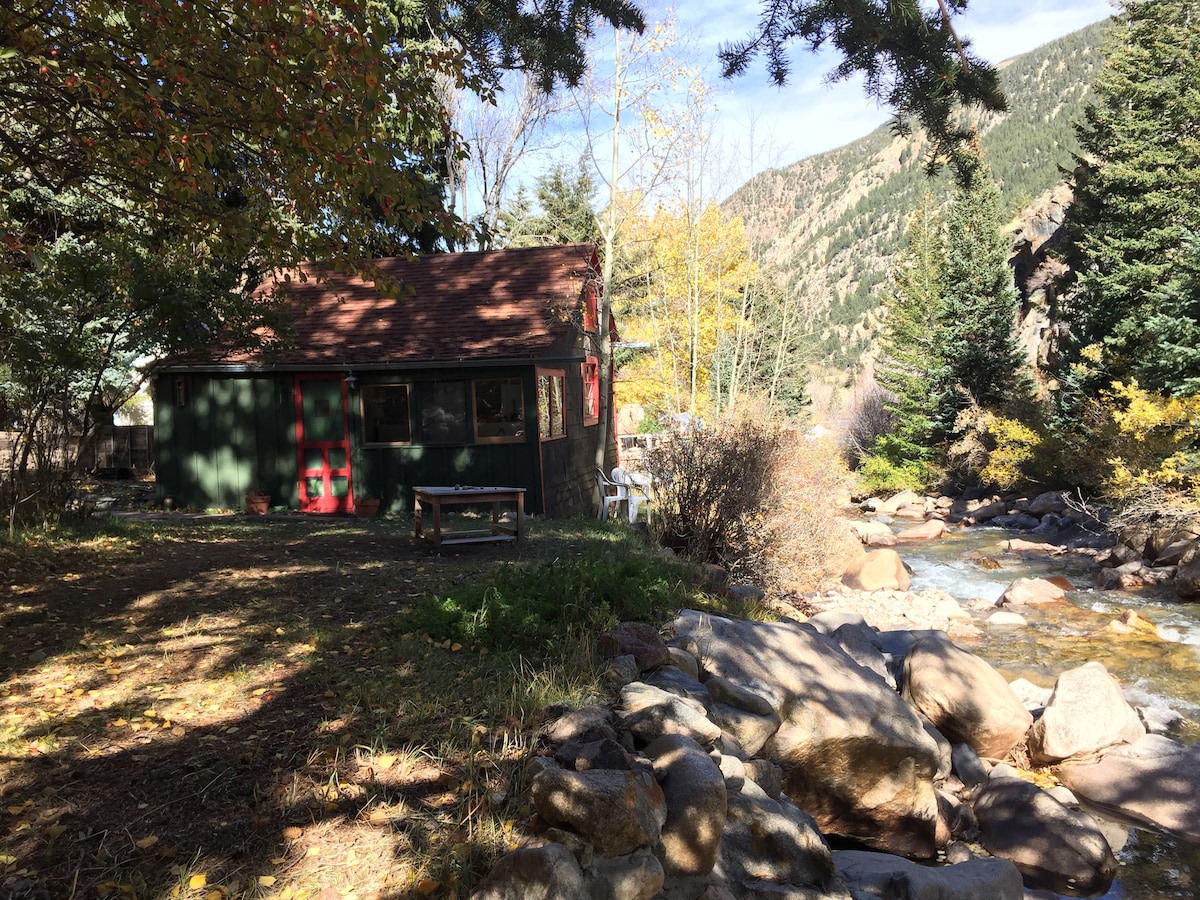 The Cricket- An amazing Tiny House!
The Cricket is a rustic historic cabin in a small neighborhood on Spring Street along side the rushing Clear Creek and nestled among an Aspen grove.
Tiny house hosted by Caroline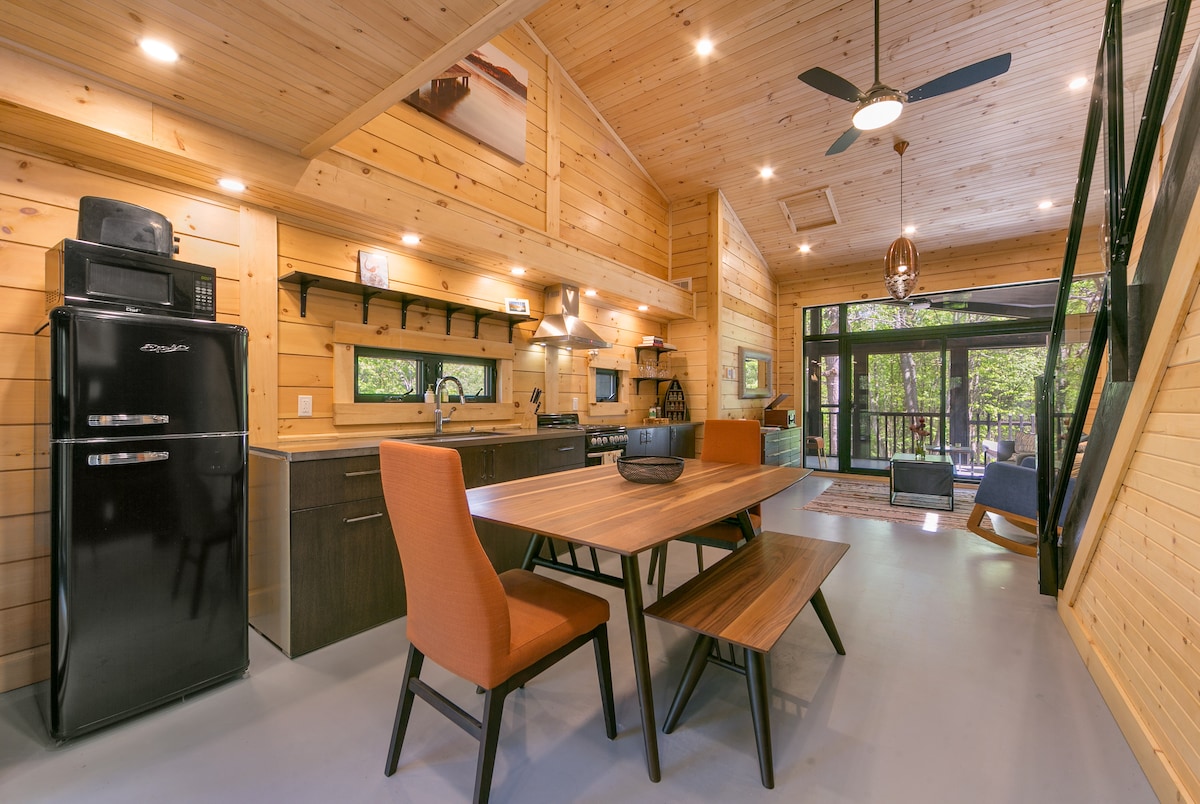 Muskoka's Luxury Tiny House
Serenely situated between Gravenhurst and Bracebridge, Tiny Haus has been custom built by an award winning architect to capture the beauty of the natural surroundings.
It appears there is a bed located next to the stove, and probably some storage underneath it. I wish there were more photos! Learn more at Jay Nelson Art.