Supertramped Conversions is a company that does some truly amazing work creating tiny homes out of vans. The house I have to share with you today mostly includes photos of the bathroom, which seems to be the home's most outstanding feature. I wish there were photos of the bedroom, but I can't resist sharing what is available.

The builder writes, "The last few months I've had something crop up where I had to build myself a home and get a roof over our heads like yesterday! So we bought a boat stripped it out and built it in 7/8 weeks. This had led to a few delays with the van conversion I had and other things unfortunately."

It is almost hard to believe that this was the result of someone rushing to build an impromptu home in an emergency. The craftsmanship looks to be stunning, and the features are incredible.

This shower is a total work of art.

The toilet is located right next to the shower.

The amazing tile work in the shower continues around the base of the tub and also the side of the toilet. It is on the floor as well, so it kind of "wraps around" every surface.

This photo provides the best overall view of the bathroom. The effect of the tiles wrapping around every surface is mesmerizing.
The Helm—2-Story Container Home close to Magnolia Market

The home features this stove to stay warm.

I'm not positive what the utility next to it is—a radiator maybe?

Where do you find space to put a fishbowl in a tiny house? I've actually thought about this myself (though in my case, I was fantasizing about where to put a cage to house Madagascar cockroaches). Most surfaces in a tiny house get used up fast, and it can be hard to find a place for a cage, tank, or so forth for a pet. But here, you see the ultimate solution—build a spot right into the wall where you can place a fishbowl.
My only question is how it stays in place. It must be removable, or it would be impossible to wash and maintain.

While this photo is at an incredibly awkward angle, you can see the kitchen cabinets and the small amount of counter space available as well as what looks like either a small oven or a microwave.

Across from it are additional cabinets and a surprisingly large farmhouse sink plus a little extra counter space.

Combined, this actually adds up to more counterspace than I have living in a full-size motorhome.

There is even enough room for a small cooktop.

Like the bathroom, the kitchen includes some beautiful tiles.

What is super smart is that there is a small holder built into the wall here which provides a place for toothbrushes. In essence, this is both the kitchen and bathroom sink.
For space reasons, we sometimes end up using our kitchen sink for brushing our teeth in our motorhome, and sometimes it seems like it would've been more sensible to just have one sink located between the bathroom and the rest of the kitchen. It is nice to see that idea put into action in this tiny conversion.
in an infinite green oasis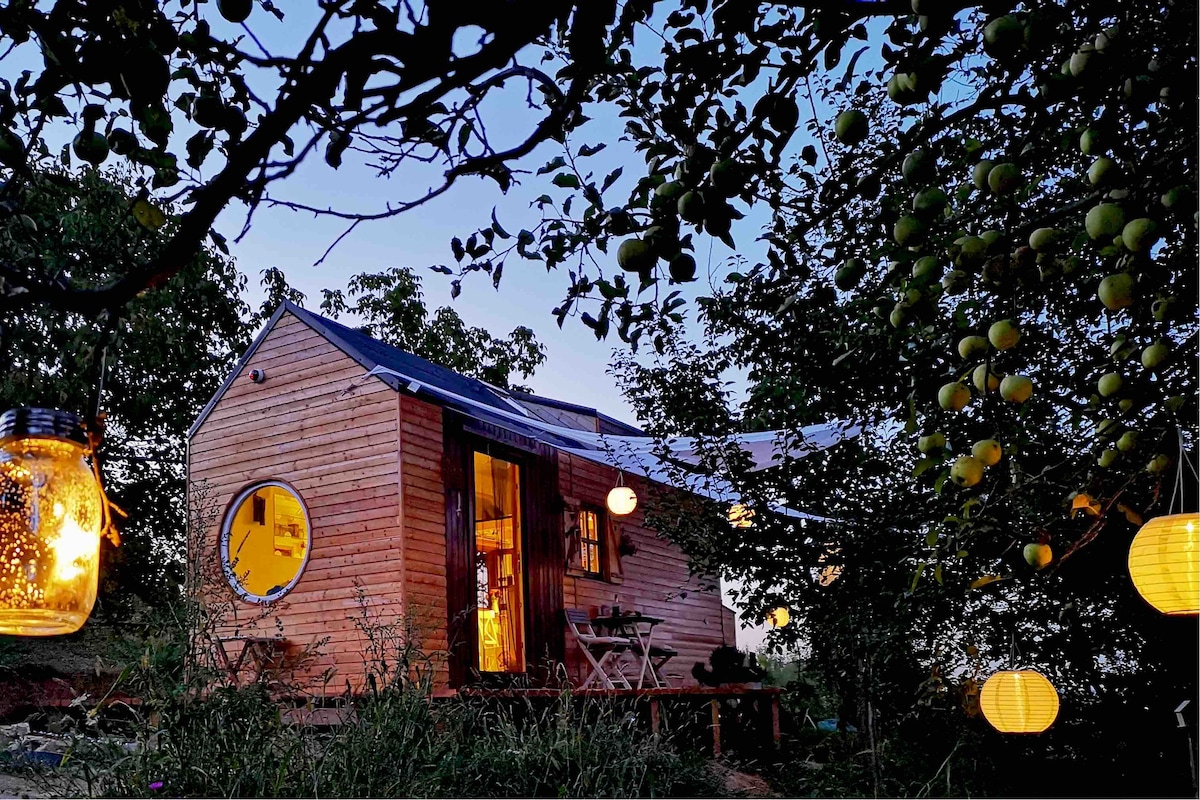 Tiny House on wheels
This is not just another bed you rest in overnight. It is a dazzling experience! Superhost Gabriella will amaze you with her cozy tiny house.
Entire house hosted by Robin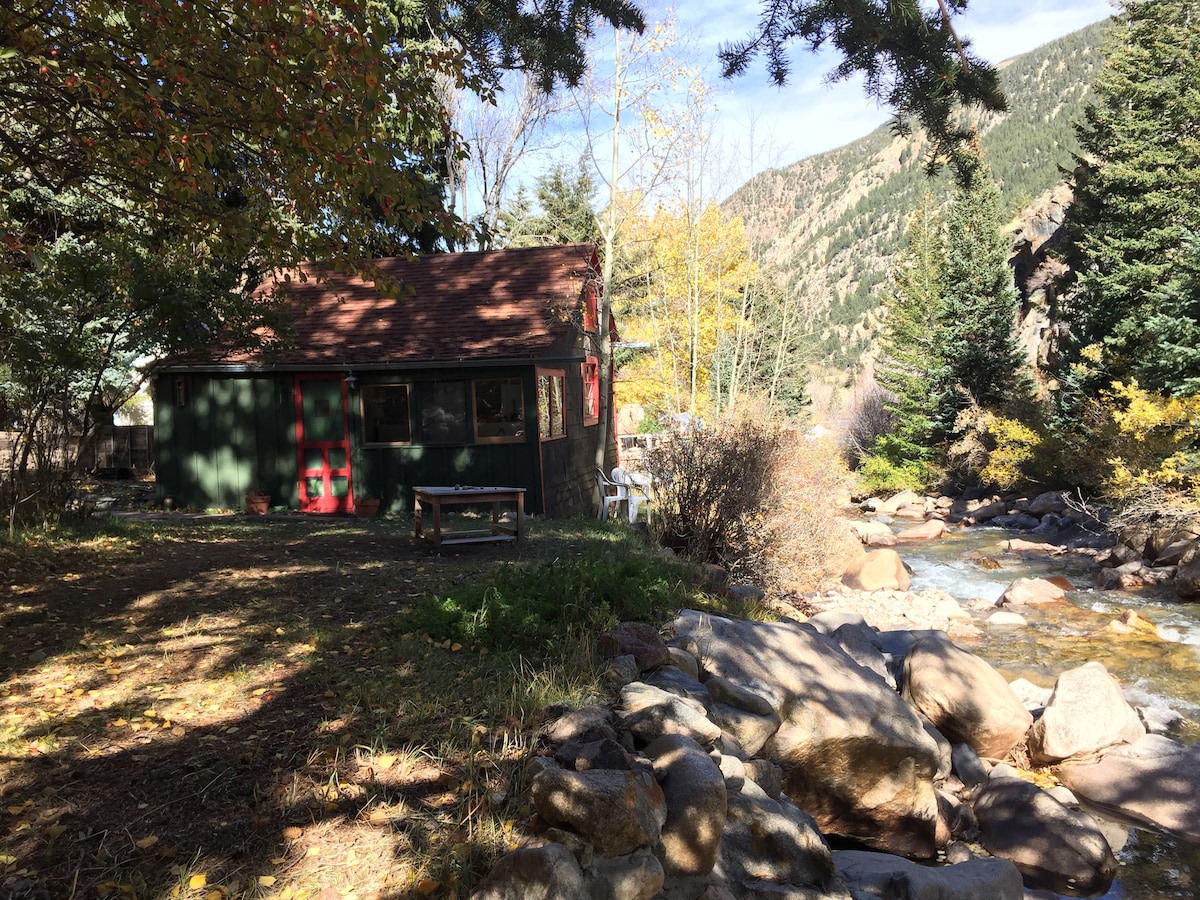 The Cricket- An amazing Tiny House!
The Cricket is a rustic historic cabin in a small neighborhood on Spring Street along side the rushing Clear Creek and nestled among an Aspen grove.
Tiny house hosted by Caroline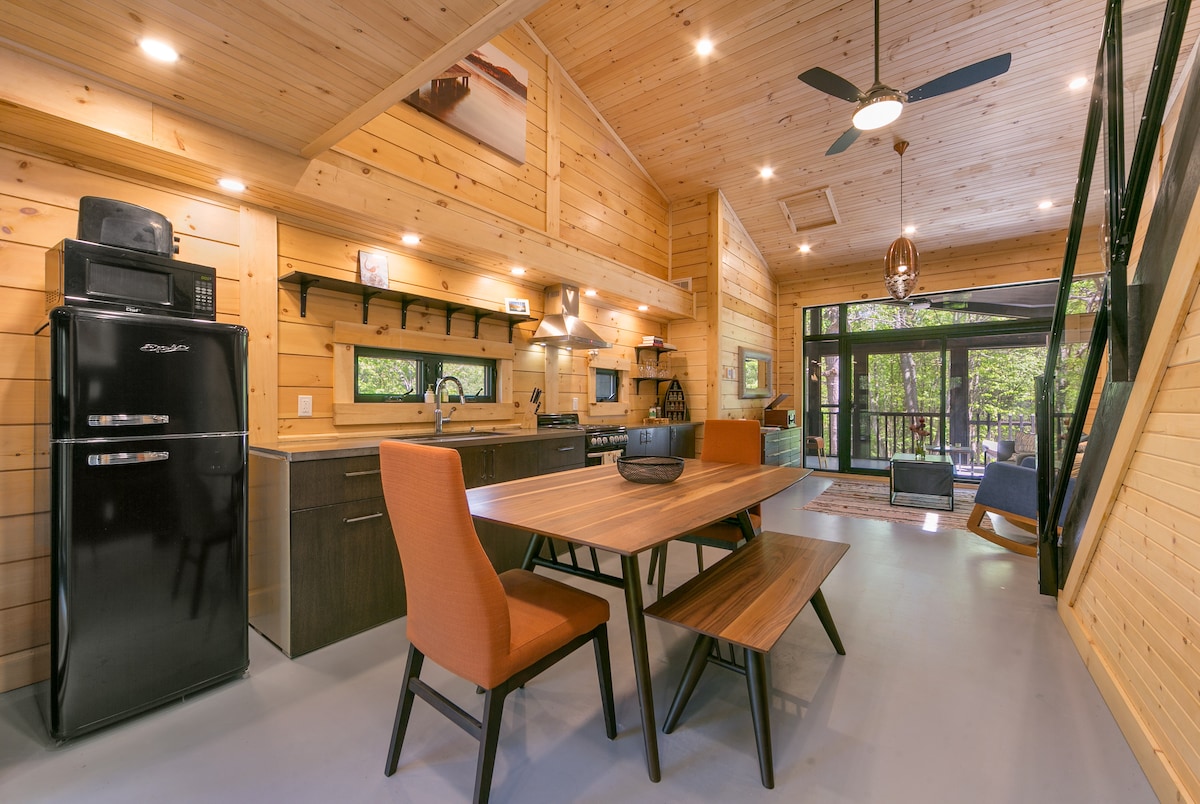 Muskoka's Luxury Tiny House
Serenely situated between Gravenhurst and Bracebridge, Tiny Haus has been custom built by an award winning architect to capture the beauty of the natural surroundings.

It is amazing how quickly Supertramped was able to carry out this conversion and even decorate the place.

If you want to find out more or get in contact with Supertramped about your own tiny conversion, you can do so here.